Delivering the first new planned Surrey village for over 100 years - and creating a new concept in sustainable rural living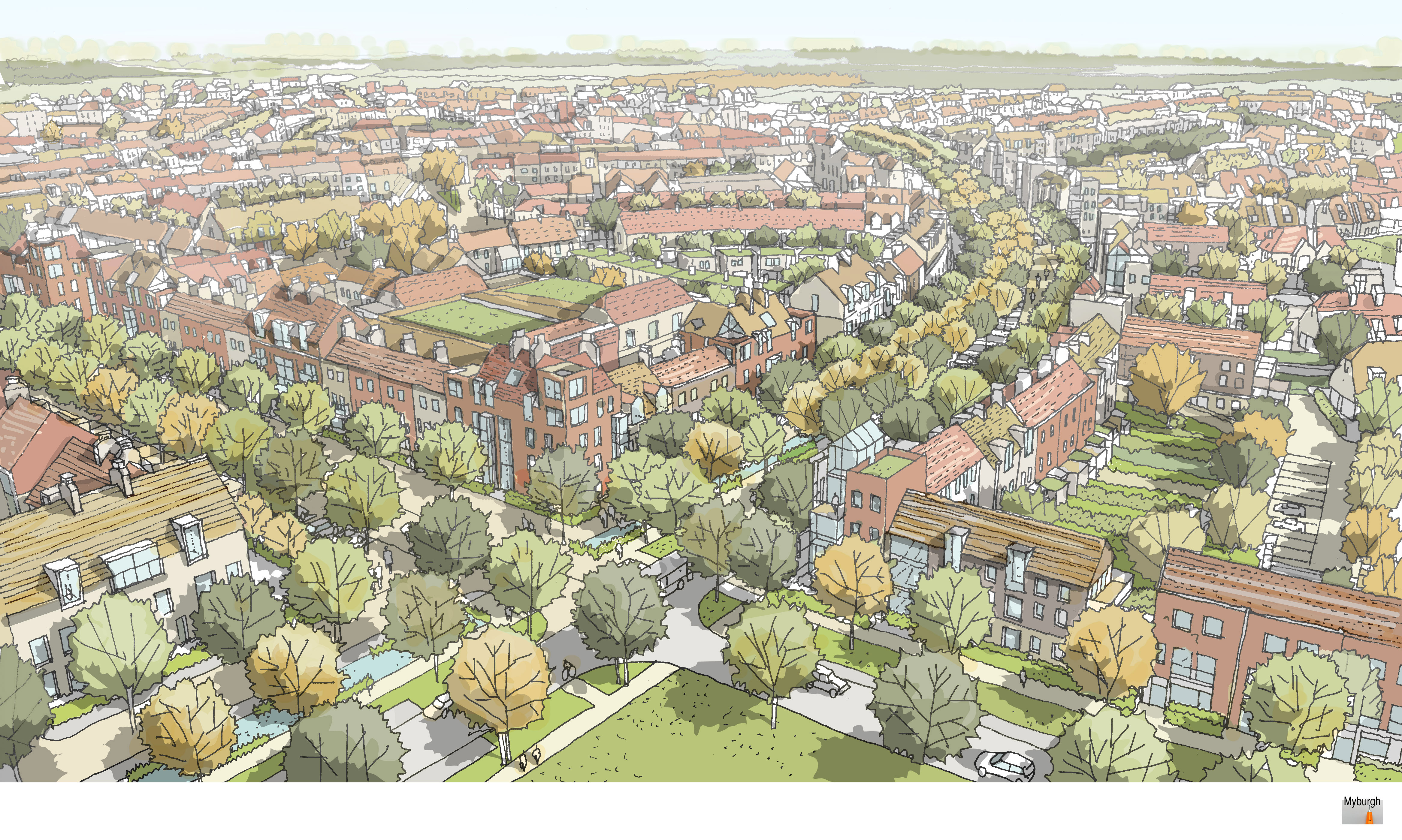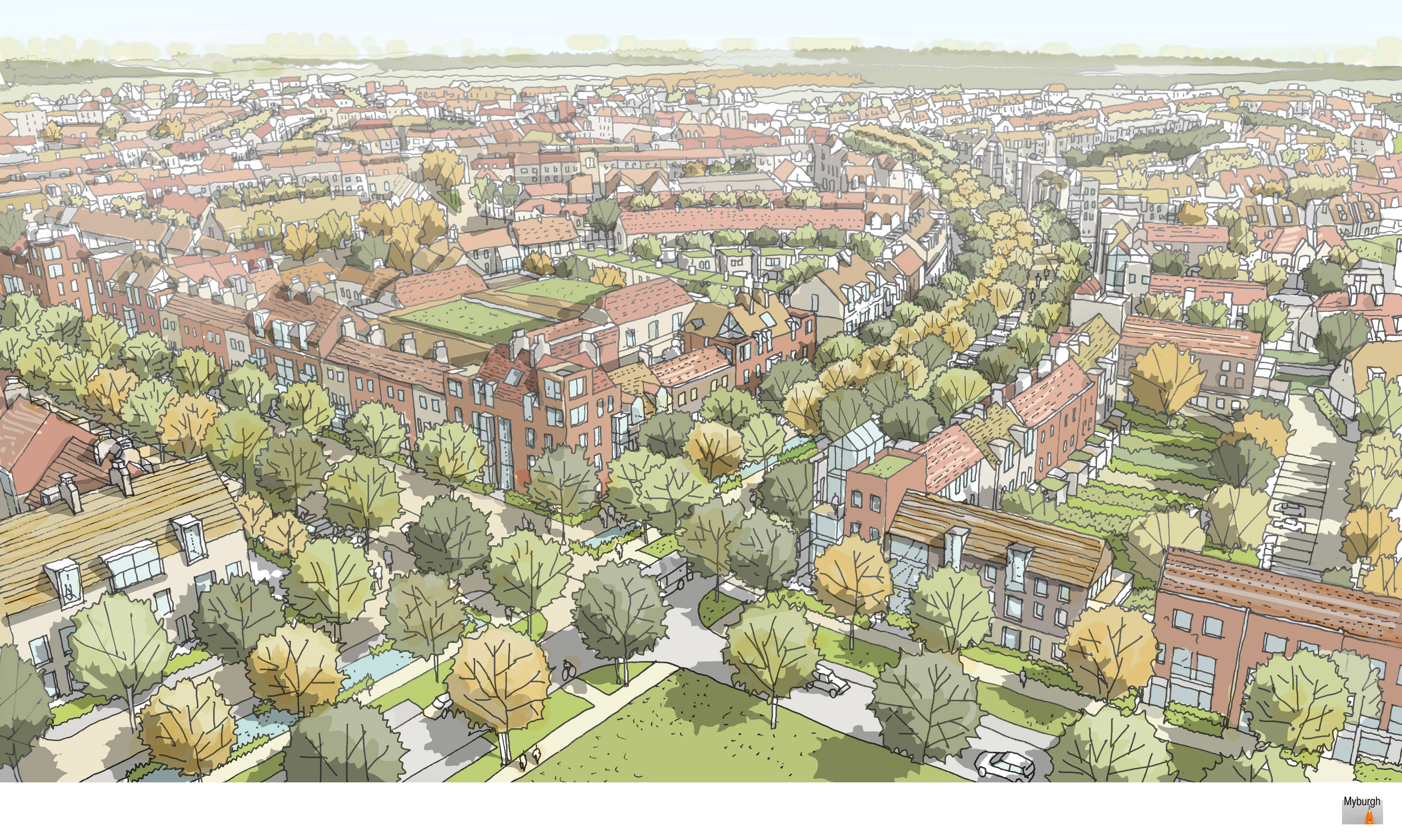 Client
Trinity College
Size
2,600 homes
Location
Surrey
Related pages
Steeped in the history of aviation and motorsport, the pioneering spirit of the Dunsfold Aerodrome site lives on in this highly sustainable new development comprising 270,000 sq ft (25,000 sq m) of employment space and garden village of up to 2,600-homes, known as Dunsfold Park.
In 2016, Trinity College and development partners The Rutland Group secured a local plan allocation for 2,600 homes and planning approval to build 1,800 dwellings and 270,000 sq ft (25,000 sq m) of commercial floorspace after a call-in inquiry. This represented the successful reversal of a planning refusal by the Secretary of State in 2009 - a hard-fought achievement for the development team.
With local authority support, Dunsfold Park – used most recently as a backdrop for Hollywood blockbusters Star Wars and Batman, and as the home of the BBC's Top Gear team – will become home to a new community and 100-hectare country park, new schools, shops and other community facilities.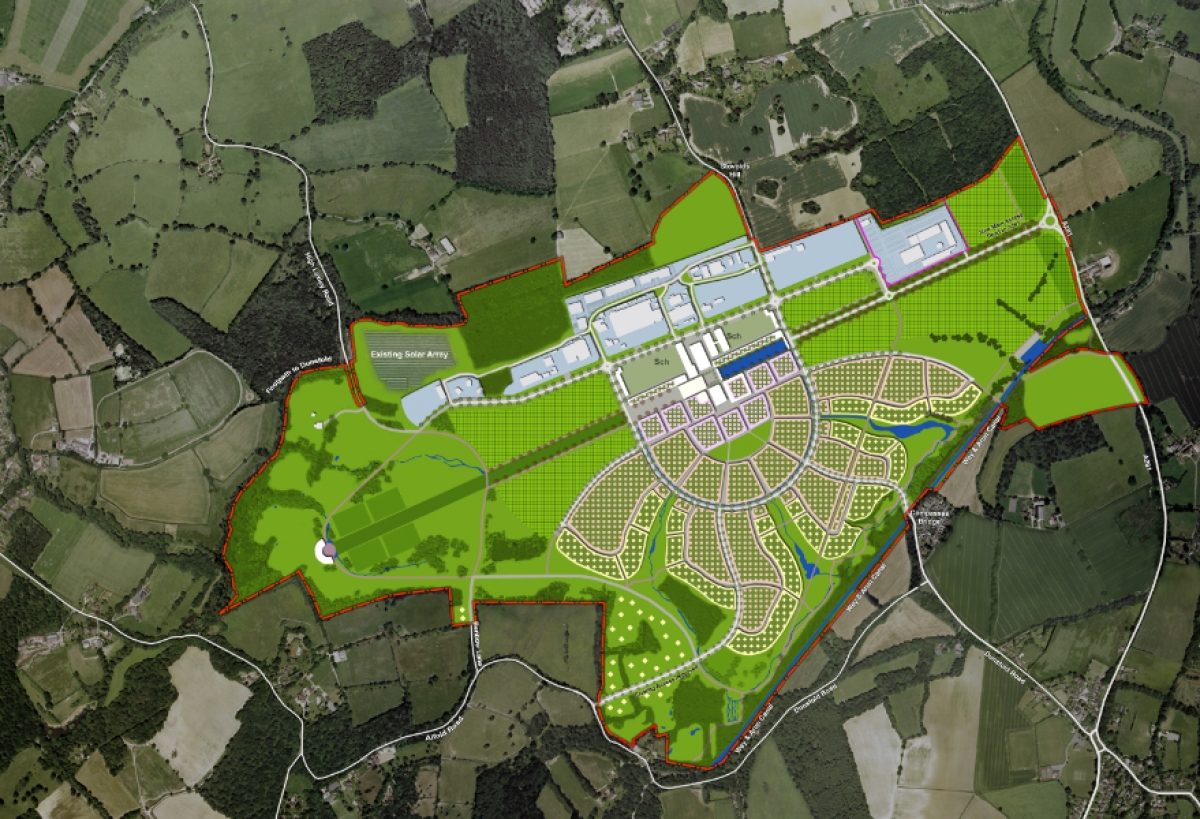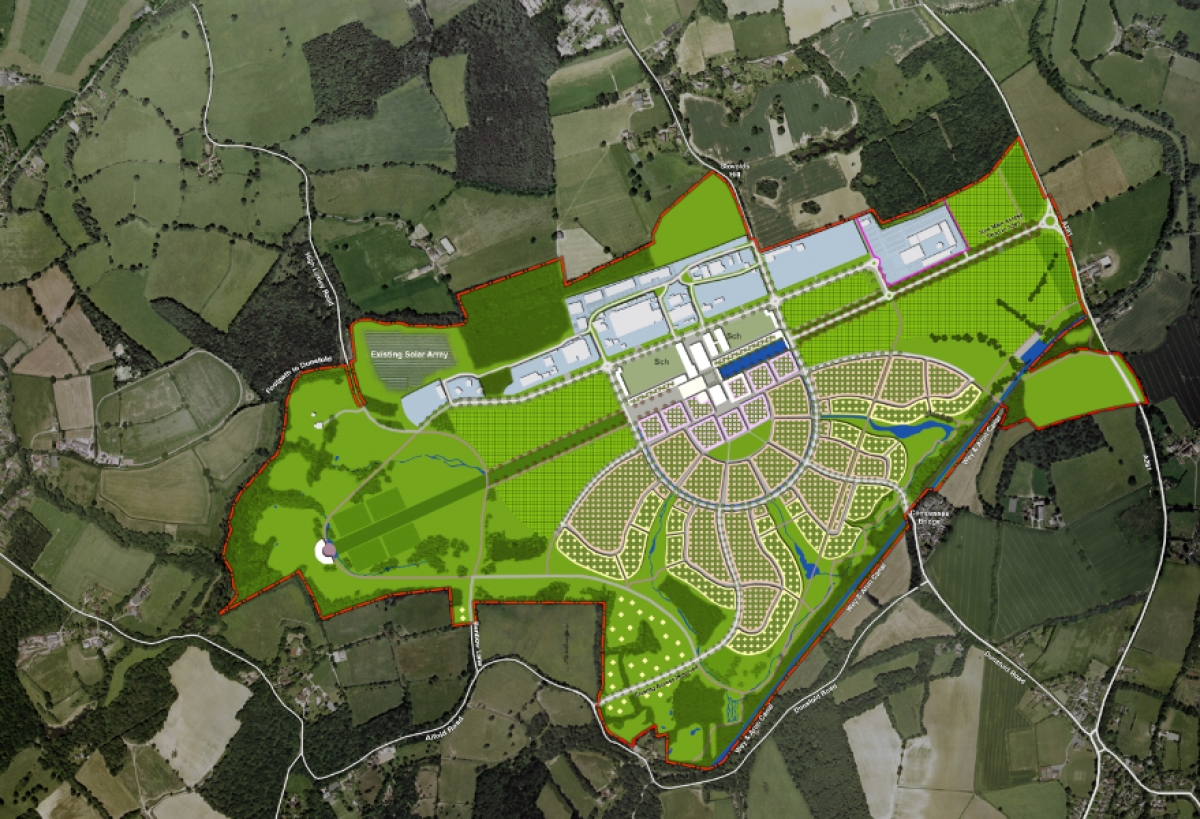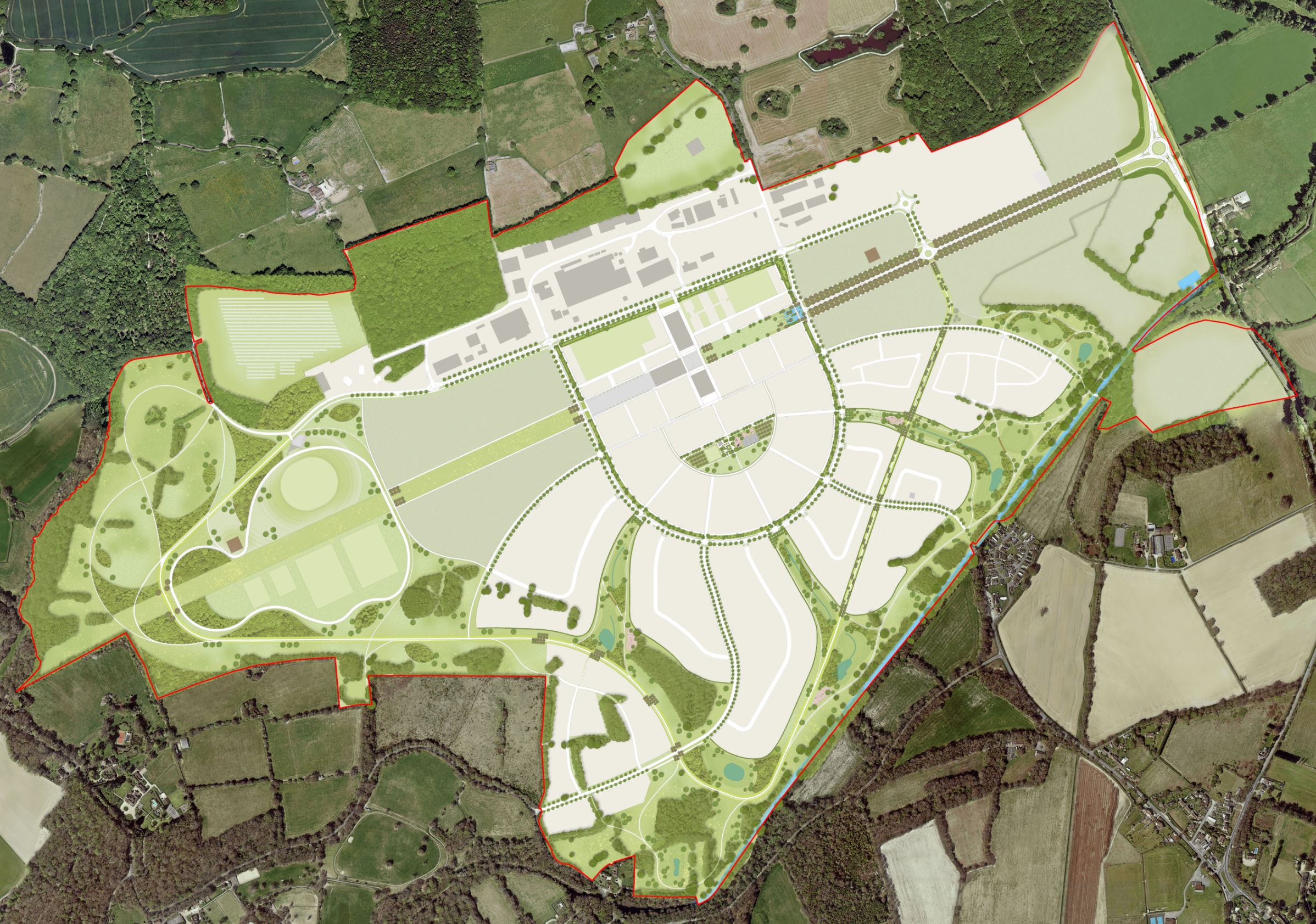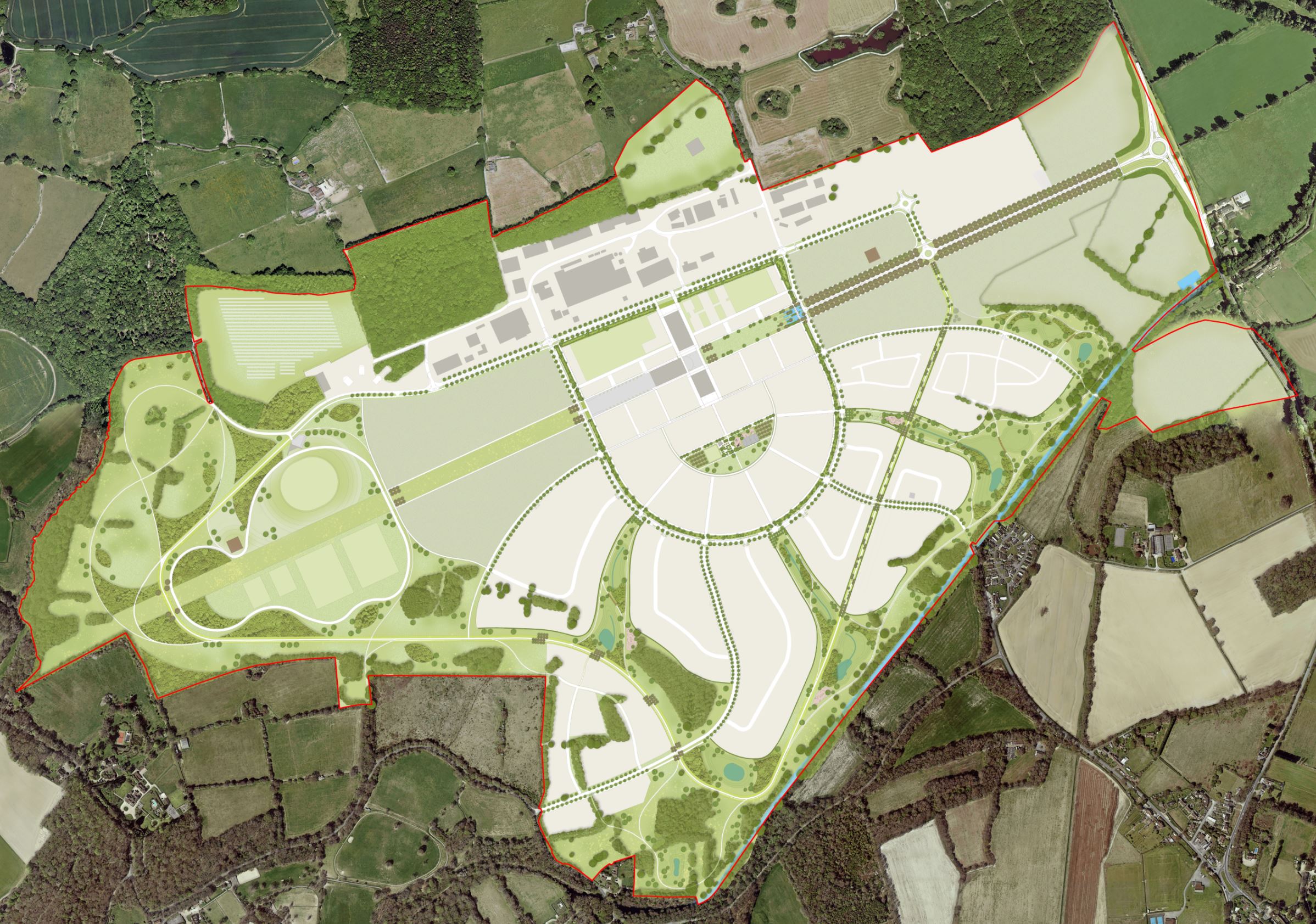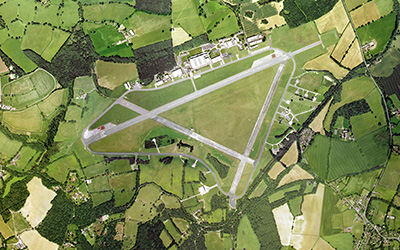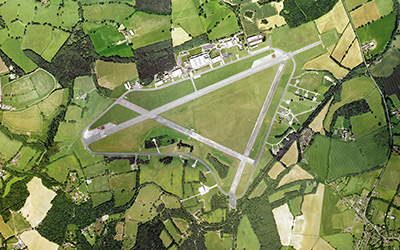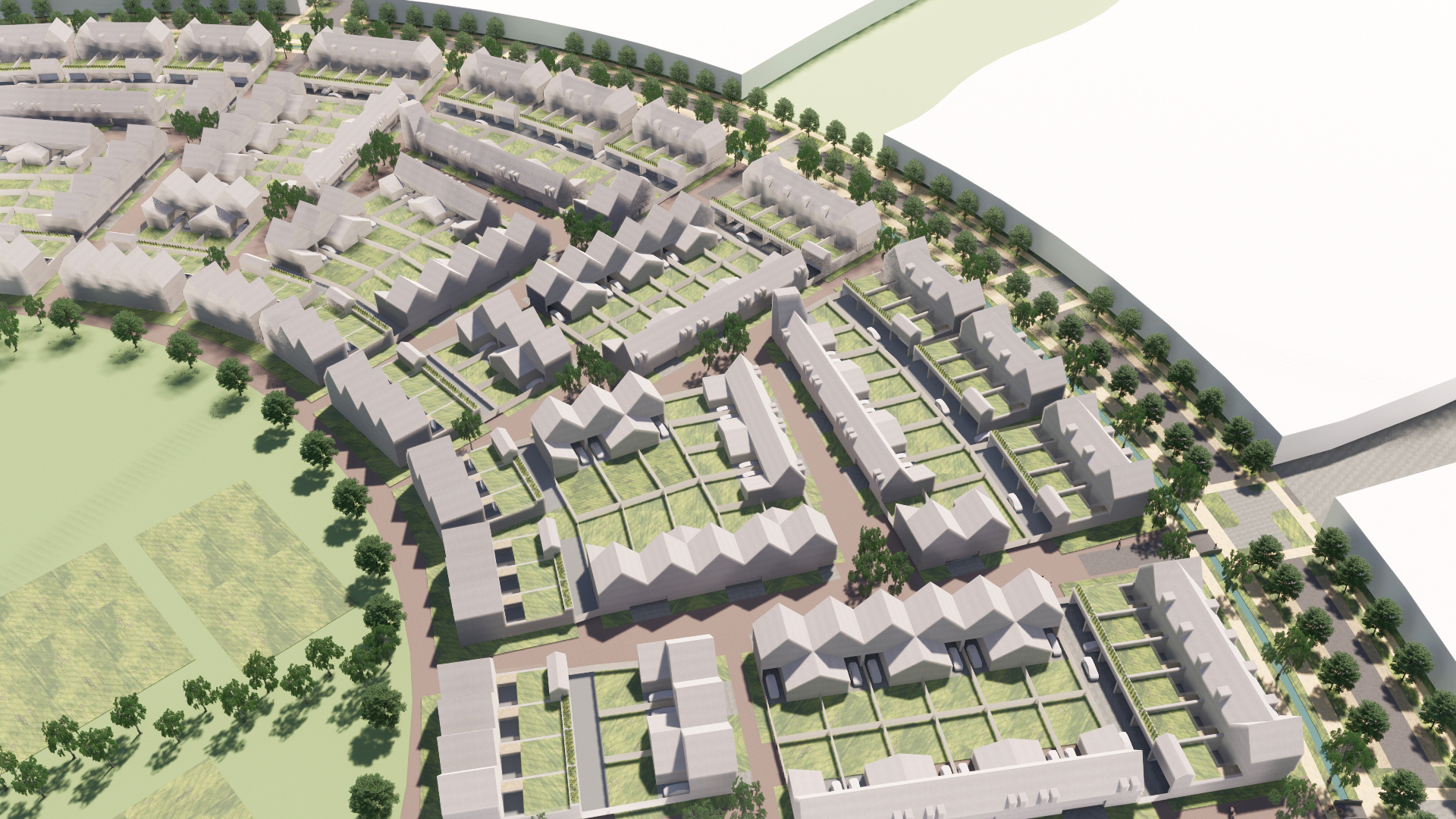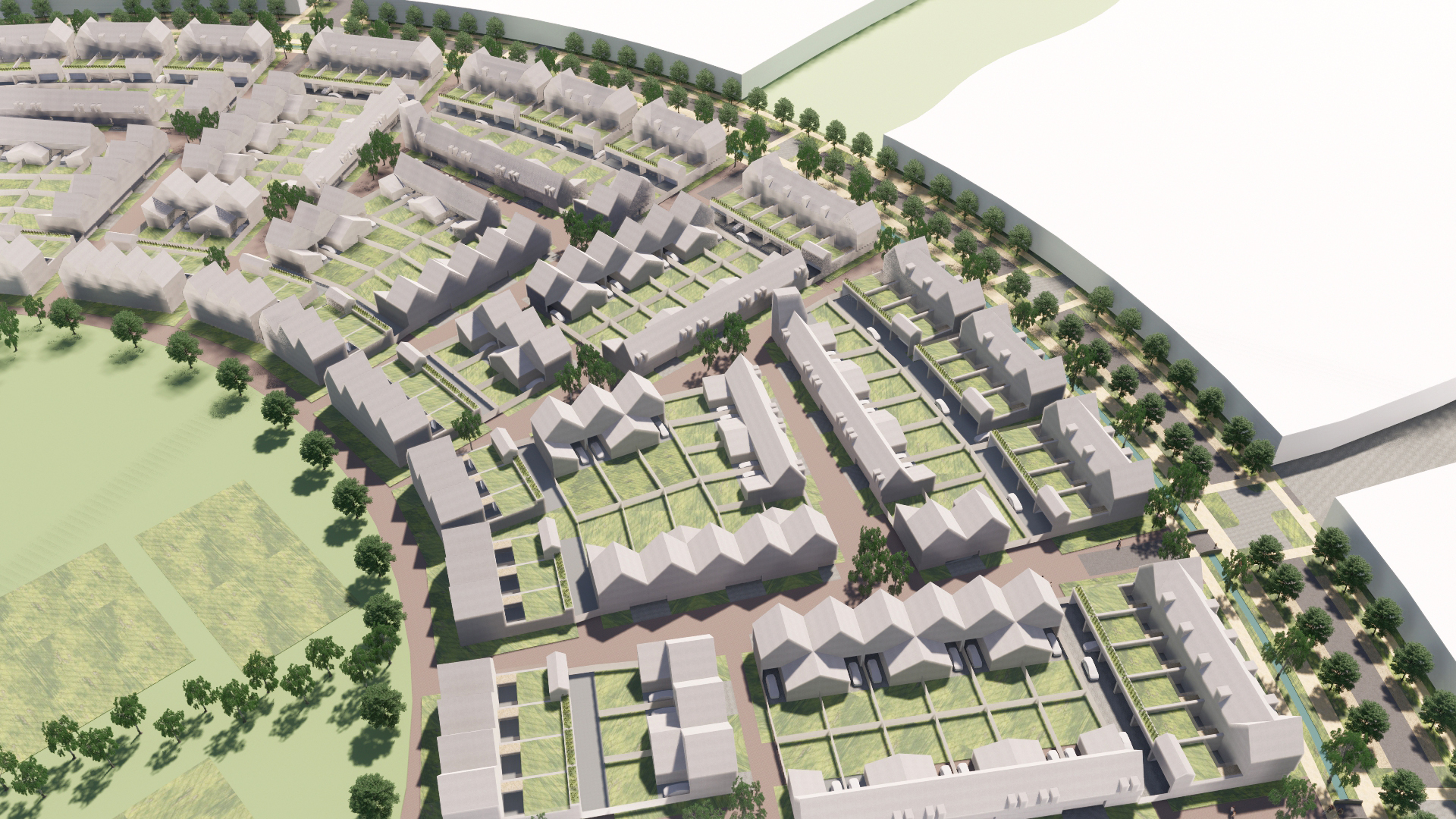 Like a traditional village, Dunsfold Park will combine working and living, and will be integrated with the surrounding landscape – dedicated to recreation and biodiversity for the benefit of the existing and new local communities. By being largely self-sufficient, with minimum need for car travel, there is an aspiration for the site to make no net contribution to climate change.
Dunsfold Park will set new environmental standards in a prime Surrey location, turning a rural airfield and business park into one of the UK's most sustainable new communities.
Get in touch with our team