College of North West London
Building a World Leading College at Wembley Stadium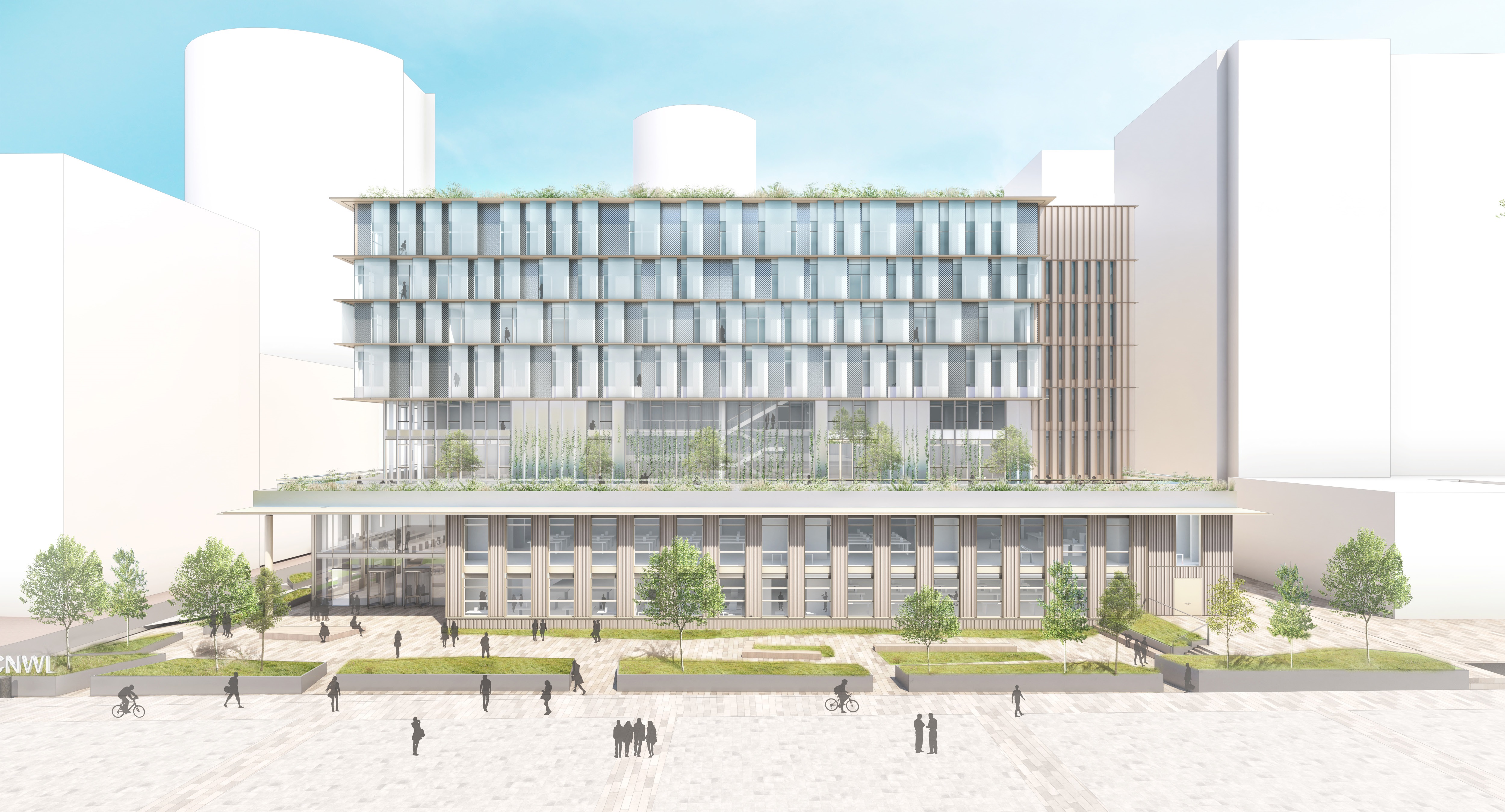 Value
£134m (project)
Client
United Colleges Group
Size
14,148 sq m
United Colleges Group needed expert guidance on their journey to develop a world-leading college in a prime location at Wembley Stadium. The objective was clear - to increase the student population and diversity in the borough.
The project's goal was to consolidate existing campuses into a single, tall building on prime real estate. Our approach went beyond the physical structure, and we worked diligently to re-educate and bring new ways of working to the entire college, involving internal stakeholders, main board, senior management teams, and end users, ensuring everyone embraced the vision for the new campus.
One of the main hurdles came from the Football Association due to the site's proximity to Wembley Arch. The last-minute challenge was to agree on crowd control measures that would not disrupt the day-to-day operations of the college and through careful negotiation and compromise, we found a solution that satisfied both the FA and the college.
Our local area knowledge, strong relationships with local borough councillors, and existing rapport with developer, Hill, helped to secure planning consent on a site primarily designated for commercial and residential use. This project not only fulfilled the client's objectives but also increased the residential density, providing more housing for the community
We successfully represented our client at the Brent Committee meeting, where the committee unanimously approved the demolition of an existing office building and the construction of the new further education campus. Despite objections from the Metropolitan Police and the FA, we addressed concerns and ensured that crowd control measures would continue seamlessly.
The landmark campus building, designed by Wilkinson Eyre, will focus on vocational green skills and emerging technologies. We have been a part of this project since its inception in 2018 and continue to support our client during the GLA Stage 2 approval and delivery phase.