Winds of Change: Opportunities for landowners in renewables
With a recent 'loosening' of planning requirements in England, landowners need to be ready to take advantage of the long-term rental opportunities that onshore wind can present.
Significant sums of money will be invested in renewable energy over the next few years. The International Energy Agency (IEA) estimates that global investment in green energy will reach $1.7 trillion in 2023 alone. This is driven by policies like the UK Government's legally binding target to decarbonise the whole electricity system by 2035.
However, you must ensure that you're in the best position possible to benefit from hosting renewable energy projects on your land should you be approached by a developer or wish to explore renewable energy options yourself.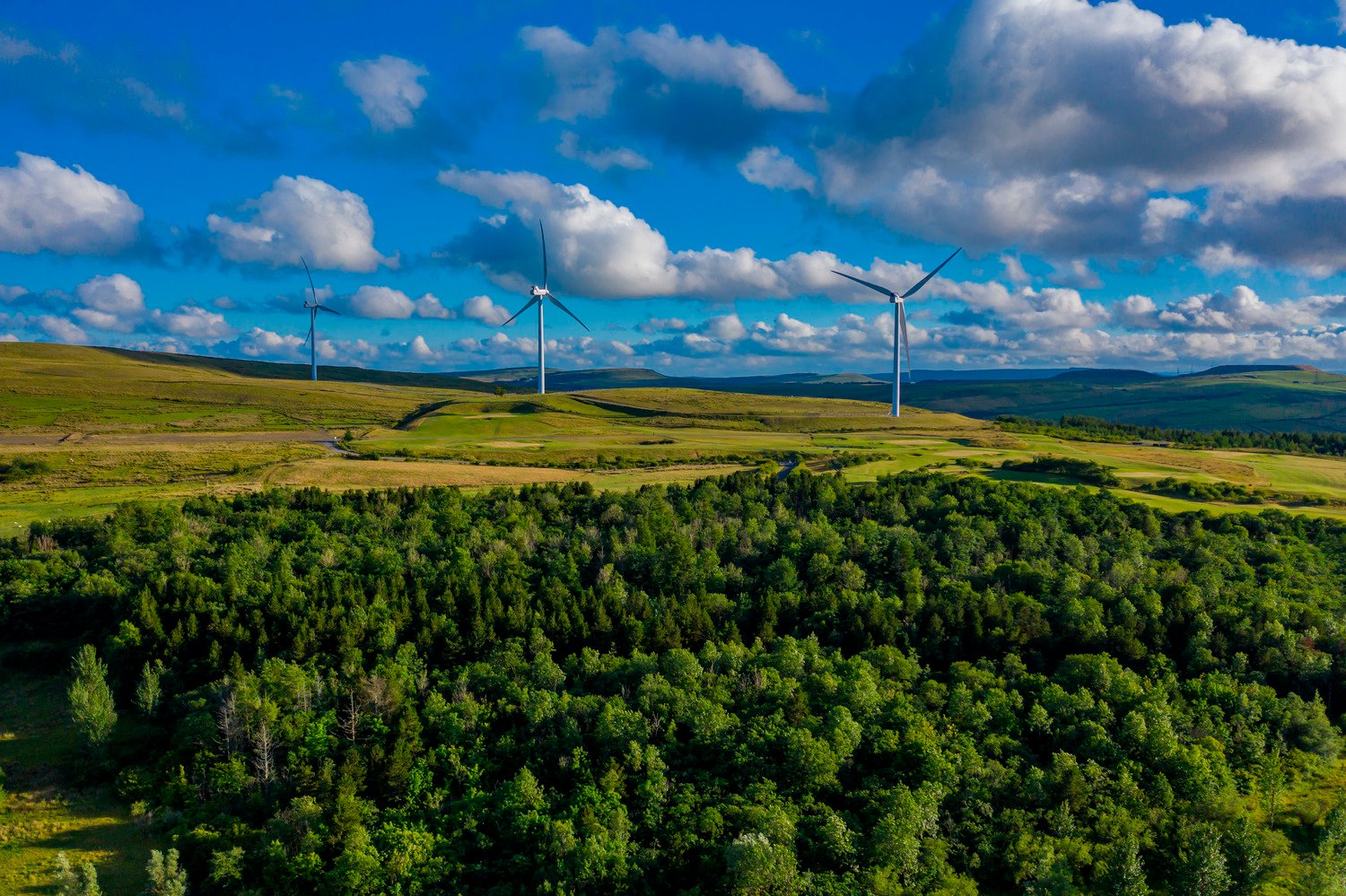 Be ready to benefit from renewable energy investment, whilst protecting your rights, with advice from our specialist Energy & Renewables team.
At Bidwells, we are constantly monitoring a fast-changing policy and planning landscape. Our team of experts has increased by more than 70% over the last 12 months and we have almost 40 years' experience negotiating with developers on behalf of landowners.
Throughout the UK, our team works across onshore wind, solar, battery storage, hydro schemes, offshore wind connections and emerging technologies too. This expertise means we're exceptionally well equipped to help make sure we get every landowner the best deal, whilst protecting their unique requirements.

Changes to onshore wind policy
Onshore wind farms are widely recognised as one of the cheapest ways to generate electricity. The Government has made recent amendments to the National Planning Policy Framework in an attempt to remove previous planning requirements which were seen as a complete ban on onshore wind developments in England.
Whilst it is widely considered by the onshore wind sector that the changes do not go far enough to attract full scale investment in onshore wind in England, it is still a positive step forward. This means that developers are already starting to reinvest in future projects, with the first stage focussed on finding new sites for projects.
It is therefore important to get advice at an early stage because developers are approaching landowners now in anticipation of further relaxations which are necessary to hit binding decarbonisation targets and provide UK energy security (which may also come very quickly with a change of Government).

Other opportunities
Onshore wind is just one form of renewable energy that presents an opportunity to realise significant returns from leasing your land - solar and battery storage projects are booming in England at present and hydrogen projects will continue to receive increasing amounts of investment over the short, near and long-term. Not only are these greener than more traditional forms of energy supply such as oil and gas, but they are also often cheaper to procure, supply and use. Should your land be suitable, you could be well-placed to capture some of the vast amounts of money entering the sector.
We will work with you to form a better understanding of the range of risks and opportunities involved with such projects before you sign anything with a developer. There are potentially lucrative rents associated with leasing your land, as well as the potential additional payments for energy generation. However, to ensure that any negative effects of development upon yourself and your local community are minimised, it is vital that you are equipped with sound advice to deal with and adapt to this coming tide of renewable energy.