Walking in a winter wonderland: Catherine Spitzer's South Pole Q&A
When Bidwells MD Catherine Spitzer spoke to the Cambridge Independent about her feelings ahead of her expedition to Antarctica, she knew it would be hard, despite having previously walked to the North Pole. But after an eight-day battle with the minus 45 degrees cold, altitude sickness and unforgettable blisters, she is just grateful there isn't a third pole.
06 Feb 2020
3 MINUTE READ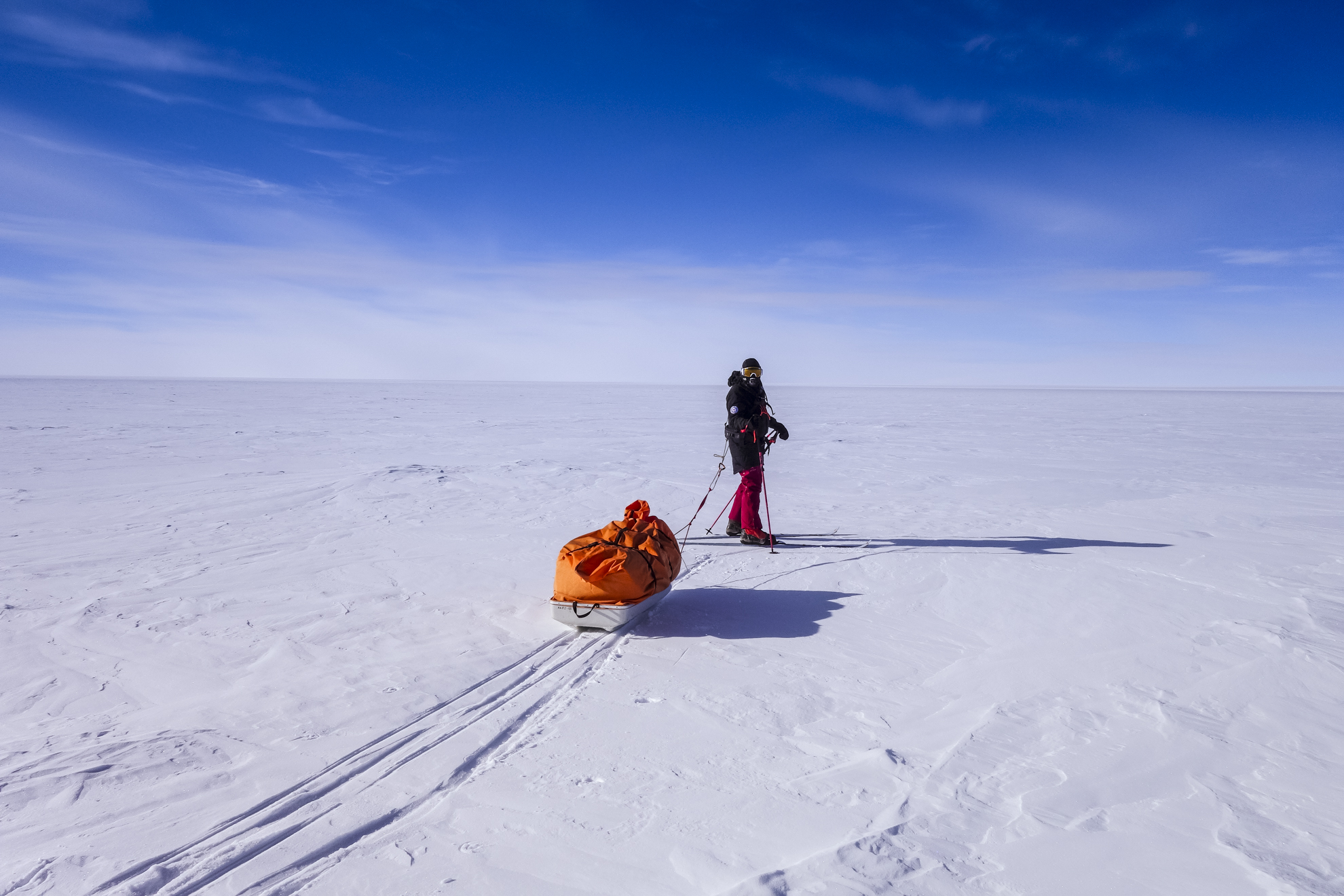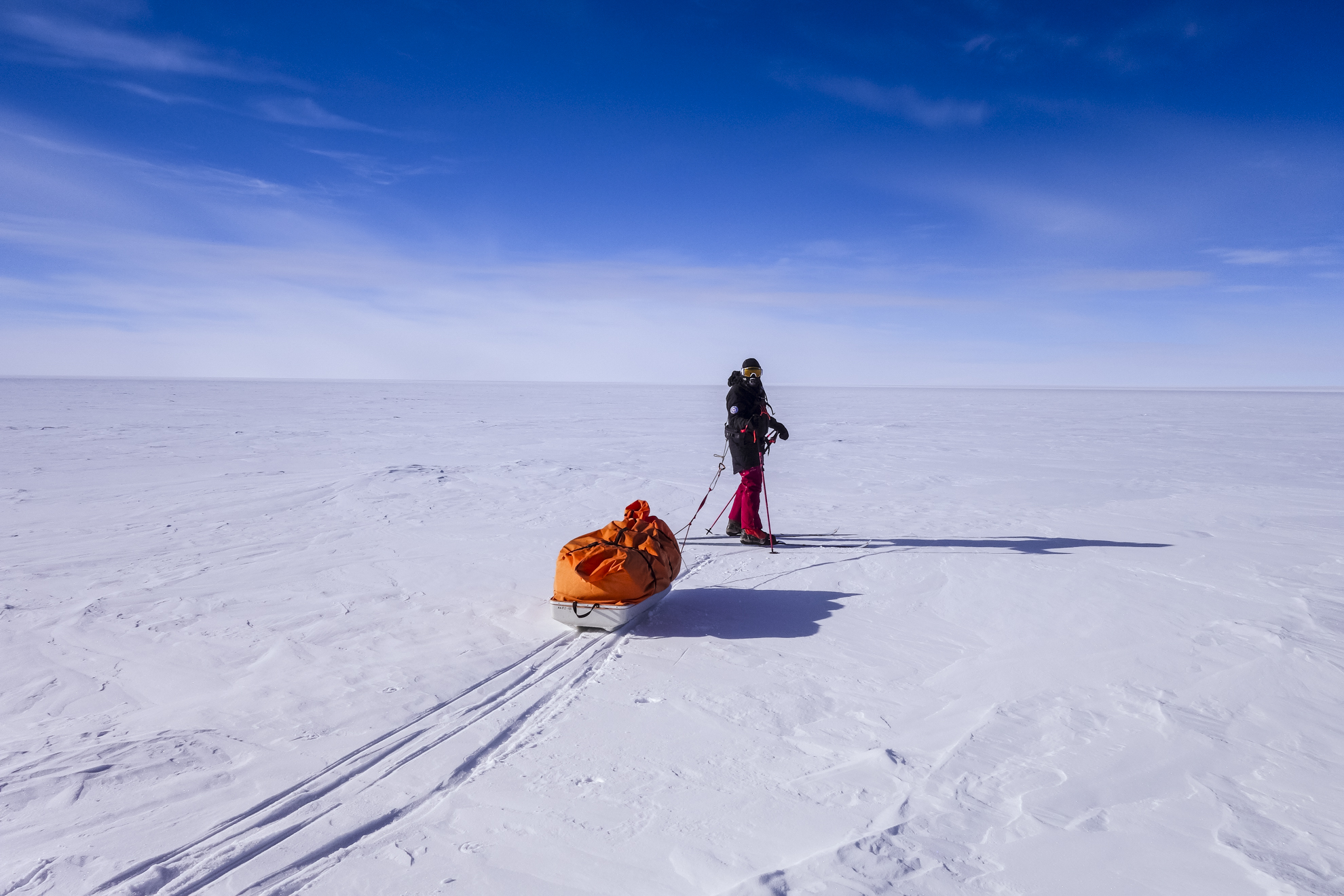 Read on to learn more about Catherine's extreme Christmas holiday
Obligatory British holiday question - what was the weather like?
The wind was kind to us. There were a few days when it was up but it can be much worse. The first night the wind got up, it kept me awake most of the night and I managed to convince myself there was an apocalypse outside the tent. The coldest it got was about -25 but with wind-chill down to -45.
You fly in to 2,800m above sea level. How did the acclimatisation go?
For me, it wasn't great. It feels like 4,000m because of its geographic location. We did all the right things, such as short days to start with, but I struggled to get my breath for the first three to four days. I felt like an 80-year-old chain-smoker. I also got headaches and those strange acclimatisation dreams.
So a tough start?
As the breathing got better, the blisters kicked in. The blisters were padded but it caused a lot of pressure through the big toe, ball of the foot and heel. Excruciating pain. We gradually increased the pain medication but sometimes I just couldn't contain it. Each time I used my right foot, I knew the pain was coming.
There must have been some really difficult moments….
During one of the painful days, I'd fixed my mind to achieve the target of the day, 13km. But then there was a suggestion of going further – it was a breaking point for me, I didn't feel I had anything left to give. There were other times that felt overwhelming but my teammates were so kind and focused on the team that they got me through.
How did you get through it?
I acknowledged the pain but chose to focus on all the positive things in my life, of which there are many. I let my mind focus on the amazing beauty of the place. My teammates were so amazing with me that I was determined not to be miserable. It was about choosing how to react. I also have a ridiculous stubborn streak running through me.
Tell us about your fellow explorers. How did you work together?
They are two of the most exceptional and inspirational people I have ever met in my life. There is absolutely no way I would have got there without them.
They made it clear before we left that we were a team and without question, whenever I needed help they were there for me. It was frustrating needing so much help but it was also actually very humbling. I am incredibly grateful to the both of them. And, importantly, we laughed a lot. It was a good job our tent didn't have neighbours.
How did you feel when you reached the pole?
We had the obligatory photos, then headed for the tent run by the trip operator. Walking into a heated tent was like walking into a wall, I just stood there for a few moments, unsure of what to do. Luckily a fellow traveller put a beer in my hand and sat me down. One of the nicest tasting beers I've ever had.
It's an odd thing arriving, after eight days of the three of us and a lot of nothing, and then you enter a world with people, noise, buildings and things. It really is an assault on the senses.
How long did it take?
It took eight days from being dropped off to reaching the Pole - which is about normal. I thought we'd cover the ground quicker but it was a lot tougher than I thought.
Pleased to be back?
Journeys like this are always strange. They change you forever but you then get dumped back into your old life. It takes a while to settle back into things but it gives you great new perspectives. I'm a bit tired and my foot is still very sore - which is frustrating as I cannot train - but I'm starting to get full sensation back in my fingers. I'm happy to be home.
-45
Lowest temperature (with windchill)
£4.5k
Raised for Maggie's and Scotland Charity Air Ambulance