Rural experts call for 'a balance' when valuing Scotland's land for climate mitigation
It's the hot ticket event of the Friday at the Royal Highland Show. Despite being held virtually this year, Shepherd and Wedderburn and Bidwells' breakfast briefing, 'Climate Change: implications for land use in Scotland' this morning (18.06.21) was just as popular, engaging and provoked lively debate.
18 Jun 2021
2 MINUTE READ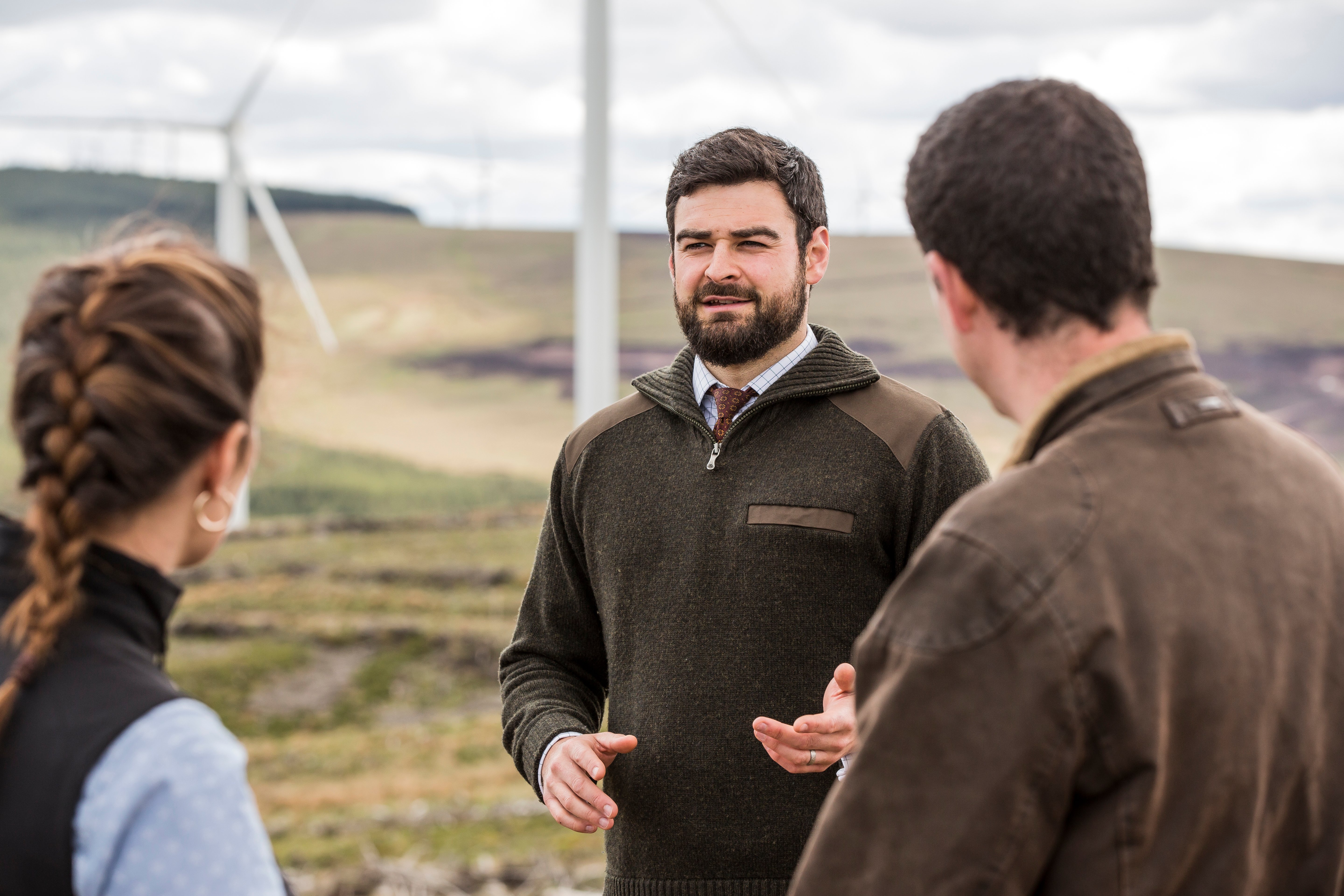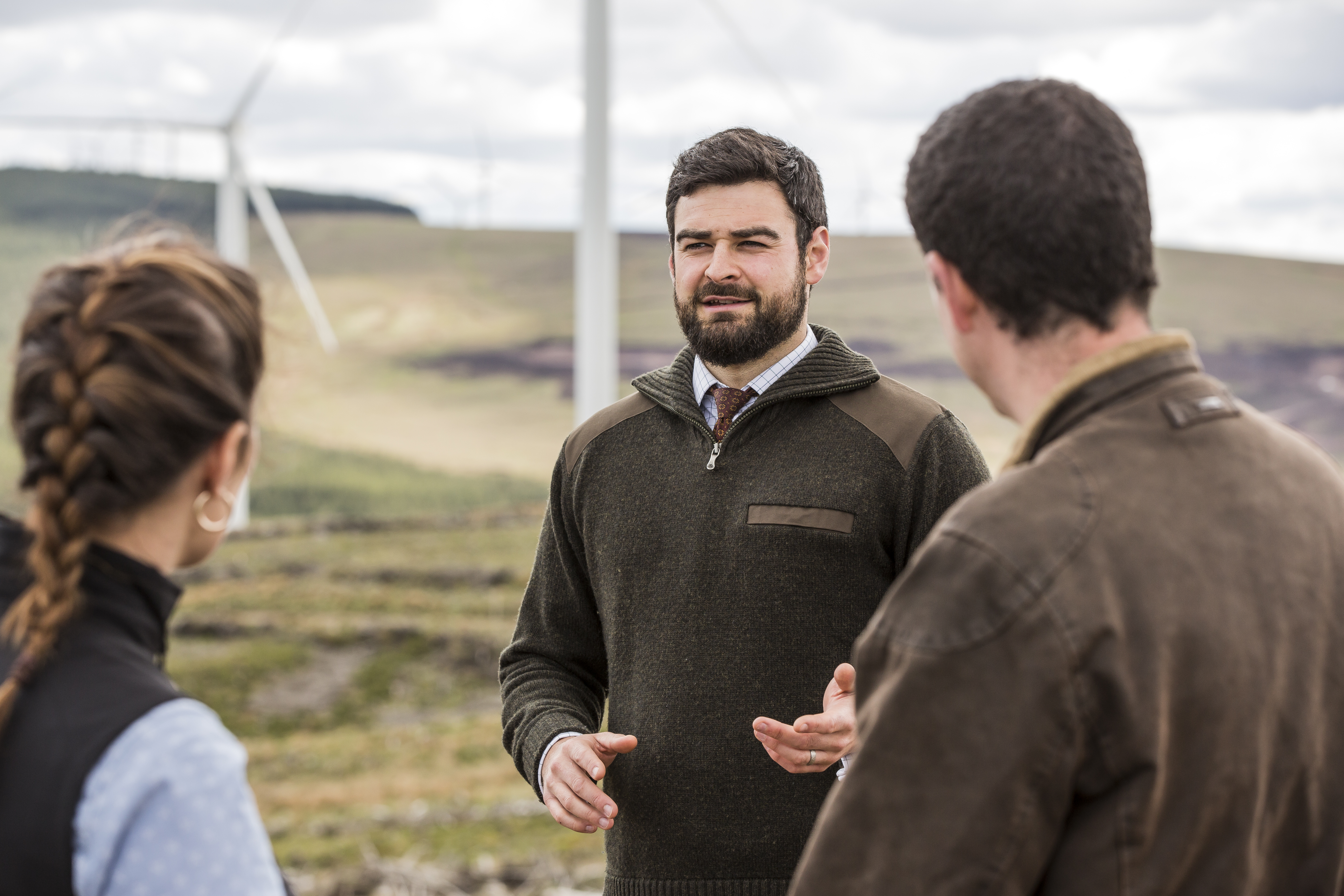 A panel of industry experts, chaired by Shepherd and Wedderburn's Head of Rural Property Hamish Lean, tackled the twin issues of climate change and land use with the overriding sentiment being that there will not be a return to 'business as usual', as farmers and land managers adapt to the new direction of travel.
Andy Turnbull, Partner and Head of Natural Capital & Sustainable Investment at Bidwells; Sarah-Jane Laing, Director and Chief Executive at Scottish Land & Estates; and Andrew Connon, Vice President of NFU Scotland, provided thought-provoking insights to a sector that is undoubtedly facing huge changes on many fronts.
Andy Turnbull said the time was now for all land managers to take action: "All sectors of the economy and society are under scrutiny, not just farming, when it comes to sustainability. We can't shy away from the problem of climate change and we only have a short time to take action to keep global temperatures within the 1.5-2oC parameter. Business as usual has not worked for the environment – in the UK we have only retained half of our biodiversity and we all need to come together to think about how to improve the situation."
In addressing the practicalities of meeting emissions targets, Andrew Connon called for more support from the Scottish Government to support farmers in delivering a positive impact through sustainable agriculture:
"Adaptation will be key, adjusting farming systems to be more resilient. Agriculture can be part of the solution not the villain in this debate. Farmers and growers are becoming disillusioned and deflated at the criticism of the industry and we need to dispel the myths and work on facts and base actions on independent scientific evidence. Governments need to understand not only the emissions and output from agriculture but also all the good and carbon sequestration that our industry does."
With governmental and public support for increased tree planting, he commented on the current planting targets: "Absolutely, there's room for trees and varying land use but we need balance, for productive agriculture and trees in the right place. Plant trees in some areas so farming and forestry can work hand in hand."
Both Andy and Sarah-Jane echoed his call. "With the UK importing 80% of its timber, we have an opportunity to integrate woodlands into our landscape and capitalise on the increasing demand for timber," said Andy.
"We also need to look at diversity across the whole system. At a landscape level, we need more joined up habitats. At a unit level, diversity can be added and at a cropping level, more diverse grass mixes and thinking about what livestock is being run and where."
"We need to address climate change and the biodiversity and natural capital challenges. There's nothing to be gained by competing for land use - it's not sheep or trees, it's sheep and trees," said Sarah-Jane.
"We need to look at things on a landscape scale as well as what we are doing on our own holdings. One of the failings is the siloed metrics that are sometimes disregarded when we look at what the sector is doing to combat climate change. We need to step back and take a balanced, integrated land use approach. There's room for it all – trees and agriculture. We can accommodate more trees and we can accommodate some changes in farming practice that could deliver for nature and for the climate but more importantly could actually deliver viable farming businesses."
With the carbon offsetting market on an upward trajectory, Andy said that this opened up great financial revenue streams and could transform what was previously considered low-value land into a "productive" asset, benefiting from private funding rather than relying on the taxpayer to remain financially afloat like much of upland farming.
In recognising the maturing market, Sarah-Jane called for equality of access to encourage inclusivity of smaller and individual players, and to produce better metrics, which would allow those who have looked after their trees, soil and peatland to be recognised for their work.
If you missed it, the event can be viewed on demand here
Get in touch with our team
Perth
Katrina Candy
Head of Communications, Scotland
View Katrina Candy's profile