Bidwells Strengthens its Milton Keynes Team with Senior Hire and Office Relocation
Oxford-Cambridge Arc property consultancy Bidwells has welcomed Adam Bardell as a new Partner in the week they have relocated to a new city-centre office to bolster their Milton Keynes based team.
Our new Milton Keynes office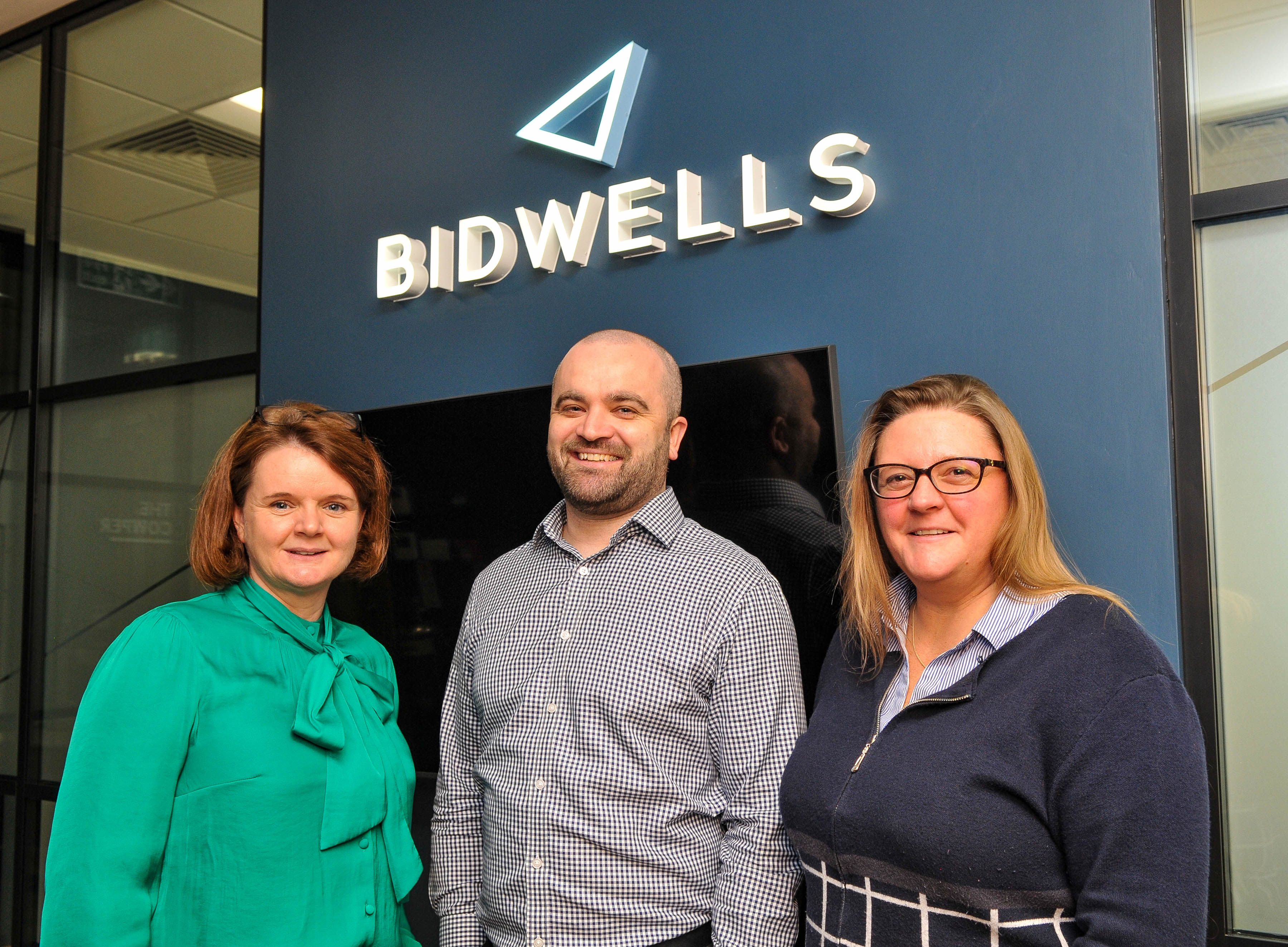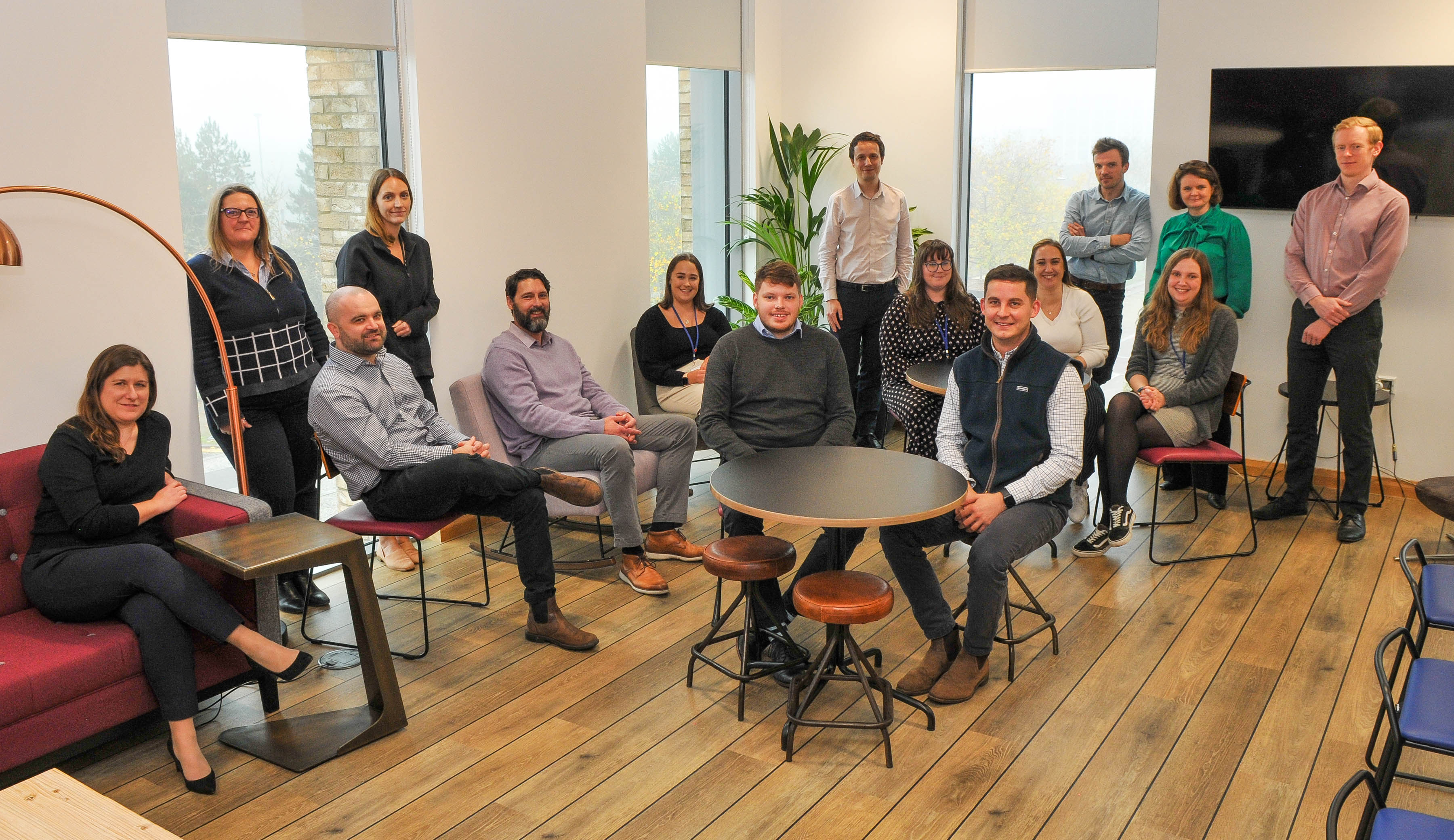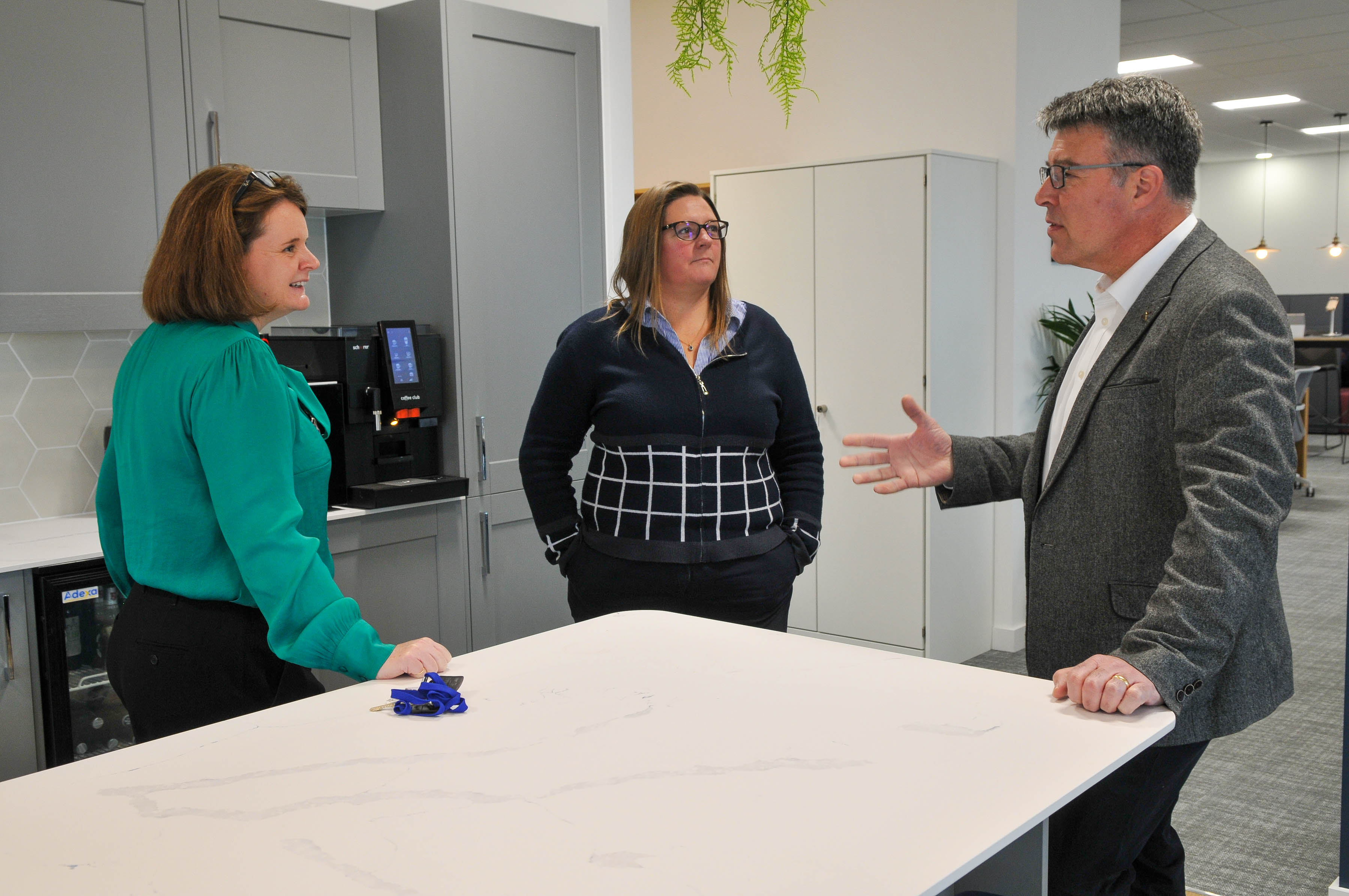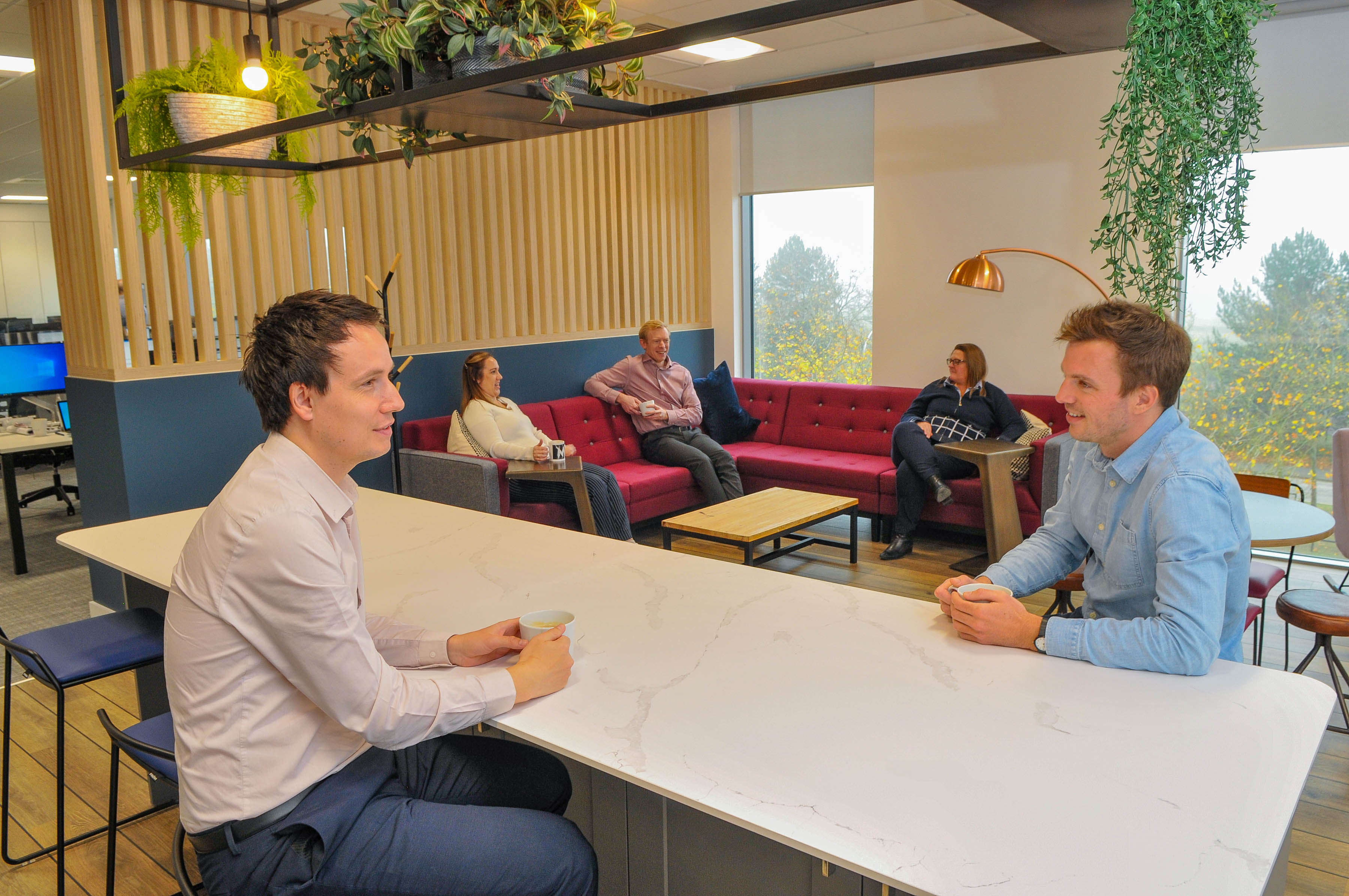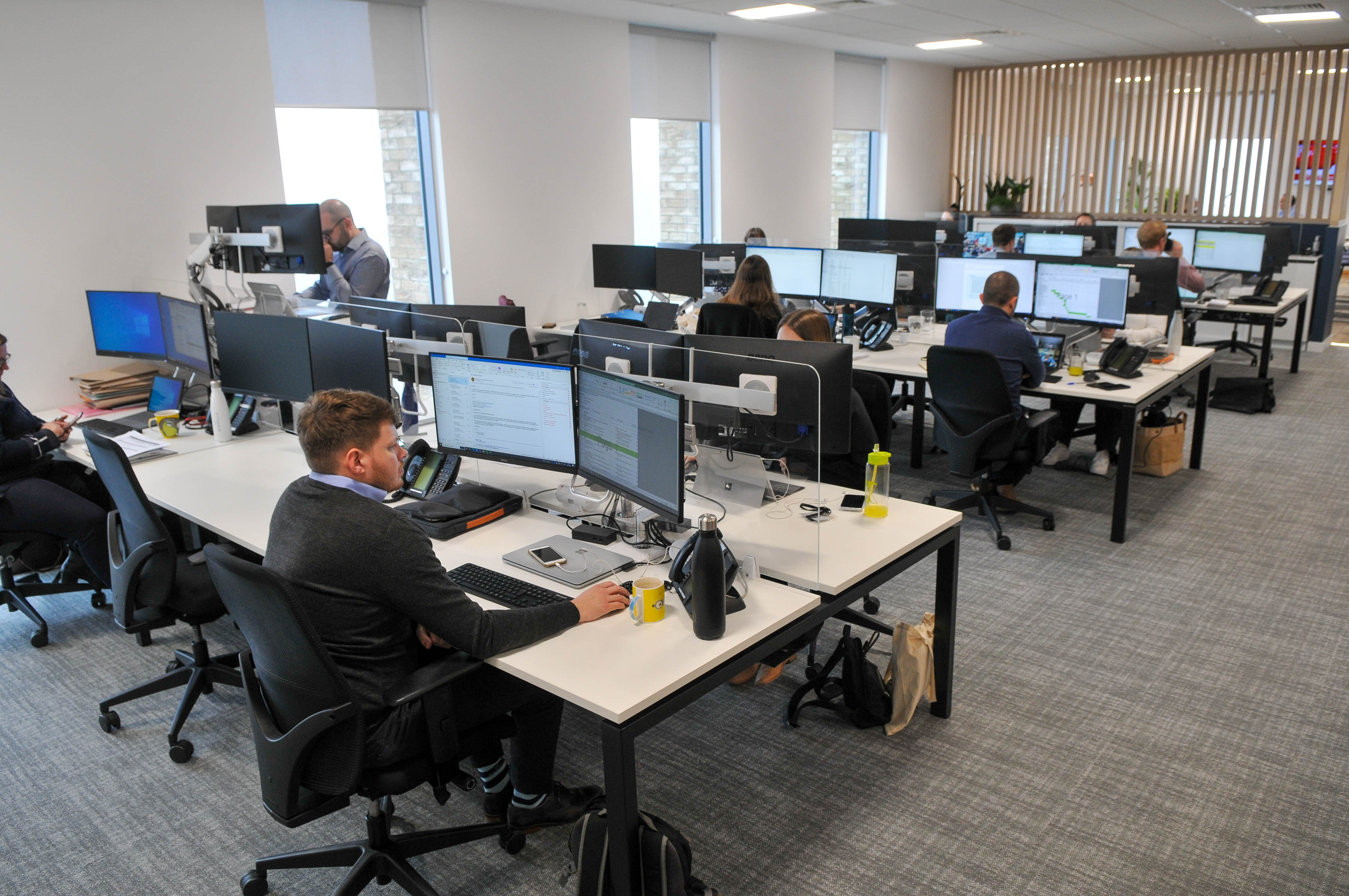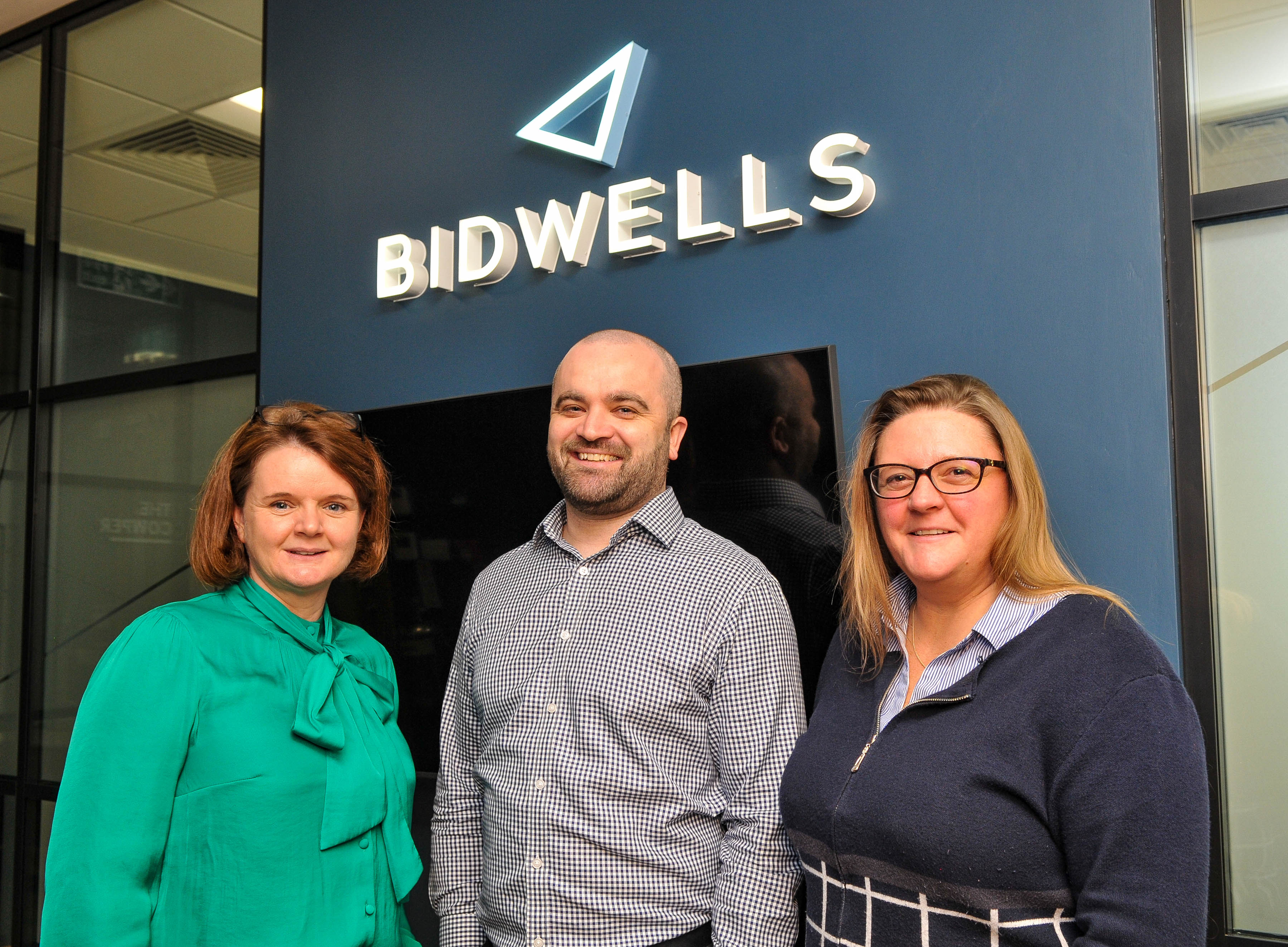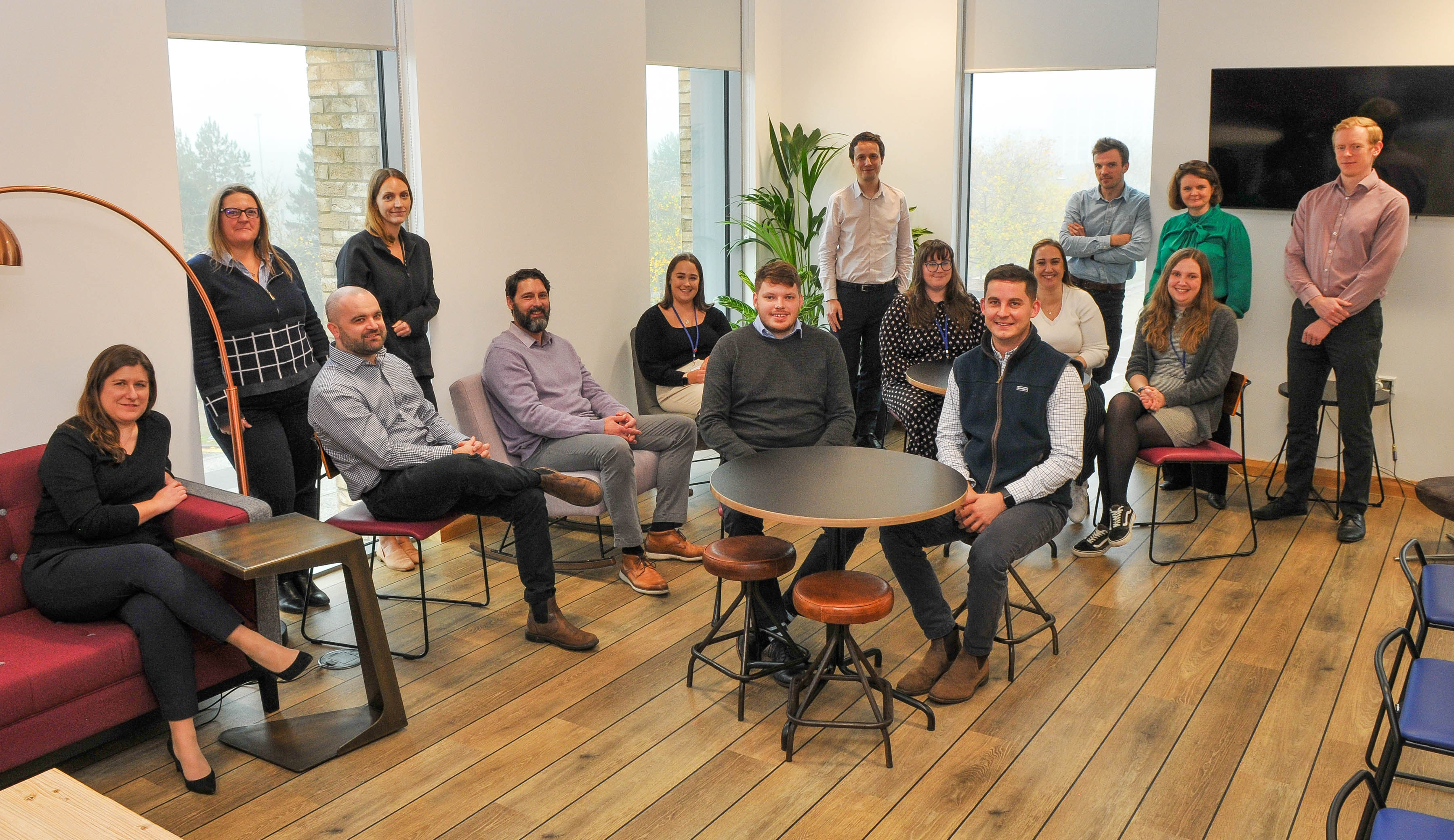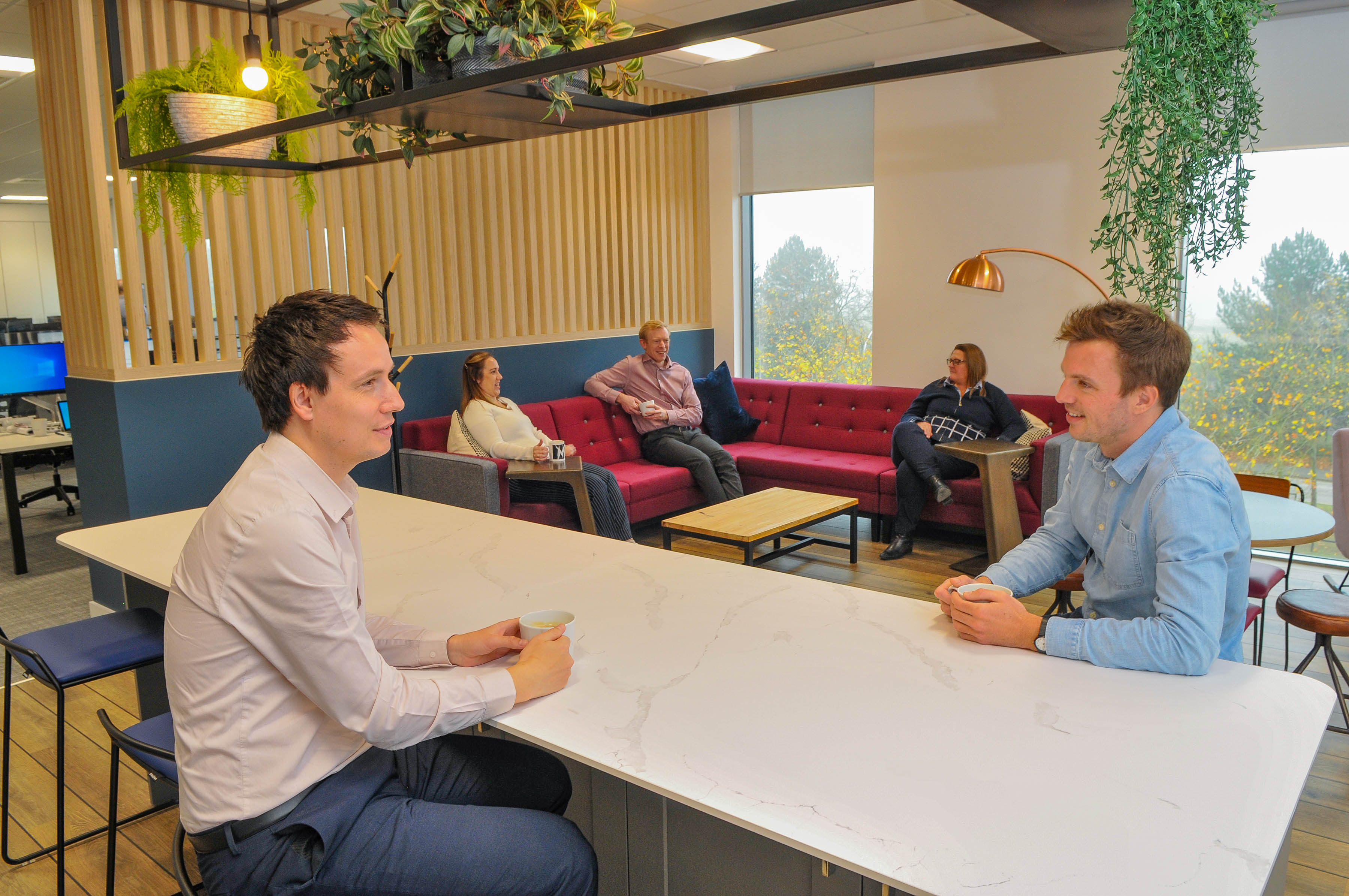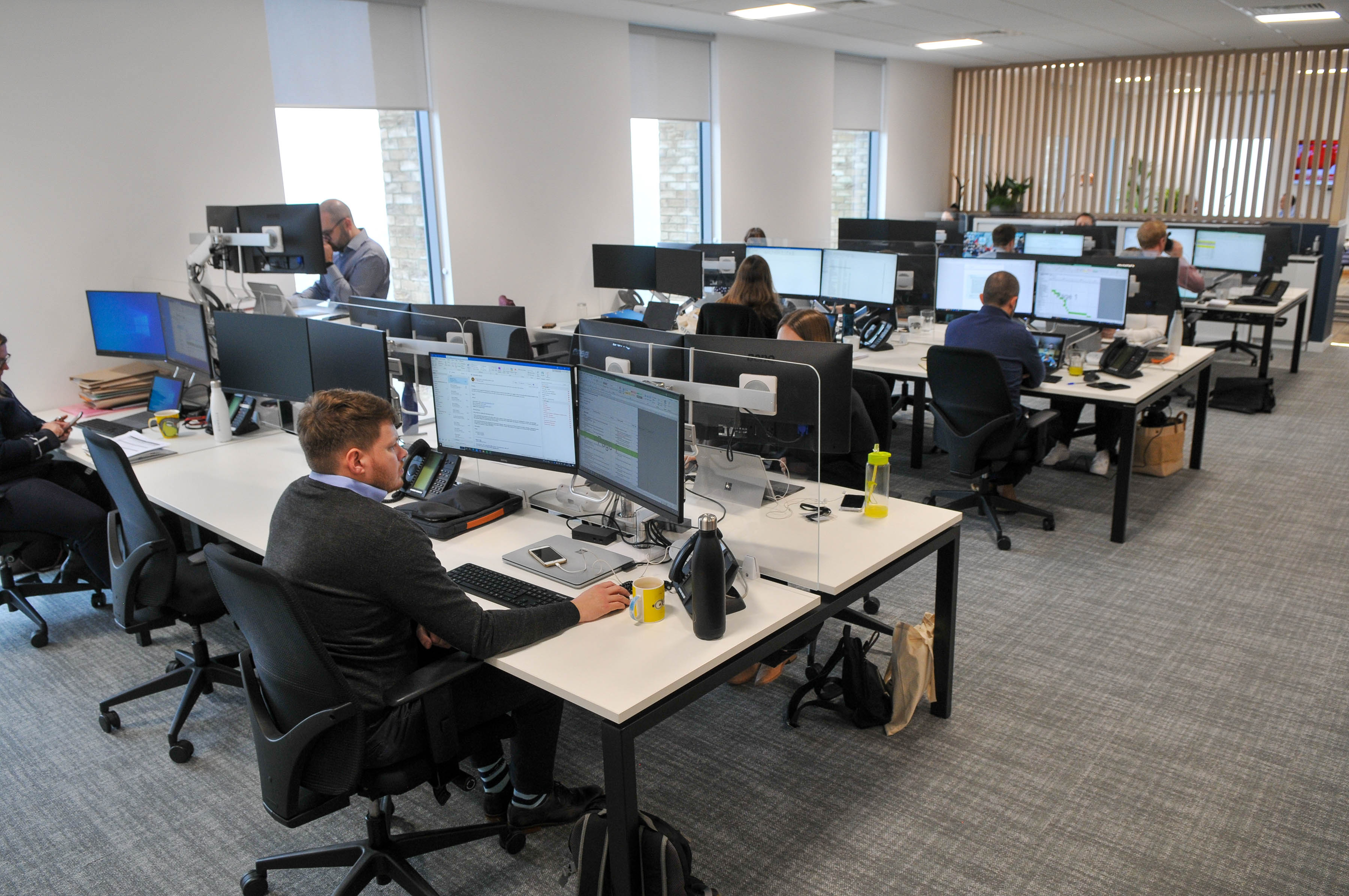 Holly Dawson, Partner and Head of Milton Keynes Office (left), Adam Bardell, Partner, Building Surveying (middle), Karen Wilkins, Partner, Building Surveying, Milton Keynes (right).
Bardell joins Bidwells from CS2 Chartered Surveyors after a 10 year long tenure completing dilapidations and due diligence. Bardell has worked on high value schemes including properties in Canary Wharf and Central London, and on a variety of projects in and around Milton Keynes.
As Partner, Bardell will work with our Building Surveying team by holding key client relationships and will undertake a variety of surveying work on a range of retail, commercial and industrial assets. He will play an instrumental role in developing and supporting the wider surveying team.
Bidwells has been a fully agile business since 2018 and, like many others, they are progressing to become a highly sustainable one. The move to Victoria House, Avebury Boulevard, is a positive step towards reducing the carbon footprint of our operational activity and become Net Zero by 2030, a target announced in our recent ESG strategy.
Adam Bardell, Partner, Building Surveying, said,
"I've thoroughly enjoyed my time at Bidwells so far and cannot wait to get stuck into a variety of work with the team and build rapports with clients. I'm excited to have joined at such a crucial time in the Milton Keynes team's development, with their office relocation and the recruitment of new surveyors."
Holly Dawson, Head of Milton Keynes Office, said,
"We're thrilled to have Adam as part of the team, he will add to our already brimming experience and expertise on dilapidations and due diligence. Adam joins at an exciting time for our team and for the wider city where the resilient market has seen office investment transactions total over £80m during the first three quarters of 2022, more than double recorded during the same period last year. This reflects robust levels of requirements across a broad range of business sectors.
"We look forward welcoming colleagues and clients from across the Oxford-Cambridge Arc and the wider UK to our new office in the coming weeks."
Bidwells is one of the largest property consultancies in Milton Keynes, working with investors, occupiers, landowners and developers to deliver the projects and deals shaping one of the UK's fastest growing locations.
Get in touch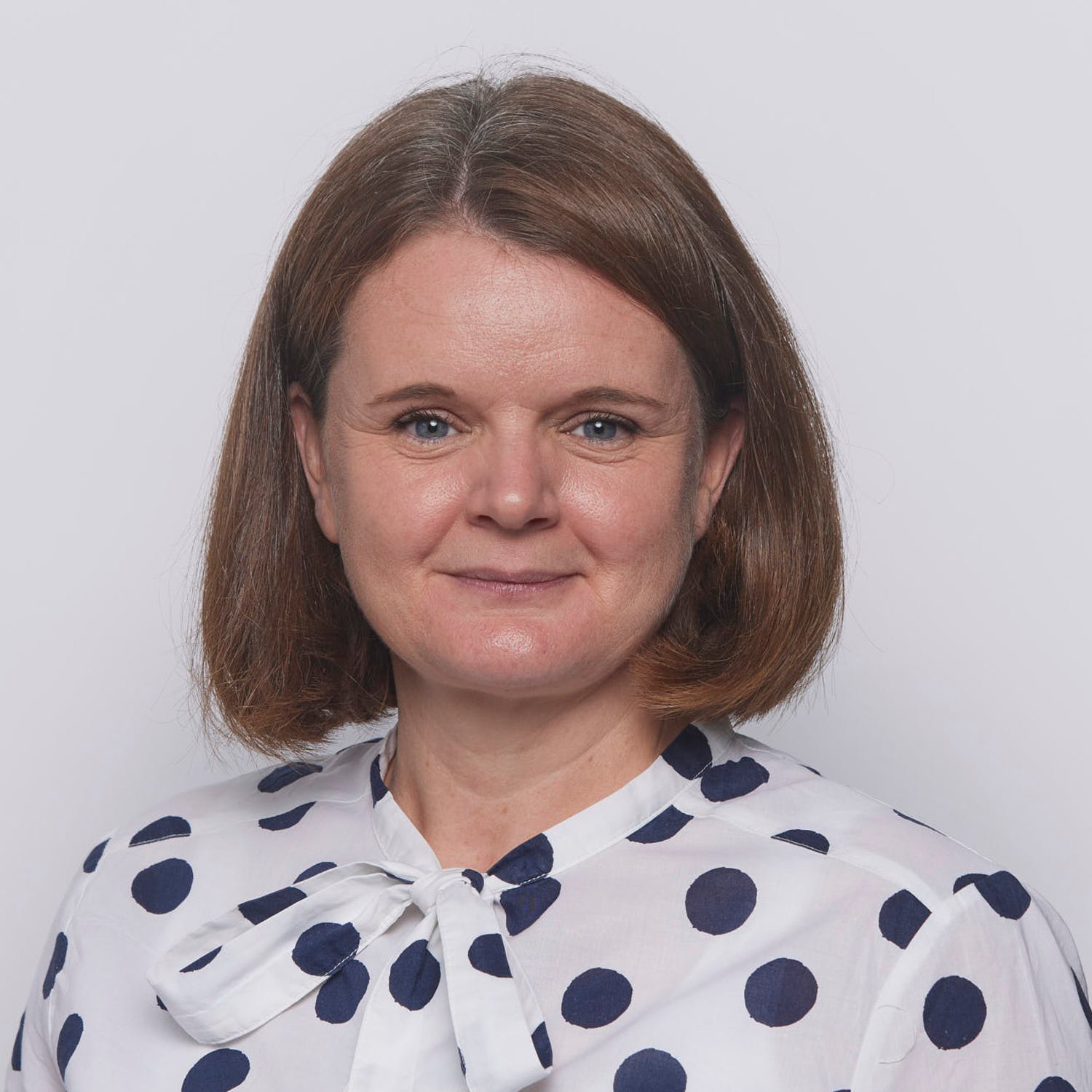 Milton Keynes
Holly Dawson
Partner, Business Space Agency
View Holly Dawson's profile
Stay in the loop
Sign up to receive personalised property alerts, and to hear the latest news, insight and advice from our experts
Keep me informed