Bidwells joins Cambridge Norwich Tech Corridor delivery board
Head of Planning Mike Derbyshire has joined the delivery board of the Cambridge Norwich Tech Corridor.
05 Sep 2018
2 MINUTES TO READ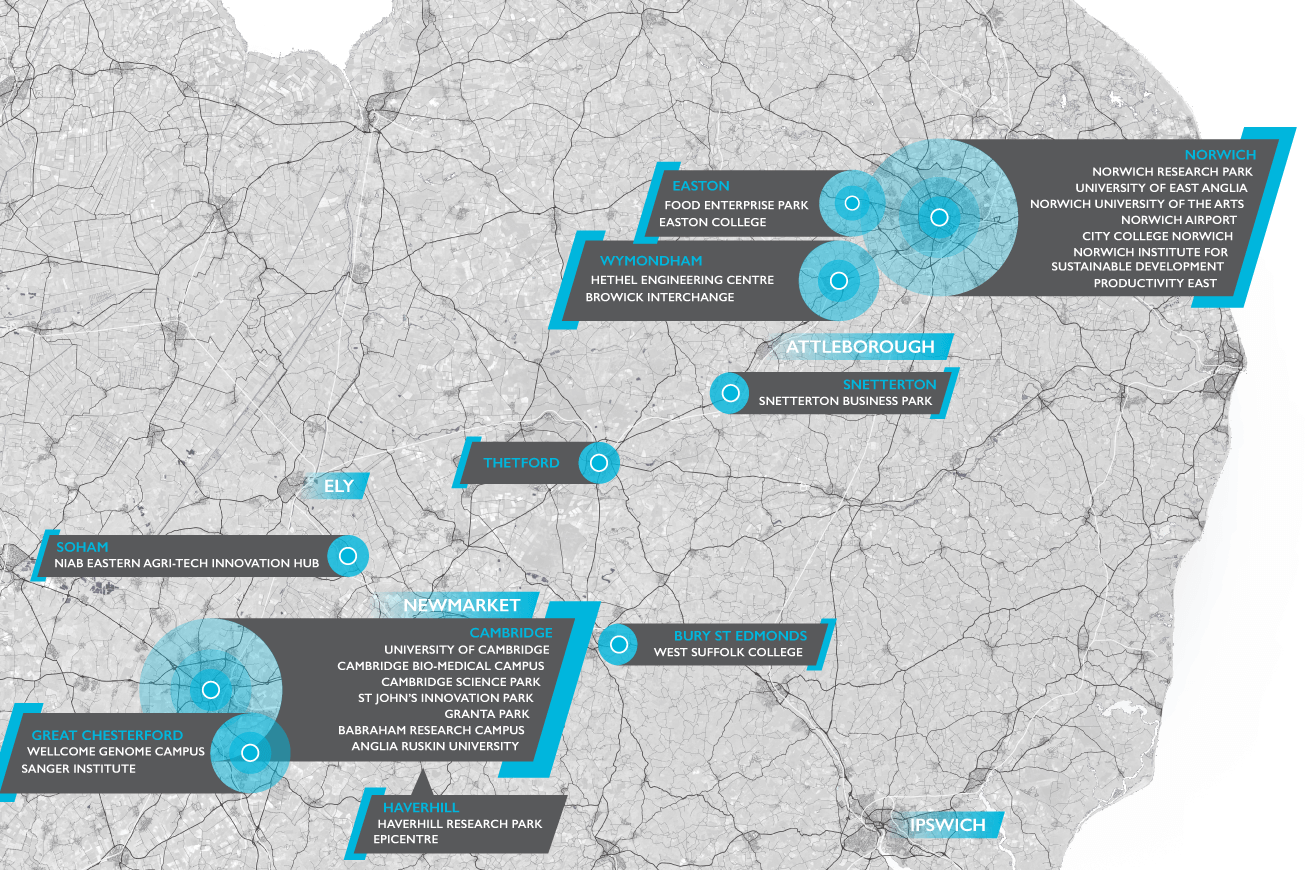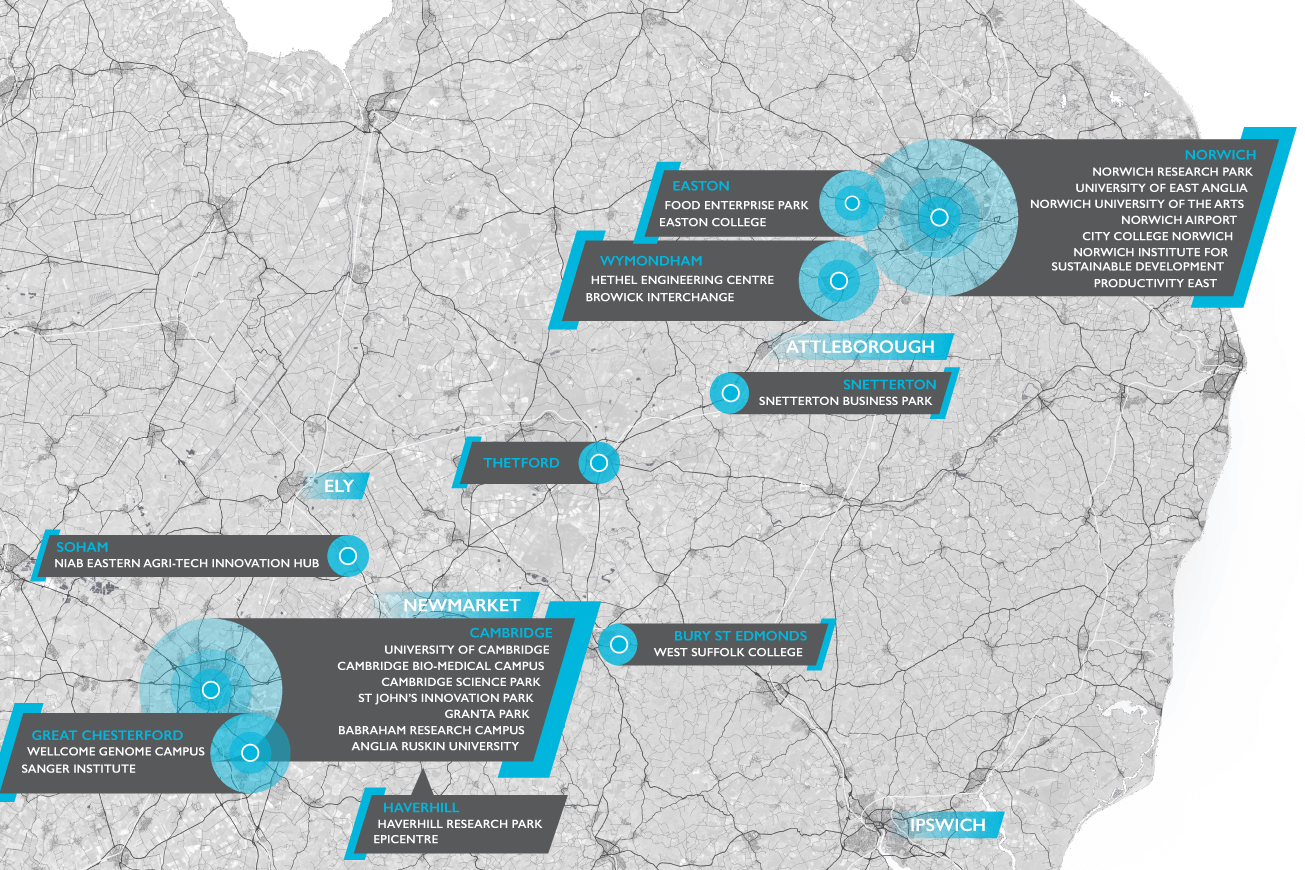 Head of Planning, Mike Derbyshire, has joined the delivery board of the Cambridge Norwich Tech Corridor.
The Corridor is a public-private partnership body set up to drive technology-based economic activity across Norfolk, Suffolk and Cambridgeshire.

Its delivery board comprises businesses leaders, education representatives and local authority leaders. It was set up to support the development of the strategy, support the development of activities and initiatives and oversees the work of its Operational Group.

Mike is a key driver behind the Tech Corridor Cluster Development Roadmap, together with Perkins and Will, to create a spatial vision to increase growth in the region. Alongside this, Bidwells will be supporting the body in its aim to raise its profile and build stronger links between the two clusters.

Heavily involved in the Cambridge Milton Keynes Growth Corridor initiative linking Cambridge, Milton Keynes and Oxford, Mike regularly speaks at conferences on this topic.

Mike served as head of planning and conservation at Broadland District Council between 2002 and 2004, providing an ideal and complimentary background for his involvement in the Cambridge Norwich Tech Corridor.

The Cambridge Norwich Tech Corridor believes the region has the potential to be home to an additional 26,000 additional jobs, 46,000 people and create value of an additional £2.75bn to regional economy.
Get in touch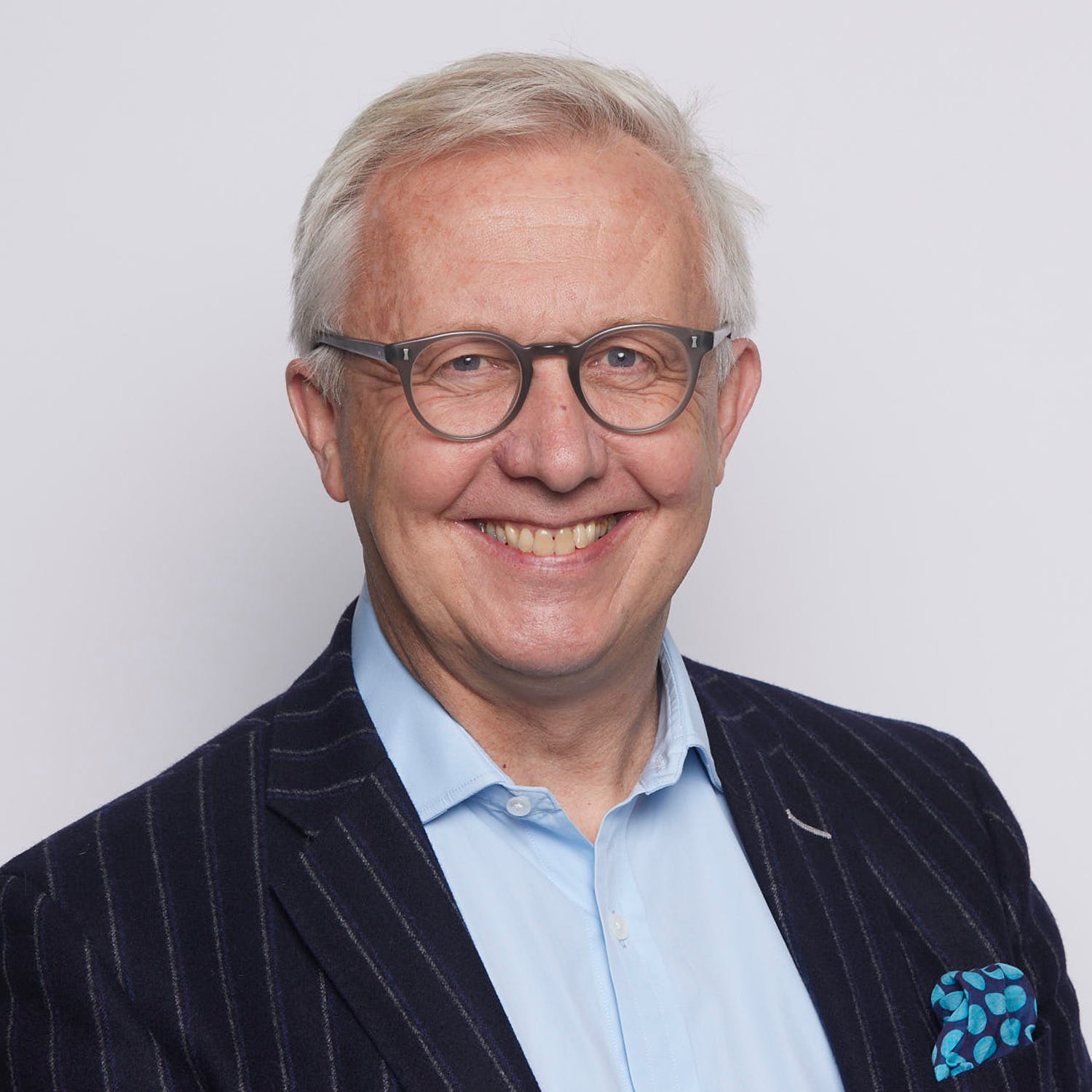 Cambridge, Bidwell House
Mike Derbyshire
Partner, Planning
View Mike Derbyshire's profile