What is a Science Park?
Bidwells covers the topic of science parks in the UK and their impact on the industries of science and technology.
24 Mar 2019
2 MINUTES TO READ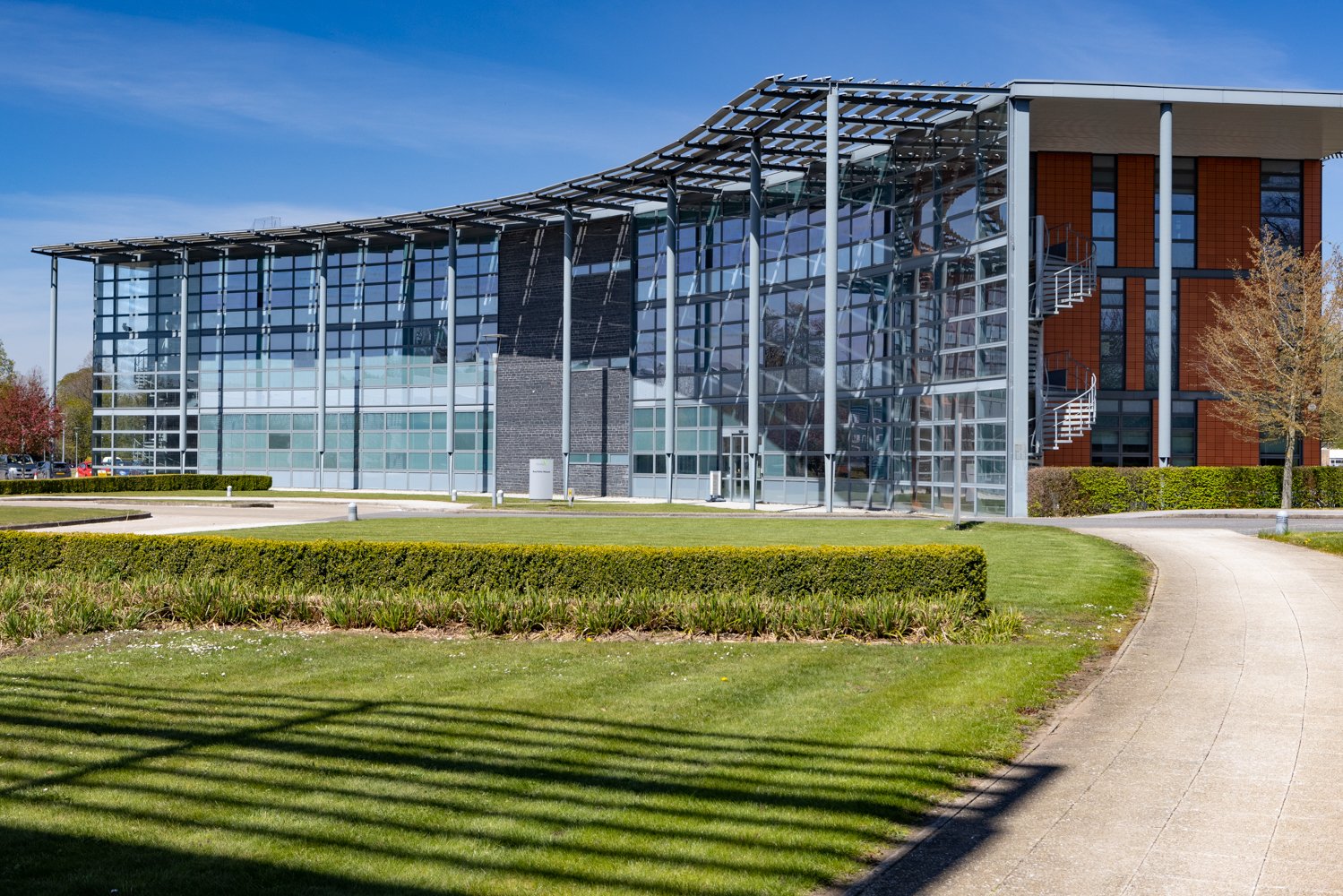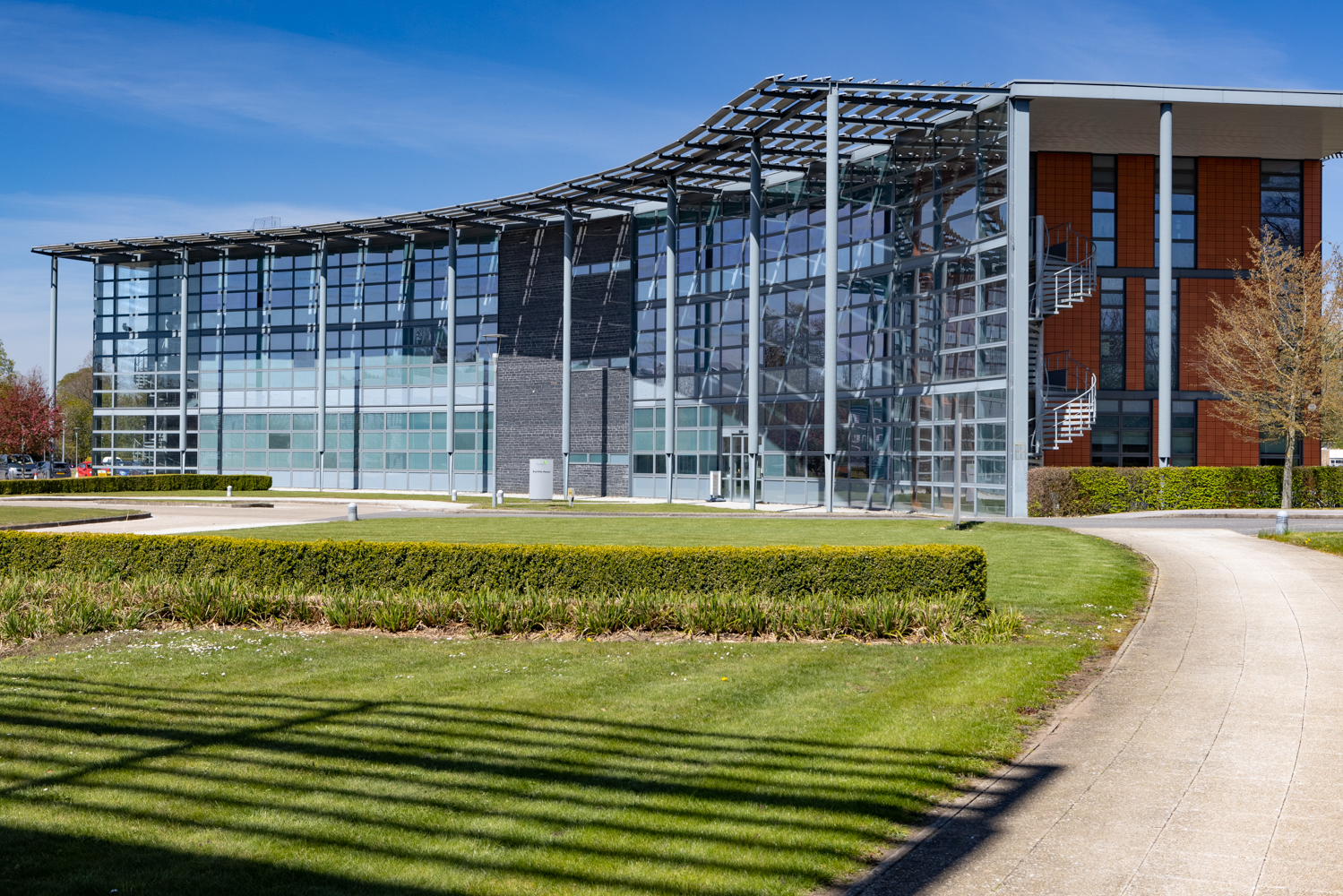 A science park, also known as a research park, technology park or innovation centre, is a purpose-built cluster of office spaces, labs, workrooms and meeting areas designed to support research and development in science and tech.
Science parks are generally located close to academic institutions and attract a large number of tech companies. The main aim of a science park is to facilitate growth for businesses, entrepreneurs, start-ups and communities in fields like IT, AI, machine learning, IoT, biotech, virtual reality, robotics and more.
The combination of academic institutions, high-tech companies, entrepreneurs and start-ups in these spaces create an environment rich in knowledge-sharing, collaboration and innovation.
A science park creates a base from which to:
access state-of-the-art equipment and facilities
share knowledge
promote innovation on a commercial level
foster communication and collaboration between governments, universities and private companies
Science parks form part of the 'knowledge economy' infrastructure by creating an ecosystem of partners, industry professionals and suppliers.
SCIENCE PARKS IN THE UK
Science parks are prolific in the UK and scattered throughout the country. Some of the most prominent include:
Cambridge Science Park
Cambridge Science Park is one of the oldest science parks in the UK. Founded by Trinity College in 1970, the 152-acre site has played a crucial role in transforming Cambridge into the leading global tech hotspot it is today. It is home to 105 companies and counting, with 61% of the companies originating in the area.
Notable companies working within the science park include Astex, AstraZeneca, British American Tobacco and Bayer in the bio-medical sector, Huawei, Toshiba and Jagex in computer and telecoms, Beko and Philips in industrial technology, and much more.
Oxford Science Park
The Oxford Science Park is owned and managed by Magdalen College, one of Oxford's oldest and most famous colleges. Fostering an environment of creativity, innovation and collaboration, the park has become one of the most influential science and tech environments in the country.
The 75-acre site is home to more than 70 companies in bioscience, energy, hardware and software and communication.
Future Space at UWE, Bristol
Bristol's Future Space was established in 2016 and offers support for businesses and organisations working in robotics, health tech, biosciences, digital and creative industries. Occupants can access the research community at UWE and enjoy support from business advisors to assist with the growth of their company.
The science park is most notable for developing a new and improved transport modelling system, giving more advanced insight into where people are moving to, from, how and why.
Exeter Science Park
Exeter Science Park was opened in 2015 and is a member of the UKSPA. It is one of the most renowned science parks in the world and has considerable resources at its disposal, including the Met Office and the University of Exeter, which are both nearby.
Residents of this science park work in the fields of food security, climate change and sustainable futures, biosciences, medicine and healthcare and materials and manufacturing.
University of Southampton Science Park
The University of Southampton Park (USSP) is working to become one of the top university-linked science and innovation centres in the UK by facilitating the growth of tech businesses from formation to maturity.
Within the supportive business environment, the science park provides access to state-of-the-art facilities, flexible workspace and a variety of services designed to help businesses grow, including network facilitation, university access, finance, marketing and business mentoring. The community also benefits from a variety of lifestyle amenities on 45-acres of landscaped grounds.
Liverpool Science Park
The Liverpool Science Park launched in 2006 and within its first year of existence, attracted over 50 new companies to the city, further establishing Liverpool as a leading centre for knowledge and enterprise in the UK.
Here, occupants perform research and development for a variety of industries, including nanotechnologies, healthcare, information technology, biotechnology and automation.
SCIENCE PARKS IN EUROPE
Kista Science City, Stockholm
The Kista Science City is Europe's largest ICT cluster and the second biggest in the world. It houses the headquarters of Ericsson, Sweden's largest company, as well as global names like IBM and Microsoft. It is also home to over 30,000 residents and the largest mall in Sweden.
WISTA Science and Technology Park, Berlin
This is the largest science park in Germany and is home to over 800 companies. The park consists of Science City and Media City and is supported by six departments of the Humbolt Berlin University and the BESSY Synchrotron.
Finnish Innovation Centre, Otaniemi
The Finnish Innovation Centre is a hub of science and engineering companies supported by the Aalto University. Businesses taking up residence here specialise in the fields of nanotechnologies, measurement science and pulp and paper. It is also the location of Technopolis, a business incubator that offers business development, incubation and financing services.
Sophia Antipolis, Antibes
This centre was established in 1984 and is a site for many companies within the IT and pharma industries. Several higher learning institutions are also located here, as well as the European headquarters of W3C and ETSI. The science park also aims to increase its 'human factor' by focussing on tenant interaction, networking and cross-fertilisation of ideas.
THE FUTURE OF SCIENCE PARKS
Science parks will continue to attract, support and cater to world-class minds in the tech and science industries. Ultimately, these parks are moving in the direction of a prevailing industry goal – transformation towards a knowledge-based economy.
Bidwells has been advising on science and technology real estate for over 40 years. We advised Trinity College when the first UK science park, Cambridge Science Park, was created, and continue to provide advice and expertise today. Speak to us to find out more.