Sustainable Farming Incentive and what it means for farmers and landowners
The Sustainable Farming Incentive (SFI) is the first of three components of Environmental Land Management to be released and is now open for applications. The Agriculture Act 2020 and subsequent transition plan detailed the phased end of direct payments. However, for most farmers and landowners the SFI will be their first interaction with the government's new theme of 'public money for public goods'.
02 Aug 2022
4 MINUTE READ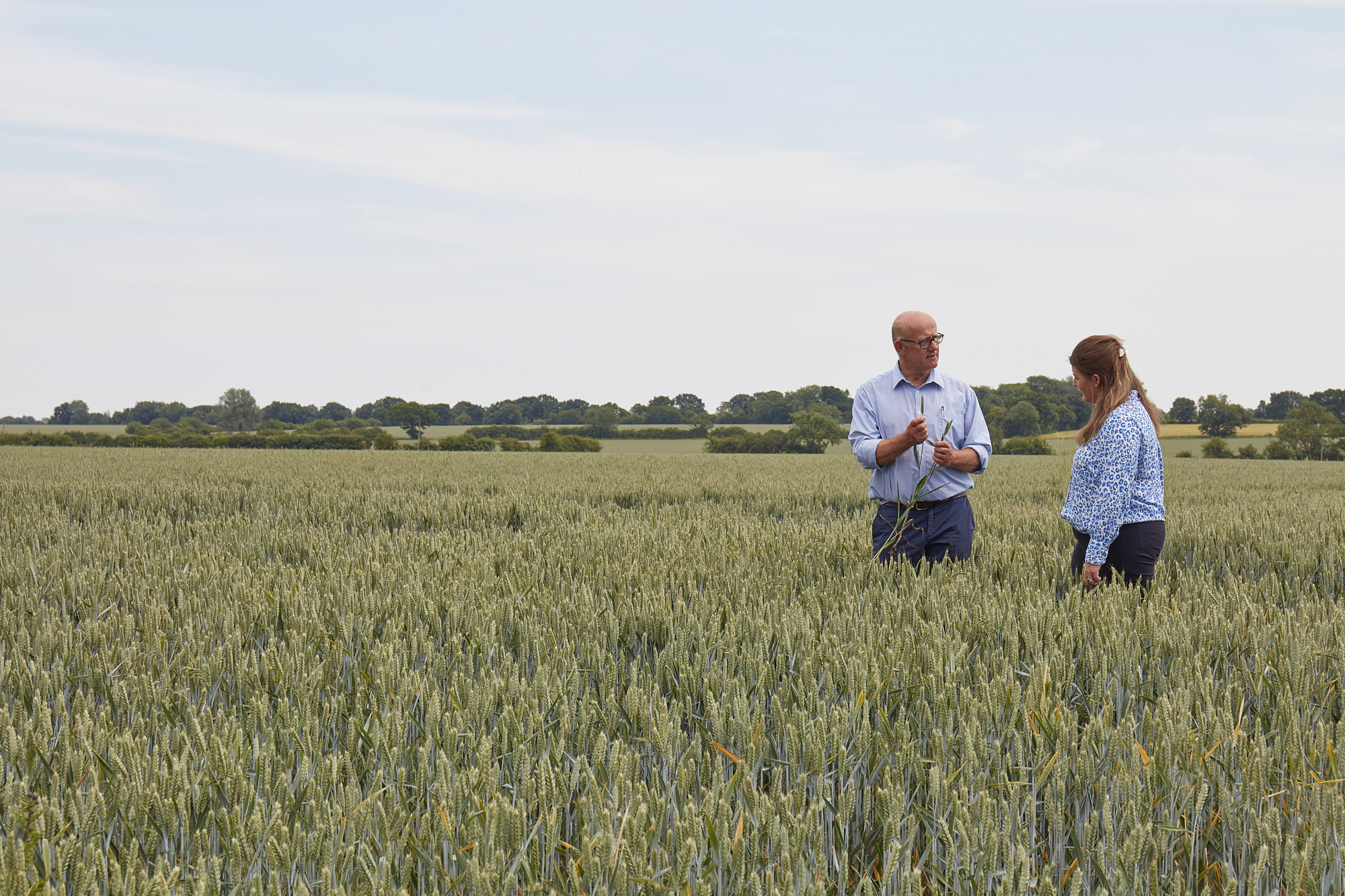 How did we get here?
It is now approaching two years since the Agriculture Act 2020 passed into law on 11 November 2020 – initiating a massive policy shift for farming and land management towards delivering environmental goals and public goods, the first Act of Parliament which set a vision for UK farming in decades.
Notably, the main change in the Act was the phasing out and de-linking of basic payments in England between 2021 and 2028. ELMs is intended as a replacement for Basic Payment Scheme (BPS) and the terms of the deal are quite different, but in a similar way to Countryside Stewardships it will provide farms with a secure income which does not fluctuate with commodity prices.
It's notable that the 2020 Agriculture Act – and the Agricultural Transition Plan – makes scant mention of commercial food production. There were limited clauses, introduced in later versions of the act, which address food security. But the focus for agricultural policy is now undeniably environmentally driven.
What will Environmental Land Management look like?
Environmental Land Management (ELM) will have three "components". The highest tier, Landscape Nature Recovery, will attempt to deliver environmental outcomes like carbon sequestration, flood attenuation, or restoring of sensitive habitats, on a very significant scale – thousands of hectares. It is openly acknowledged that this will involve "taking land out of production".
The second component is Local Nature Recovery. This will pilot over the next few years, for introduction in 2024 or more likely 2025. Many expect this scheme to look very like the current Countryside Stewardship Mid-Tier scheme, but with more focus on local priorities – "making sure the right things are delivered in the right places".
The base-level component of ELMs is the Sustainable Farming Incentive which has now been rolled out; although in a limited format – in a bid to hit the 2022 roll-out schedule.
What does the current Sustainable Farming Incentive look like?
At its core the Sustainable Farming Incentive (SFI) has been developed to pay farmers and landowners to deliver environmental and climate benefits (public goods) through the use of more sustainable farming practices. The public goods which the government hopes to achieve in this initial roll-out include: improving water quality; increasing biodiversity; climate change mitigation and improving animal health and welfare. In 2022 the actions will focus on improving soil health, recognising how moorland provides benefits to the public and improving animal health and welfare by helping farmers with the cost of veterinary advice.
The scheme is built around a series of "Standards" for different land types and will require the farmer/landowner to complete a set of land management activities dependant on the "Ambition Level" they choose. A pilot version of the SFI was launched last year which had around 1,000 farmers sign up. The 2022 scheme is a somewhat slimmed down version of the pilot scheme offering a reduced choice of options. There are three Standards available initially, but more will be added over the next few years. The Standards and associated payments available in 2022 are:
Livestock farmers will also be able to claim funding to access an annual health and welfare visit from a vet.
Each Standard will have three levels of 'Ambition Level' that can be signed up to; introductory, intermediate and, in time, advanced – with the payment rates increasing along with the ambition.
There is no deadline for applications and applicants will be accepted on a rolling basis, this means that businesses can apply for the scheme at a time which suits them. All of the agreements will be three years in length unlike the five years of countryside stewardship. The payments will be made quarterly, starting three months after being accepted into the scheme.
Land which is in a Countryside Stewardship Scheme will be eligible for SFI as long as you are not being paid for the same thing twice. The agreements will be able to be amended, with the ability to add more standards and increase ambition levels, but you will not be able to reduce standards or ambition.
What is involved in the Arable and Horticultural Soils Standard?
The Government has acknowledged that soils are vitally important natural assets and this standard is focused on improving soil health, structure, organic matter, and biology. These improvements can also benefit food production.
The arable and horticultural soils standard will pay farmers and landowners for the following list of activities.
All levels of the scheme will require soil organic matter testing, undertaking a soil assessment and there will be a requirement to produce a soil management plan. The soil assessment and management plan must be completed within the first 12 months of an agreement (this is something we can help with). The soil management plan also needs to be reviewed every year of your agreement. There is also a need to ensure that 70% of the land is in green cover between 1 December and 28 February; A winter drilled cereal crop, such as winter wheat, will count as green cover. In the intermediate level 20% of this area will need to be a multi-species cover crop. It will be possible to destroy a cover crop before 28 February to establish a spring crop. Applicants must also commit to adding organic matter, to a third of the land entered into the standard each year. We will not know the requirements of the advanced level until 2023, but it is expected that there will be a requirement for minimum tillage techniques.
What is the uptake going to be?
DEFRA has set itself the ambition of 70% of farms to be in the scheme by 2028. But whether the scheme is right for your farm will depend on a number of factors, notably whether you already meet the standards or not.
The payment rates are relatively modest. However, the requirements are fairly low and many businesses will find little challenge in meeting the Standards, so will probably benefit from signing up.
So should I apply?
The answer really is going to different from business to business. The questions which need to be answered for each business include; What is the cost of cover cropping? Will the scheme fit the current rotation? Is the farm suitable for spring cropping? And most importantly the farm needs analysed budgeted gross margins comparing full participation to being out of the scheme.
There are however very few farms that will not quite easy be able achieve the actions required at the lower ambition levels.
What are our final thoughts?
We feel that SFI is worth considering for most farms. Farmers' exposure to global crop prices is now more extreme, and while SFI was not intended as a replacement for BPS, it will undoubtedly fulfil this purpose in some cases. However, if it delivers the public goods for which it is intended, it will have achieved that objective at a relatively modest cost to the public purse. Once more Standards and Ambitions are added the payments could increase to a very valuable quarterly payment.
"The Sustainable Farming Incentive has been developed to pay farmers and landowners to deliver environmental and climate benefits through the use of more sustainable farming practices."
Get in touch with our team
Stay in the loop
Sign up to receive personalised property alerts, and to hear the latest news, insight and advice from our experts
Keep me informed