Incoming businesses lift demand for Milton Keynes offices
The Milton Keynes office market has proved to be resilient despite the growth of remote working.
26 Sep 2023
5 MINUTE READ


Requirements from potential occupiers increased in the first half of 2023 and take-up of office space jumped to its highest level in a decade, albeit mainly because of one big letting (Santander at Unity Place). In addition, rents for prime and good quality secondary office space have risen over the last three and half years and the availability rate at 15.2% in mid-2023 was only slightly higher than at the start of the pandemic. On the downside, rents for poorer quality office space have fallen as occupiers have moved to better quality buildings. Nevertheless, the general picture is of an office market in good health.

Milton Keynes Offices
The resilience of the Milton Keynes office market reflects a combination of factors. On the downside, occupiers are cutting the amount of office space per worker, as they move to hybrid working. On the positive side, employment in office-based jobs in Milton Keynes has continued to increase, both as local businesses expand and due to office relocations; the city has seen relatively little office building in recent years and the amount of office space has fallen as older offices have been converted to other uses.
Hybrid working

Many employers are still experimenting with the right balance between staff working in the office and remote working, and long leases mean they have not yet had to decide how much office space they need. The typical new office lease is 10 years with a five-year break, so a lot of occupiers are still tied into leases that were signed prior to 2020. Therefore, if companies do decide to cut their office space, the impact on the market is likely to be spread over several years, rather than happen overnight. However, some large occupiers e.g., Network Rail have tried to speed up the process by sub-letting space that has become surplus to requirements. Bidwells' availability rate at 15.2% includes space which is available to sub-let.
We estimate that the amount of office space per worker in Milton Keynes has fallen by approximately 5% since the end of 2019. However, this is not a new phenomenon, either in Milton Keynes, or other office markets. Occupiers have been steadily cutting the amount of space per worker for a long time, for example, by introducing hot desking - the pandemic has simply accelerated the trend. It is likely that the decline in office space per worker will revert to its pre-pandemic trend once employers have found the right balance between staff working in the office and at home, and existing leases have expired.

Office development

Milton Keynes has seen relatively little office development in recent years, so the market is not burdened with an over-supply of new space. The only major new scheme has been Unity Place, which completed earlier this year and is almost fully let to Santander as its new UK headquarters, and x+why, a serviced office provider. However, Unity Place is the first new office in Milton Keynes since 2019 and there are currently no offices under construction. The next major scheme is likely to be MK Gateway which includes the refurbishment and extension of Saxon Court, previously occupied by Milton Keynes Council, together with a new residential development. The scheme is being developed by Socius and is due to complete in 2026.

Conversion of offices


Another factor which has helped to maintain the market's equilibrium has been the conversion of obsolete offices to other uses, primarily residential. This has the double benefit of both removing empty offices and providing new homes, thereby breathing new life into the city centre. Most of the switch from office to residential has happened in blocks B1, B2 and C4.

On balance, the city has lost 76,000 sq ft of office space (1.4%) since the end of 2019, even including the new development at Unity Place. That decline almost matched the fall in occupied space of 91,000 sq ft (2%) and in simple terms, explains why the availability rate has only increased to 15.2%, from 14.7% at the start of the pandemic. If current proposals for the conversion of Shenley Wood and Bank House go ahead, Milton Keynes will lose another 165,000 sq ft, cutting the current availability rate, all things being equal, to 12.0%.

Growth in office based jobs

The final factor which has under-pinned the office market in Milton Keynes has been an increase in office-based employment, which fell by 1% during 2020/21, but recovered in 2022 and is now 4% higher than in 2019. Most of the growth has been in financial and professional services, whereas employment in local government administration and private sector back-office functions have fallen. According to forecasts from Oxford Economics, office-based employment in Milton Keynes should increase by a further 3,000 jobs (4%) over the next five years to 2028.


In keeping with the positive outlook for office-based jobs, the first half of this year saw an increase in occupiers' requirements for office space in Milton Keynes. Total requirements grew by 25% between December 2022 and June 2023 to 383,000 sq ft, their highest level since the end of 2019. Most of the increase was in the biggest size category - >50,000 sq ft - where there are currently two large office requirements. There was an increase in requirements for 10-20,000 sq ft between December 2022 and June 2023, although that was offset by a decline in the 20-30,000 sq ft category.
Milton Keynes has a strong base of financial and business service occupiers e.g., Deloitte, Santander, Shoosmiths, Volkswagen Finance and the analysis of latest requirements for June 2023 suggest they continue to be drawn to the city. There are also several requirements from private healthcare companies looking for offices/clinics in the city and from serviced office providers catering for start-ups and businesses who have decided they no longer need a dedicated office. The IT sector is currently relatively quiet, reflecting a wave of cost cutting in the sector, but office demand from IT occupiers is likely to recover in the medium term as new applications are found for AI and other technology.

Incoming businesses

Another feature of the current set of office requirements is the high percentage involving occupiers who are not currently trading in Milton Keynes and are new to the city - almost two-thirds (64% by floorspace) of requirements in June 2023 were from incoming business. While some existing businesses in Milton Keynes will inevitably cease trading, the likelihood of an influx of new business over the next few years provides another signal that office-based employment in the city is likely to grow.

We think that Milton Keynes' success in attracting new office occupiers reflects a number of factors. First, the city has a relatively skilled workforce with 44% of the working age population having a degree, putting Milton Keynes in 17th position out of the 63 cities analysed by Centre for Cities.


Second, the Arc region is one of the fastest growing economies in the UK and office rents in Milton Keynes are significantly lower than in either Oxford or Cambridge. This makes it an ideal location for financial and business service firms who want to serve clients in the Arc. Prime office rents in Milton Keynes stood at £32 per sq ft in June 2023, compared with £60 and £58 per sq ft in Oxford and Cambridge respectively.

Third, Milton Keynes has good transport links and in the long-term they will improve further once the East-West Rail to Oxford and Cambridge and HS2 are completed. Although HS2 will not stop at Milton Keynes, the completion of the new railway will create spare capacity on the existing West Coast main line and make it possible to run more trains locally and to London.

Finally, looking at Milton Keynes from an employee's perspective, another attraction is that housing is relatively affordable compared with other towns and cities in the Southeast. In 2022, the ratio of median house prices to gross median earnings was 9.1x in Milton Keynes, compared with 9.5x in Bedford and 12-13x in Buckinghamshire, Oxford, and Cambridge.

Outlook for Milton Keynes office rents

We expect prime office rents in Milton Keynes to rise from £32 to £35 per q ft by the end of 2028, an increase of 9%. To some extent, this reflects our view that the impact of hybrid working and down-sizing will be offset by the growth in office-based jobs in the city and the conversion of empty offices. Therefore, we do not expect to see a significant increase in office availability over the next five years and it is possible that availability will fall, if employment grows more quickly than economic forecasts suggest.
The other trend, which is likely to support the growth in prime rents, is occupiers gravitating to better quality offices. In part this is driven by sustainability, as the government raises the Minimum Energy Efficiency Standard (MEES) and as companies look to cut their CO2 emissions and energy bills. In part it is also due to the need of employers to attract and retain staff in an era of low unemployment. Many companies now regard an attractive working environment with good access to amenities such as cafes, gyms, and cycle stores as an important staff benefit, besides remuneration. In addition, trading-up to better quality offices does not necessarily cost more, if occupiers simultaneously cut the amount of space they rent.
Get in touch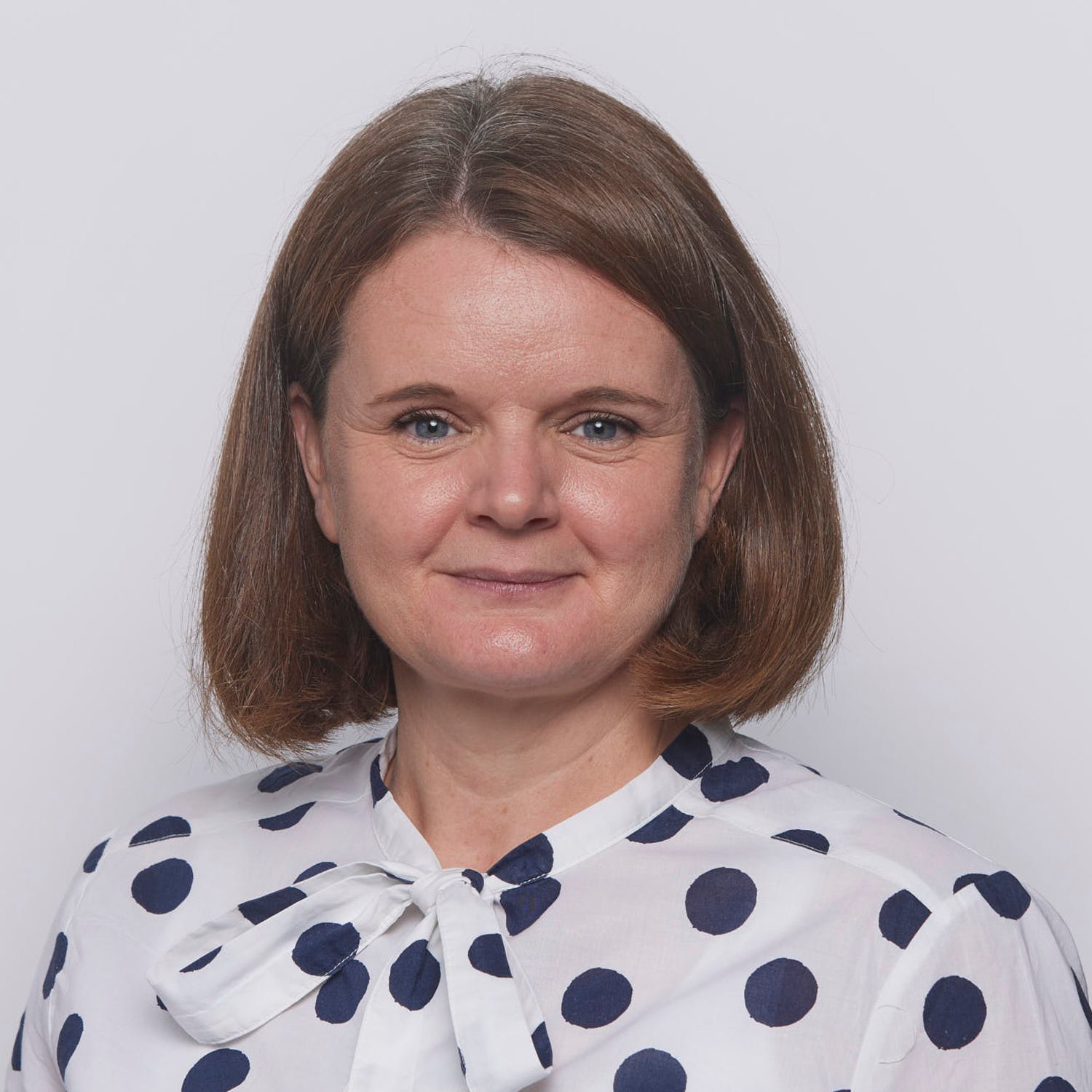 Milton Keynes
Holly Dawson
Partner, Business Space Agency
View Holly Dawson's profile
London
Mark Callendar
Research Partner
View Mark Callendar's profile
Commercial properties in Milton Keynes to rent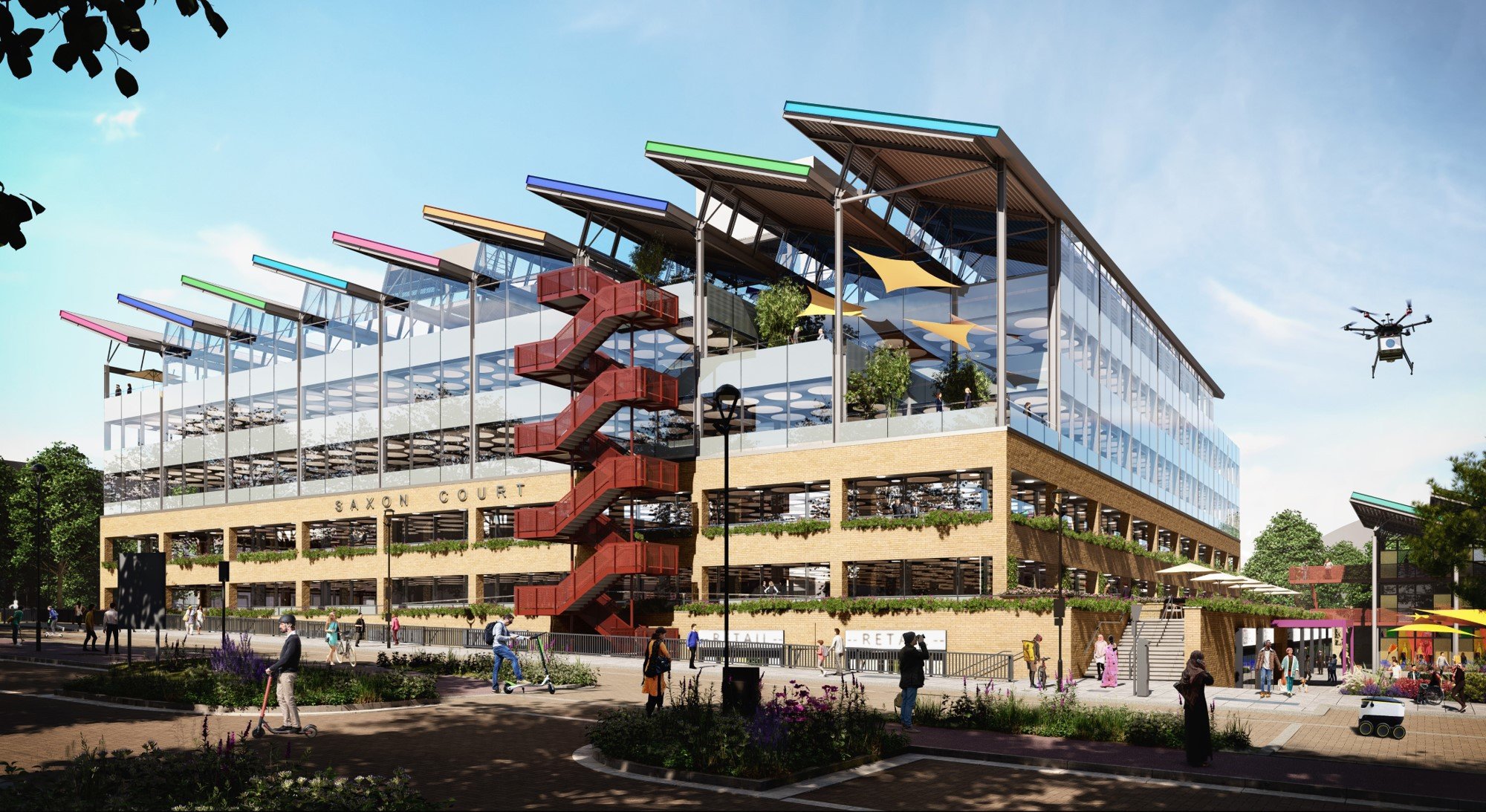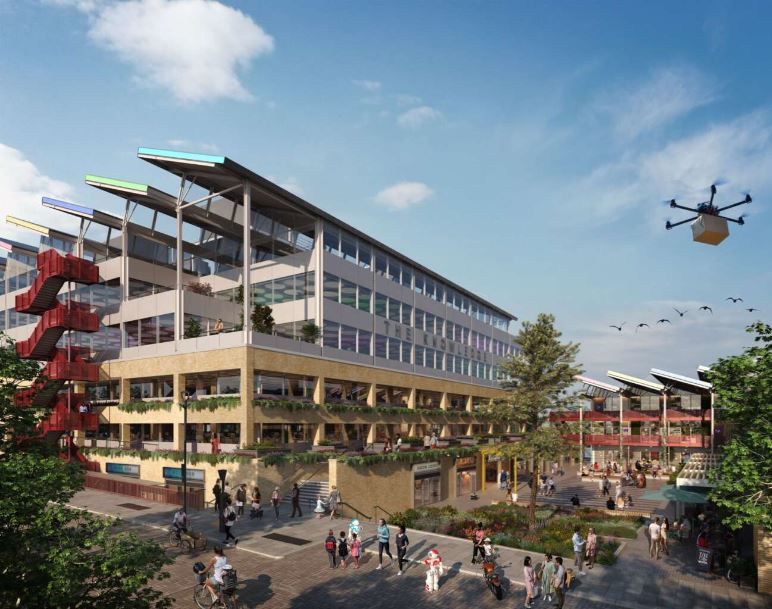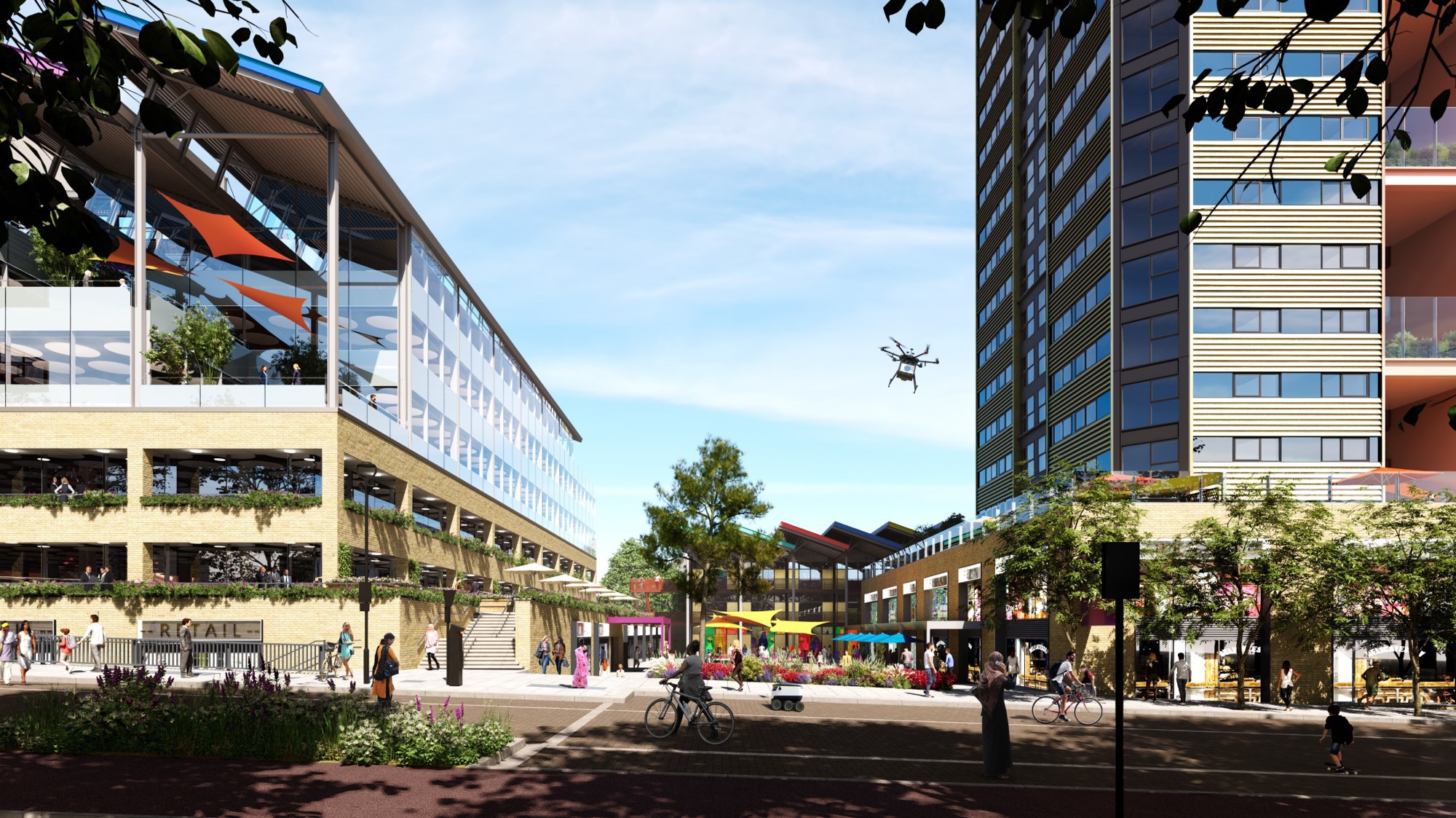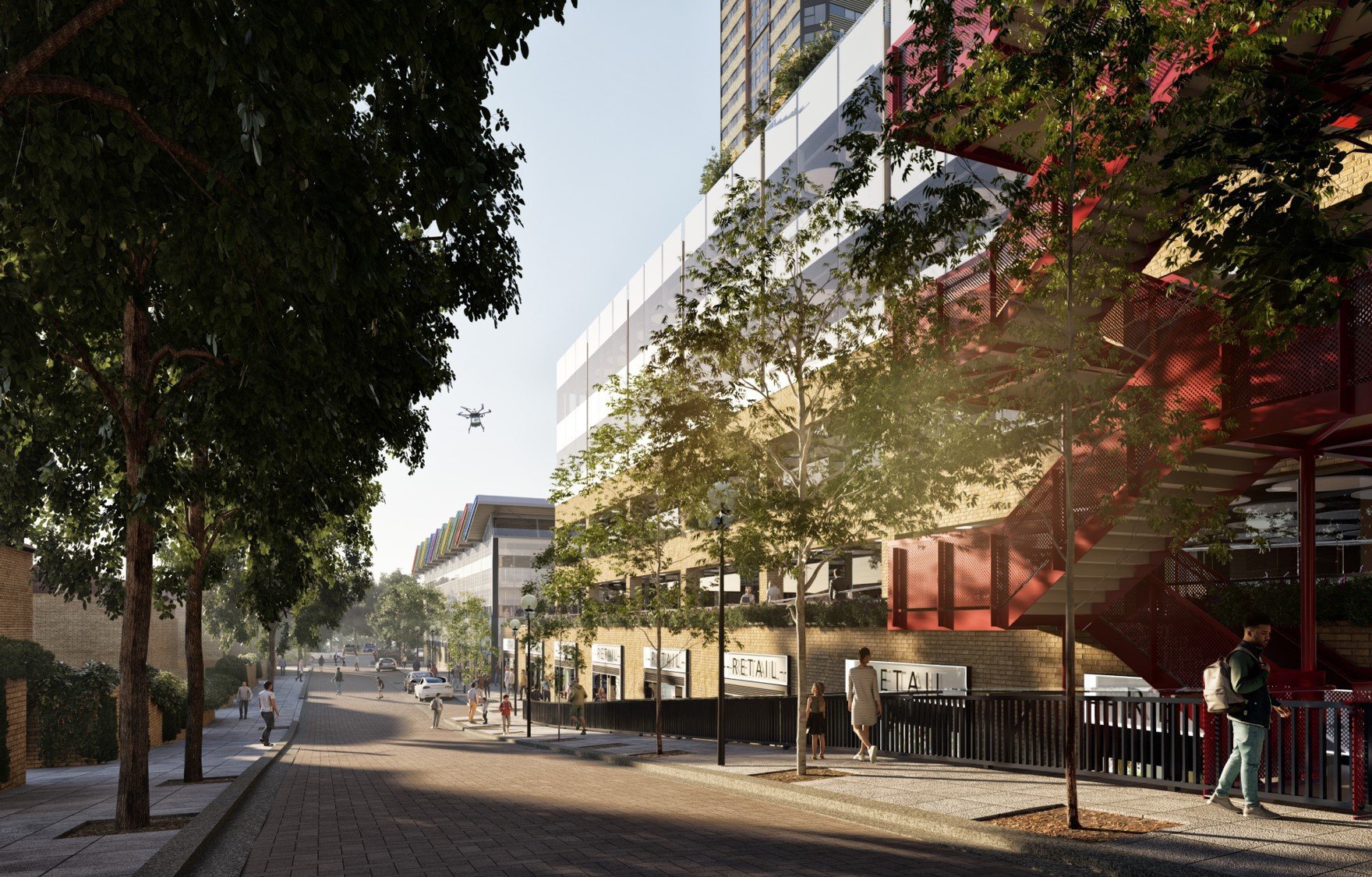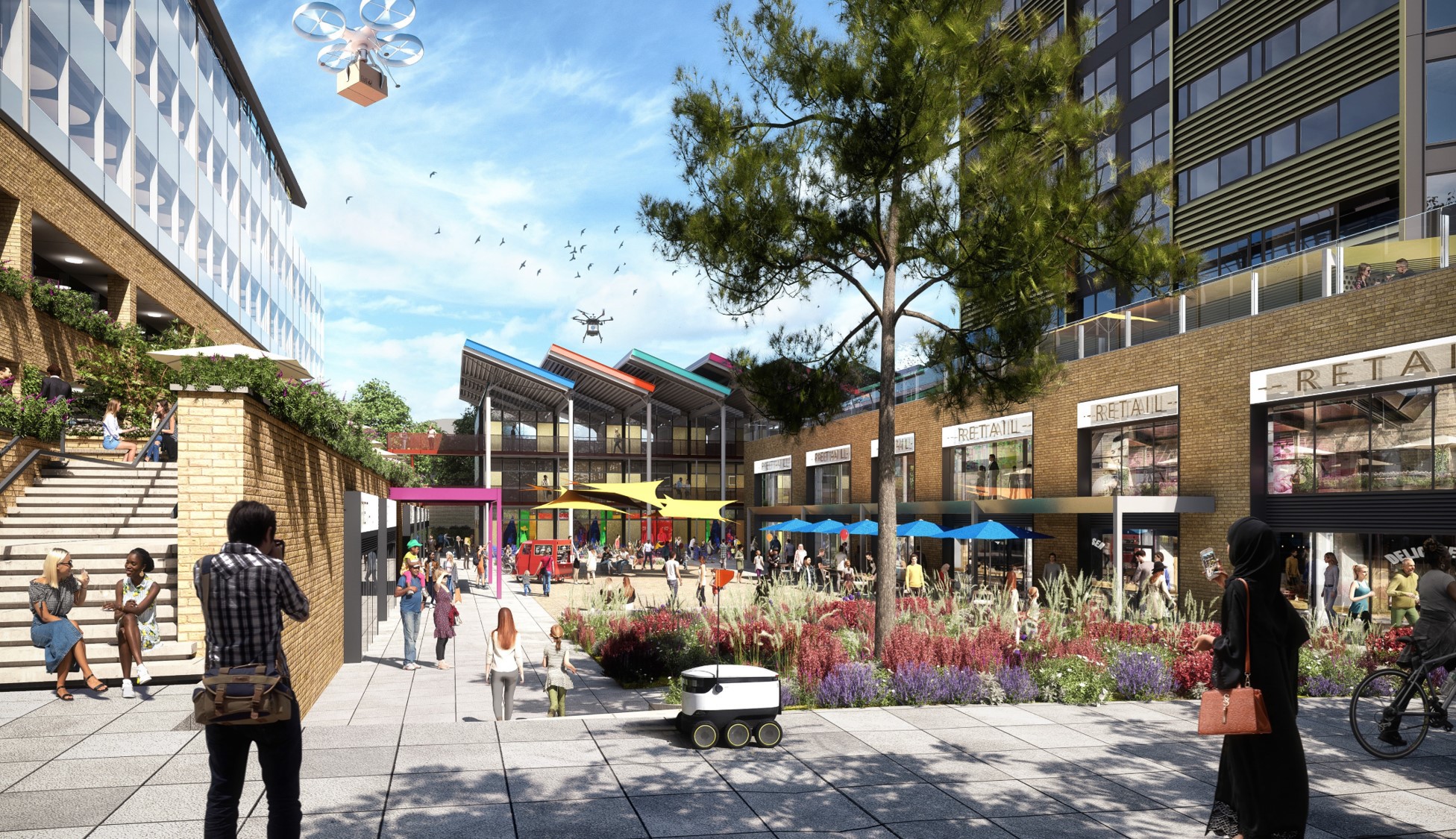 Avebury Boulevard, Milton Keynes, Buckinghamshire, MK9 3HS 31,435 - 185,000 sq ft
Saxon Court, MK Gateway
Avebury Boulevard, Milton Keynes, Buckinghamshire, MK9 3HS
31,435 - 185,000 sq ft
Avebury Boulevard, Milton Keynes, Buckinghamshire, MK9 3HS 31,435 - 185,000 sq ft
Central Milton Keynes, Buckinghamshire, MK9 2JE 16,814 - 47,691 sq ft
Central Milton Keynes, MK9 2AD 34,670 sq ft
Buckinghamshire, MK9 3DR 4,435 - 15,736 sq ft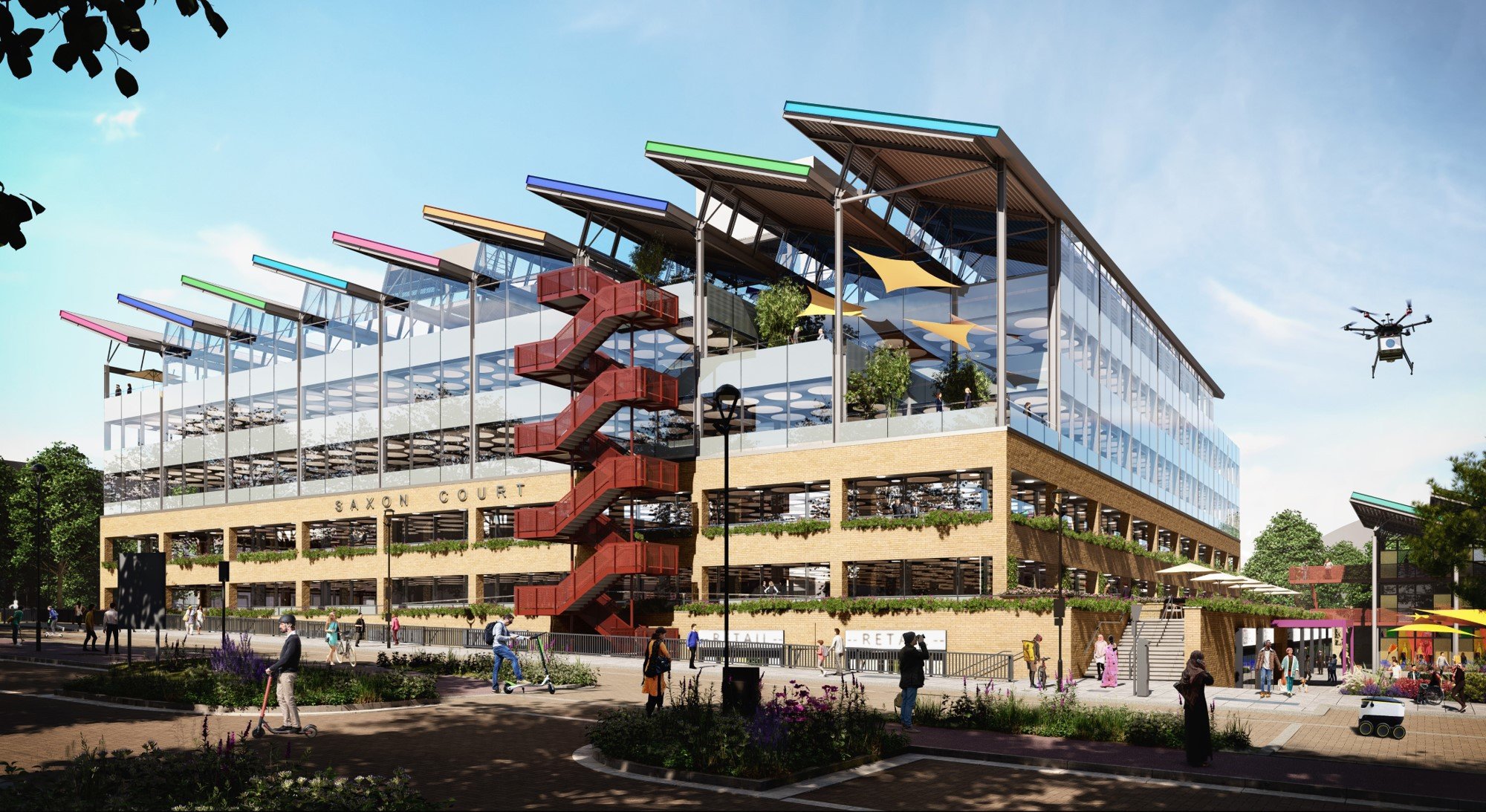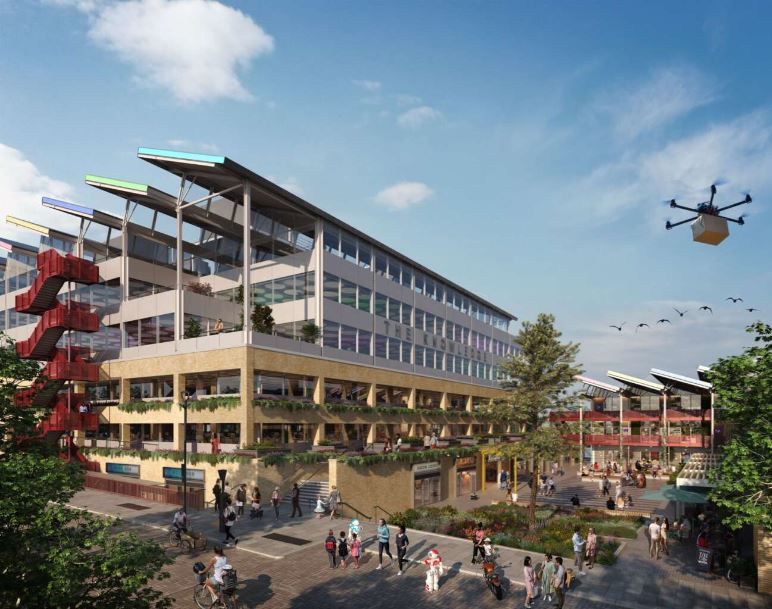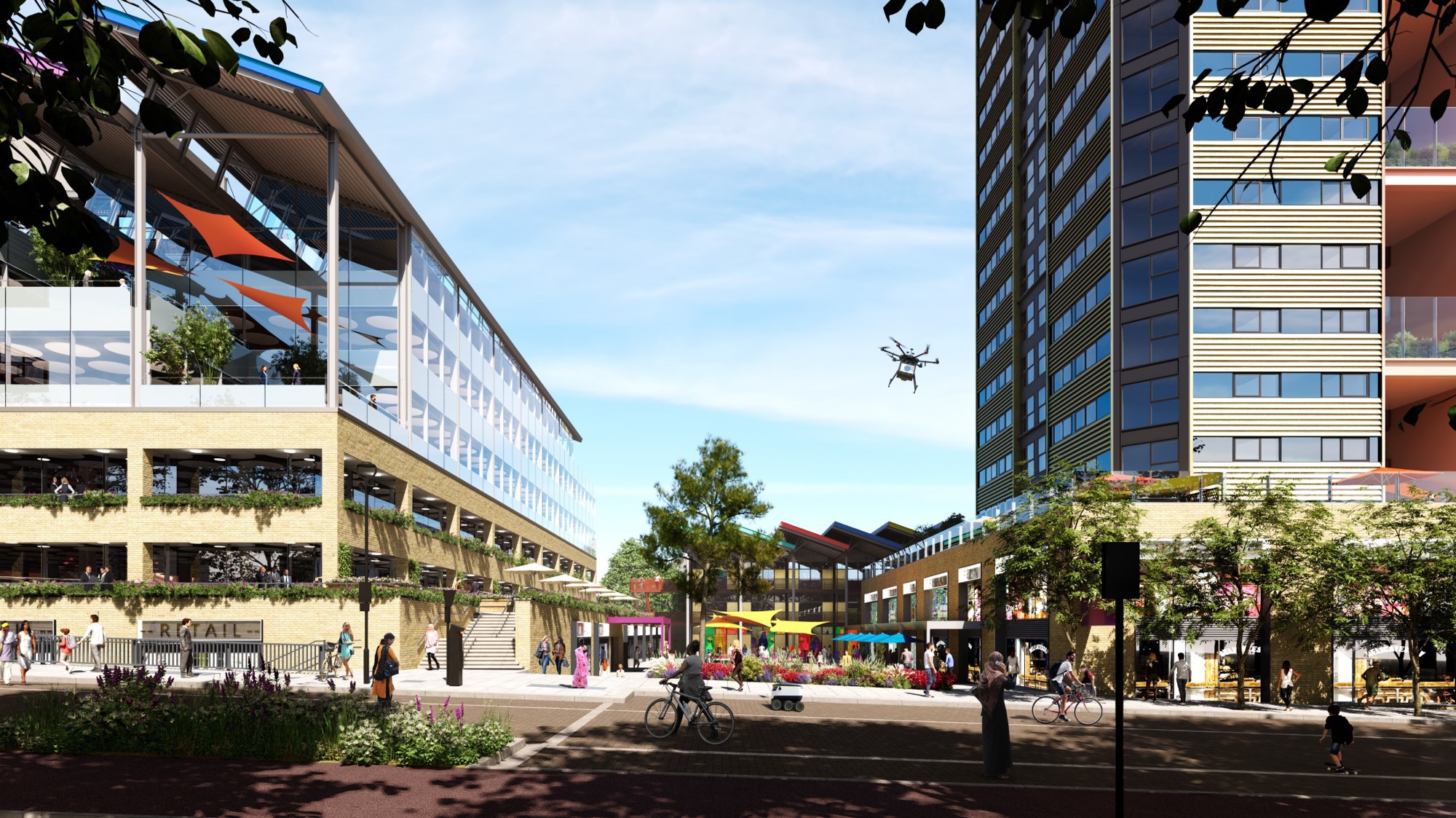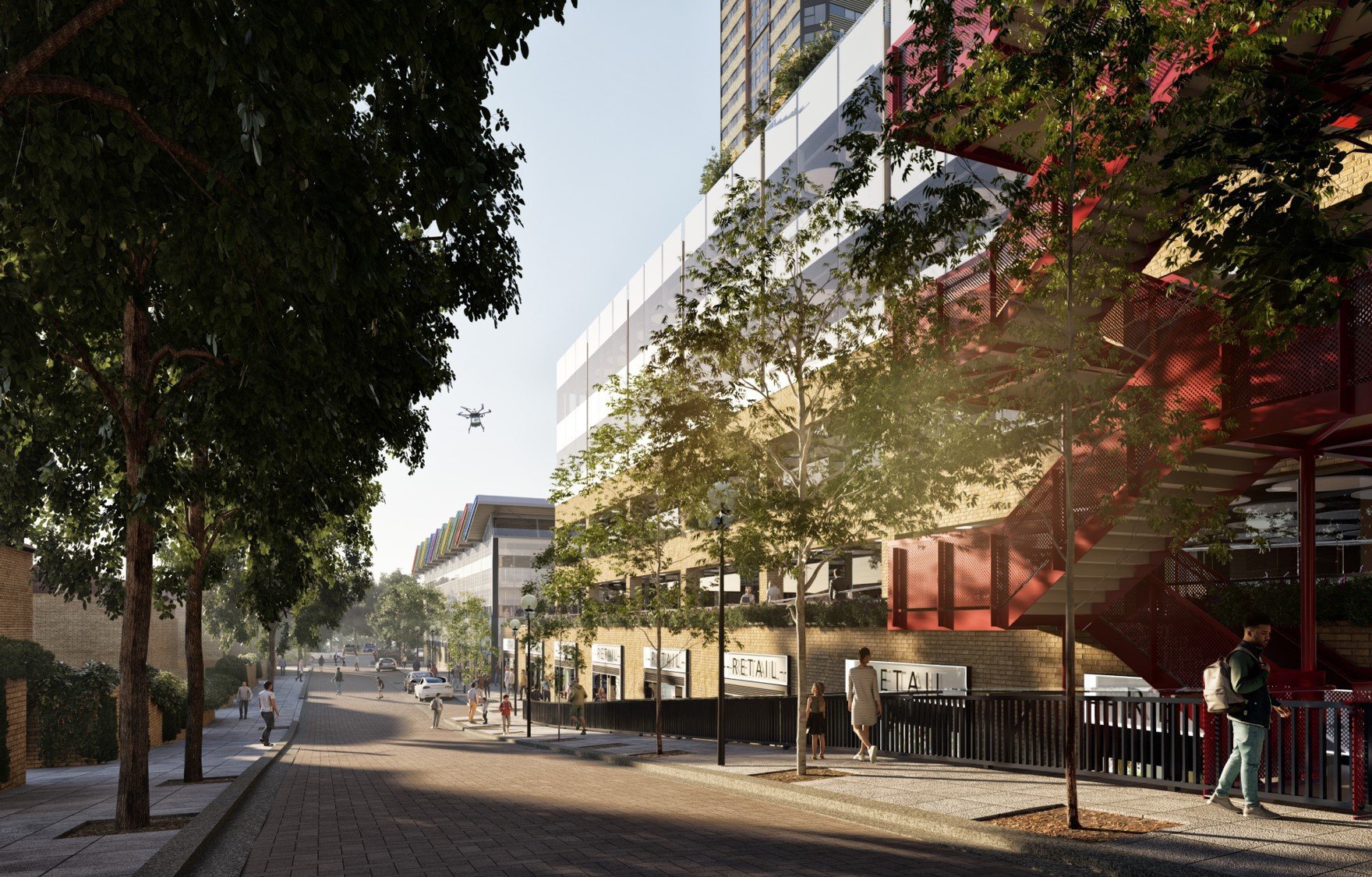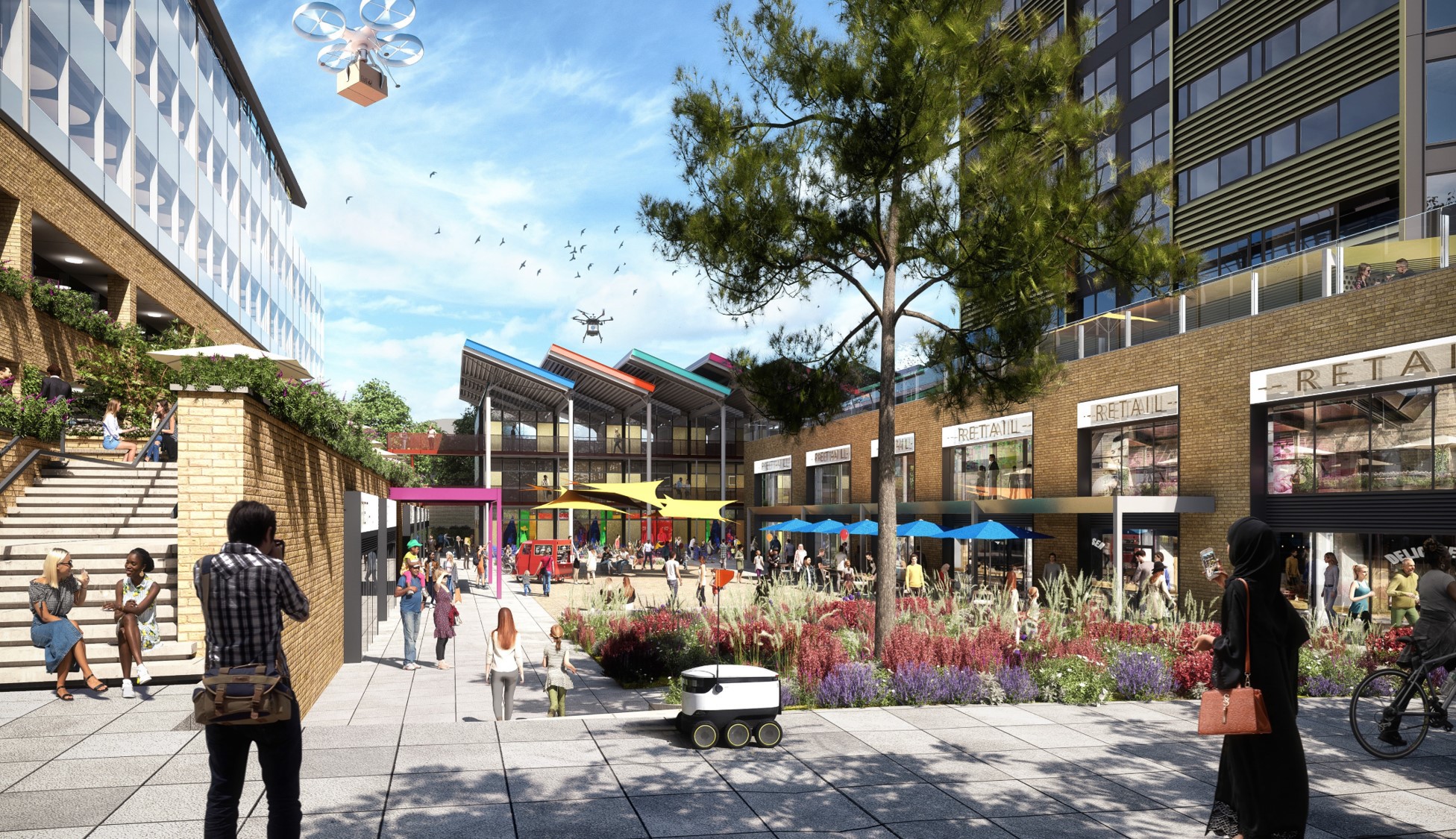 Avebury Boulevard, Milton Keynes, Buckinghamshire, MK9 3HS 31,435 - 185,000 sq ft
Saxon Court, MK Gateway
Avebury Boulevard, Milton Keynes, Buckinghamshire, MK9 3HS
31,435 - 185,000 sq ft
Avebury Boulevard, Milton Keynes, Buckinghamshire, MK9 3HS 31,435 - 185,000 sq ft
Central Milton Keynes, Buckinghamshire, MK9 2JE 16,814 - 47,691 sq ft
Central Milton Keynes, MK9 2AD 34,670 sq ft
Buckinghamshire, MK9 3DR 4,435 - 15,736 sq ft
Stay in the loop
Sign up to receive personalised property alerts, and to hear the latest news, insight and advice from our experts
Keep me informed