Norwich Research Park
Norwich Research Park is a science-focused business community located in Norwich. The Park is home to more than 80 businesses and 12,000 people, including 3,000 scientists, researchers and clinicians.
31 May 2018
2 MINUTE READ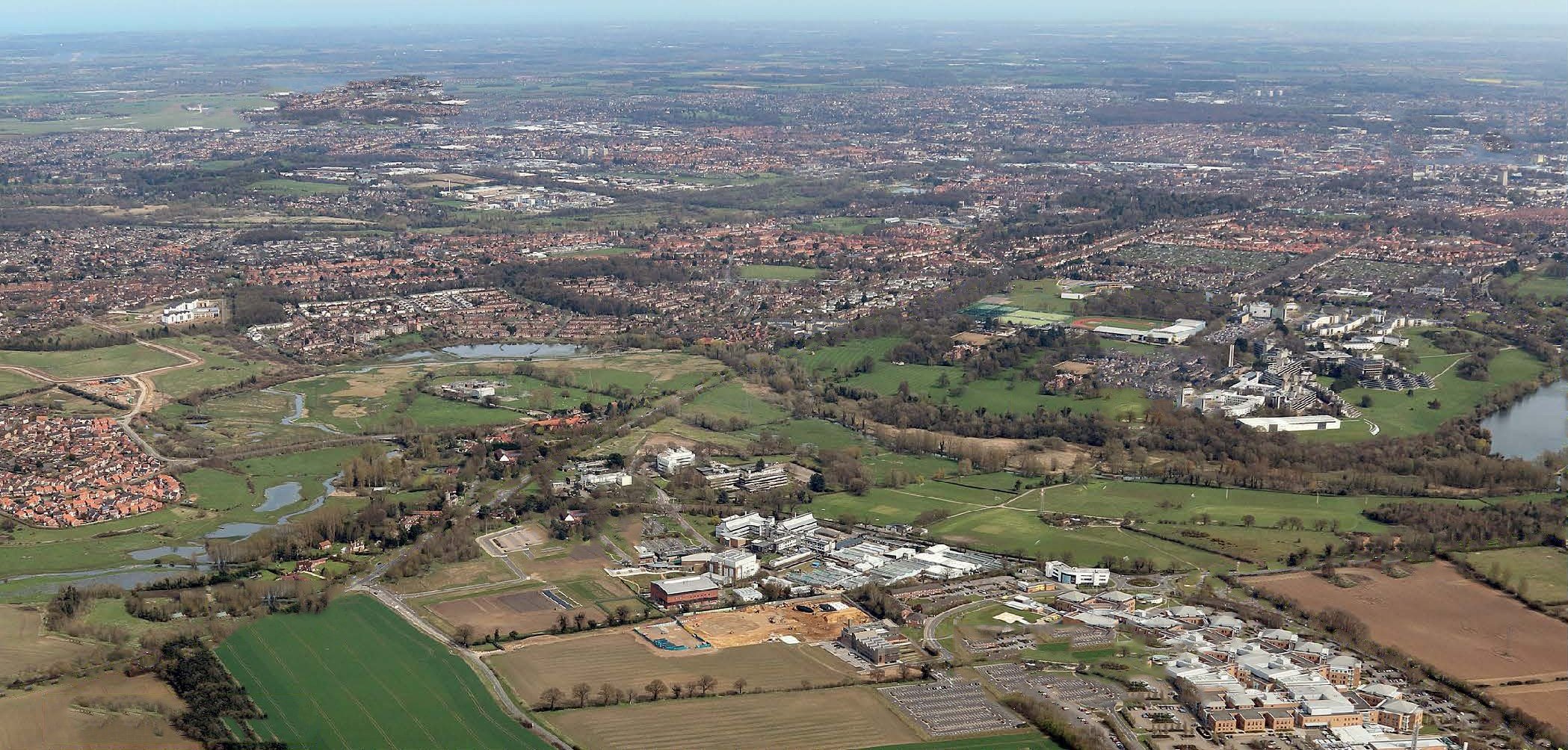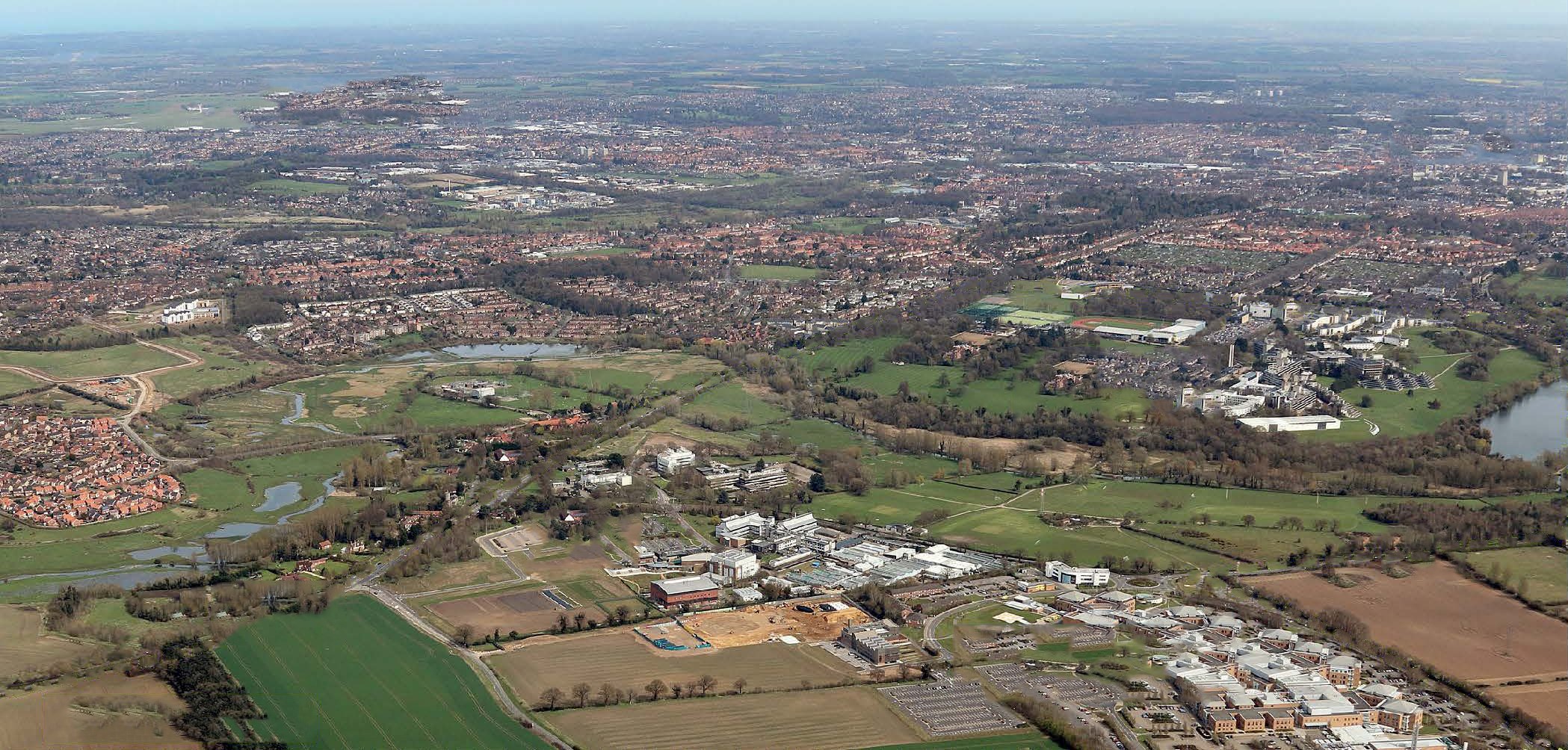 Norwich Research Park (NRP) is a partnership between six parties: The University of East Anglia, the Norfolk and Norwich University Hospital, the John Innes Centre, Quadram Institute Bioscience, the Earlham Institute, and The Sainsbury Laboratory. The aim of the Park is to create jobs and support businesses in the bioscience sector. Researchers working at NRP have access to state-of-the-art facilities and equipment.
What Makes Norwich Research Park Notable?
This innovative research centre is the world leader in plant and microbial sciences, as well as interdisciplinary environmental science. Important work in the food science and health science sectors is conducted in its laboratories.
NRP funded projects explore possible solutions to diseases and environmental issues facing the world today, and the work that takes place at the park leads to groundbreaking discoveries. For example, plant scientists from the John Innes Centre have just completed milestone research on the chemistry of the Madagascar Periwinkle, a plant that could hold the key to revolutionary cancer-fighting drugs.
This is just one of many exciting, potentially world-changing projects underway at the facility.
Facilities at Norwich Research Park
Onsite science facilities at NRP include a shared equipment lab and multiple research facilities. Researchers have the use of onsite bioimaging, proteomics and NMR equipment, as well as clinical trial facilities.
This support for science goes hand-in-hand with the park's support for business. Norwich Research Park provides a supportive, collaborative environment for science businesses, allowing them to focus their energies on developing real-world solutions.
The park's Innovation Centre and Centrum Building are home to a selection of accelerator workspaces, high-spec laboratories, offices and meeting rooms. Startups can also benefit from the mentoring and funding opportunities available.
Employees have access to an on-campus nursery school as well, making life easier for parents and families in the bioscience field.
NRP Development and the Local Economy
Norwich Research Park doesn't just shine on the world stage; it also benefits the local economy. The construction of the park's new Quadram Institute is an excellent example of this.
In 2017, it was reported that construction of the Quadram Institute had generated over £900,000 in value in training and employment for people from the local area. Additionally, more than £2.8 million was spent with Norwich's small businesses, and almost £40,000 was invested in the area's charities and community causes.
The Quadram Institute is a food and health research and endoscopy centre, due to open in mid-2018. The Institute's aim is to find solutions to global challenges in food-related disease and human health.
NRP Development and the Local Economy
Norwich Research Park is home to a rich variety of companies in the fields of education, genomics, electronics, agri biotech, med biotech, professional services and more. These businesses include a number of innovative industry leaders, from ABC Food Law Ltd to DNA research pioneers SequenceAnalysis.co.uk. Tenants at the park also include charities like Big C, a well-respected cancer charity.
Property at Norwich Research Park
Norwich Research Park is a remarkable site with a wealth of development opportunities. Bidwells, a leading provider of R&D property expertise, manages numerous commercial properties on the Norwich Research Park campus. Up to 128 acres of development land is available, with plot sizes to suit a wide variety of occupier needs. Speak to us for more information on becoming part of this prestigious bioscience community.
Get in touch with our team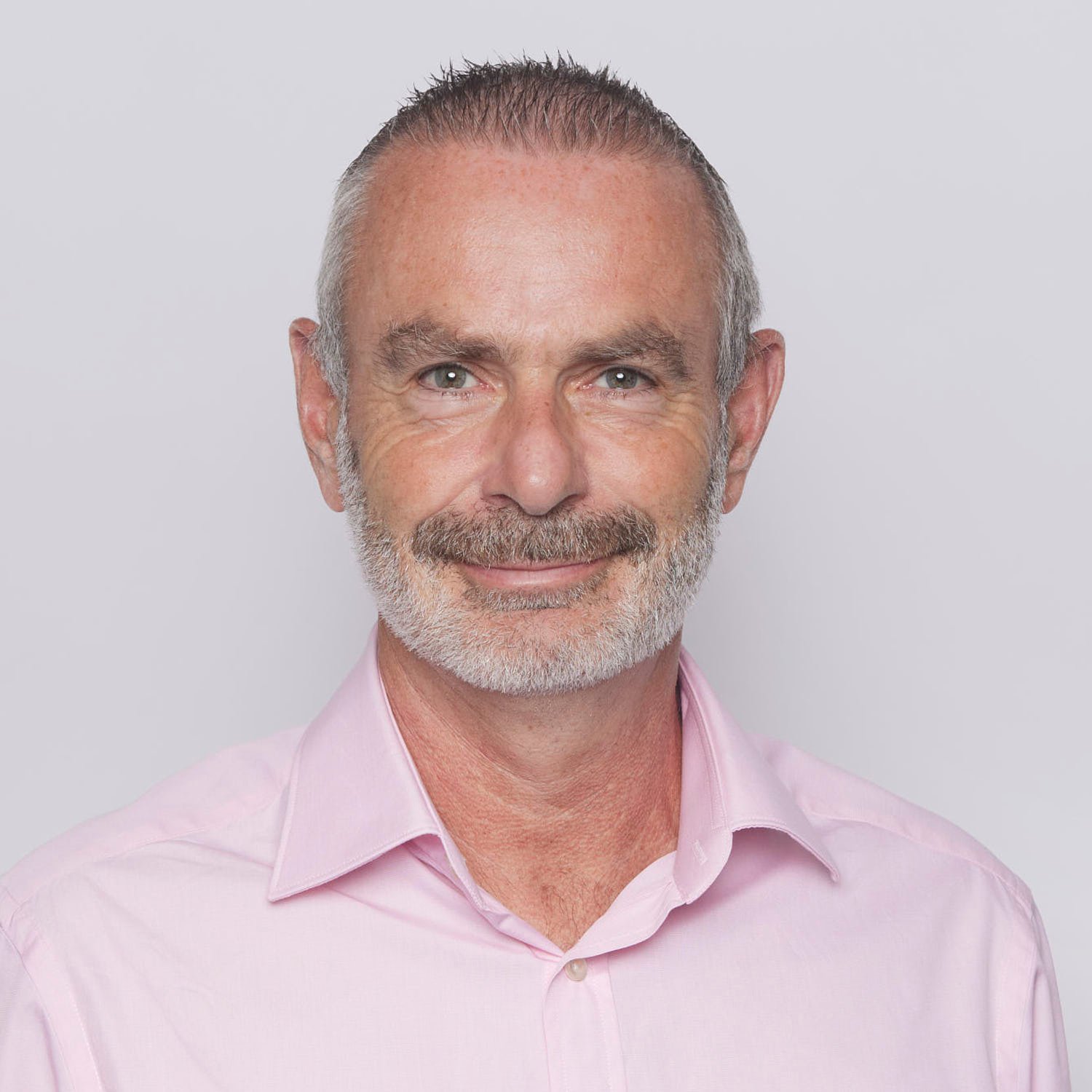 Norwich
Will Jones
Partner, Business Space Agency
View Will Jones's profile