Major new report warns Government of potential £50bn growth loss across the Oxford-Cambridge Arc
A think tank report backed by more than 60 investors, academics, industry chiefs and developers is calling for the government to establish a 'Science and Technology Growth Board' in the Oxford-Cambridge Arc to transform the region into a U.S-style supercluster, warning that failure to do so will result in the UK economy missing out on £50 billion of GVA by 2030.
24 Mar 2022
3 MINUTE READ
To highlight the full scale of public-private collaboration that now exists across the region – dubbed Britain's own Silicon Valley - property consultancy Bidwells and policy firm Blackstock Consulting have published a 160-page report, 'Radical Capital', in which leading universities, investors, industry leaders, trade bodies and research institutes, lay out a blueprint to 'supercharge' innovation in the Arc.
The Arc – which currently accounts for seven percent of England's economic output - is set to grow to £235 billion by 2030 and already supports over two million jobs. The region is home to some of the UK's most innovative life sciences and technology businesses, as well as giants such as Cambridge-based Apple, Microsoft and AstraZeneca, which is featured heavily in the report.
The Radical Capital think tank argues the body will ensure central coordination of activities which affect the area's ambition to become a global supercluster similar to Silicon Valley – a region where economic output is comparable to the whole of Finland's. This new body, which would be steered by appointed Government ministers, would be responsible for coordinating the delivery of all new skills, training and delivery of commercial and laboratory space within the Arc, which covers three million people.
The Arc's importance to key industries, including life sciences as the home to the Oxford-AstraZeneca vaccine, has been viewed as essential to Chancellor Rishi Sunak's vision for Britain to be a world-leading "scientific superpower". Its economy doubled over the last two decades with the emergence of science and tech as a growth accelerator for the region. Bidwells estimates the size of the economy could double again to £235bn by 2030.
But by failing to accommodate the expansion of high value life science and tech in this globally leading cluster, economic growth will fall at least £50 billion short of its full potential, the group warns, with demand for office and laboratory space currently the equivalent to six AstraZeneca HQs, or 300 scale-up businesses.
The region is the birthplace of the Oxford/AstraZeneca Covid-19 vaccine, which helped open up economies around the world after extensive lockdowns, implemented to curb the spread of the coronavirus, were relaxed. It's partly thanks to this that UK GDP now sits just 0.5 percent below pre-pandemic levels.
Nick Pettit, Senior Partner at Bidwells, said:
"The Oxford-Cambridge Arc is the lifeblood of our life sciences industry and the home to world-leading innovation in sectors like advanced manufacturing, AI, robotics, and renewable energy that is internationally renowned.
"Creating a dividing line in access to funding and channelling investment away from global centres of excellence neglects the nation-wide benefits that investment in the Arc and its scientific enterprises can generate. As an entity, the Arc would be brilliantly placed to forge greater and stronger collaborations and partnerships with, across and in other geographic and sectoral areas of expertise in the UK, for the national good''
"A central Arc body with powers to coordinate and deliver supporting infrastructure, investment, housing and space for innovation, can unlock a once-in-a-lifetime opportunity that will benefit future generations to come."
Andrew Teacher, managing director at Blackstock Consulting, said:
"We have brought together captains of industry, academics and peers with a one clear message: Britain's levelling-up agenda depends on us leveraging science and technology. The Arc doesn't need subsidies or bailouts, but it does need central coordination if we want to sweat the assets we have and spread the wealth of knowledge and research nationally.
"Right now, Cambridge and Oxford are bursting at the seams and as a result, growth is going abroad rather than to other UK regions. Our thriving life sciences sector has been in the spotlight on the world stage for two years. Now is the government's opportunity to supercharge this cluster of growth to help support research and development in other places too."
Contributors to Radical Capital
Sir John Bell, Regius Professor of Medicine, University of Oxford
Nathan Bostock, CEO, Santander UK
Dr Andy Williams, Vice President — Cambridge Strategy, AstraZeneca
Andrew Teacher, Founder & Managing Director, Blackstock Consulting
Patrick McMahon, Senior Partner, Bidwells
Dr Barbara Ghinelli, Director, Harwell UKRI-STFC
David Williams, Director, Harwell Campus
Dr Phil Clare, Director of Innovation & Engagement, University of Oxford
Richard Tunnicliffe, Director – East of England, CBI
Prof Bill David, University of Oxford and Harwell, UKRI-STFC
Prof Yvonne Barnett, Deputy Vice-Chancellor, Anglia Ruskin University
Leah Thompson, Enterprise Manager, Enterprising Oxford
Dr Julia Wilson, Associate Director, Wellcome-Sanger Institute
Dr John Baker, Senior Vice President, Abcam
Yvette Lamidey, Co-Founder Central Arc Angels
Edward Lee, Partner & Head of Corporate & Commercial, BlaserMills Law
Miles Kirby, CEO, DeepTech Labs
Mike Anstey, Partner, Cambridge Innovation Capital
Pete Wilder, Head of Property, Oxford Science Enterprises
Jason Mellad, Founder & Managing Director, Start Codon
David Mott, Founder Partner, Oxford Capital
Pete Gladwell, Group Social Impact & Investment Director, Legal & General
Pete Bachmann, Managing Director – Sustainable Infrastructure, Gresham House
Alistair Lomax, Director, AUG
Bev Hindle, Executive Director, Arc Leadership Group
Richard Hepworth, Group Director of Project Management, Urban & Civic
Andrew Taylor, Group Planning Director, Countryside
Prof Lynette Ryals OBE, CEO, MK:U
Prof Karen Holford CBE, Vice-Chancellor, Cranfield University
Hilary Chipping, Chief Executive, SEMLEP
Viren Patel, Director of Development, Open University
Sebastian Johnson, Head of Innovation & Inward Investment, OxLEP
Mark Nicholson, CEO, Vivacity Labs
Bill Kane, President – East Coast & UK Markets, BioMed Realty
Anna Strongman, CEO, Oxford University Developments
Doug Cuff, Vice President of UK Real Estate, IQHQ
Sam Darby, Head of Development, Bruntwood SciTech
Dr Kath Mackay, Director of Life Sciences, Bruntwood SciTech
Artem Korolev, Founder & Managing Director, Mission Street
Harriet Fear MBE, Director, Cambridge&
Dan Thorp, Director of Policy & Programmes, Cambridge Ahead
Dr Jerry Wu, Head of Investment, TusPark UK
Richard Turnill, Senior Bursar, Trinity College Cambridge
Prof Greg Clarke CBE, Chair, Connected Places Catapult
Dr Tim Moonen, Founder & Managing Director, Business of Cities
Andy Martin Consulting, Founder, Andy Martin Consulting
Salah Mussa, Chair, Mercantile Group
Chris Mortensen, Co-Founder & COO, Modulous
Martin Garrett, Managing Director, Cambridge Cleantech
Dr Andy Gilchrist, Director, Oxford TESA
Stuart Cole, Head of Sustainability, Living Oxford
Rich Stockdale, Managing Director, Oxygen Conservation
Annette Jezierska, Founder & CEO, The Future Fox
Prof Mark Tewdwr-Jones, Bartlett School of Planning, UCL
Alex Robinson, Director of Development, Grosvenor
Hugo Llewelyn, Managing Director, Newcore Capital Management
Richard Jackson, CEO, Present Made
Jo Cowen, CEO, Jo Cowen Architects
Olaide Oboh, Director, Socius
Clark Dean, Executive Managing Director, Transwestern
Get in touch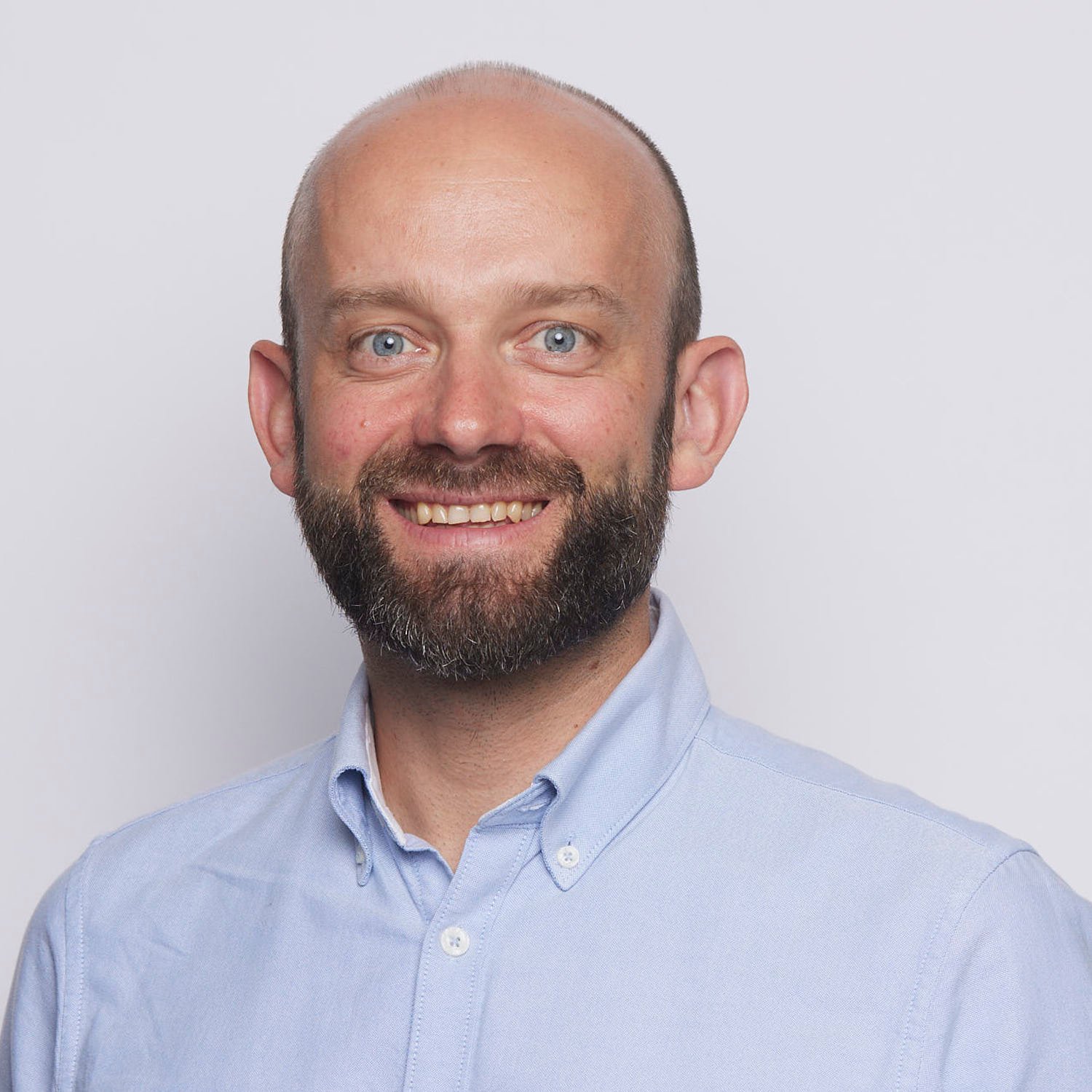 Cambridge, Bidwell House
Ben Lee
PR & Content Manager
View Ben Lee's profile
Stay in the loop
Sign up to receive personalised property alerts, and to hear the latest news, insight and advice from our experts
Keep me informed