Business park success highlights strength of Oxfordshire industrial market
Grange Court Business Park - an extension to Abingdon Science Park - has reached completion with 85% of units under offer or pre-sold and local businesses beginning to take occupation.
10 Apr 2018
2 MINUTE READ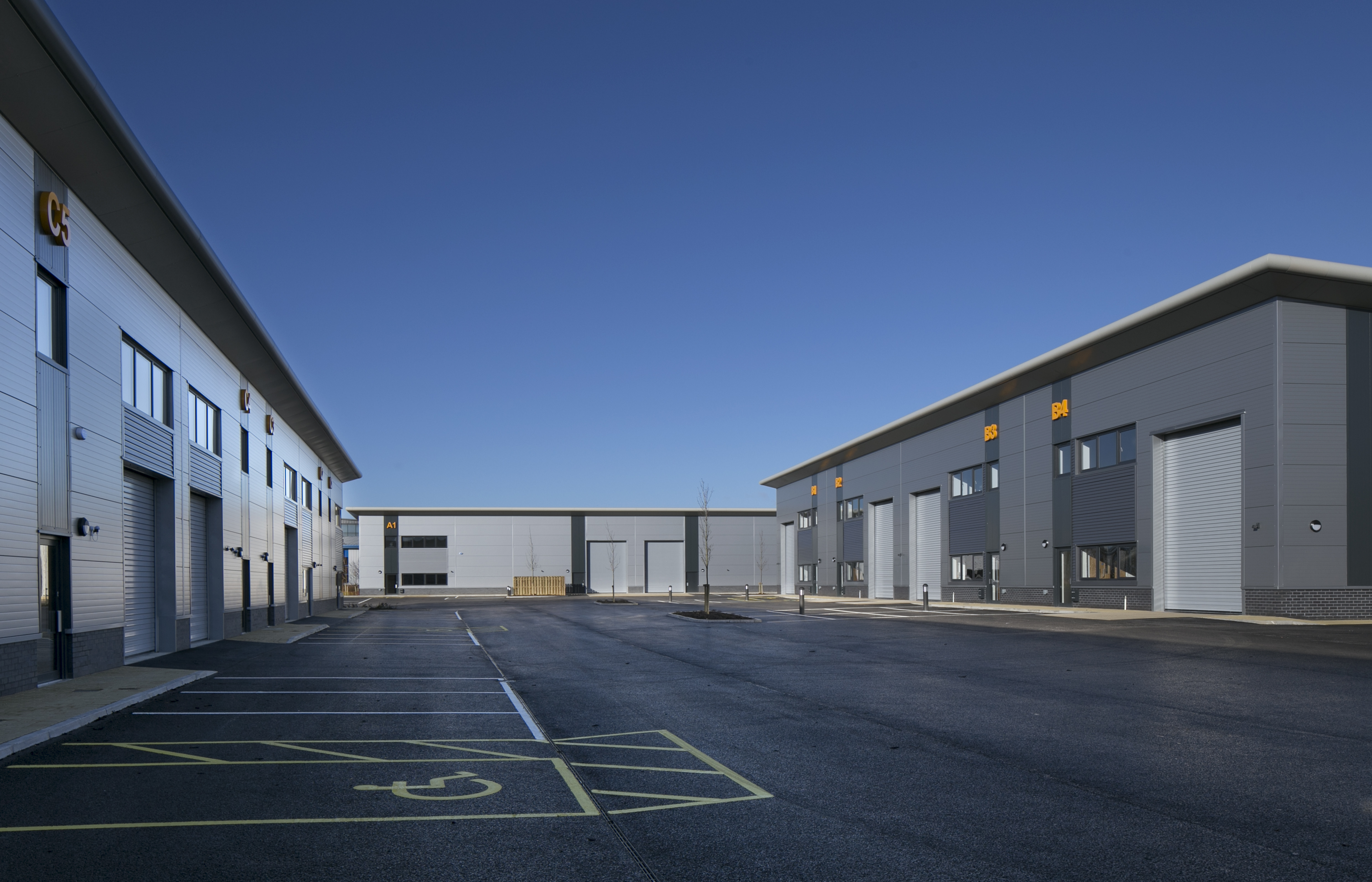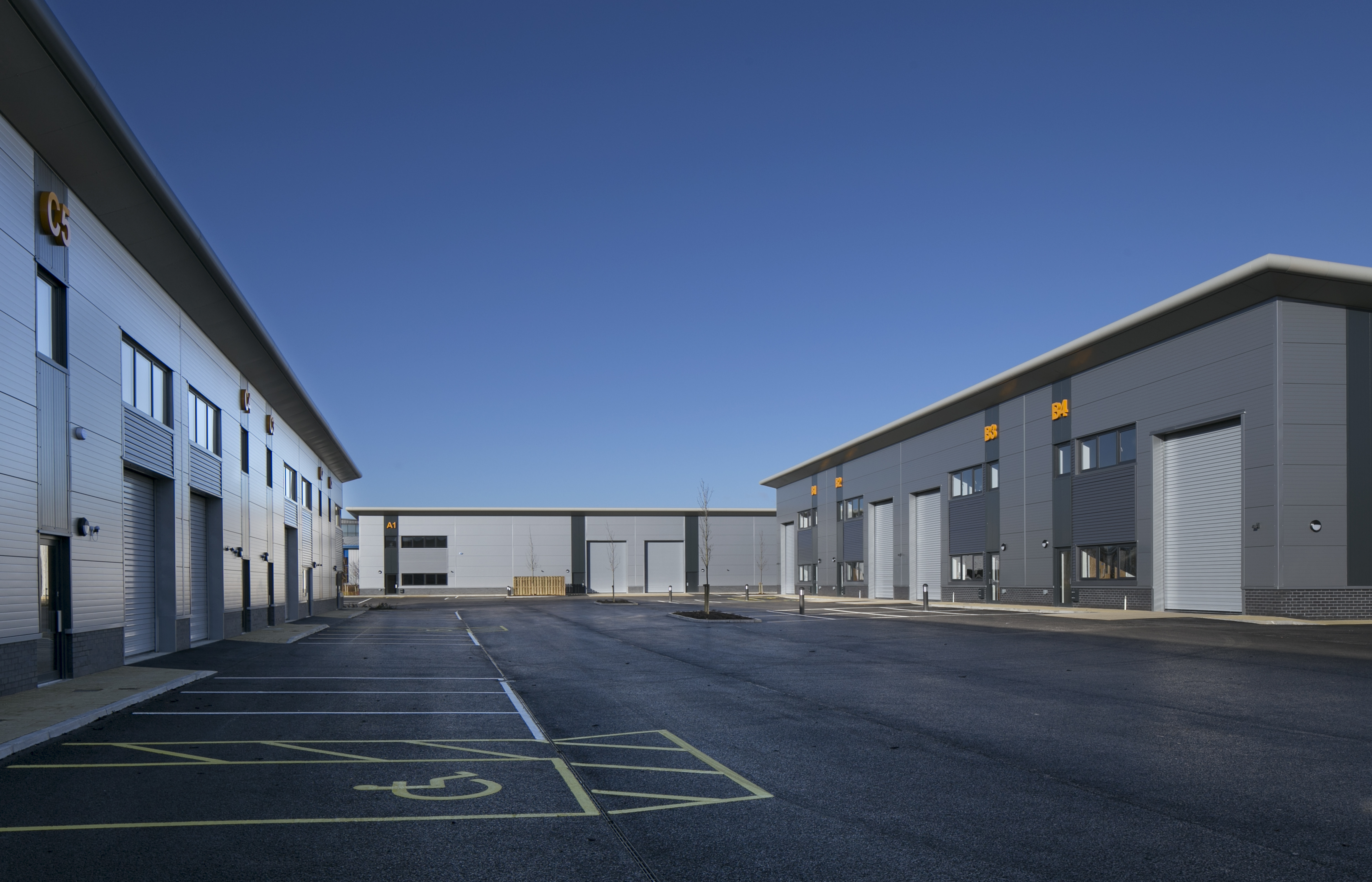 Industrial property take-up in 2017 for Oxfordshire was 427,100 sq ft, the highest annual figure since 2013, as reported by leading property consultancy Bidwells earlier this year.
Eleven of Grange Court Business Park's 13 units are under offer or pre-sold following completion, further evidence of the Oxfordshire industrial market's continuing strength in 2018.
The Park's brand-new business units vary in size from 1,500 to 5,500 sq f. The units have been acquired by a range of businesses taking advantage of their flexible nature.
Robert Beatson, Associate, Business Space Agency for Bidwells, agents for the scheme, said:


"With a provision of both warehouse and high-quality office space, occupiers have a blank canvas to fit-out the unit to a specification which exactly meets their own specific needs.

We expected a broad range of businesses to be interested in Grange Court Business Park and we now have a really interesting mix of occupiers, including one of the world's leading hand carpentry training companies. We also have to IT and tech-related businesses and one of the region's leading suppliers of coffee making equipment.

There is a real shortage of stock available at the moment, especially new builds, as many growing businesses in the area know, and this scheme has met some of this demand and attracted new businesses to Abingdon."
There are two units left available at Grange Court Business Park, one smaller 2,000 sq ft unit and one larger 5,500 sq ft unit. Both units are available to buy or lease and ready for immediate occupation, thereafter.
Bidwells is also marketing offices at the front of the business park. Grange Court is a self-contained 19,500 sq ft building, ideal for an HQ building or split up into smaller suite sizes if required. The building is undergoing a refurbishment programme to be completed by summer 2018 and ready for immediate occupation.
With supply of industrial stock across the county continuing to tighten it is expected the market will remain buoyant in 2018 and schemes such as Grange Court Business Park will continue to be welcomed by Oxfordshire's businesses looking to grow and develop.
Get in touch with our team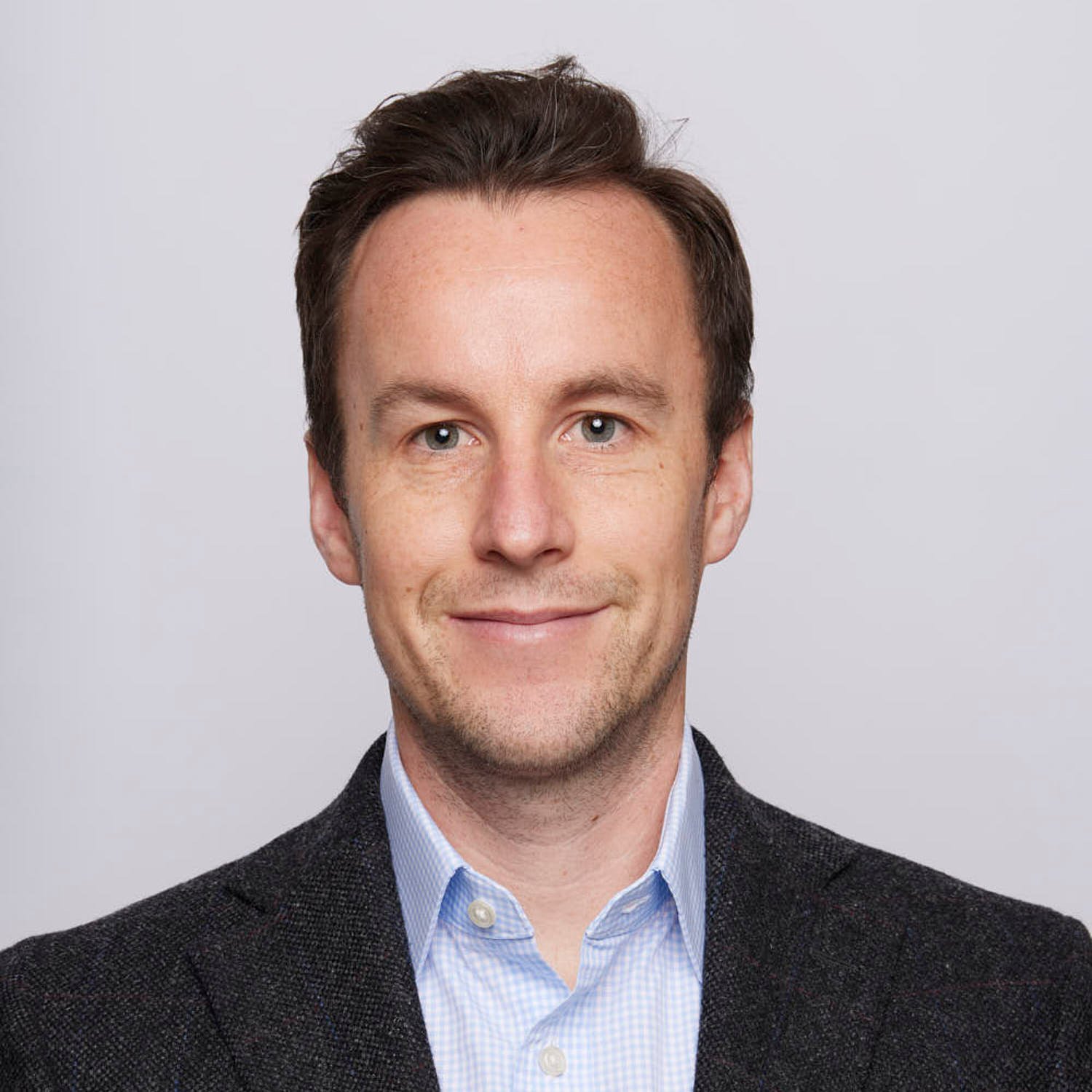 Oxford
Rob Beatson
Partner, Business Space Agency
View Rob Beatson's profile