Blue economy development site deal landed in Montrose for Crown Estate Scotland
A 123-acre commercial development site near Montrose, Angus. has been bought by Crown Estate Scotland from ISLA Developments at a cost of £3.7m, with Bidwells' advice.
29 Jun 2020
2 MINUTE READ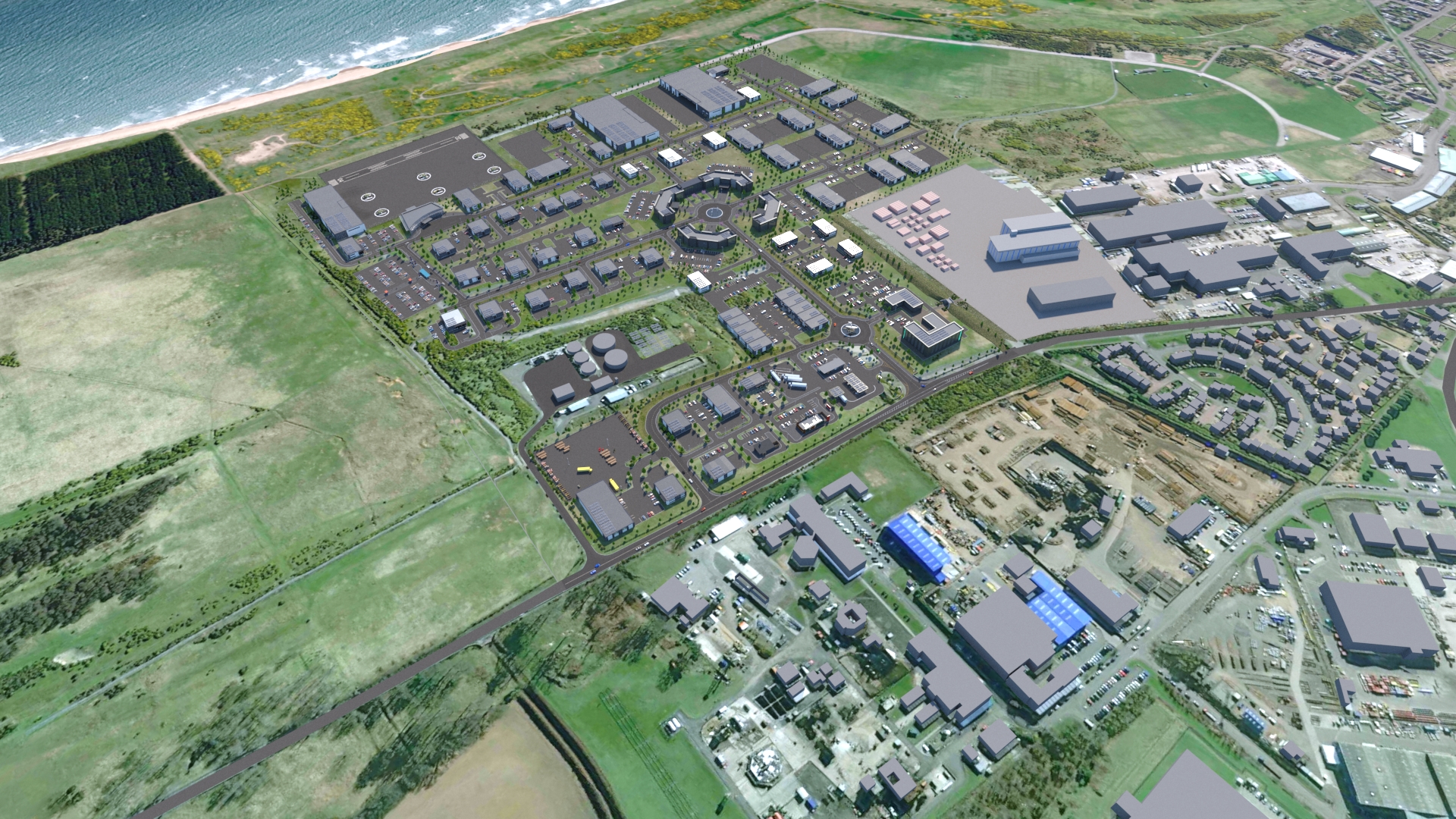 As managers of Scotland's seabed, and just under half the foreshore, Crown Estate Scotland already works closely with coastal communities around the country to drive sustainable development.
This deal forms part of the organisation's long-term plans to invest in renewable energy and the expansion of the blue economy to deliver wider value for Scotland.
ISLA Developments bought the 'Zero Four' site in 2018. It has planning permission for a mixed-use business park, with outline proposals including industrial units, offices, food retail / services, a heli-drone port and hotel, leisure & conference facilities.
Bidwells manages Crown Estate Scotland's coastal assets and foreshore in Scotland and have a detailed knowledge of the marine economy linked to the Zero Four project.
The site is considered to have strong potential for supporting the development of key sectors such as offshore renewables, as well as retail and hospitality, bringing major benefits to the area around Montrose and helping to kick start the economic recovery in the region.
Andy Wells, Director of Property for Crown Estate Scotland, said:
"We're very pleased to be able to make this announcement, which we hope can deliver tangible benefits to the local community in the years to come. The site holds a great deal of potential and will allow us to build on the strong partnerships we already have in the marine energy and ports sectors.
"This would be good news at any time but is especially welcome now as we look to kick-start economic recovery following the response to the COVID-19 pandemic, this offers a fantastic chance to bring major investment to Montrose and the wider north east region."
Andrew Wood, Partner in Development and Planning at Bidwells, said:
"We were quickly able to identify the Zero Four site as meeting the strategic investment criteria given our in-depth knowledge of Crown Estates Scotland's corporate plan. We were delighted to then negotiate and complete the purchase on their behalf for this regionally important development area."
Historically, the site was the first operational RAF training airfield in the UK, with the Zero Four name emanating from the original runway call sign 04 22.
Crown Estate Scotland will now work with public and private sector partners to develop detailed plans.
Get in touch
Perth
Andrew Wood
Partner
View Andrew Wood's profile