Bidwells' Cows about Cambridge sculpture revealed at launch event.
Bidwells' sponsored Cows about Cambridge sculpture – 'Wandering Lions' was unveiled last week at a ceremony in the Ping Pong room at the Grafton Centre.
30 Jun 2021
3 MINUTE READ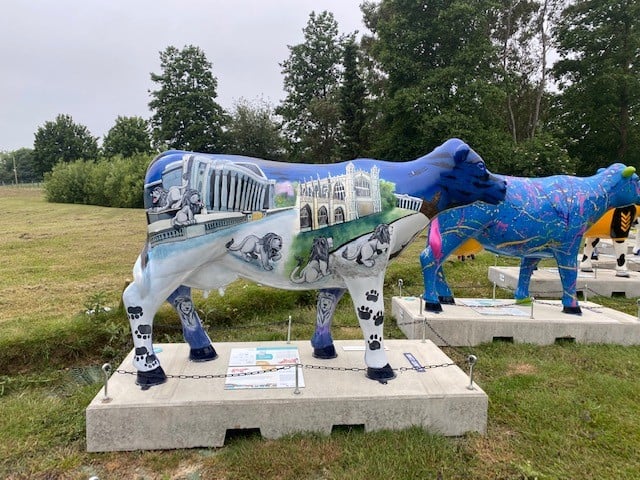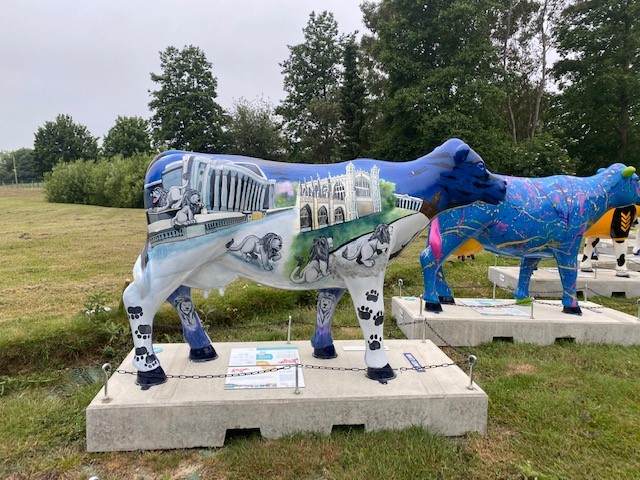 Bidwells' sponsored Cows about Cambridge sculpture – 'Wandering Lions' was unveiled last week at a ceremony in the Ping Pong room at the Grafton Centre.
40 cows and their creative designs were revealed to cows' sponsors last Wednesday (July 23) ahead of the Cows about Cambridge trail launch on Monday (28 June).
The cow shaped sculptures are inspired by the Red Poll cattle that a regularly seen roaming the city, particularly Midsummer Common and Grantchester Meadows. Spread across Cambridge, roaming areas such as Mill Road, Parker's Piece, St. John's Street and Cambridge North Rail Station – you're sure to spot these amazing bovine sculptures wherever you go.
The artists have been working on their designs since the shortlisting event in September 2019. Bidwells' cow, 'Wandering Lions', nicknamed Moo-riel, was designed by Karis Youngman and shows a pack of lions exploring famous Cambridge city landmarks, with a few of Bidwells' signature triangles woven into the original design. Moo-reil can be found at the Hills Road entrance of the Botanical Gardens.
Richard Pilsworth, Head of Bidwells' Cambridge Office said,
"It is brilliant to be part of something that helps to enhance the local community and make a positive impact in Cambridge. Each artistic should be incredibly proud of their design, they all look spectacular."
Cows about Cambridge is the city's biggest art trail with over 40 Cows and 45 mini-moos hidden around Cambridge. The colourful cattle will showcase the region's artistic talent and raise money for the charity, Break.
The money made through the trail will help Break on their mission to tackle youth homelessness across East Anglia. Cows about Cambridge is the fourth public art trail of its kind raising money for Break. Our Cambridge Cows join the Gorillas, Hares and Dragons spotted across Norwich and Norfolk since 2013.
The Cows about Cambridge trail has been long awaited, as the event was originally due to take place last year. The event will run from Monday 28 June to Saturday 4 September.
Each design aims to spark conversation, exploring environmental issues, science and nature. Several local schools have also taken part in the trail, designing a number of mini moos, who can also be found across the city. Trumpington Park Primary school, 'Starry Starry mini-moo' gifted to the school by Bidwells can be found in The Grafton Centre.
Once the trail closes, Cows about Cambridge are holding an auction for 40 of the sculptures to raise more money for Break. TV celebrity Charles Hanson will be hosting the event on September 23 at The Graduate Hotel, raising money for the charity Break.
Trail maps can be picked up from various locations across the city and also from Bidwells head office and Residential office in Trumpington. Alternatively, download the Cows about Cambridge app where you can collect cows, earn rewards, view progress, vote for your favourite cow and add photos to our gallery.
Get in touch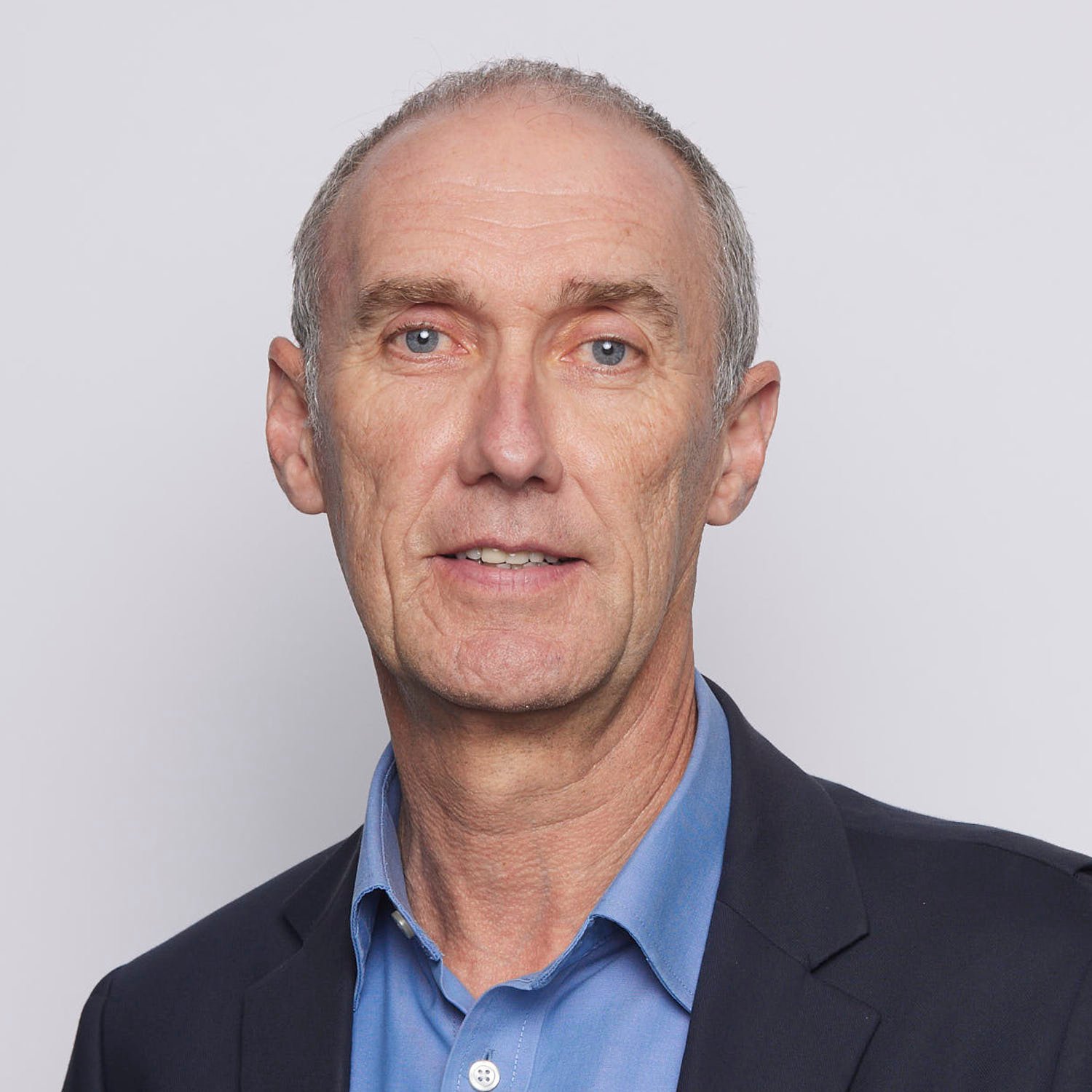 Cambridge, Bidwell House
Richard Pilsworth
Partner, Building Consultancy
View Richard Pilsworth's profile