Award for best new website in property goes to Bidwells
The Property Marketing Awards prize for best new website of 2021 was won by Bidwells last night at a prestigious London ceremony.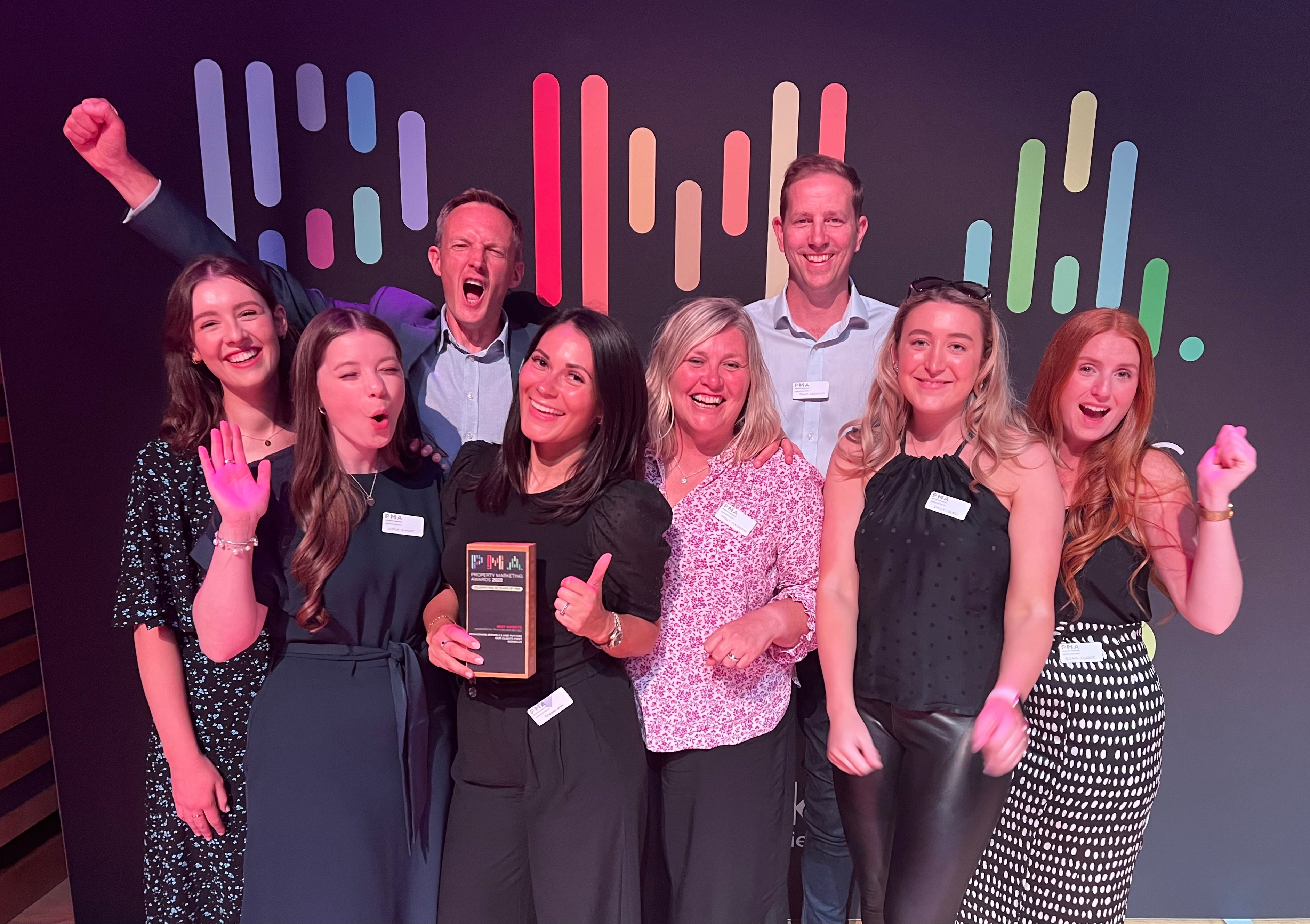 Our marketing team picked up the award at the Regents Place gathering attended by the best property marketing teams from around the UK.
The judges were impressed with the delivery of the project, highlighting that website copywriting is not normally delivered by an inhouse marketing team.
The site was created by delivering a series of internal workshops before coordinating across teams and making the Firm's people and projects more prominent in the content presented by the site.
The project involved 2,000 hours of interviews, 2,163 hours of content writing, 595 new pages and 250,000 words – each one written remotely during the Covid-19 lockdown in early 2021.


Matt Allen, director of marketing and business development, said:
"Our website is the only professional services website in real estate to be written in a single consistent style. All 250,000 new words talk directly to our clients, in a straightforward way, without forgetting that most visitors to our website aren't property people. They don't speak the language of a surveyor.
"What's more, our Partner's passion for their work shines through. The website better reflects our brand values of energy, teamwork and fun.
"Our digital manager, Chelsea Jarvis; marketing manager, Amy Mason and PR and content manager, Ben Lee, not only got the branding and tone just right but knew how to lead the team during the technical delivery and project management of mountains of content."


The long-running awards are organised by the Chartered Surveyors' Company and judged by an independent panel of marketing professionals.
Allen added: "We're so pleased to pick up this award because its judged by some real marketing experts, people who know what works and how hard it can be to deliver projects like these in-house."

Bidwells won the Best Thought Leadership Campaign at the 2019 Property Marketing Awards.