A new home for Cambridge Residential Agency
Bidwells' Residential Sales, Lettings and New Homes teams will soon be moving into a greener, smarter, more agile office in the new year - from 4th January.
04 Dec 2020
2 MINUTE READ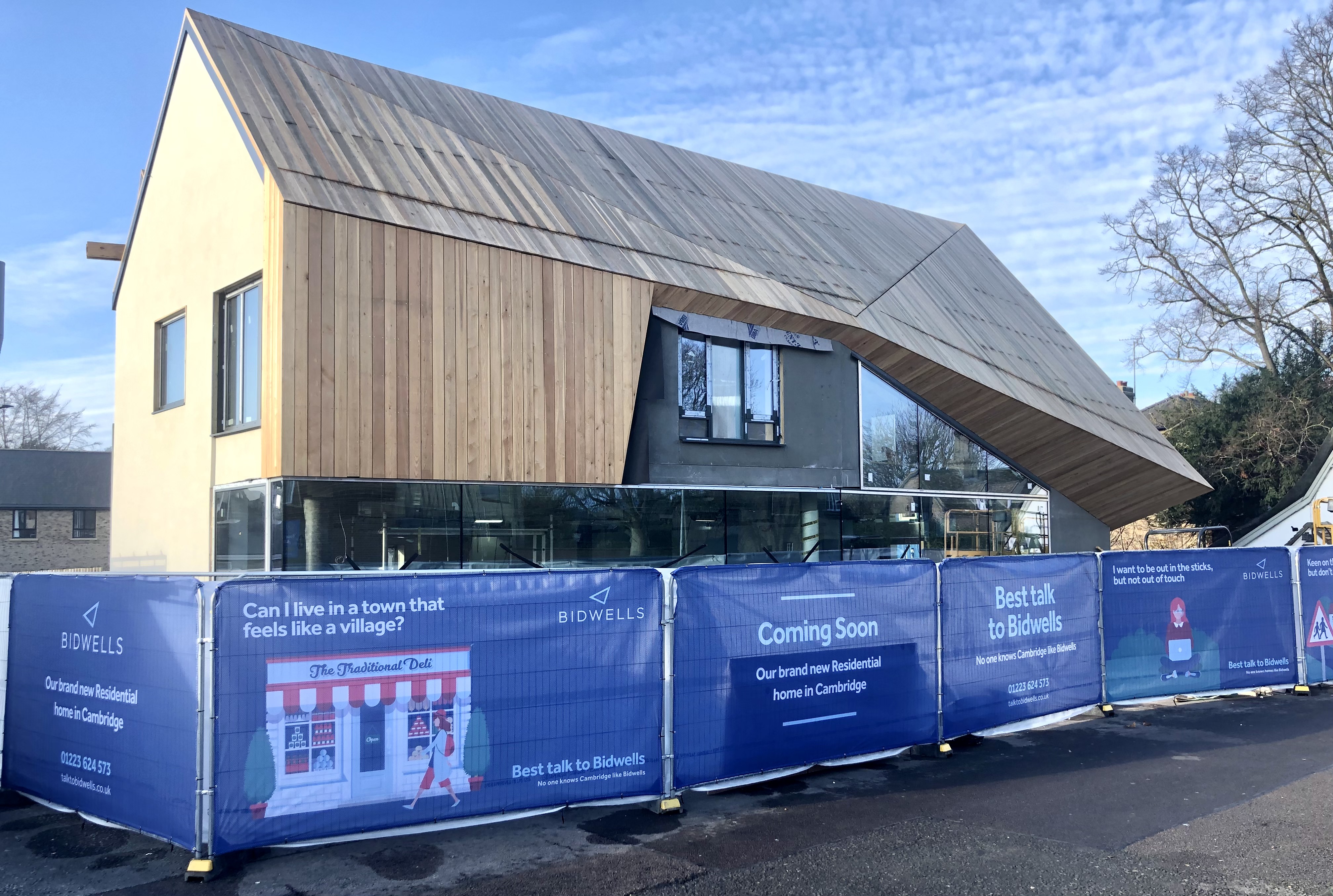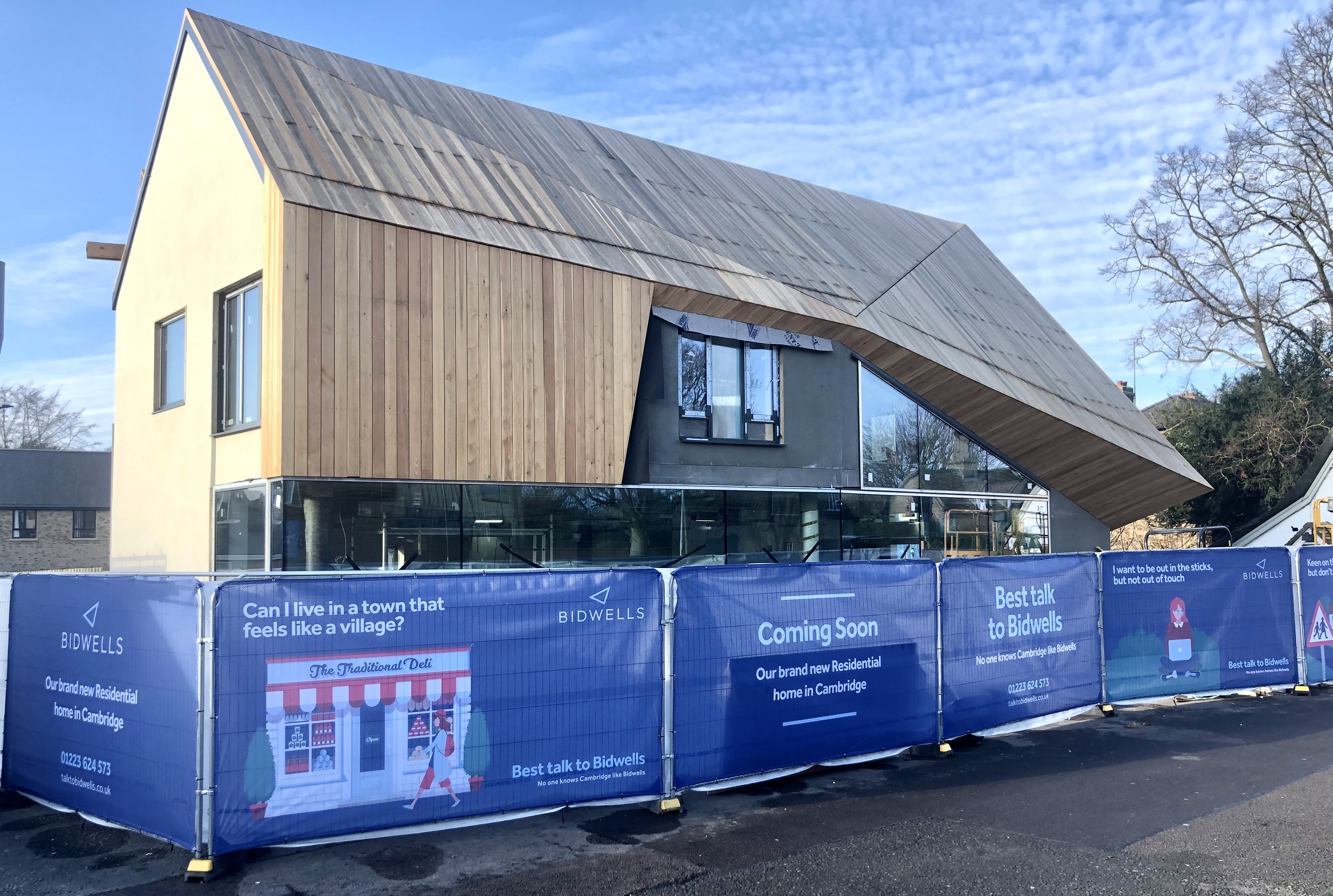 The 5,000 sq ft glass-fronted, pitched-roofed building will integrate the flexibility and functionality of our Headquarters at Bidwell House, with a stylish and welcoming interior design, ensuring visitors receive the same warm welcome and flexible service.
Head of Residential, David Bentley, said:
"Our 'agile working revolution' has been such a success in Bidwell House that we've taken everything we learnt during and after the move and applied it to our home sales and lettings business. Our offices will be open, comfortable, engaging and warm, reinforcing the message that our door is always open.
Buying and selling a home is a hugely important and often stressful experience, so we want people to feel comfortable when they come and see us and not feel rushed. We want it to be the most welcoming visitor experience in Cambridge."
Visitors will arrive through a double height glass-fronted entrance, past a high-tech video wall and digital signage system playing high quality multi-media presentations of homes on offer from Bidwells.
The building's gabled timber roof and exterior has been designed to be sympathetic to the neighbouring thatched roof cottage but with solar panels in the roof and a modern interior environment system, the building will exceed building regulation standards.
David added:
"It is unusual for a commercial building to have a timber finished roof. The building's design takes the best of the traditional Trumpington High Street.

"We're most excited about the welcoming reception layout and stylish interior design, which means visitors will feel part of a modern and inviting space. We're thrilled with the designs and are looking forward to getting into our new home".
Our new office address is: 54 High Street, Trumpington, Cambridge, CB9 9LS
Bidwells' Sales, Lettings and New Homes teams will vacate their existing Stonecross building and move into their new offices over Christmas, ready for the new year ahead.
Our customers' wellbeing is paramount to us. Full COVID measures are in place for when you visit.
Get in touch with our Residential Agency team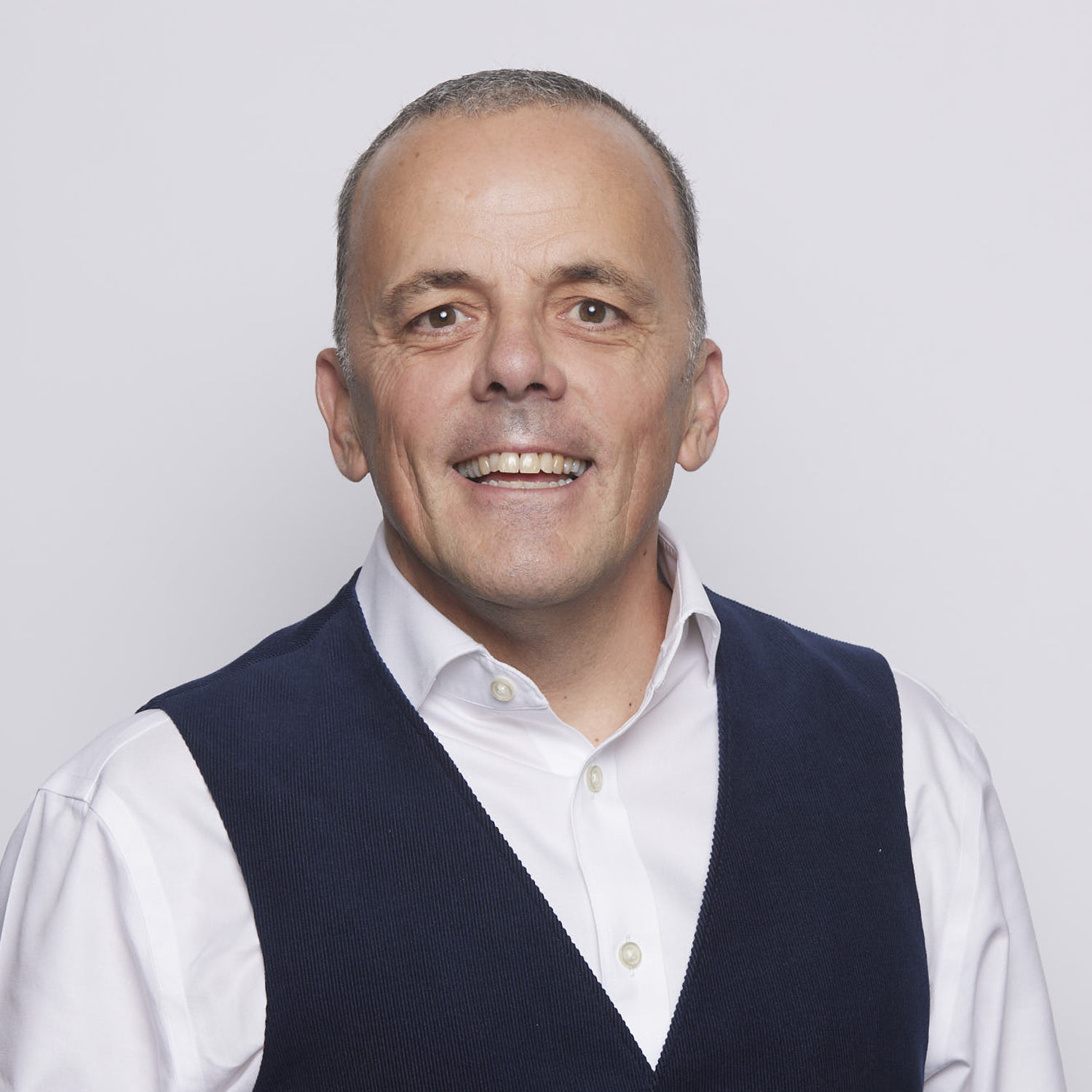 Cambridge, Residential Office
David Bentley
Partner, Head of Residential
View David Bentley's profile