Estate Environmental Strategy
Estate Environmental Strategy
Land and estate owners with a commitment to achieving Net Zero will need a clear strategy to determine environmental targets and deliver suitable interventions across their portfolio.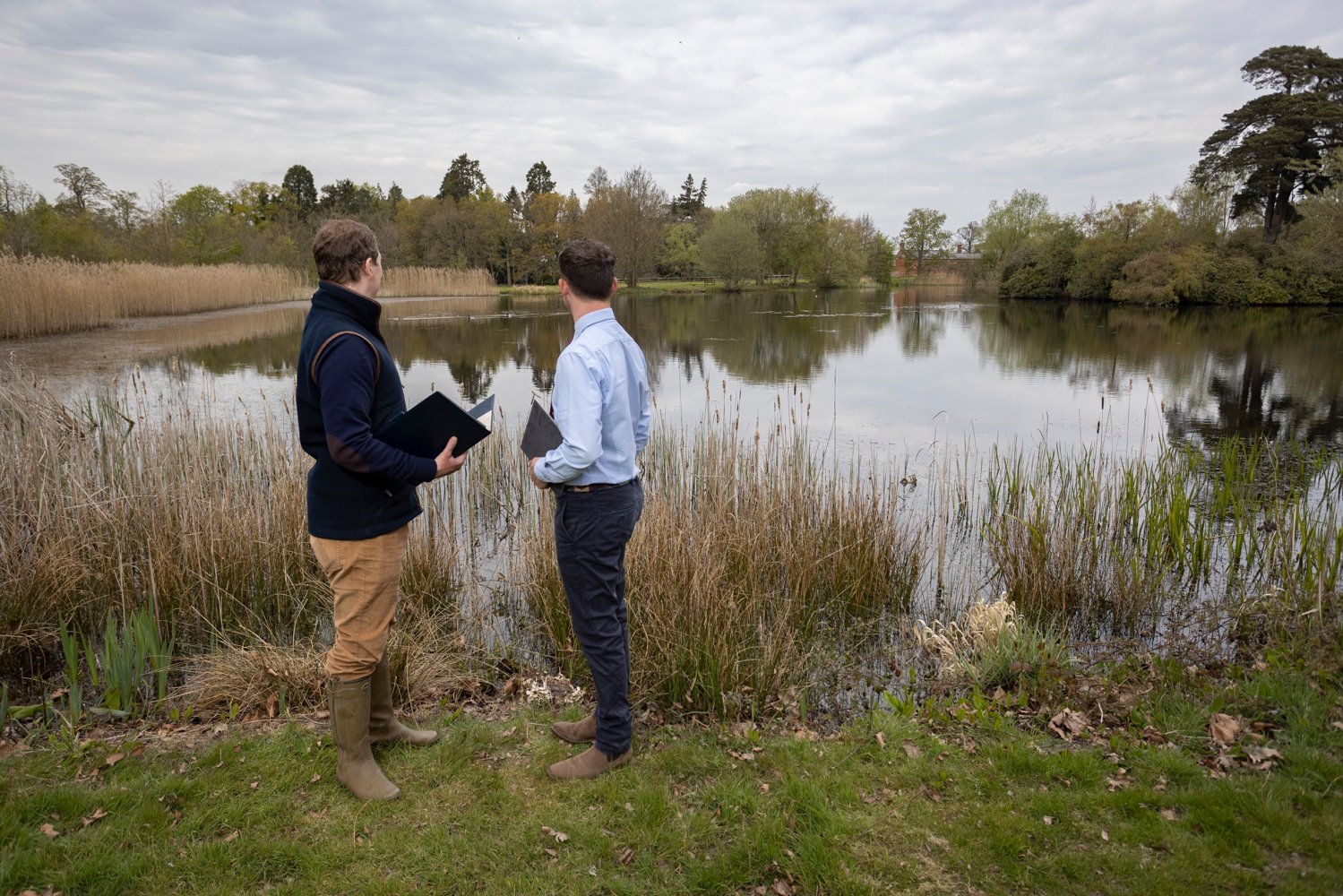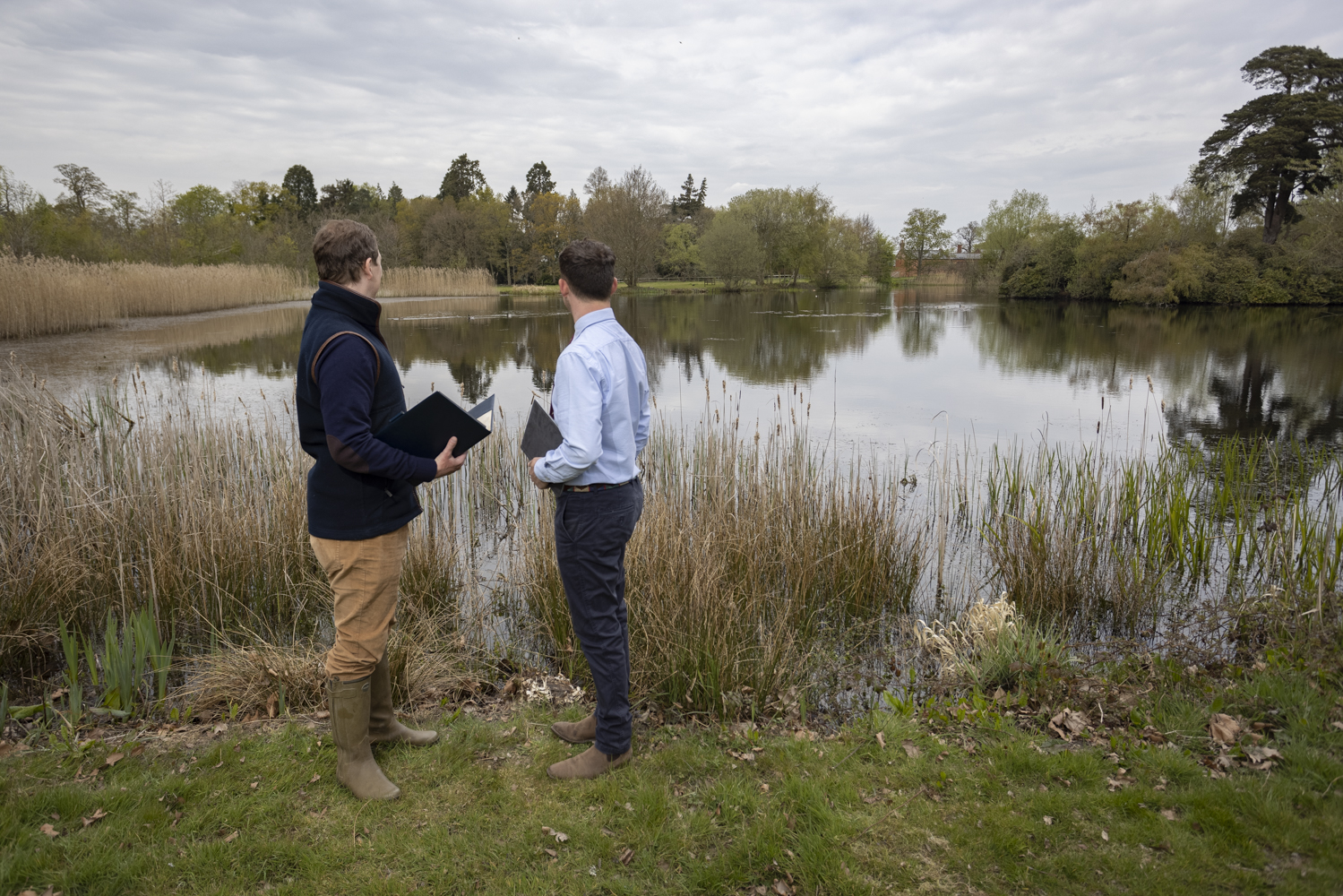 Our insight allows us to highlight

opportunities for green investment that may otherwise have gone unnoticed.
We focus on your environmental priorities, whether that's achieving Net Zero, enhancing biodiversity, reducing emissions, increasing carbon sequestration, better resilience to climate change, or improved community engagement. Then we give you a clear picture of what is realistic and achievable across your portfolio.
Our niche expertise in assessing the natural capital of rural portfolios and identifying strategic opportunities for enhancing ecology that will be sustainable and complementary with agricultural land uses, allow us to determine the extent to which interventions can be adopted across a portfolio. Additionally, we consider what level of interventions are possible within a let portfolio to ensure there are no barriers to implementing actions.
We'll support you in establishing a long-term environmental policy framework, which outlines environmental enhancement opportunities and associated funding options, cost-benefit analysis, achievable targets, an action plan, policies to guide contractual agreements, and methods for measuring success.
Our specialist team can provide intelligent estimations on expected environmental and sustainability outcomes from your green investment action plan, helping you maximise the natural capital value across your portfolio.
SERVICE OPTIONS
Regarded as 'architects of the forested landscape', our highly specialised team identifies opportunities with real growth potential, then helps purchase and manage that asset for you.
We help clients find bespoke climate solutions, creating investable projects that deliver genuine climate mitigation and generate certified carbon credits.
Biodiversity Net Gain for Landowners

An opportunity for landowners is arising from new planning rules requiring developers to improve biodiversity lost through building schemes.
Biodiversity Net Gain in Development

Having a credible biodiversity plan for your scheme is becoming integral to securing planning permission and maximising end values.
Restoring our peatlands is one of the most effective natural climate solutions at our disposal and we have the expertise to deliver projects at scale.
A deep-rooted understanding of landscape-scale economic and environmental drivers allows our forestry experts to deliver the complete woodland creation service.
Generating Carbon Credits for Landowners

We are helping landowners across the UK generate certified carbon credits and enabling the delivery of genuine climate mitigation projects.
Sustainable Farm Management

We work with you to identify how you can enhance the productivity of your land to ensure you maintain profitability whilst protecting the biodiversity your base resources depend on.
Habitat Creation and Restoration

Land unfit for development can often yield ecological benefits that go some way towards achieving your net zero targets.
Estate Environmental Strategy

Land and estate owners with a commitment to achieving net zero through green investments will need a clear strategy to determine environmental targets and deliver suitable interventions across their portfolio.
How else can we help?
More of our Sustainability capabilities