Sold
The Southwick Station Woodlands, Dalbeattie, Dumfries and Galloway, DG5 4PL
Offers Over

£475,000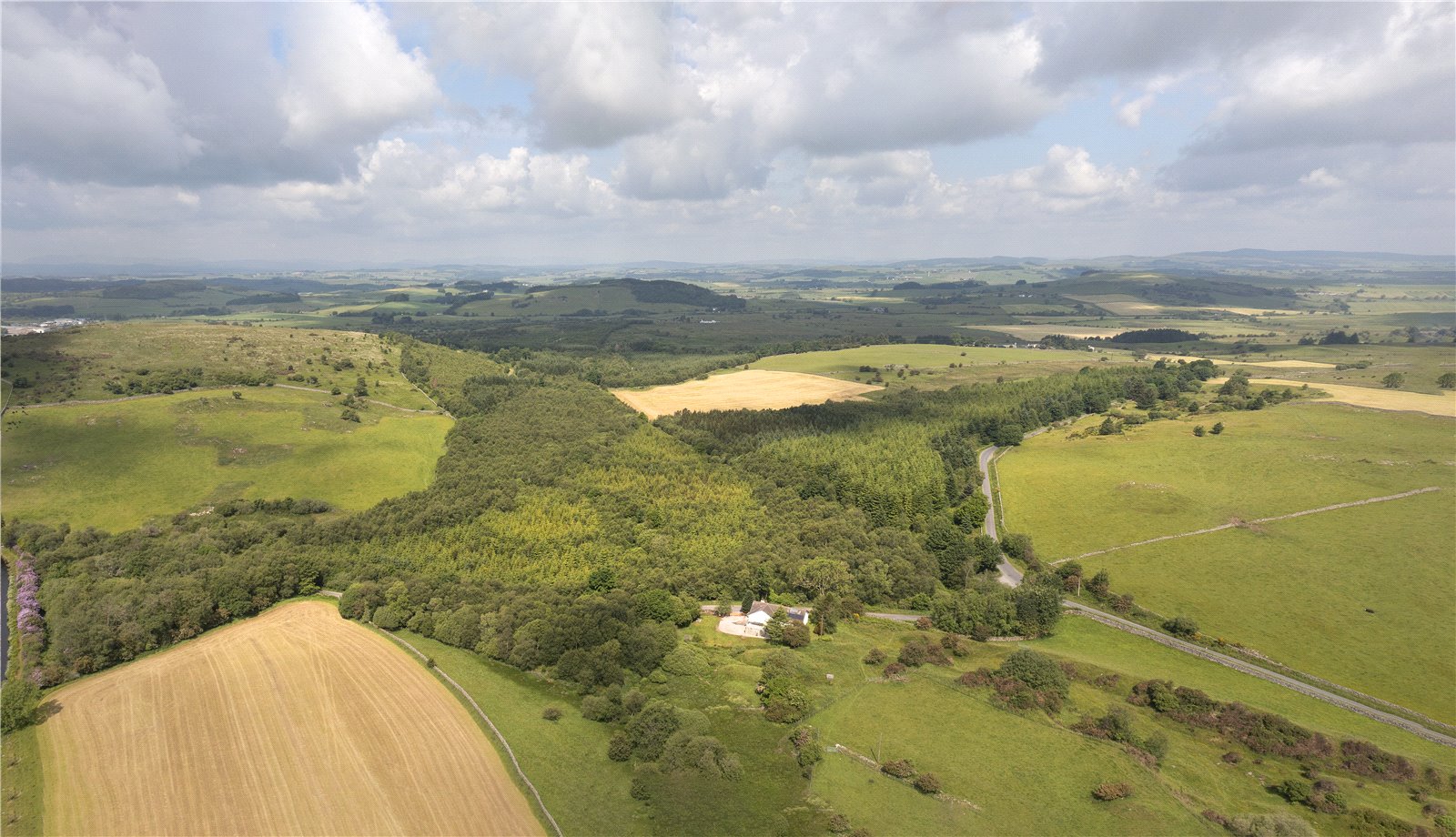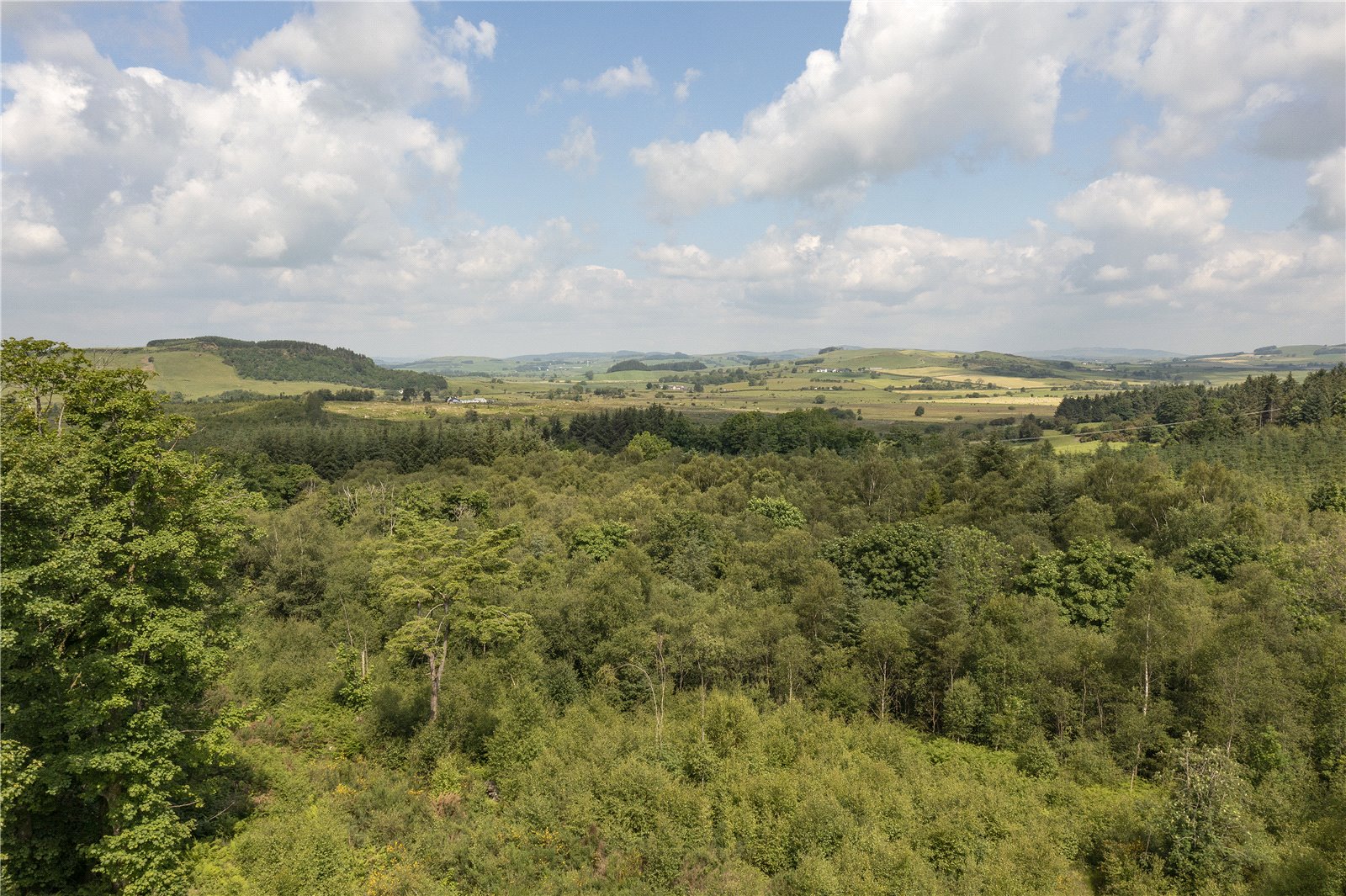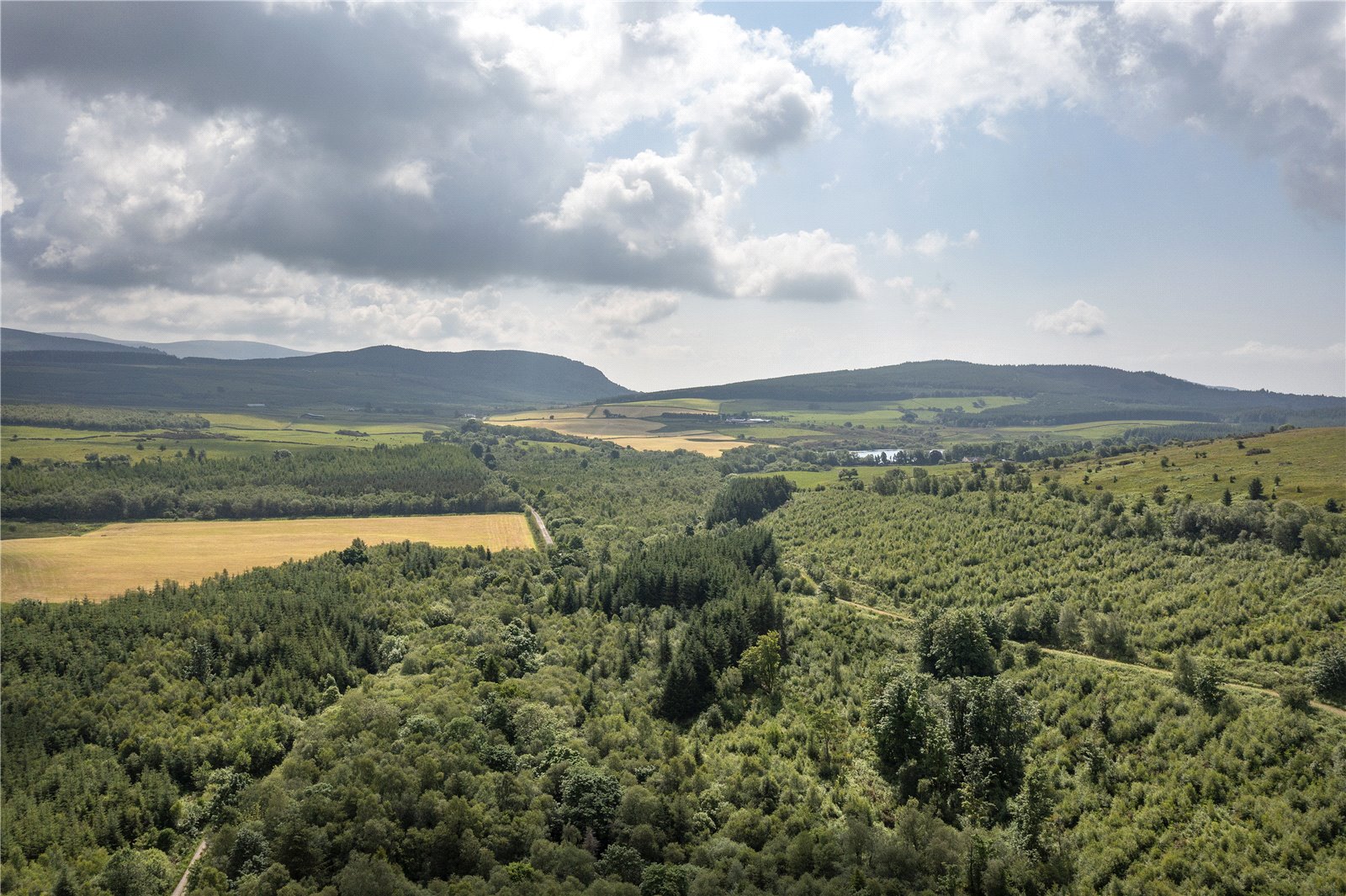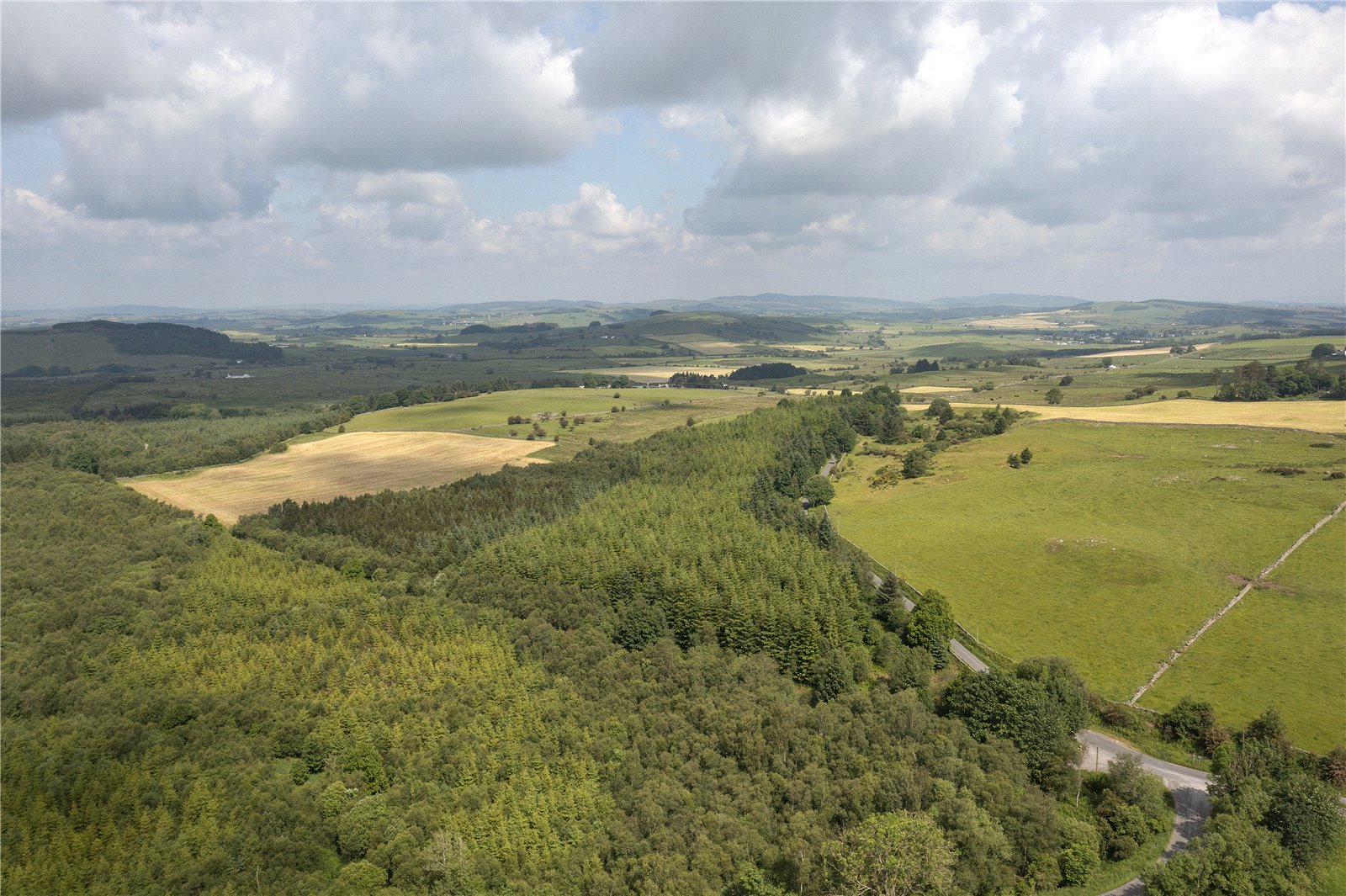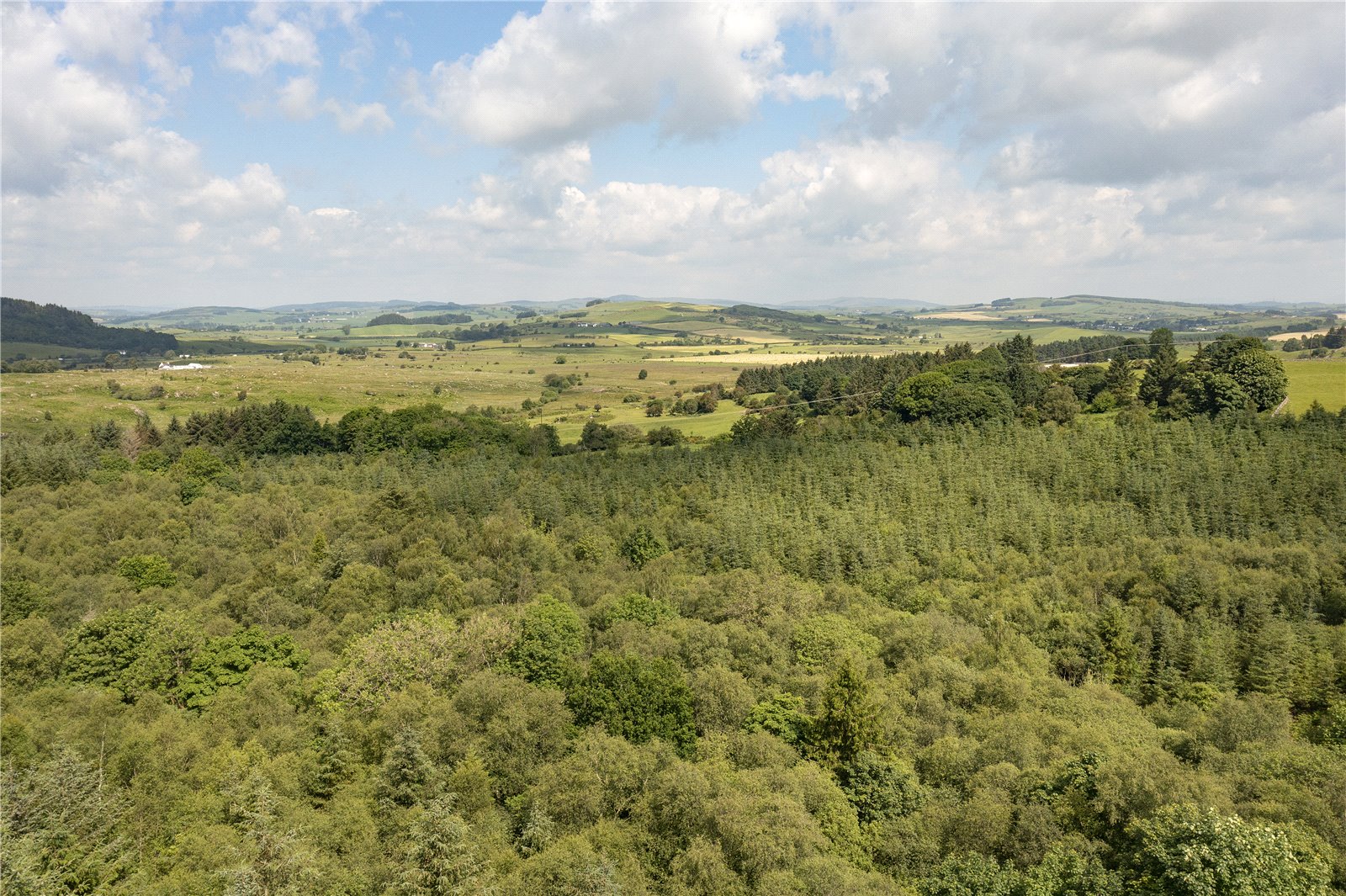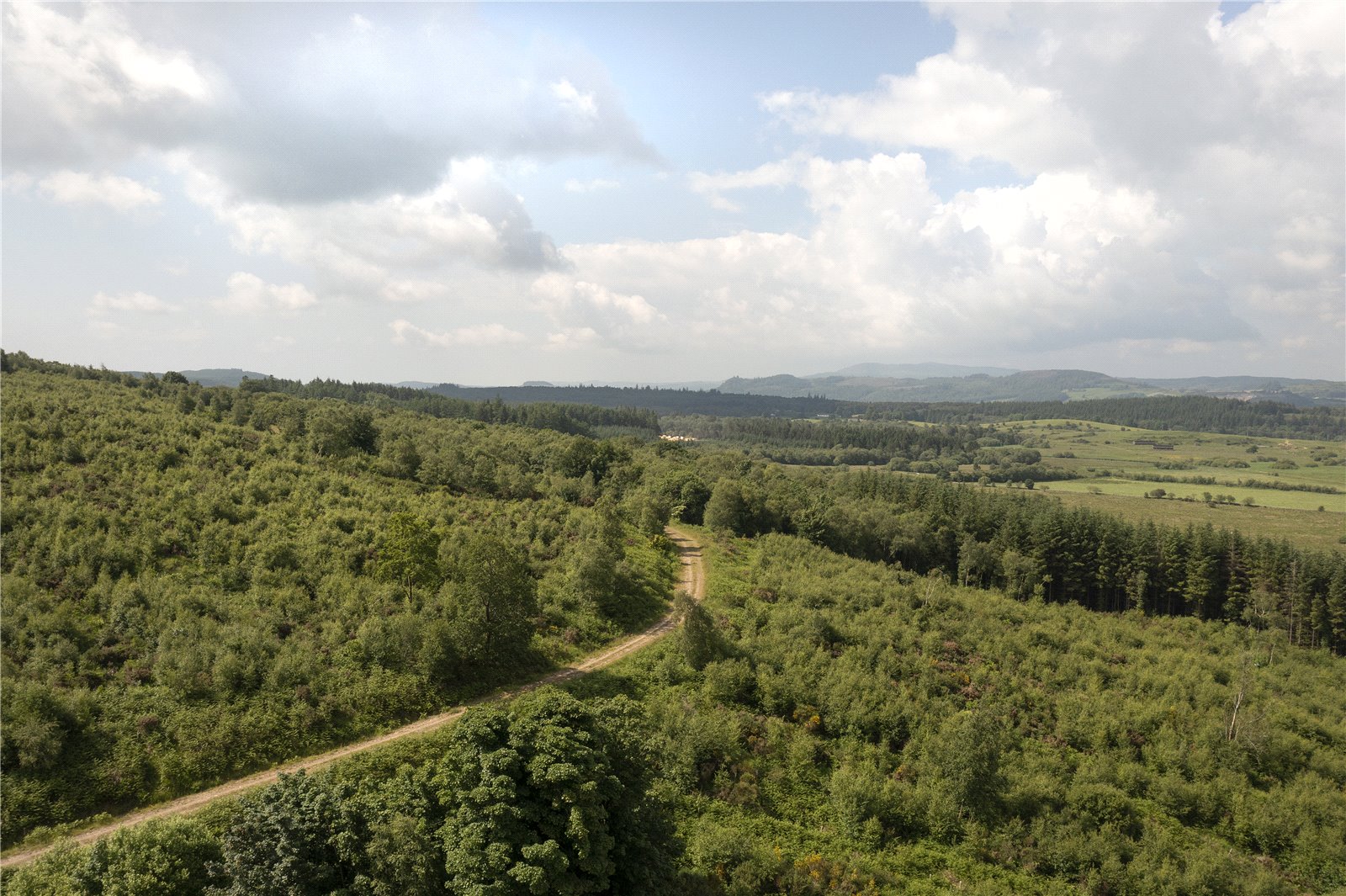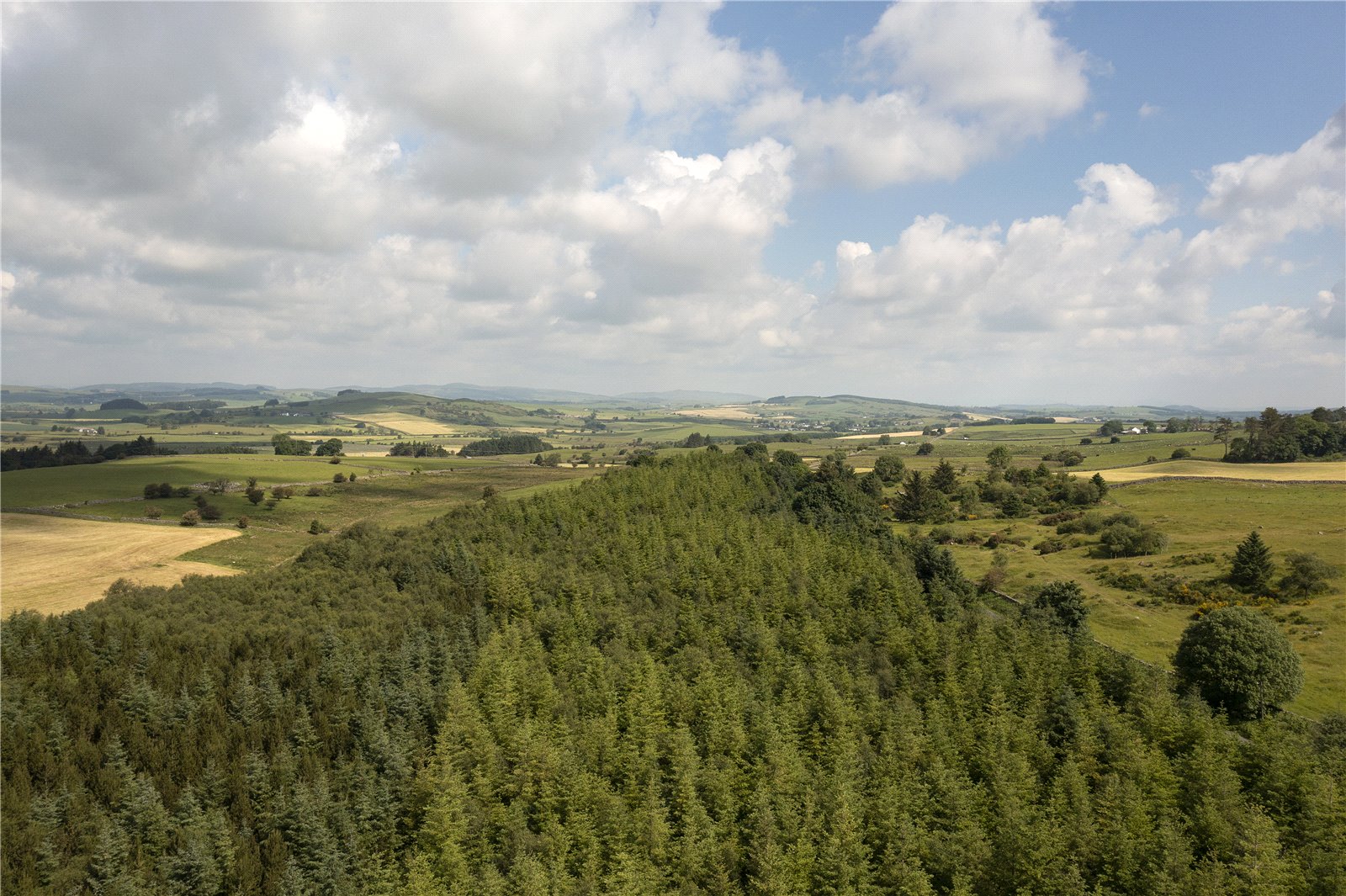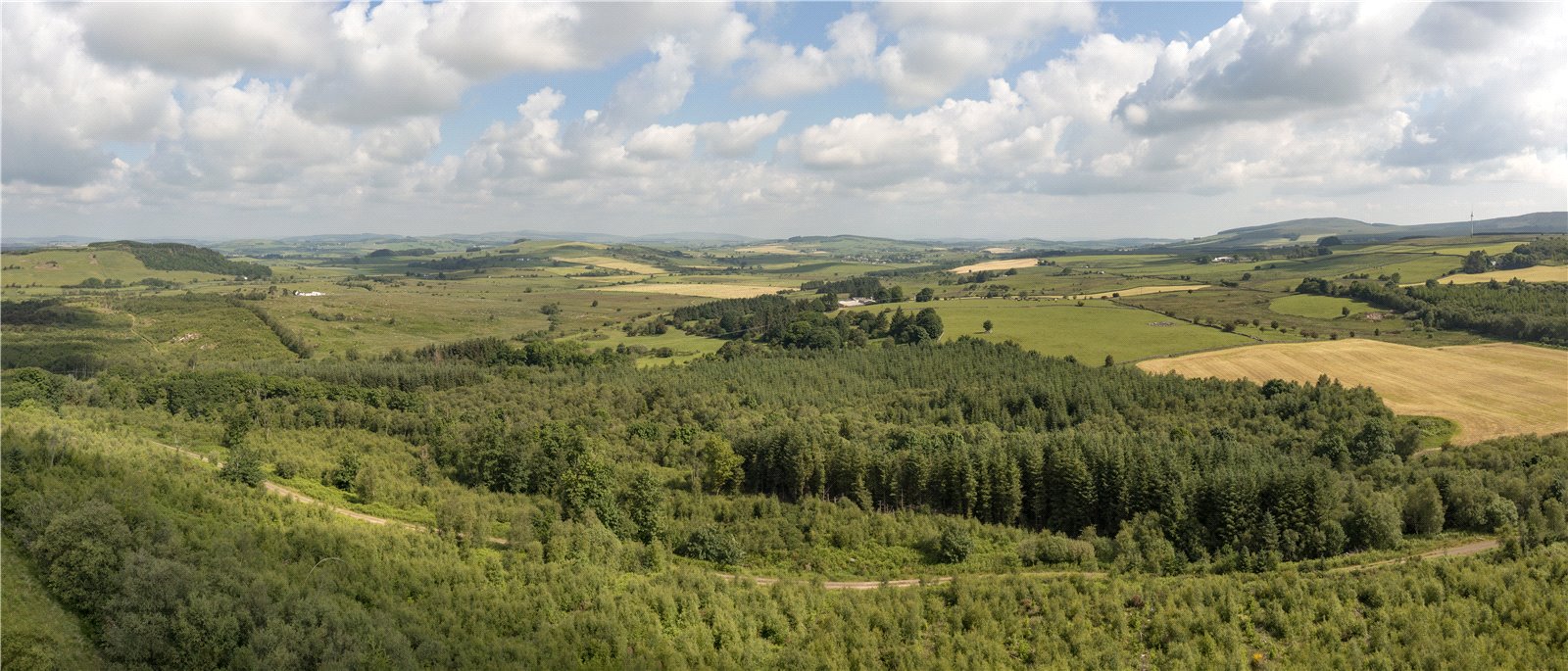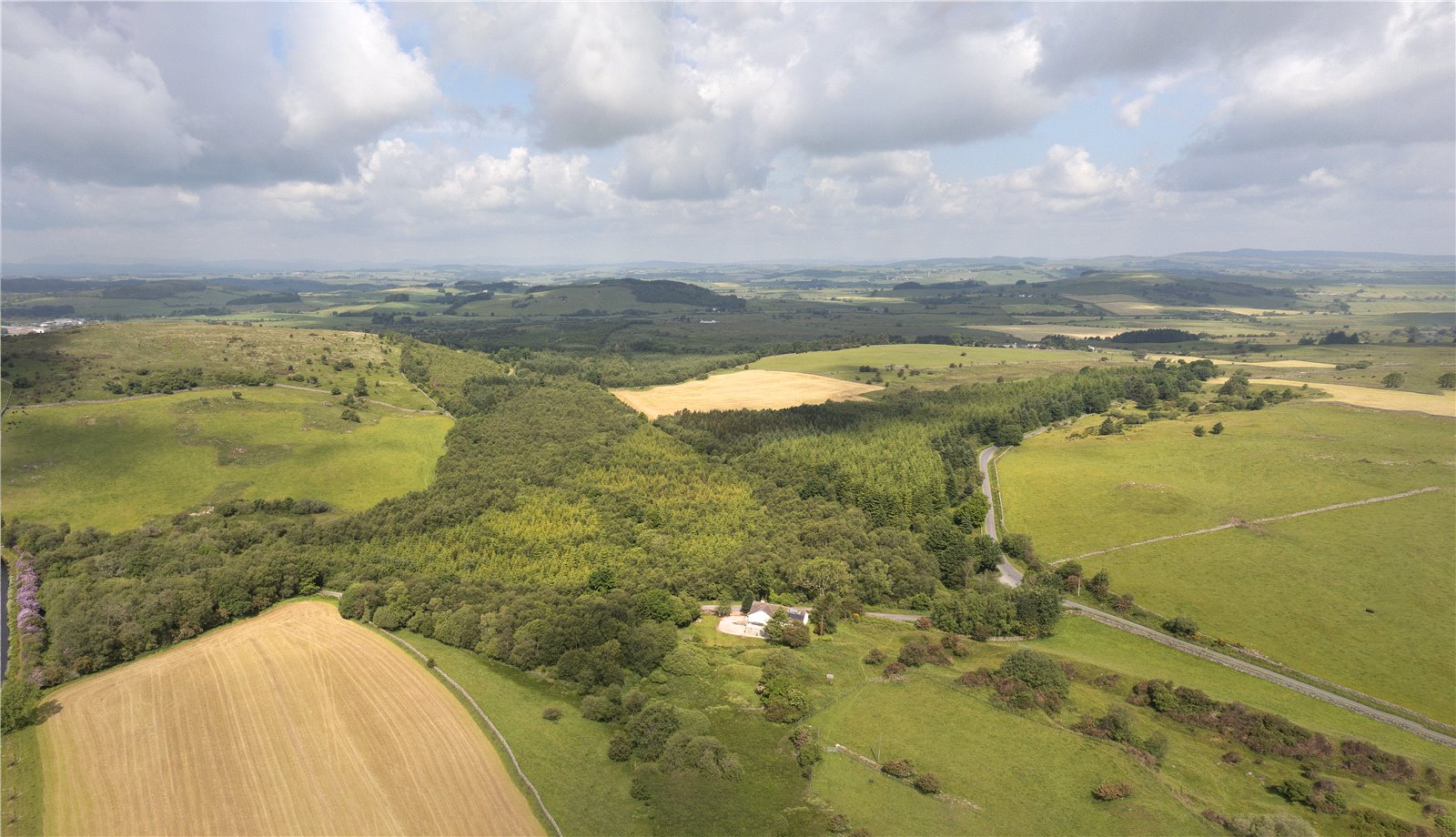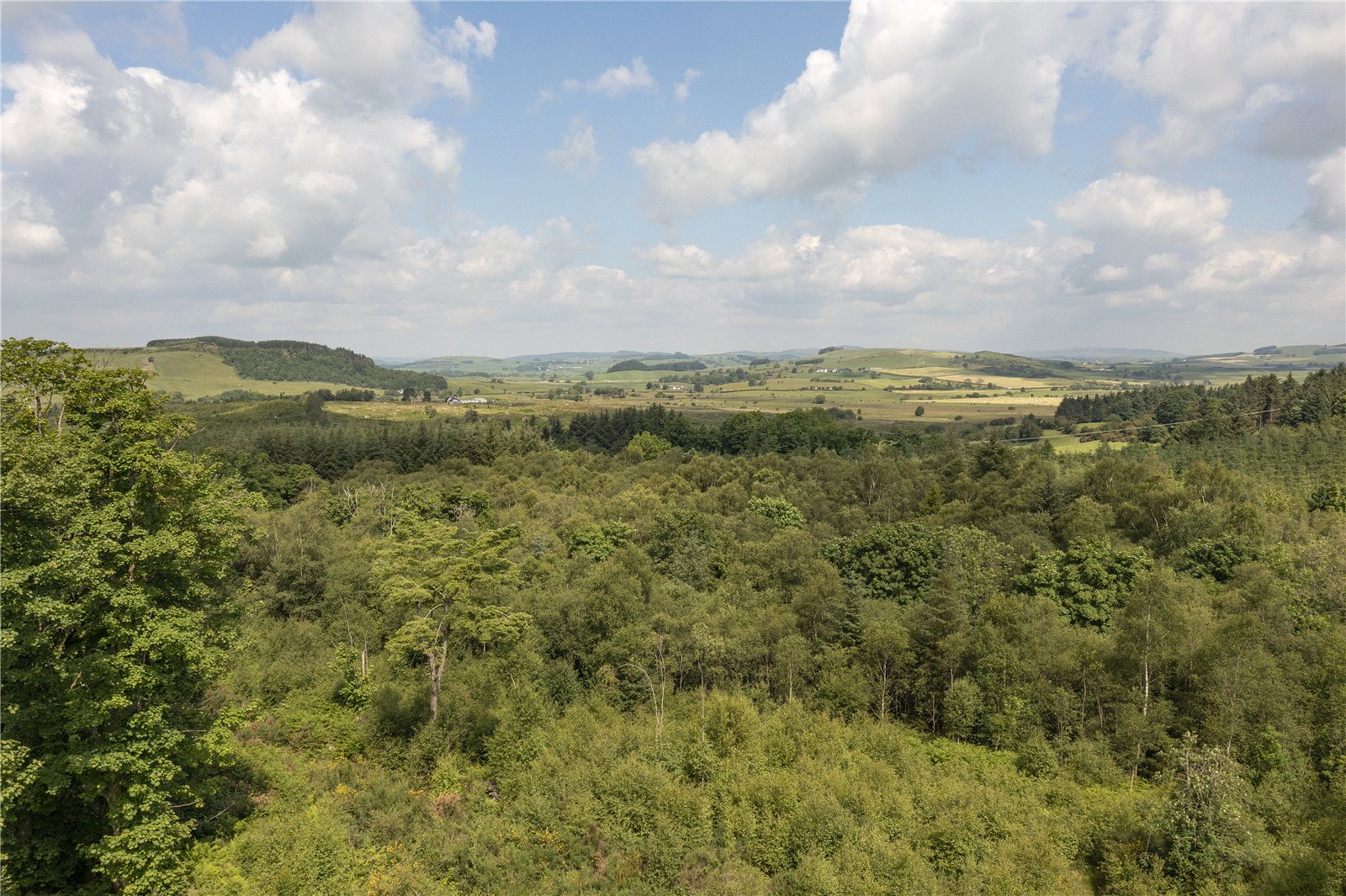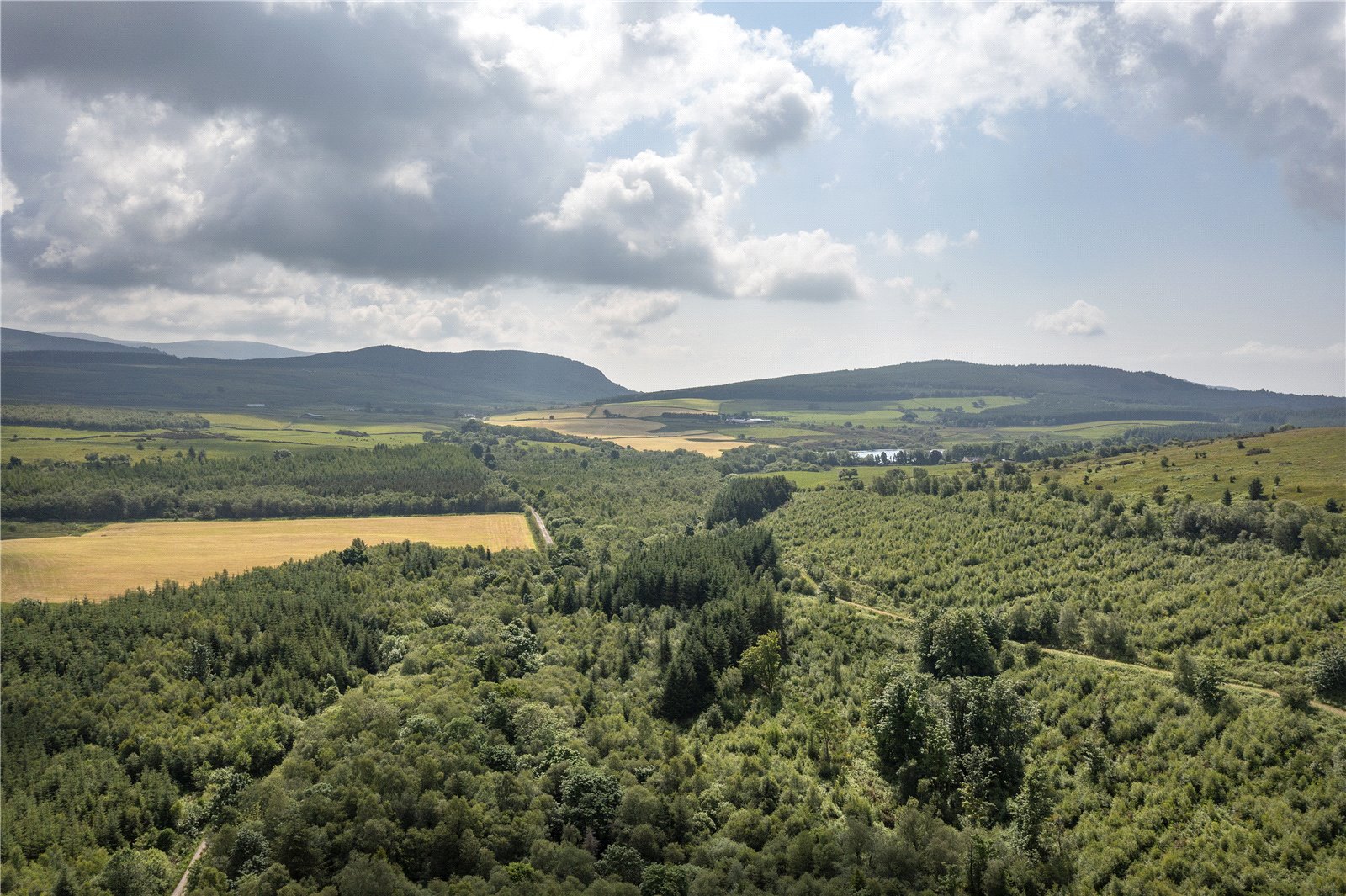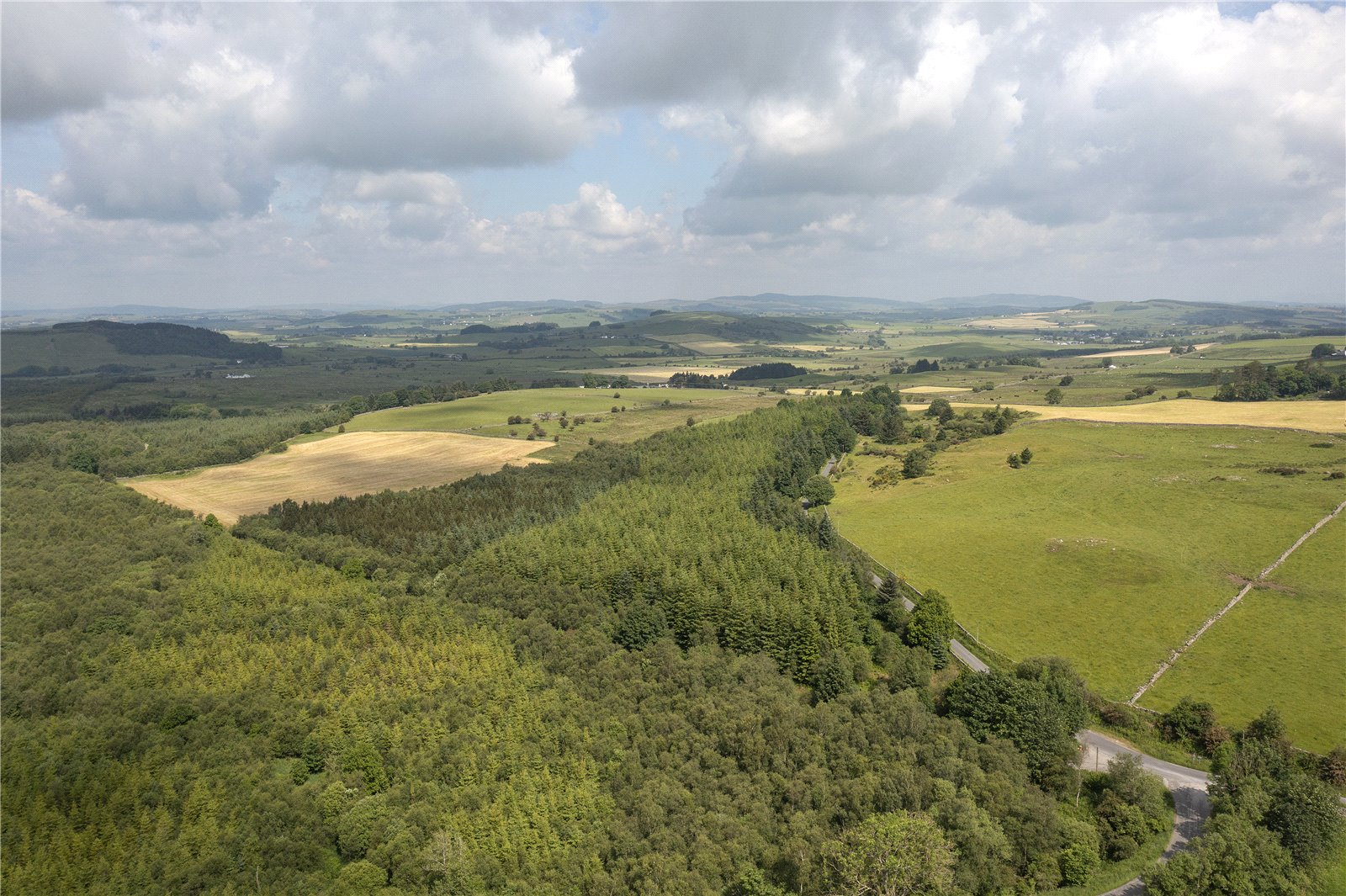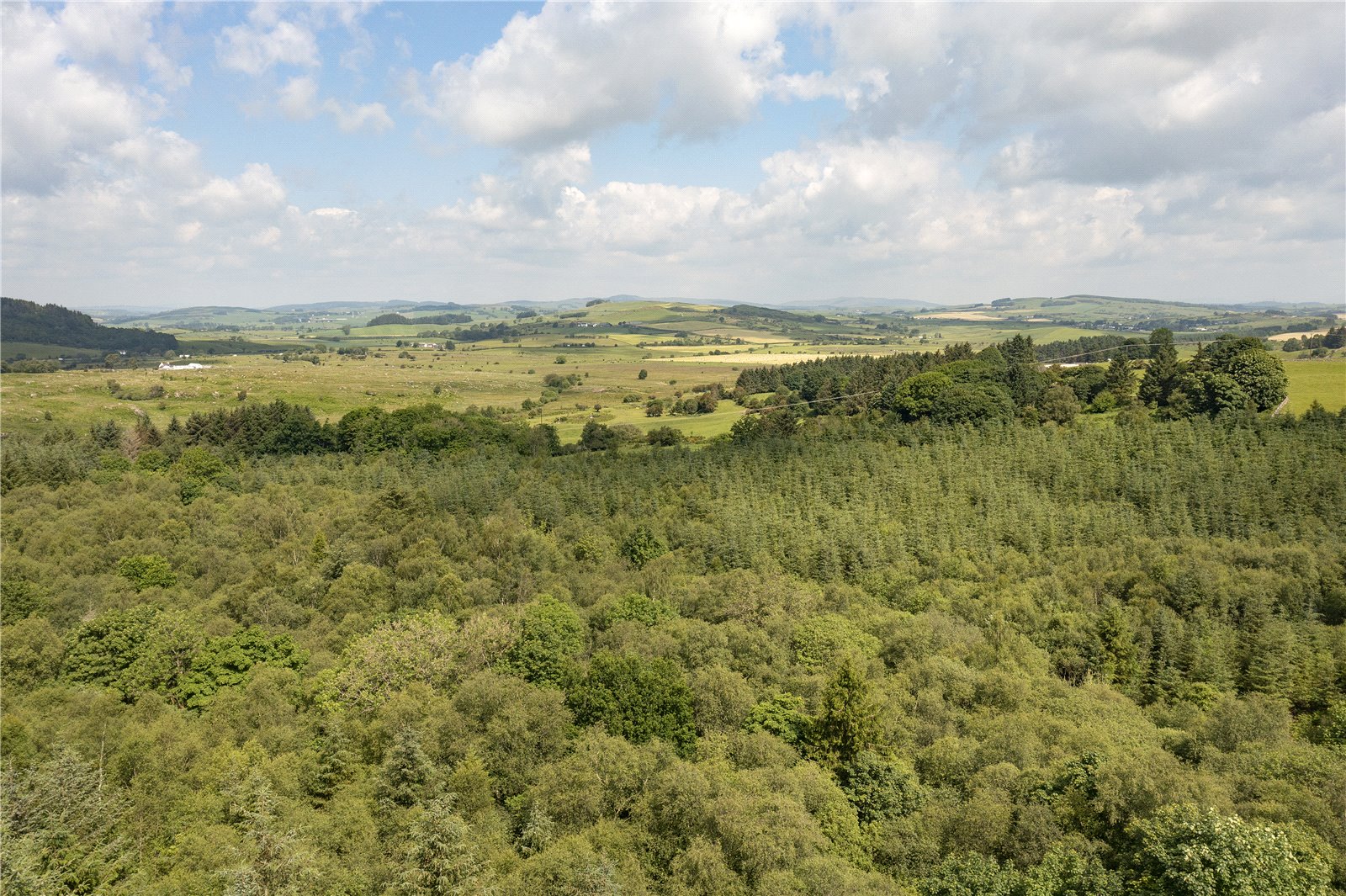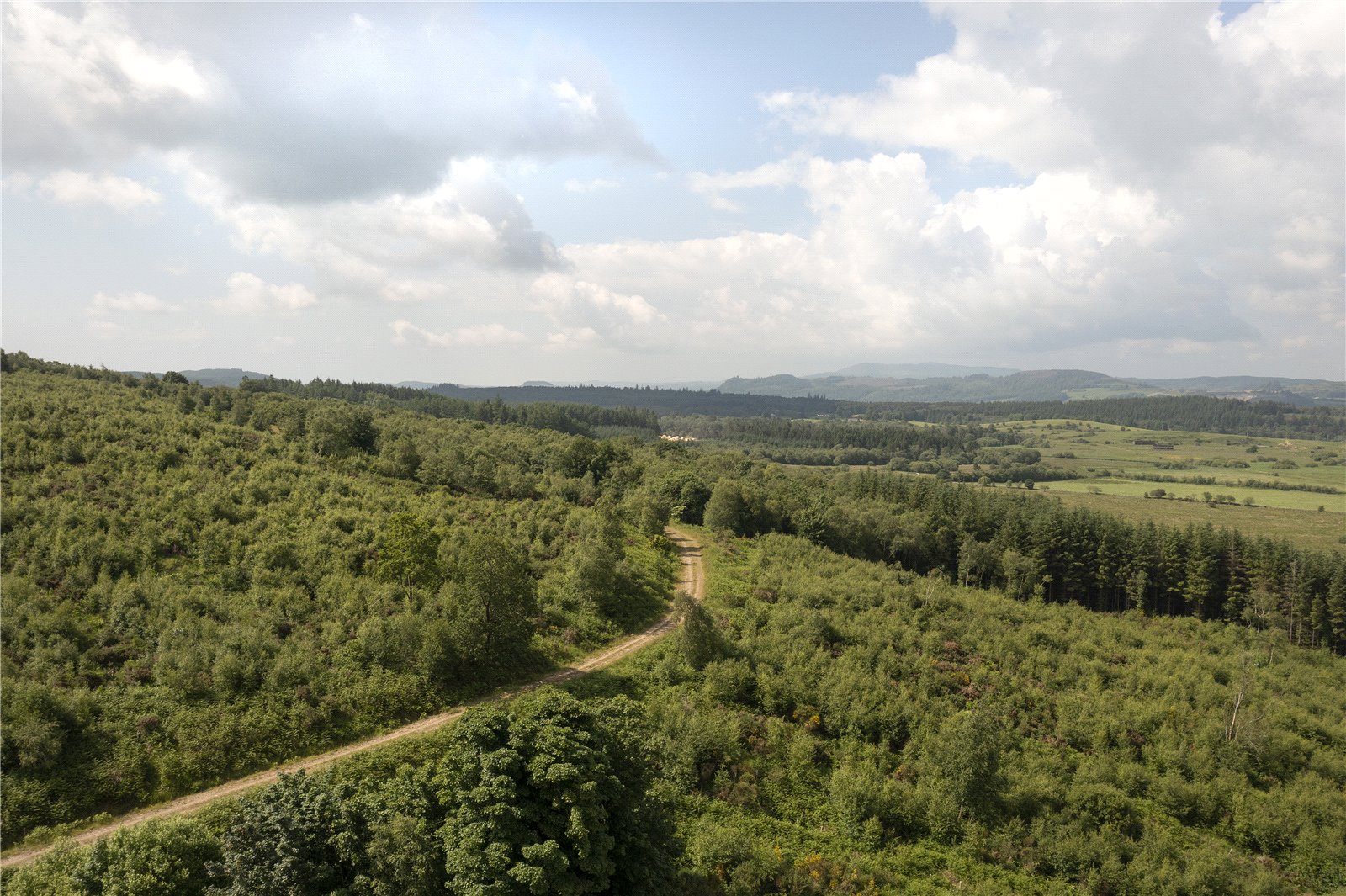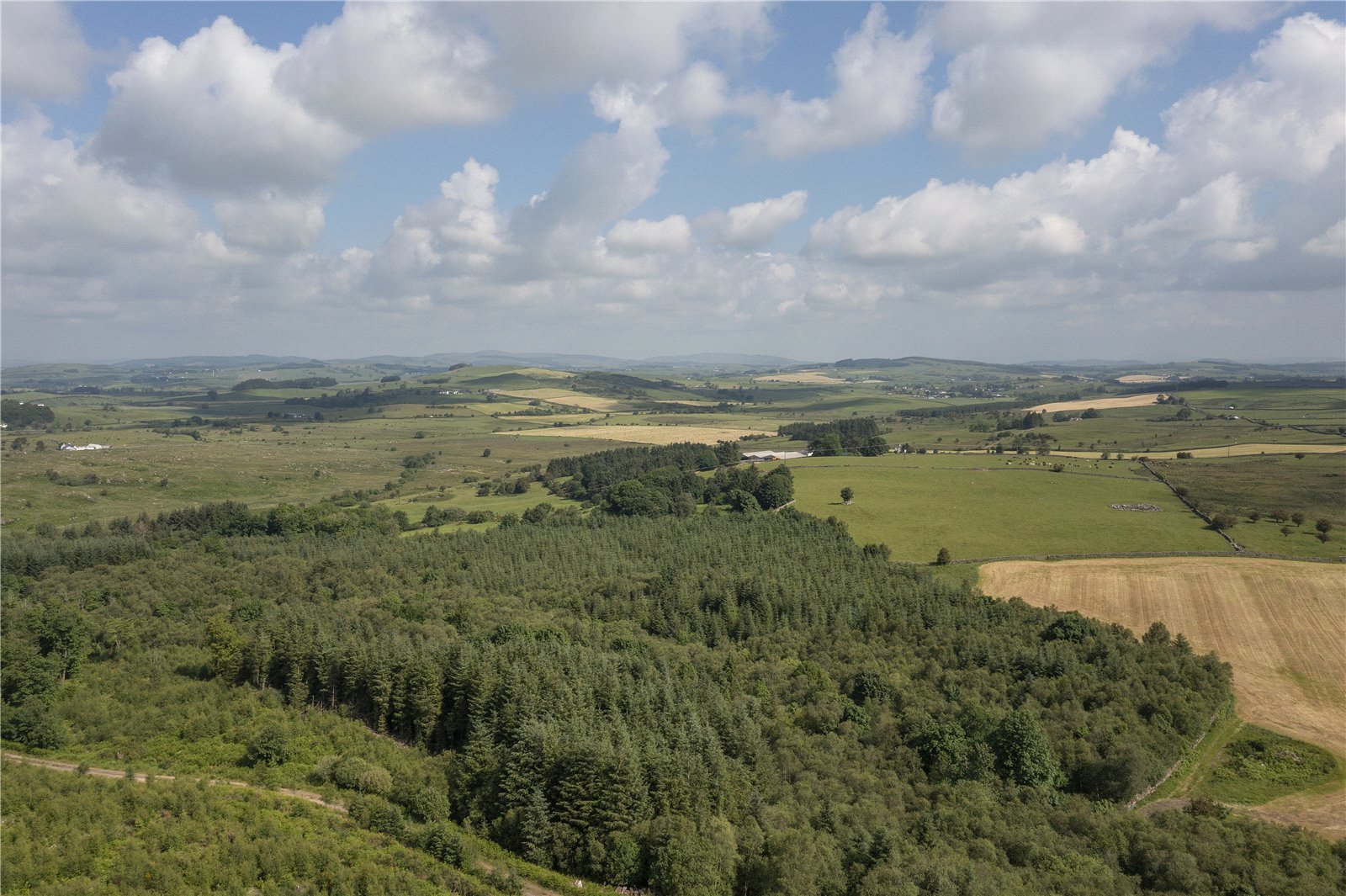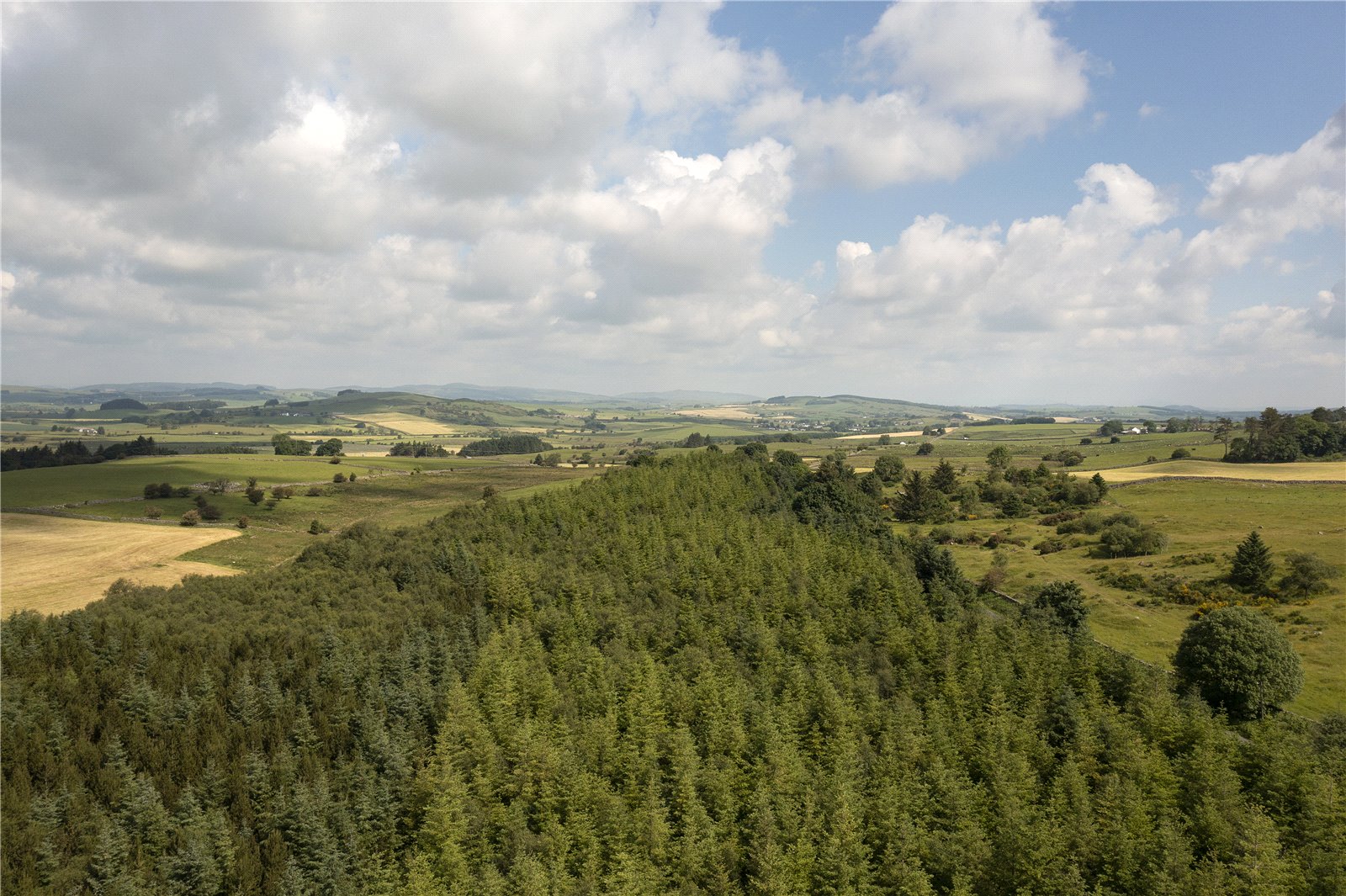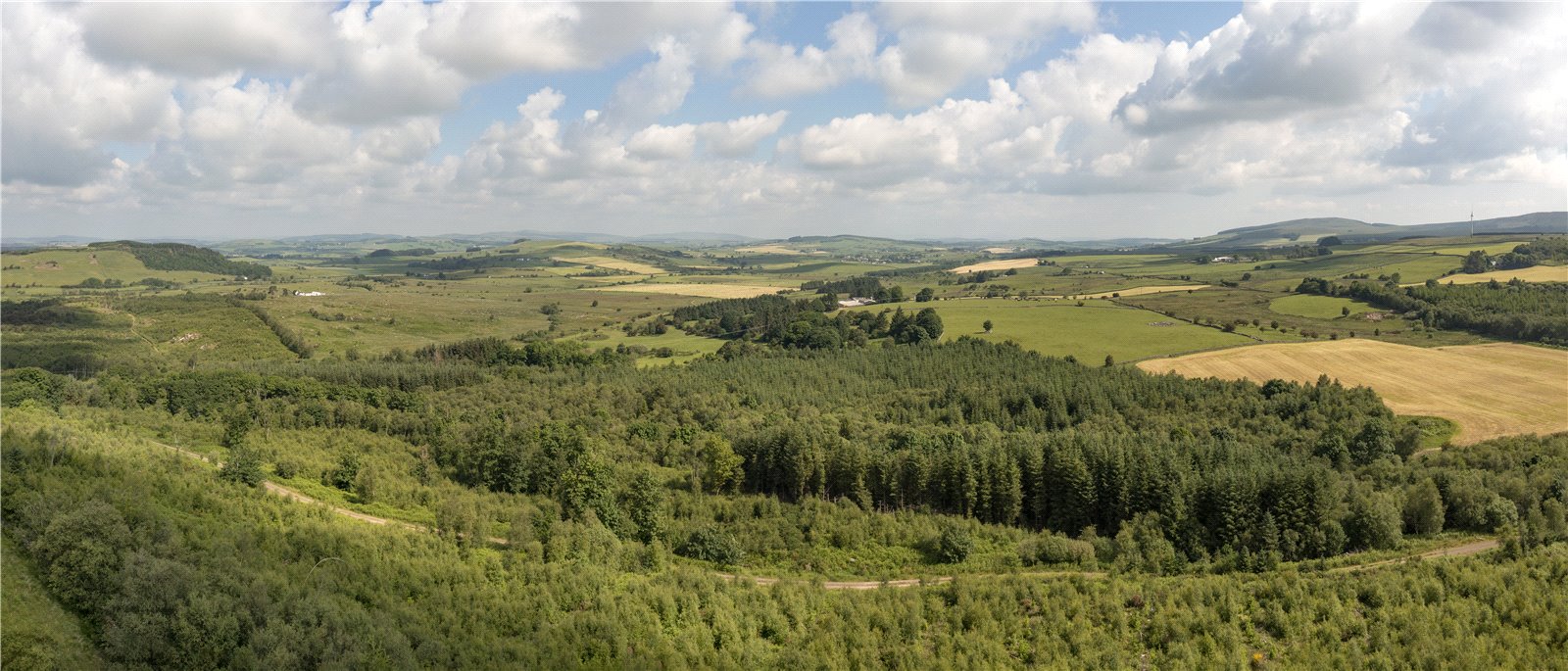 Property Advisor
Tim Barratt
Partner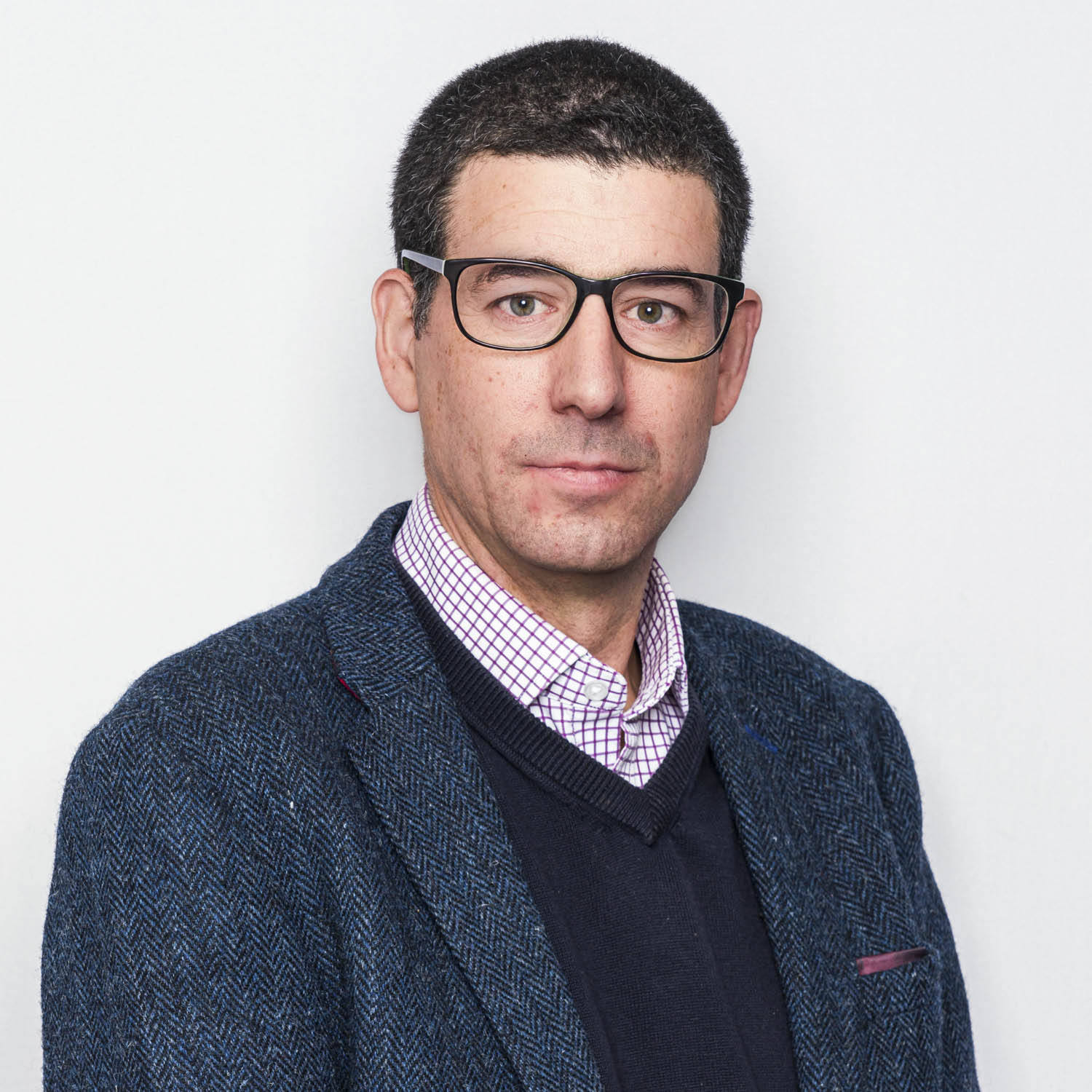 View Tim Barratt's profile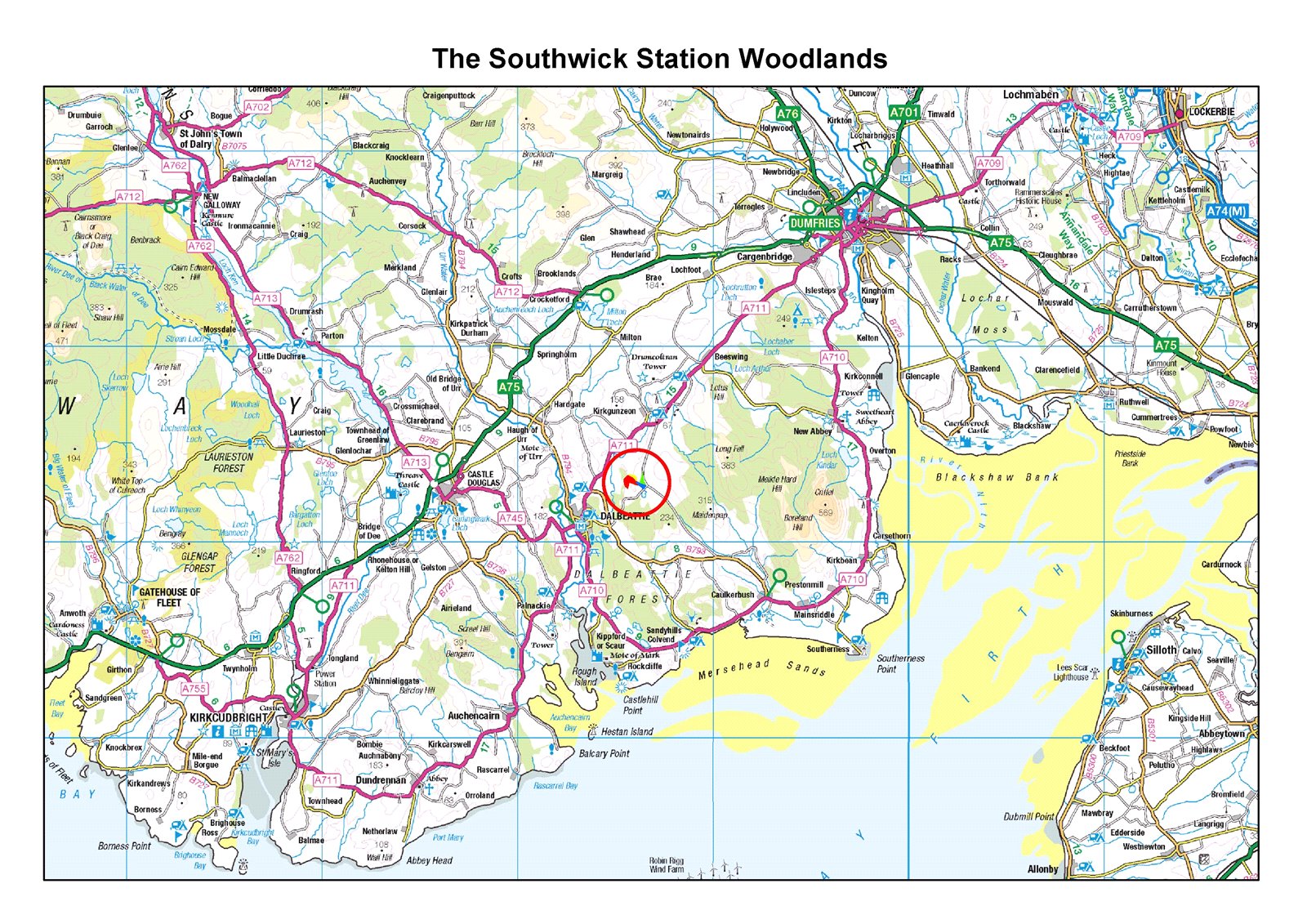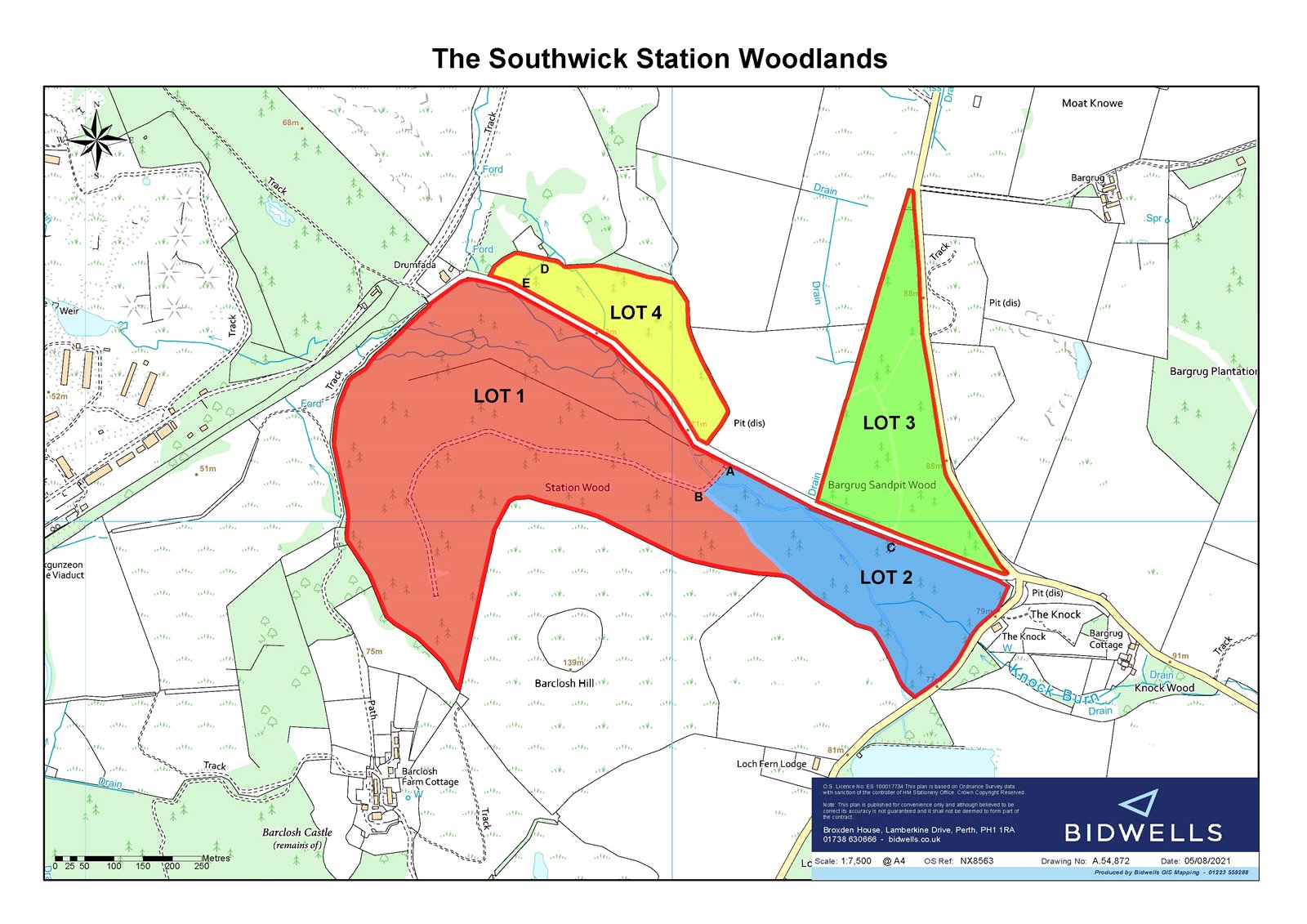 The Southwick Station Woodlands - Closing Date set for Wednesday 24 November 2021 at 12.00noon.
Dumfries & Galloway
45.9 hectares (113.4 acres)
Dalbeattie 3 miles Dumfries 12 miles Lockerbie 29 miles Carlisle 44 miles
(all distances approximate)
Summary
Attractive, compact young woodlands
Very well located for timber markets
Sporting rights included
Freehold for sale as a Whole or in four Lots
Offers Over:
The Whole - £475,000
Lot 1 Station Wood – £205,000
Lot 2 Knock Burn Wood – £70,000
Lot 3 Barcrug Wood – £130,000
Lot 4 Quahead Wood – £70,000
Introduction
The Southwick Station Woodlands are located in the heart of one of Scotland's major timber producing regions and extend to approximately 45.9 hectares. Ranging from 45m to 110m above sea level, the Property is relatively low-lying and surrounded by pastoral farmland and other woodlands; this is reflected in the productivity of the woodlands, much of which benefits from fertile, mineral soils. Offered as a Whole or in four Lots, this presents a rare opportunity to acquire attractive, well located and compact woodlands with the combination of Sitka spruce, diverse conifers and native broadleaves providing high amenity and commercial appeal.
The woodlands are primarily second rotation crops, having been harvested and replanted between 1998 and 2017 and benefit from proven access to major regional timber markets including BSW's Dalbeattie sawmill less than a mile from the property.
Location and Directions
Travelling from the east, leave Dumfries and follow the A711 for approximately nine miles. Immediately past Mossband caravan park, turn left (signposted for Caulkerbush) and follow the public road for approximately two miles until the junction at Grid Reference NX 866 629. Travelling from the west, leave the centre of Dalbeattie following Moss Road and cross over the B793 to the minor road and follow this past the sawmill for approximately two miles until the junction at grid reference NX 866 629. From here, the woodlands are located on both sides of the minor tarmacadam road.
On this minor road, a wide bellmouth suitable for timber haulage is located on the left, at Grid Reference NX 861 631 (point A on sales plan). Visitors inspecting the property should park here and take access on foot beyond the gate. Internally, Lot 1 and part of Lot 2 are serviced by a proven forest road extending to approximately 800m, while Lots 3 and 4 are accessed directly from the minor rural road.
The Whole
Taken as a Whole, the Property offers an opportunity to purchase a diverse woodland, over half of which is composed of productive conifers (23.57 ha). With an average conifer age of 14 years, there is immediate income potential by way of thinning (subject to obtaining relevant permissions) and the possibility of a phased revenue streams going forward.
Areas given in hectares. Please note, where any difference between the compartmented area and Title area exists, the Property will be sold according to Title.
There are no active grant schemes in place or replanting obligations. Further information on the Scottish Rural Development Programme and grant scheme availability can be accessed through the following websites:
https://forestry.gov.scot/support-regulations
https://www.ruralpayments.org/topics/all-schemes/
A sub-compartment map is available on request from the sales agent along with a compartment schedule detailing species, areas and planting years.
Lot 1 – Station Wood (25.4 ha)
OFFERS OVER £205,000
Description
Station Wood is situated on the northern and western slopes of Barclosh Hill, and extends to approximately 25.4 ha, comprising recently replanted Douglas fir (8.80 ha), mid-rotation Sitka spruce (2.52 ha) and an attractive combination of young native woodland and open ground. Knock Burn runs through Station Wood, offering the opportunity to acquire an attractive commercial investment which retains the charm of an intimate, native woodland.
Areas given in hectares. Please note, where any differences between the compartment area and area according to Title, the Property will be sold according to Title
The woodland benefits from a forest road running through the centre of the property from the previous harvesting programme, meaning the forest is fully roaded, with a tarmacadam bellmouth onto the public road. The access will be in the full ownership of Lot 1, with a servitude right of access for all purposes in favour of Lot 2 (if sold separately).
Lot 2 – Knock Burn Wood (7.8 ha)
OFFERS OVER £70,000
Description
Knock Burn Wood is an appealing mixed woodland, taking its name from the attractive burn running through the centre of the property. Lot 2 is comprised of mature native woodland along the watercourse with a number of discrete coupes of commercial conifers. Considered as part of the whole, Knock Burn Wood offers important species diversity and natural capital benefits from the native riparian woodland. Considered as an individual Lot, Knock Burn Wood provides the opportunity to own a compact, multipurpose and versatile woodland with good public road frontage.
Areas given in hectares. Please note, where any differences between the compartment area and area according to Title, the Property will be sold according to Title
The property benefits from access over the existing bellmouth and forest road at the northern end of the woodland at point A on the sales plan. If sold separately, Lot 2 will be sold with a full servitude right of access for all purposes over the existing access and section of forest road in Lot 1 marked A-B on the sales plan. Alternatively, a small area of hardstanding (point C on sales plan) offers the potential to improve an alternative access, while the woodland benefits from good road frontage to the north and east where a new access could be created subject to the necessary consents.
?
Lot 3 – Bargrug Wood (8.0 ha)
OFFERS OVER £130,000
Description
Lot 3, Barcrug Wood is a maturing area of predominantly coniferous woodland replanted in 1998 with Douglas fir (3.94 ha) and a Sitka spruce/Lodgepole pine mixture (2.42 ha) with some elements of open ground and native broadleaves adjacent to the public road. The woodland benefits from direct road frontage and could provide a discrete crop of mid-rotation forestry for those seeking an affordable and accessible long-term forestry investment.
Areas given in hectares. Please note, where any differences between the compartment area and area according to Title, the Property will be sold according to Title
There is a small informal access at the northern tip of the forest, which is used to access the fields beyond. To the south of the forest, timber has previously been extracted, with an old track terminating directly opposite the area of hardstanding on the public road (point C on sales plan). Subject to the necessary consents, either access could be formalised and upgraded, or a new access created.
Lot 4 – Quahead Wood (4.7 ha)
OFFERS OVER £70,000
Description
Quahead Wood is an attractive, compact commercial woodland, with native woodland along the road frontage, with the majority of the woodland comprised of Sitka spruce (3.46 ha) replanted in 2007. Sitka spruce accounts for over 70% of the area and provides the opportunity for immediate income, as the area approaches the optimal window for thinning.
Areas given in hectares. Please note, where any differences between the compartment area and area according to Title, the Property will be sold according to Title
Whilst there is no existing infrastructure within Lot 4, there is good road frontage onto the minor tarmacadam road on the southern boundary; this road is designated as a public road where it adjoins all four Lots, through to Drumfada.
Sporting
Sporting rights are unlet and included in the sale for all Lots.
Minerals
Mineral rights are included except as reserved by Statute for all Lots.
?
Boundaries
Parts of the woodlands are bounded by fencing and stone walls, which are predominantly maintained to a stockproof standard where necessary, with maintenance of existing fences to continue on a mutual basis. The fences around the property may not be located on the boundary of the registered title. Where these are set back within the title to be sold, warrandice will not be granted over any unfenced areas.
Third-Party Rights and Burdens
The Property will be sold subject to and with the benefit of all servitude rights, burdens, reservations and any other third-party rights howsoever constituted.
The access marked A-B on sales plan will be in the full ownership of Lot 1, with a servitude right of access for all purposes to be granted in favour of Lot 2 if sold separately.
For Lot 4, the Property is burdened by the right of the neighbouring landowner to lay and maintain a water pipe along the route shown D to E on the sales plan attached, with the right to construct a storage tank at the position shown marked D.
Title Information
Please contact Bidwells to access Title information on the Property. There are no forestry related grants, felling licences or replanting obligations associated with this forest.
Viewing and Closing Date
Viewing is strictly by appointment with the Selling Agents. It is anticipated that a closing date for best offers will be set in due course, but the Seller reserves the right to sell without setting a formal closing date. The Seller will not be bound to accept the highest or indeed any offer.
Potential purchasers are advised to formally register their interest, in order that they may be informed if a closing date for offers is set.
Purchasers should have their solicitor submit a Letter of Intent, acceptable in Scottish Law, detailing the price, date of entry and any conditions, which they are required to attach to their offer. The solicitors acting on behalf of the seller will then issue an offer to sell to the successful bidder.
Please note all signage and movable equipment is excluded from the sale and the seller reserves the right to remove.
Please ensure good forest hygiene measures are followed, such as cleaning boots, equipment, vehicles and machinery, which will help protect woodlands from potentially damaging pests and diseases.
Prospective Purchasers and Financial Resources
Any offer by prospective purchaser(s), regardless of where they are ordinarily resident must be accompanied by a guarantee from a banker who is acceptable to the Seller. Any offer by prospective purchaser(s) that is to be reliant on finance must also be accompanied by supporting documents acceptable to the Seller.
Anti-Money Laundering Regulations
Prospective purchasers will be required to produce identification sufficient to satisfy anti-money laundering regulations and checks against the intended purchaser or nominee together with other documentation that may be required, from time to time, in order to support any conditional offers submitted to the Seller. Bidwells LLP accepts no liability of any type arising from your delay or other lack of co-operation. We may hold your name on our database unless you instruct us otherwise.
Selling Agent
Tim Barratt
Bidwells
Broxden House
Lamberkine Drive
Perth
PH1 1RA
Tel: 01738 630666
Mob: 07912 242300
Email: tim.barratt@bidwells.co.uk
Forest Authorities
Scottish Forestry
South Scotland Conservancy
55/57 Moffat Road
Dumfries
DG1 1NP
Tel: 0300 067 6500
Email: southscotland.cons@forestry.gov.scot
Local Authorities
Dumfries & Galloway Council
109-115 English Street
Dumfries
DG1 2DD
Tel: 0303 333 3000
Email: contact@dumgal.gov.uk
Agent's Note
Bidwells LLP acting for themselves and for the vendors of this Property, whose agents they are, give notice that: Nothing contained in these particulars or their contents or actions, both verbally or in writing, by Bidwells LLP form any offer or contract, liability or implied obligation to any applicants, viewing parties or prospective purchasers of the Property to the fullest extent permitted by law and should not be relied upon as statements or representative of fact. No person in the employment of Bidwells LLP or any joint agents has authority to make or give any representation or warranty whatever in relation to this Property. Any areas of measurements or distances are approximate. The text, photographs and plans are for guidance only, may not be to scale and are not necessarily comprehensive. Any photographs displayed in these particulars depict only part of the Property and it should not be assumed that any items seen therein are included in the sale, or that the Property remains as displayed in the photographs. No assumptions should be made regarding other parts of the Property that have not been photographed. No assumptions should be made that the Property has all necessary planning, building regulation or other consents. Bidwells LLP has not carried out a survey, nor tested the services, appliances or facilities. Purchasers must satisfy themselves by inspection or otherwise. Where applicable all rentals and prices are quoted exclusive of VAT unless otherwise stated. Should there be any discrepancy between these particulars and the Missives of Sale, the latter shall prevail. OS licence no. ES 100017734. © Copyright Bidwells LLP 2017. Bidwells LLP is a limited liability partnership registered in England and Wales (registered number OC 344553). Registered office is Bidwell House, Trumpington Road, Cambridge CB2 9LD where a list of members is available for inspection. Your statutory rights are not affected by this notice.
Sales Particulars prepared July 2021. Photographs taken July 2021.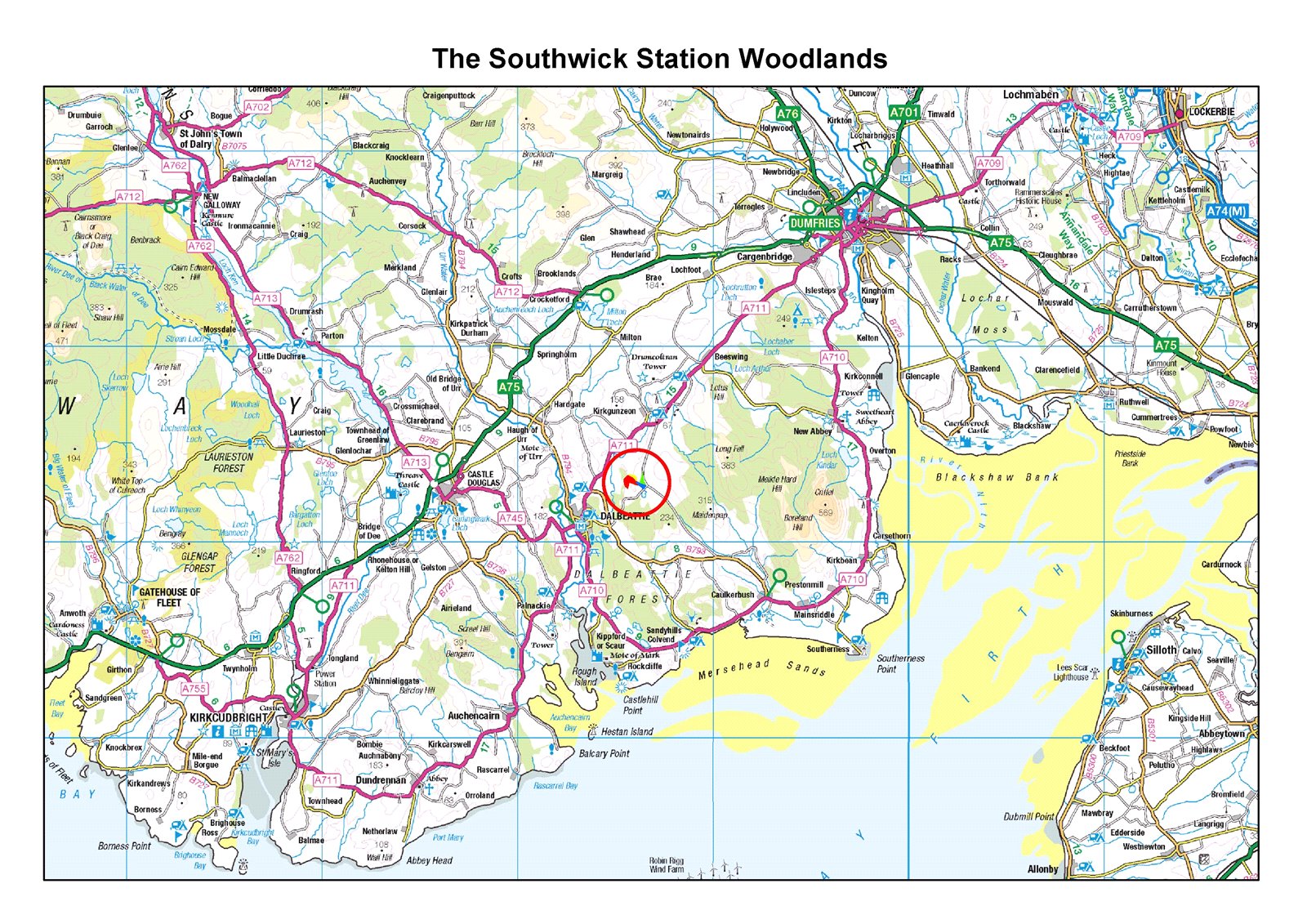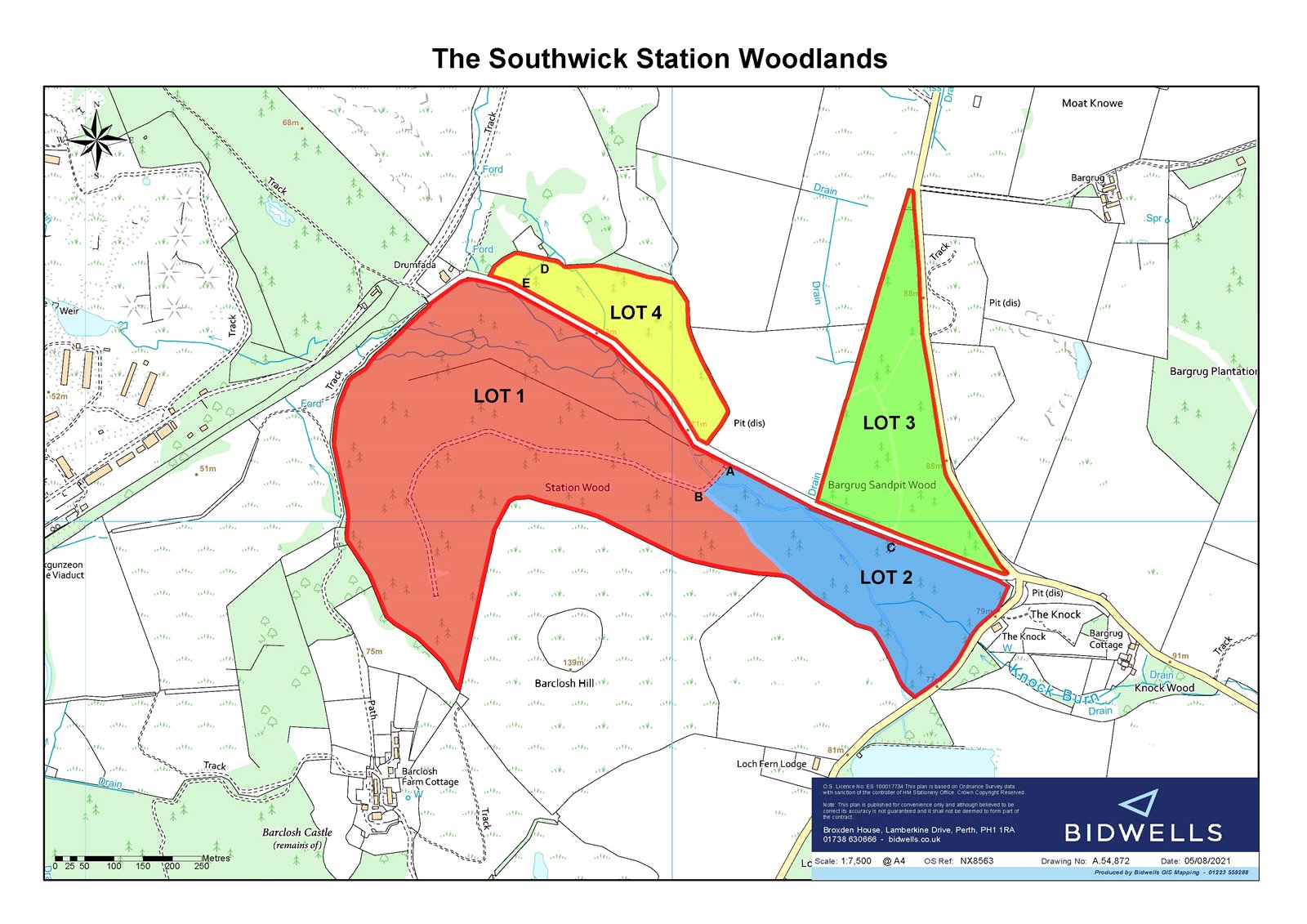 Location
Location
Train Stations
Dumfries

17.76km

Maryport

32.28km

Lockerbie

33.42km

Annan

33.45km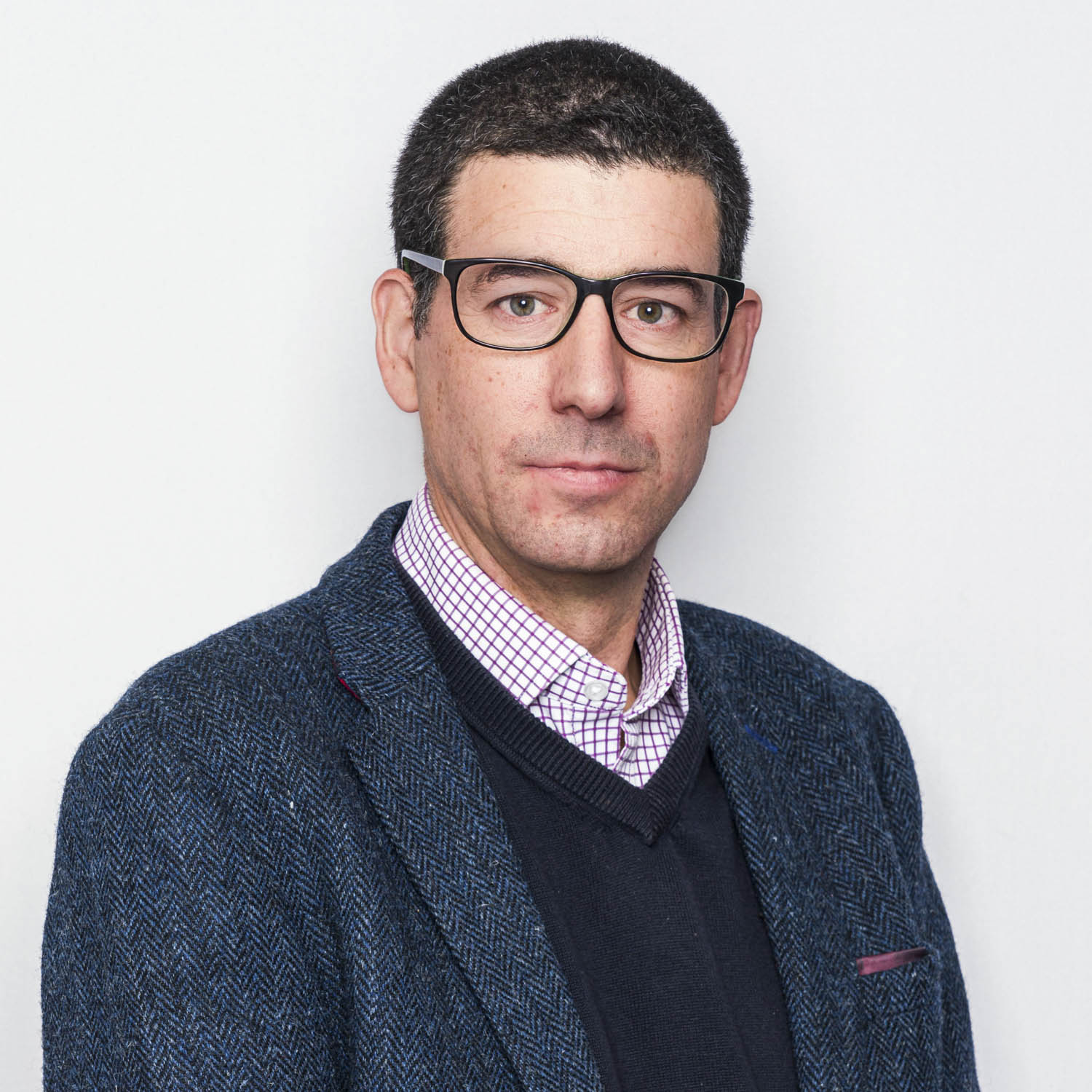 Property advisor
Tim Barratt
Partner
View Timothy's profile
Featured properties to buy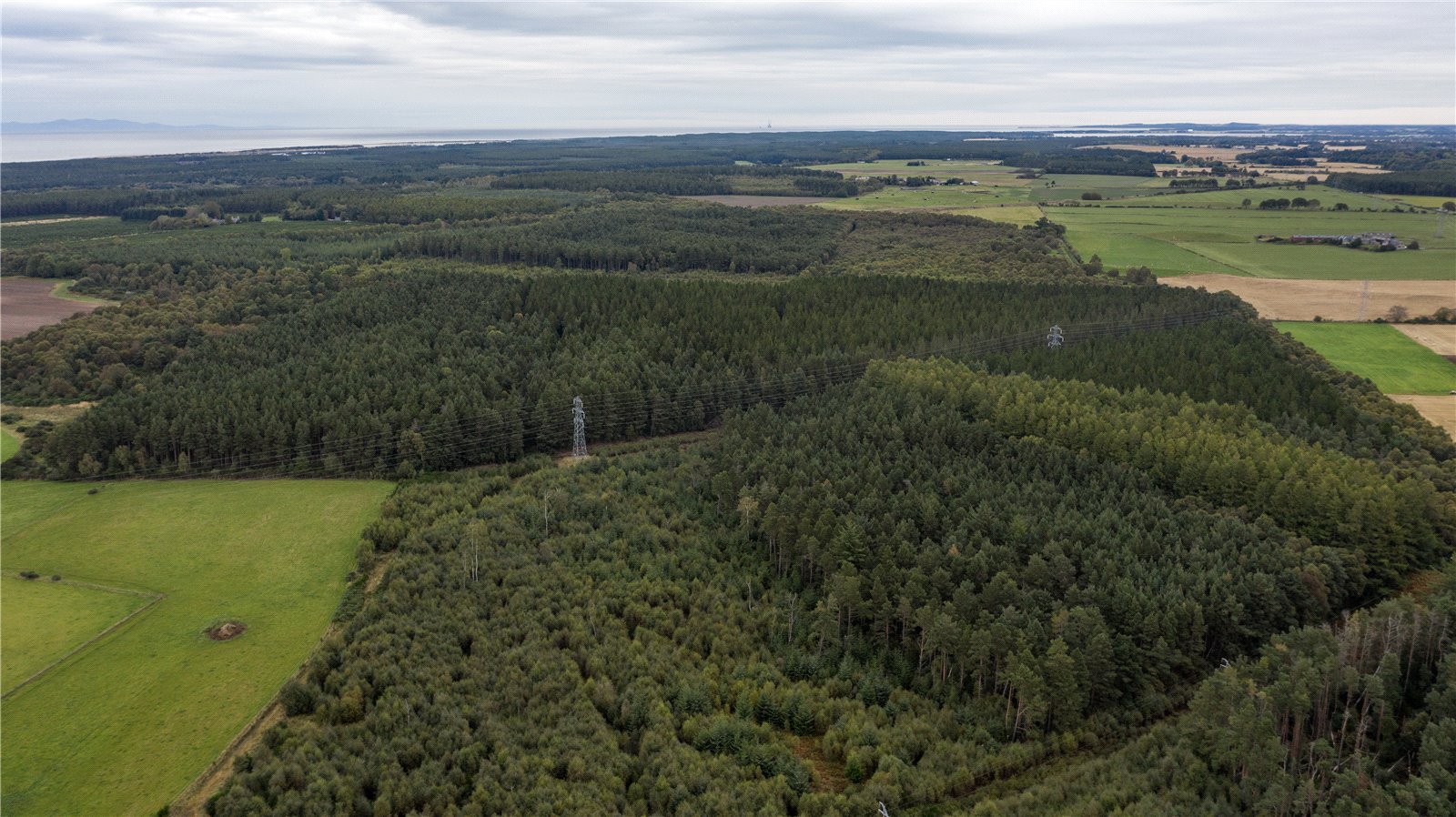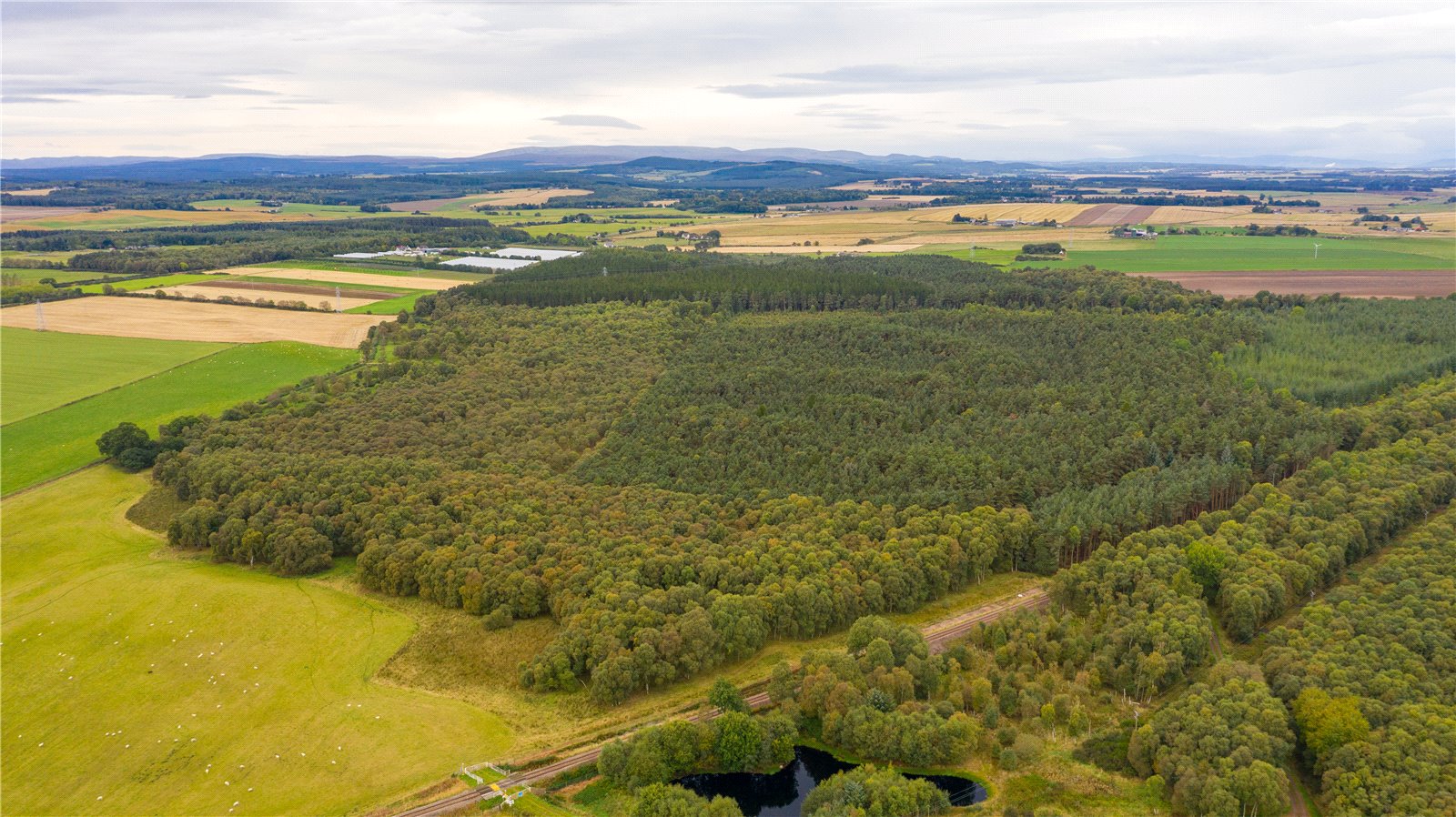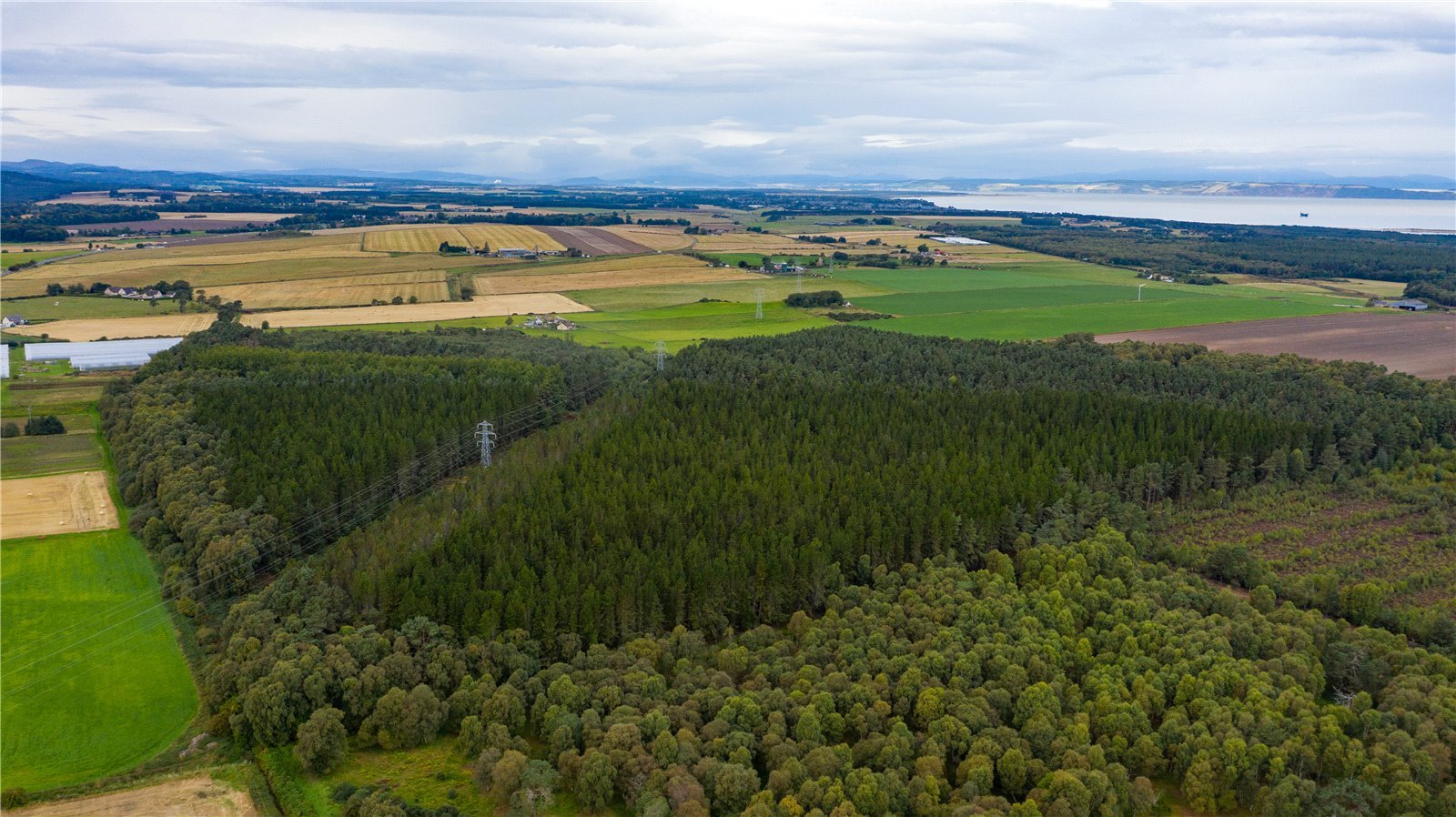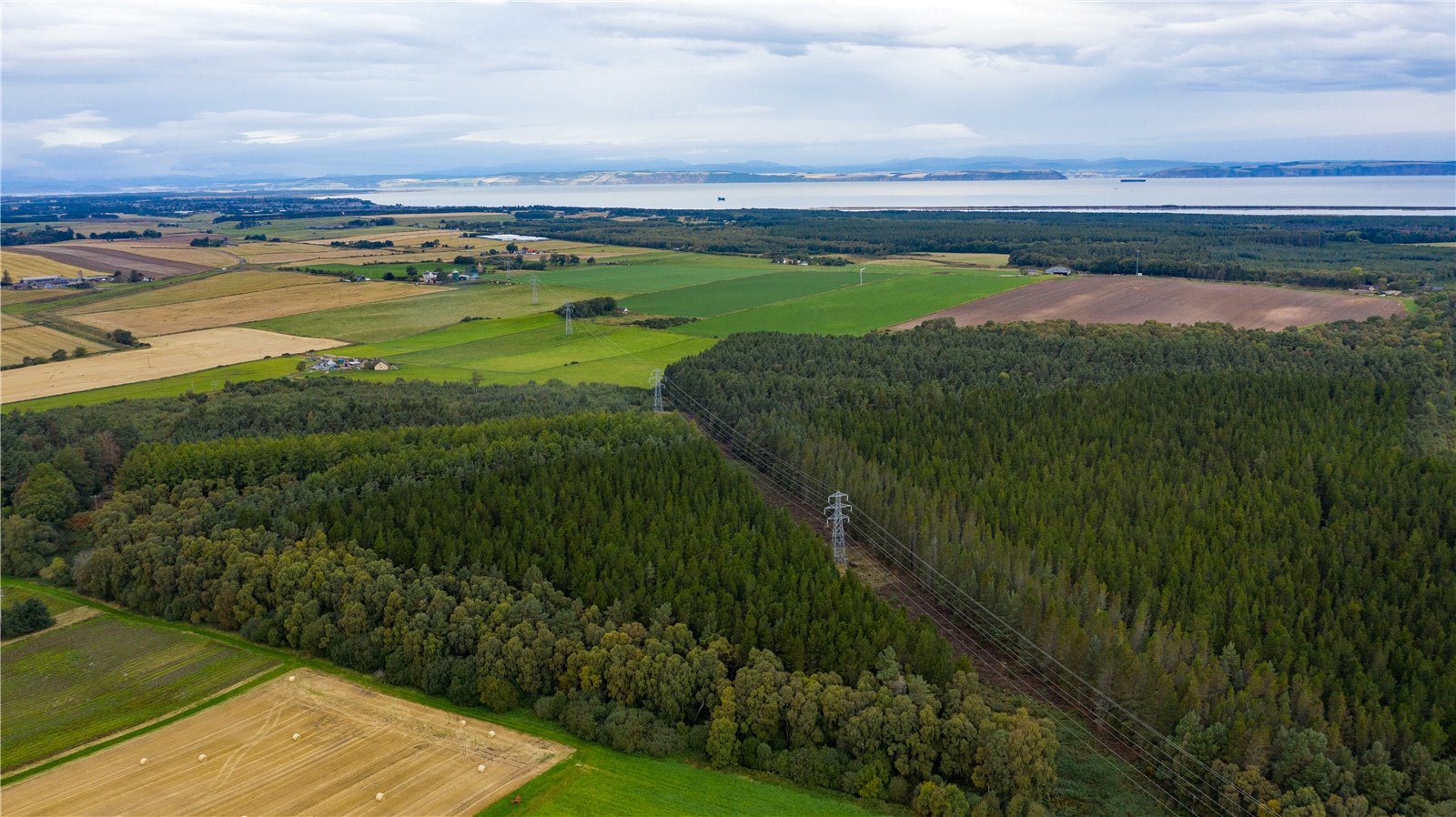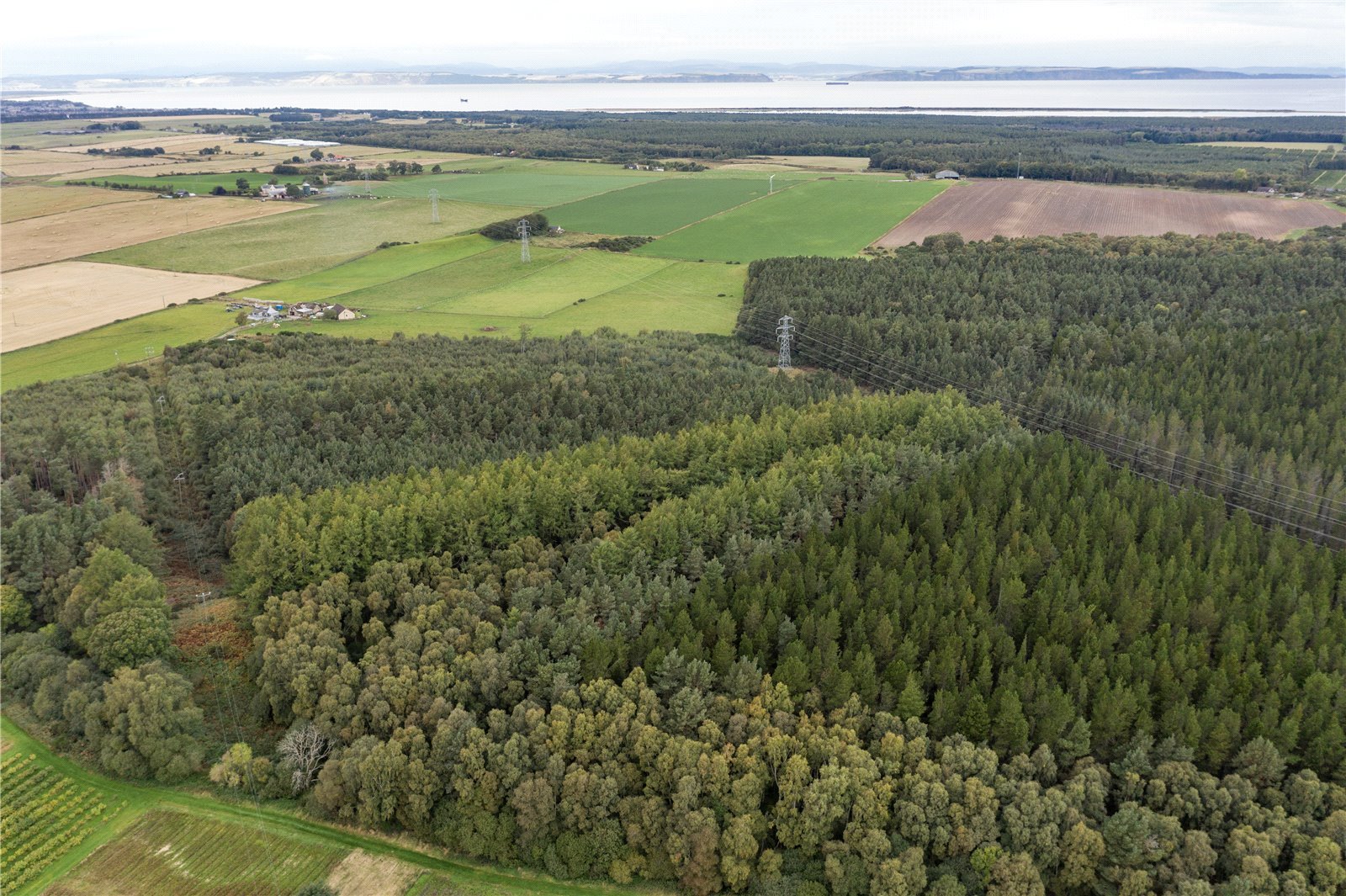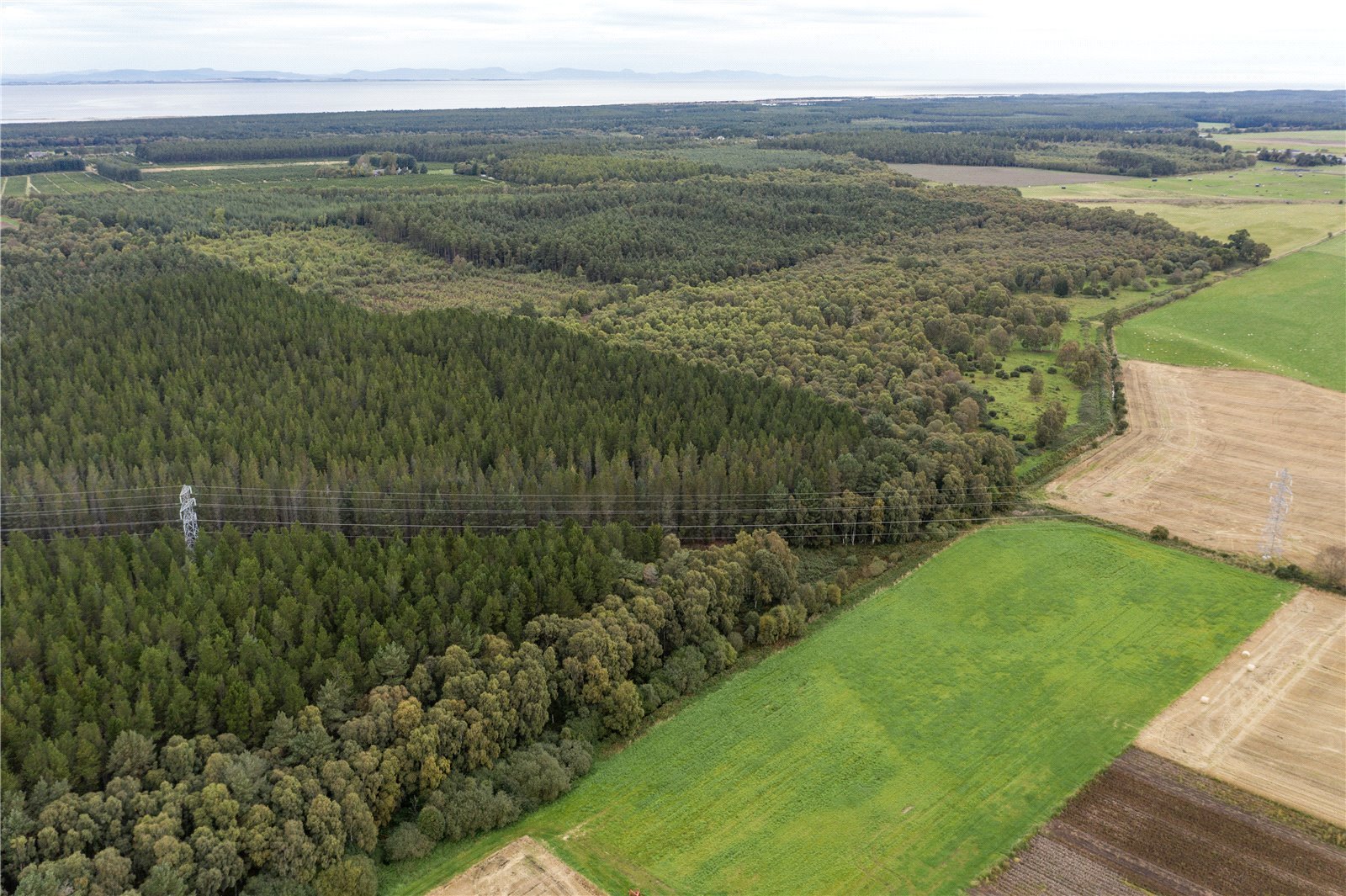 Under offer
Inshoch Moss Woods, Nairn IV12 5QG
Sold
Escart Farm, Tarbert Argyll, PA29 6YF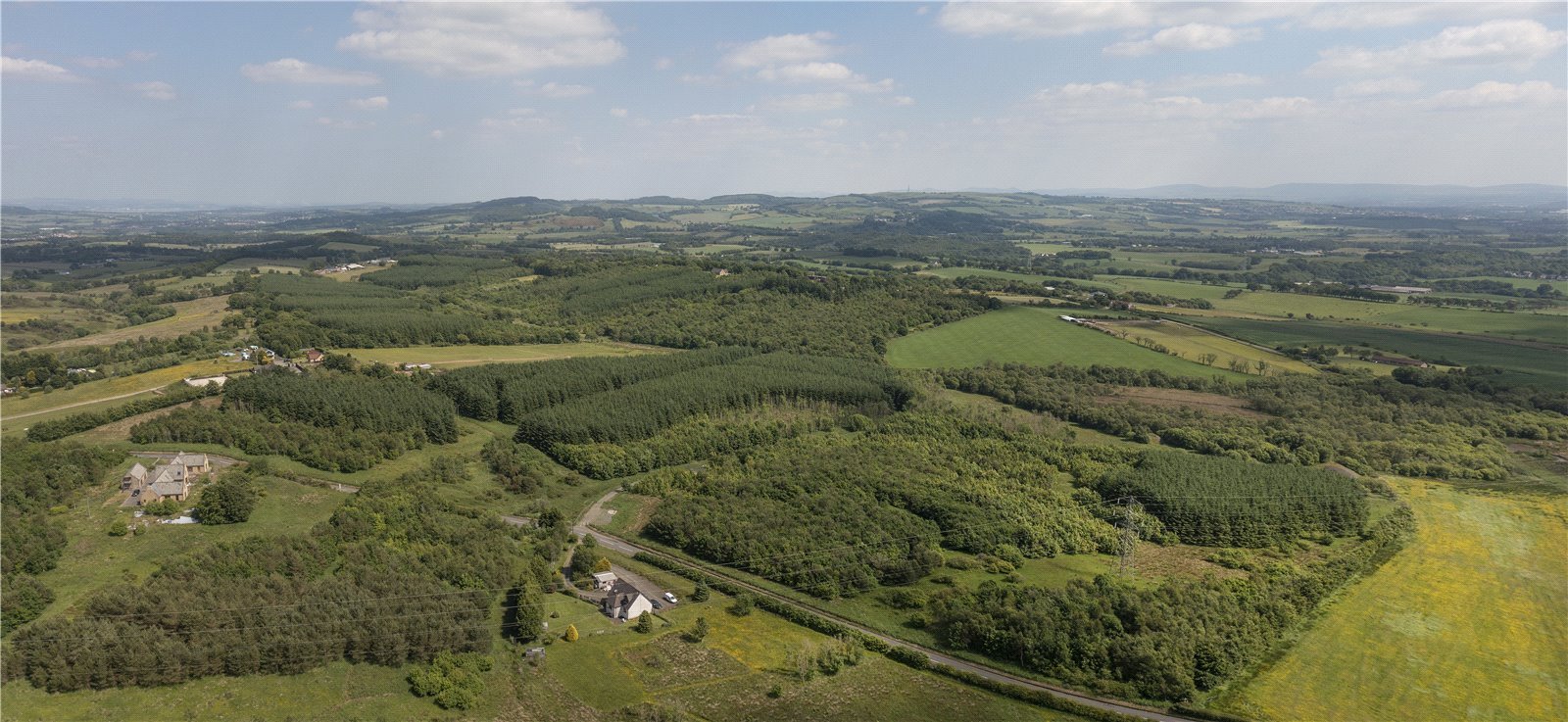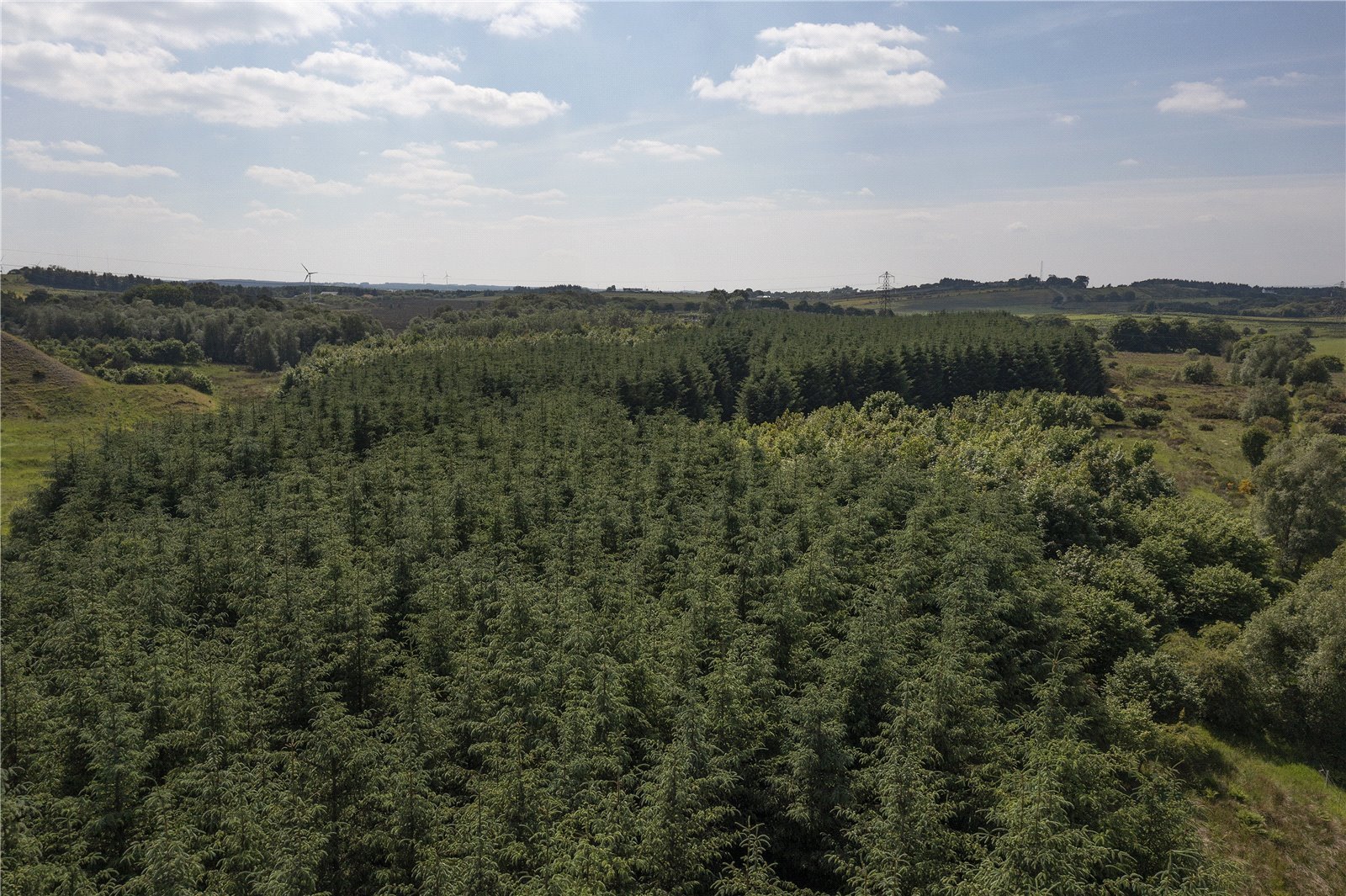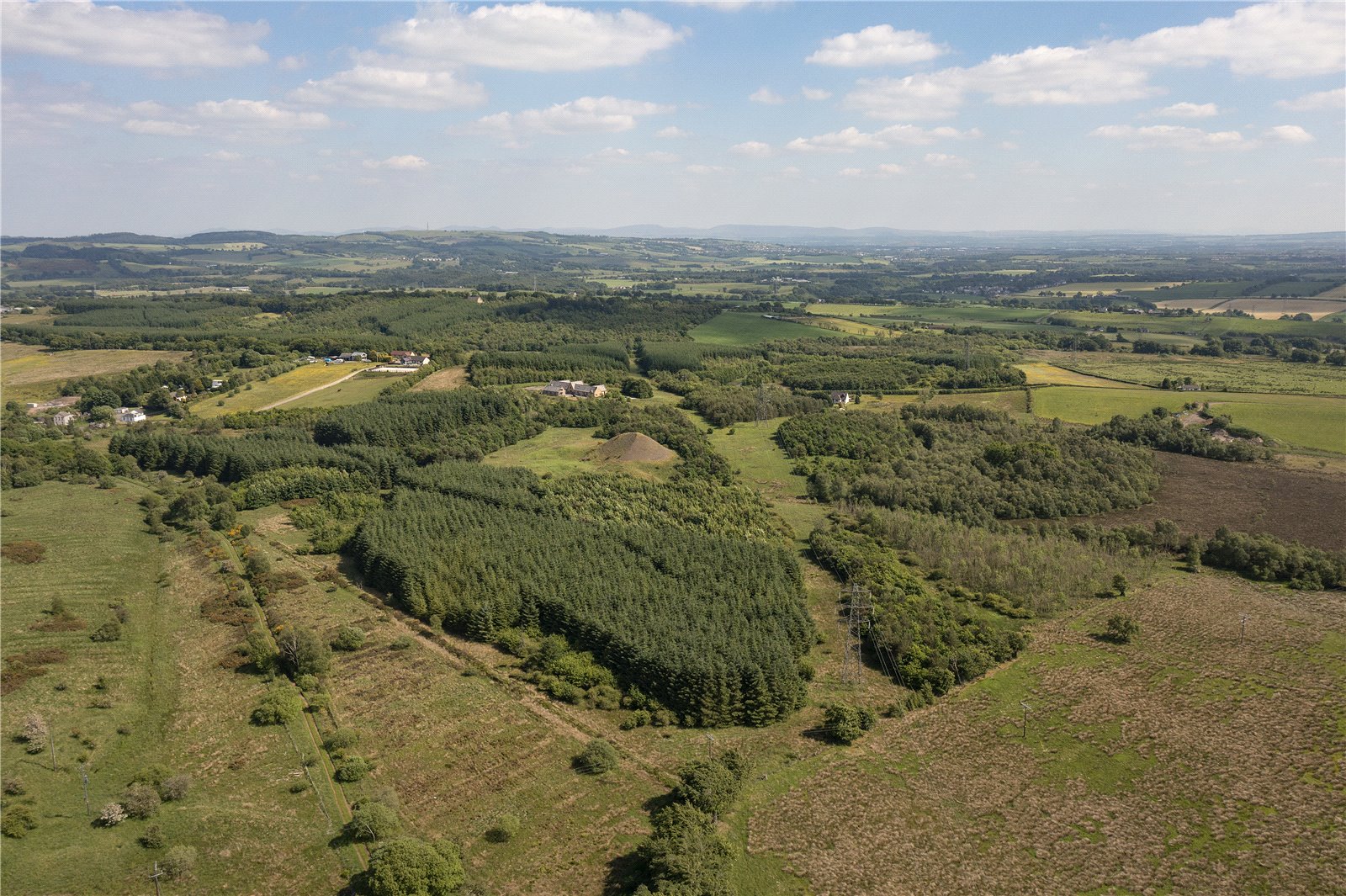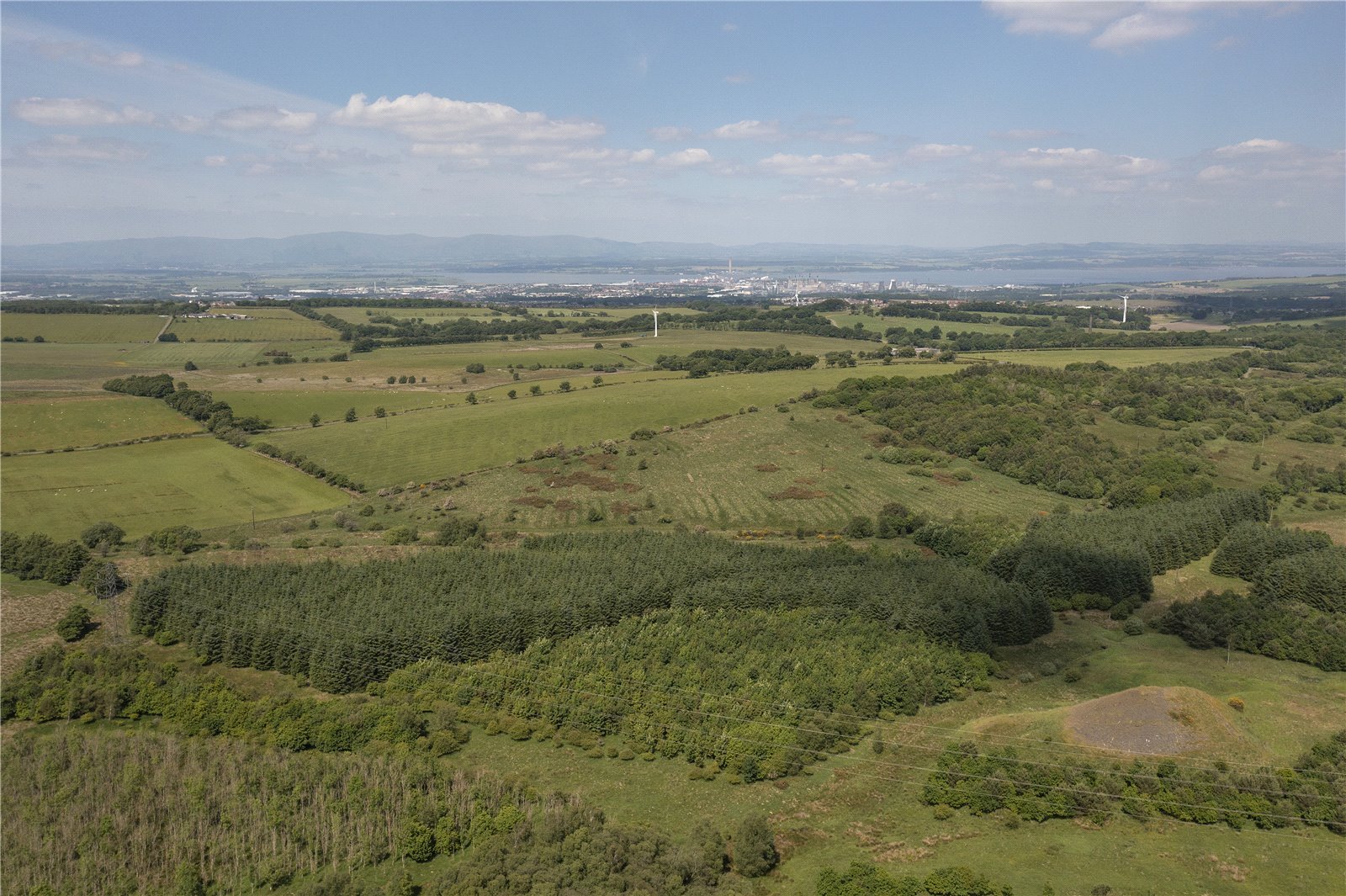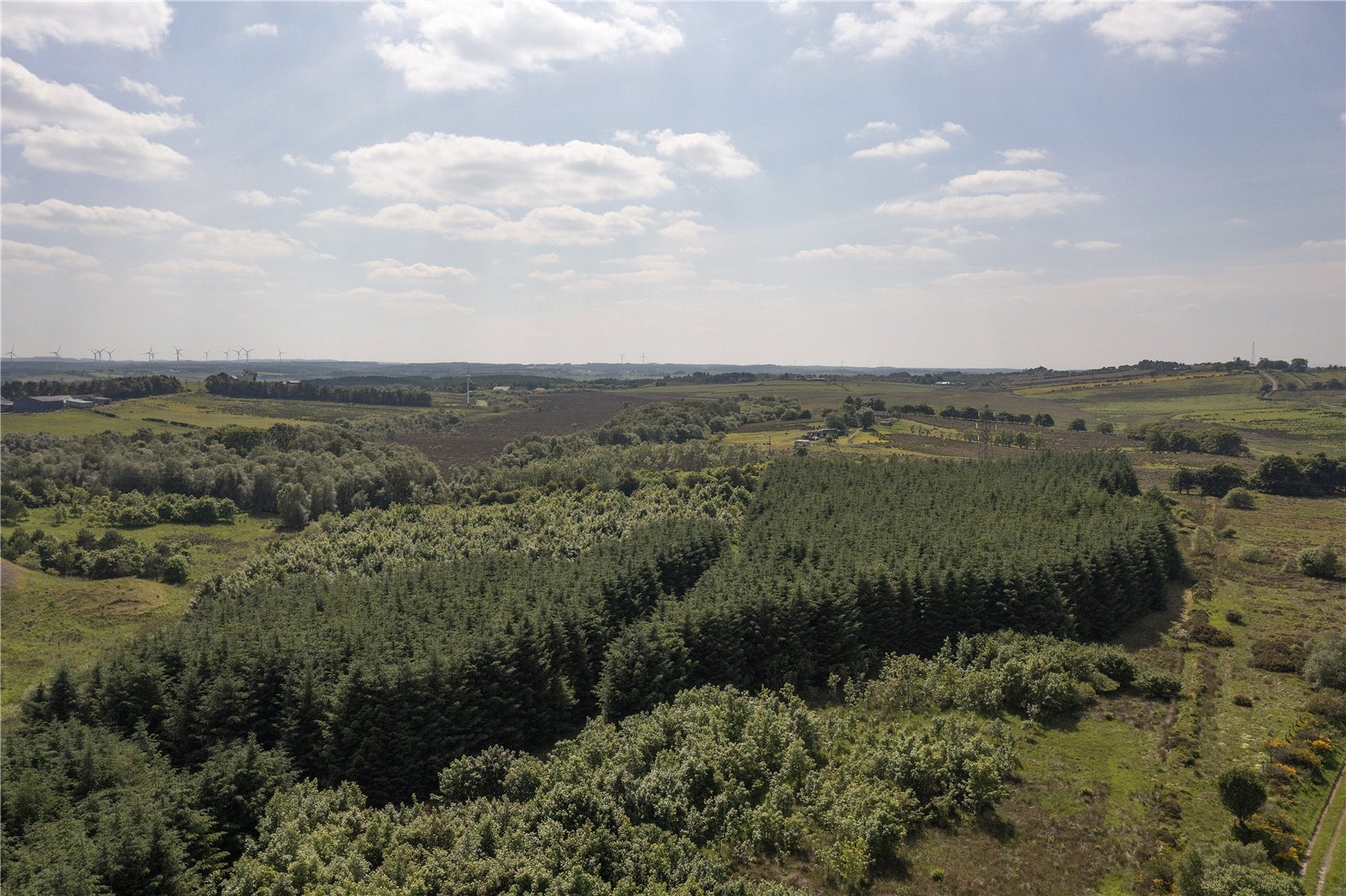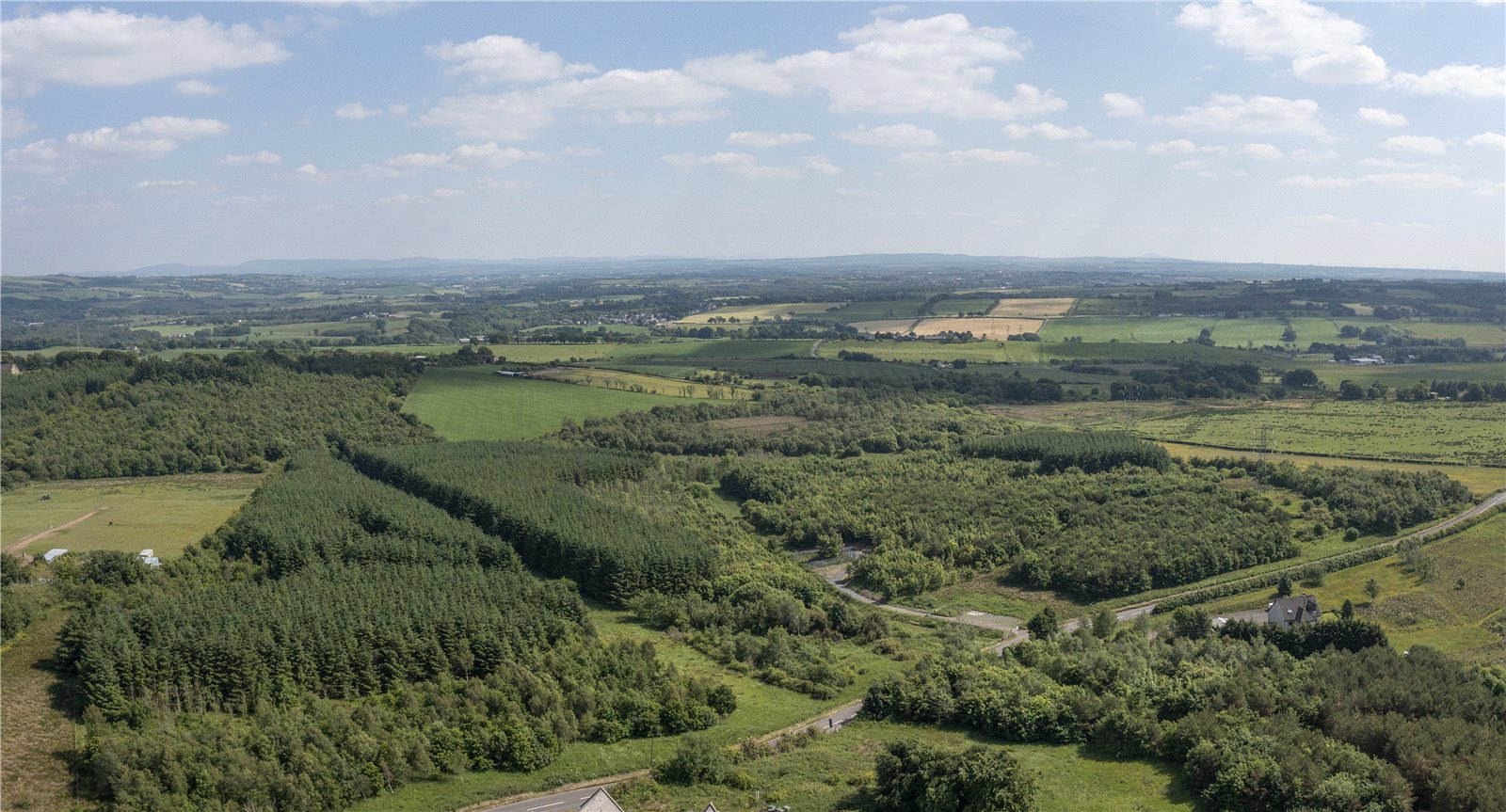 Sold
Gateside Woodlands, Falkirk FK1 2HN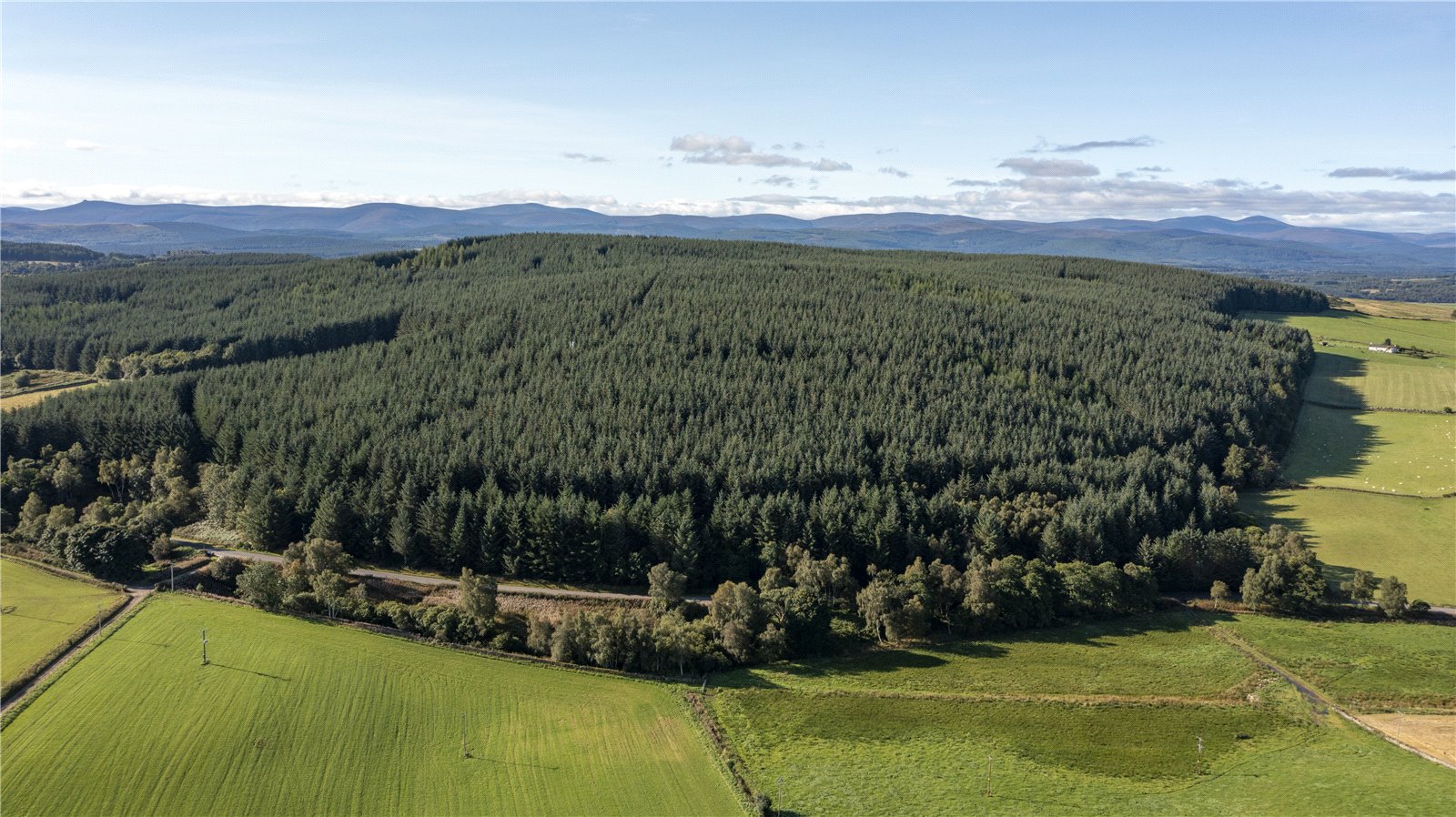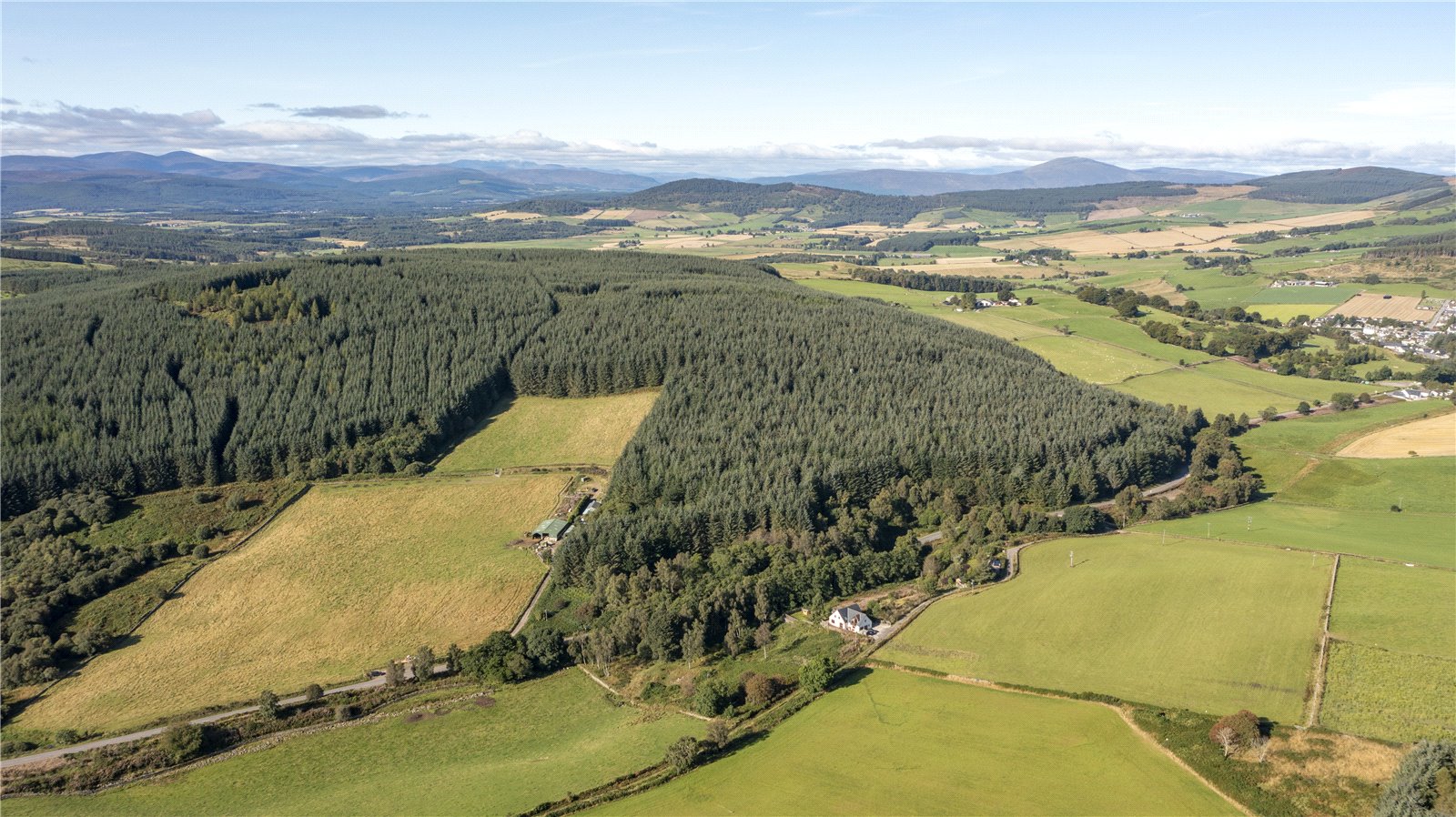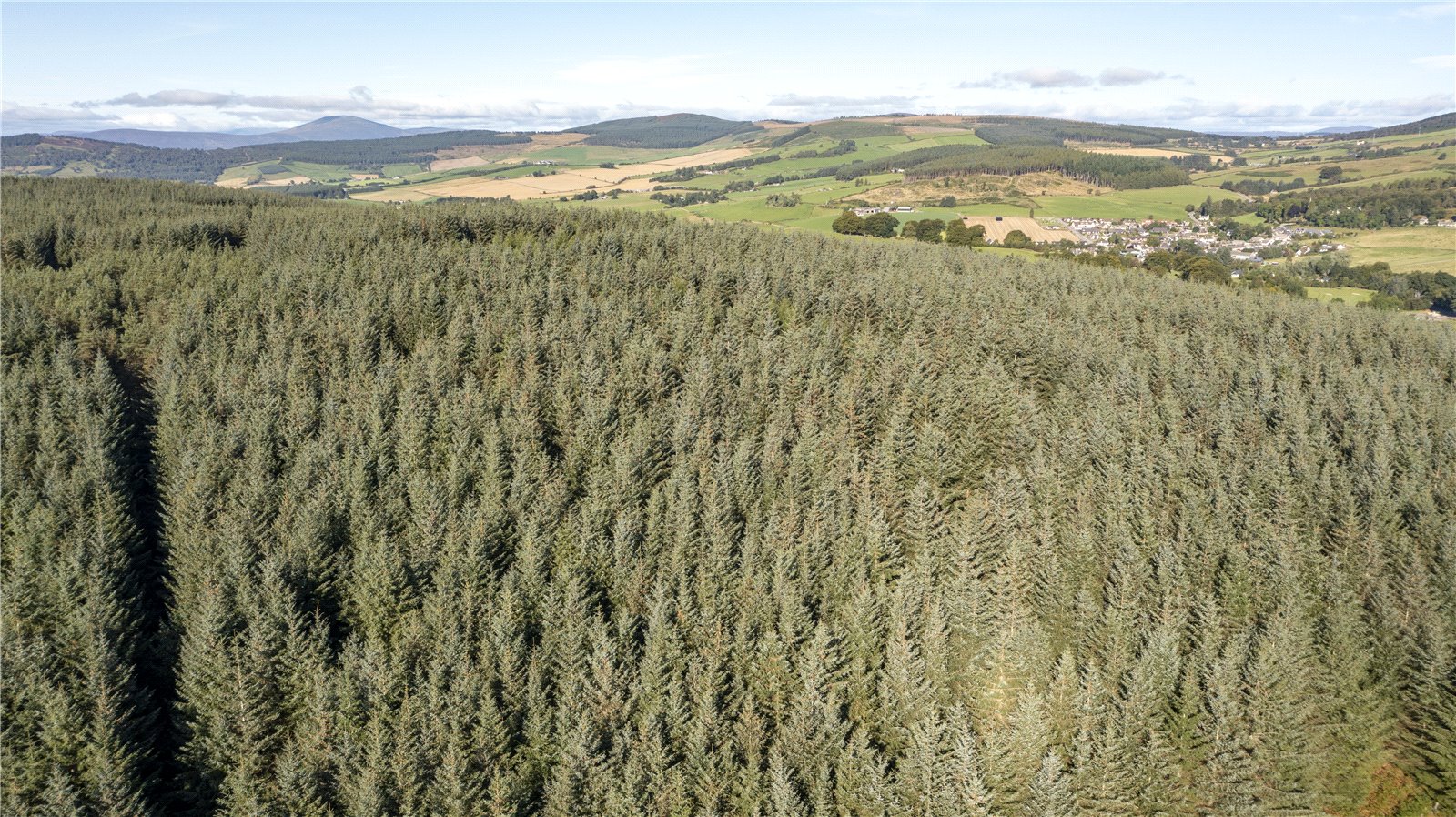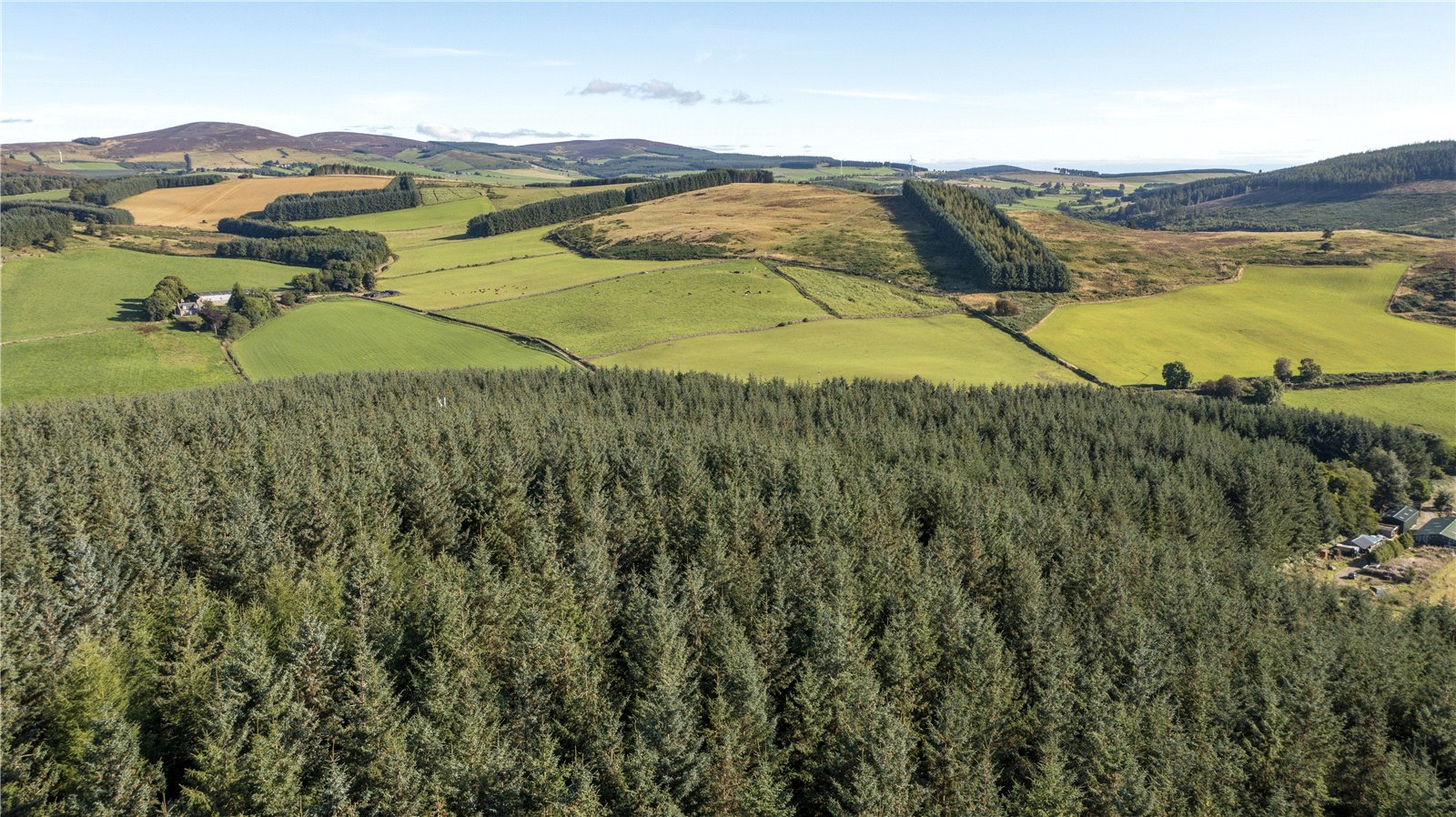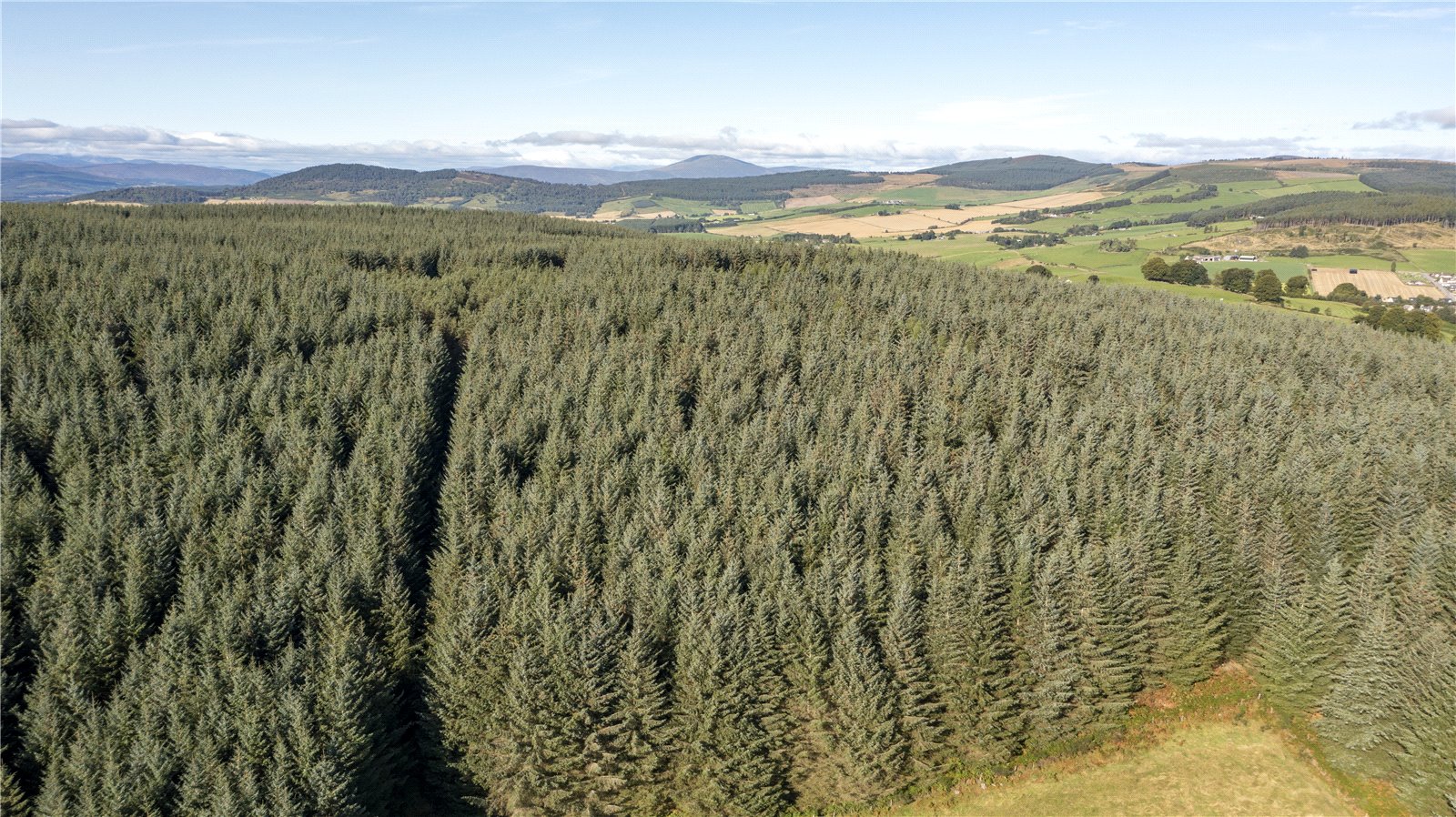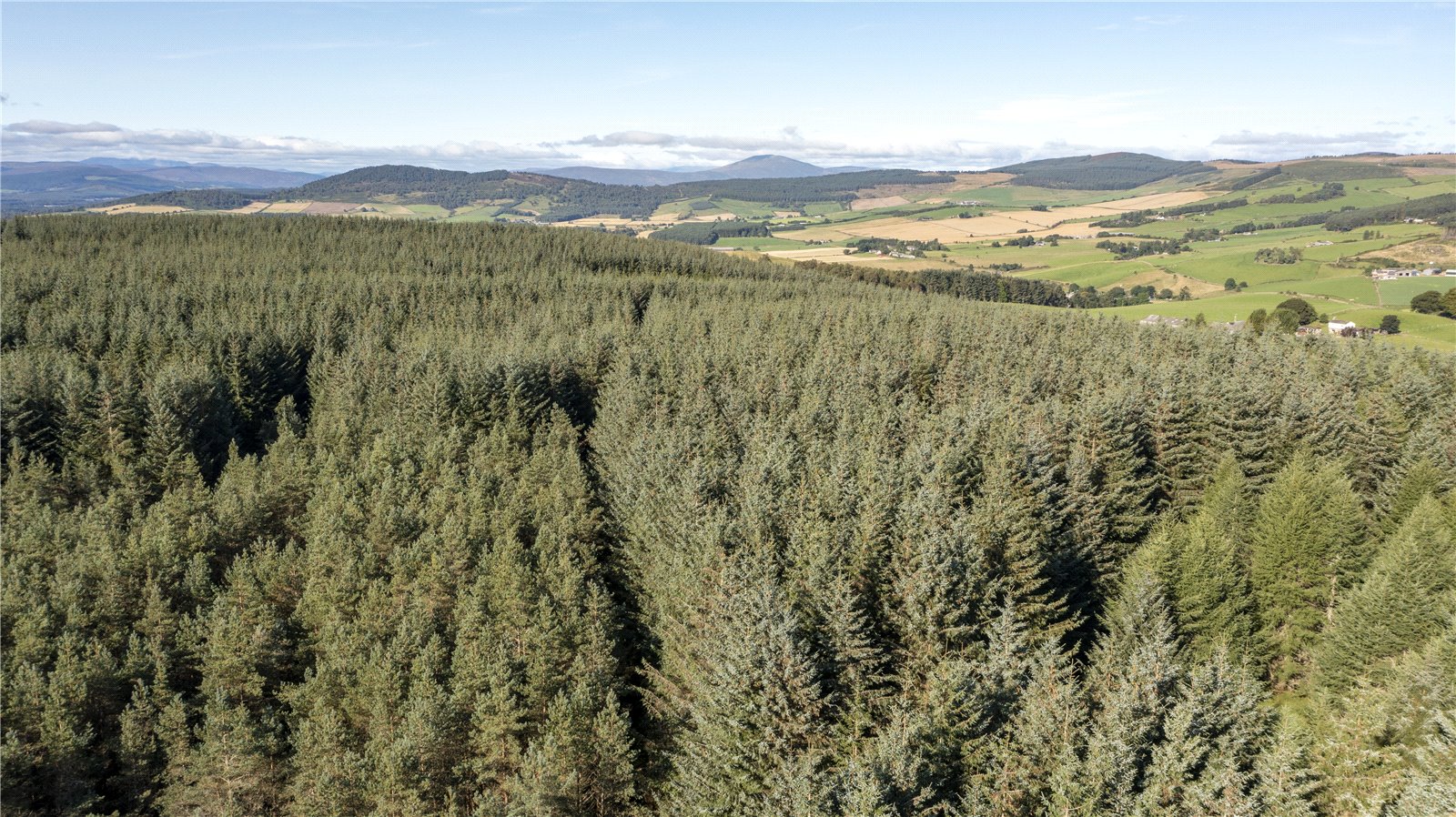 Sold
Findrack Wood, Lumphanan Aberdeenshire, AB31 4LE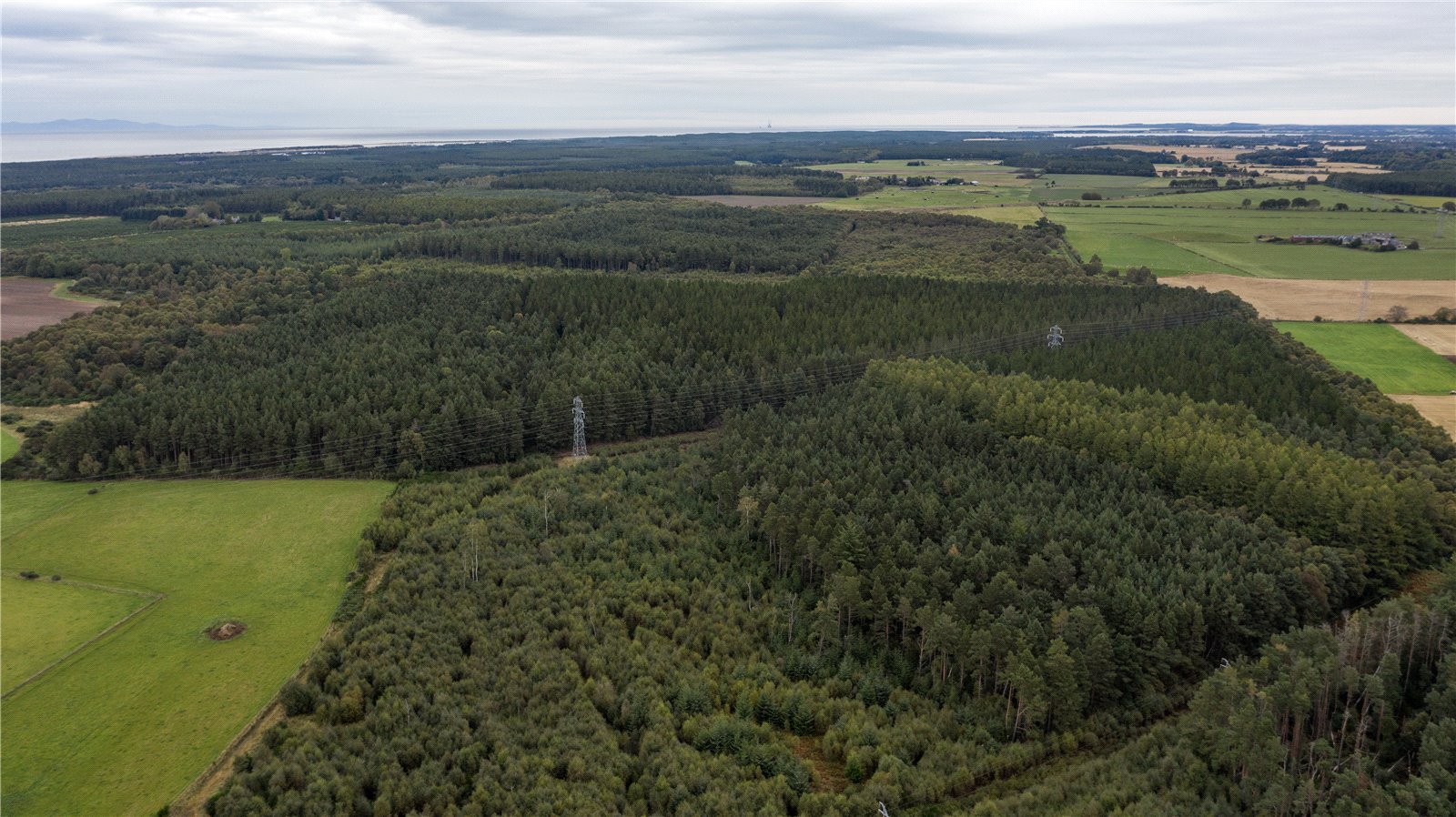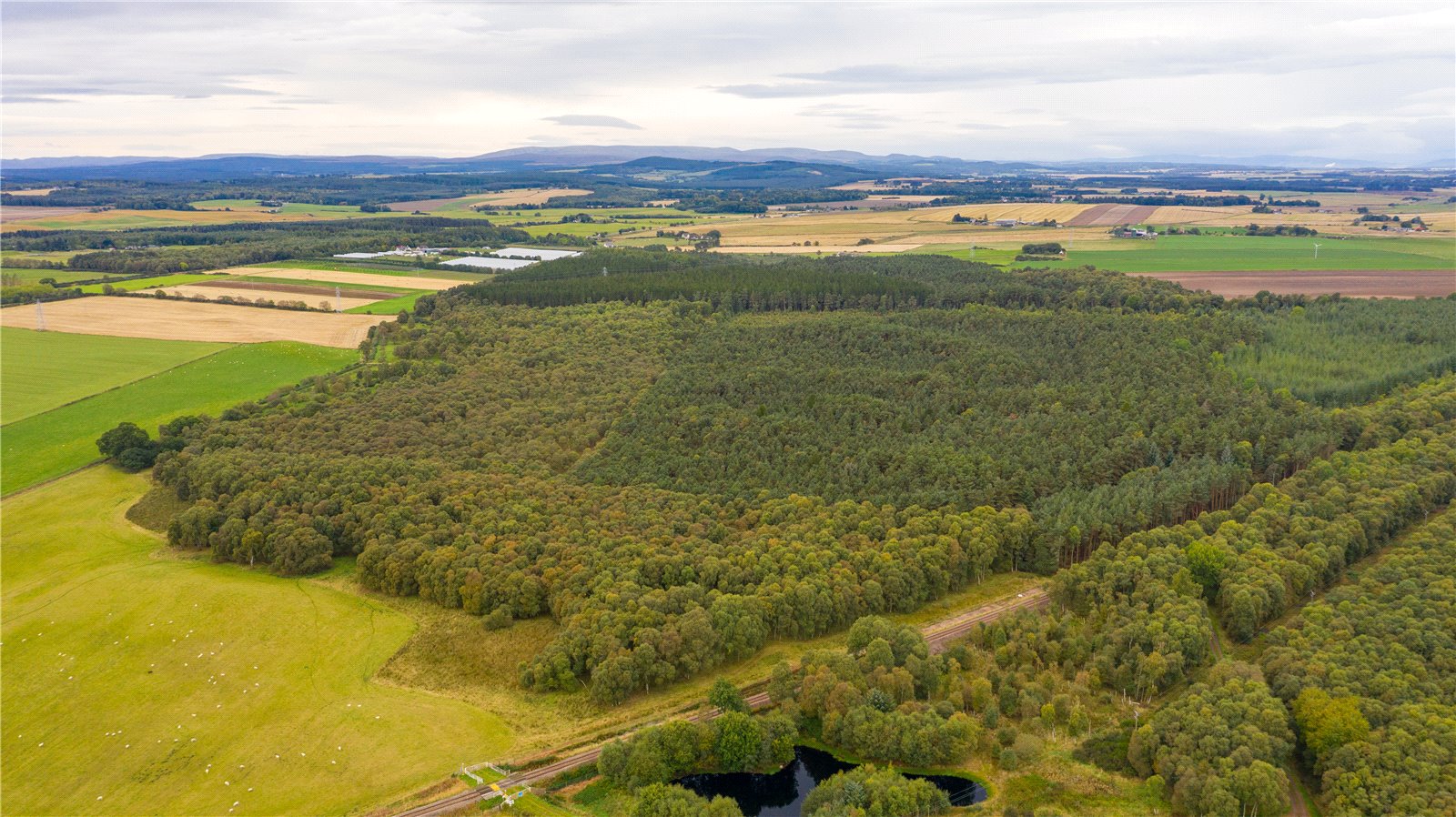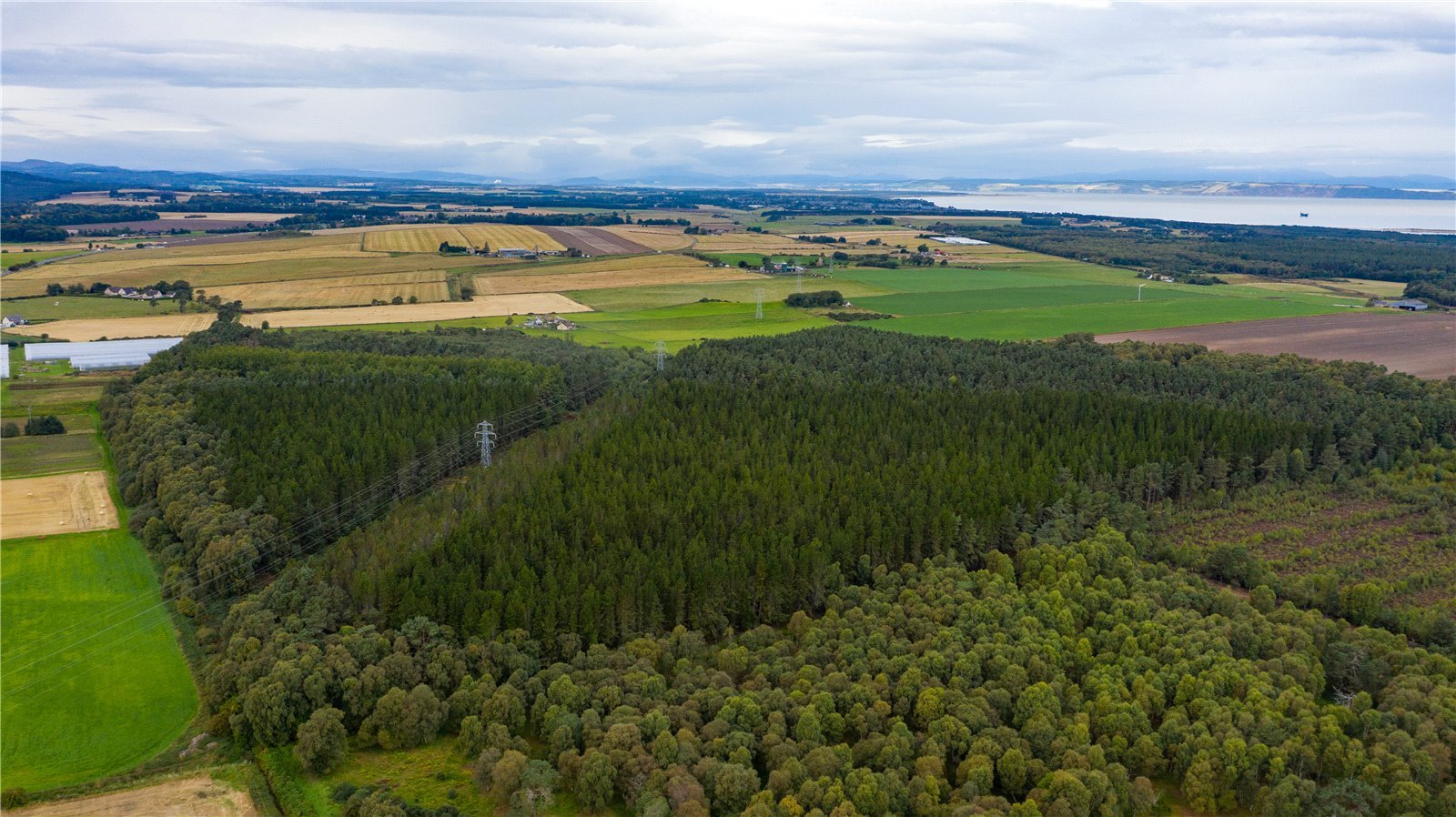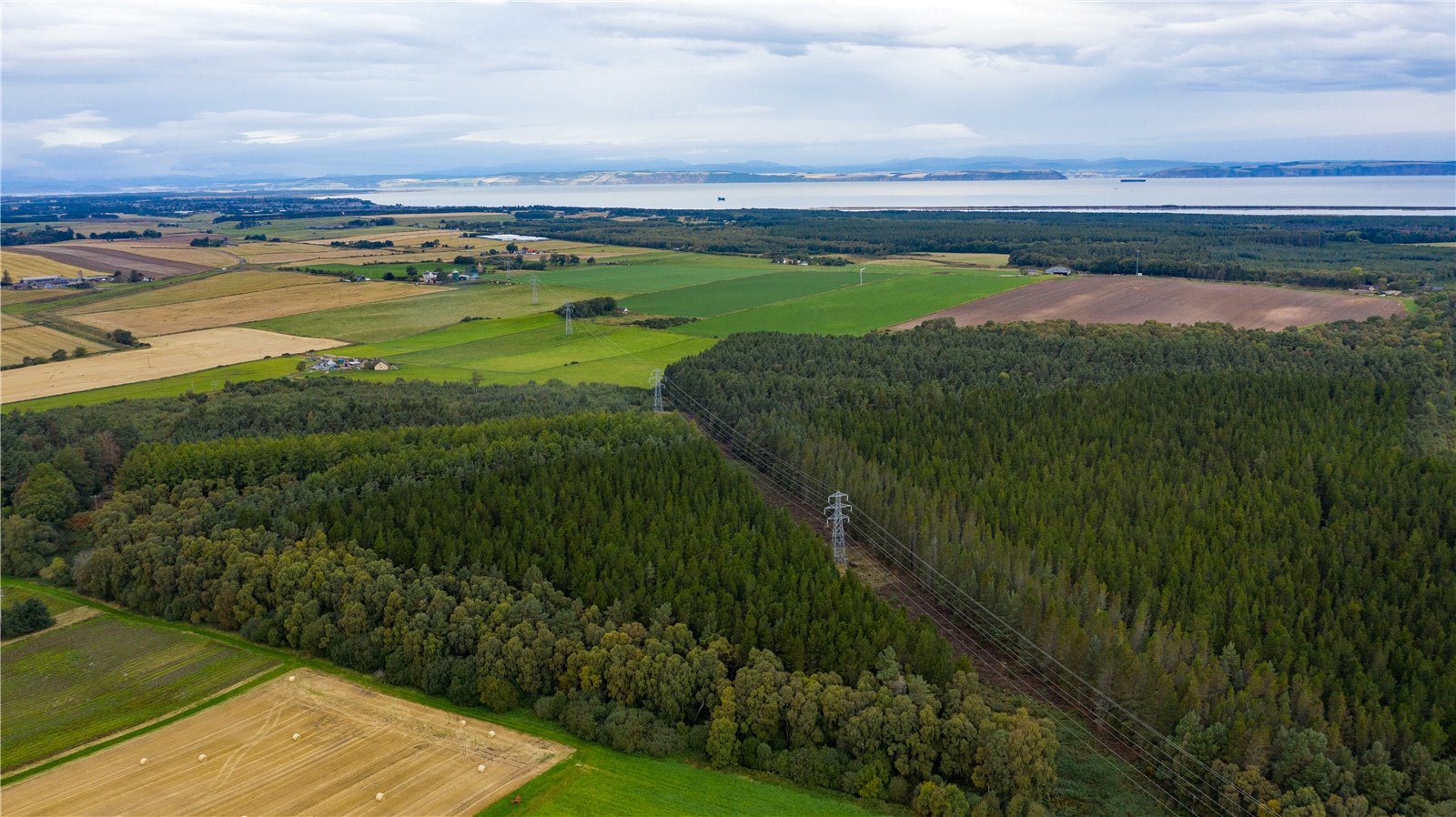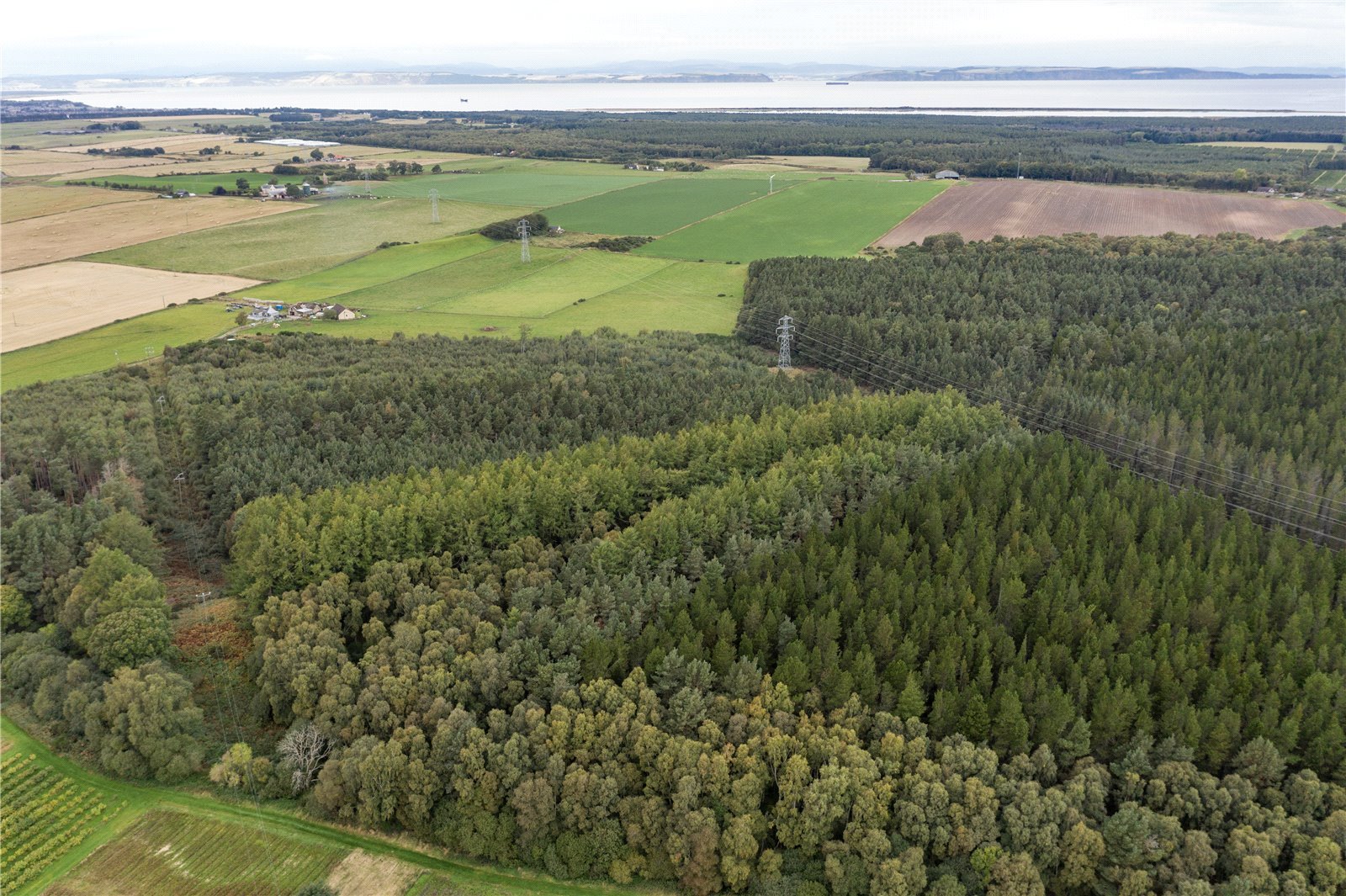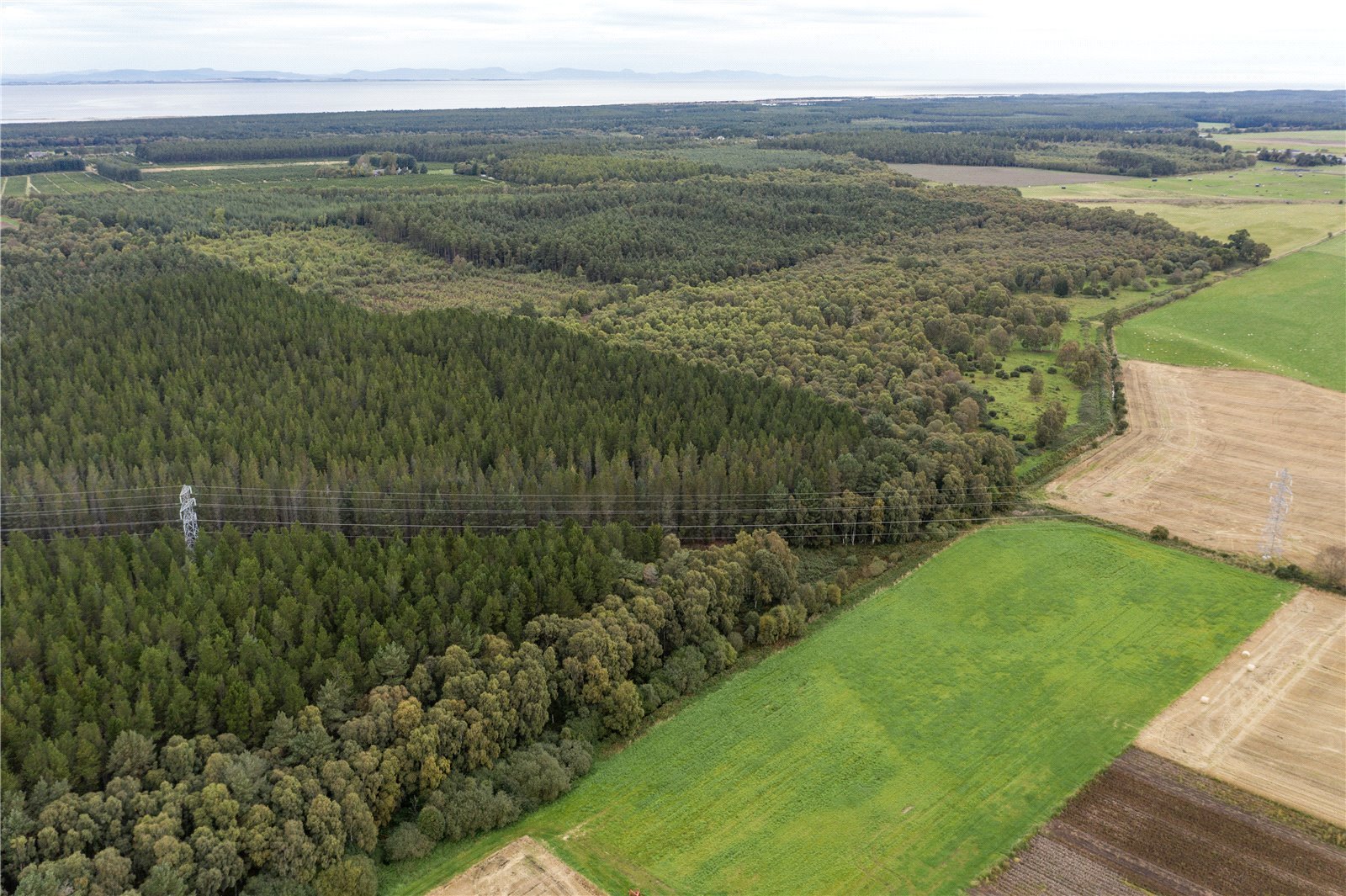 Under offer
Inshoch Moss Woods, Nairn IV12 5QG
Sold
Escart Farm, Tarbert Argyll, PA29 6YF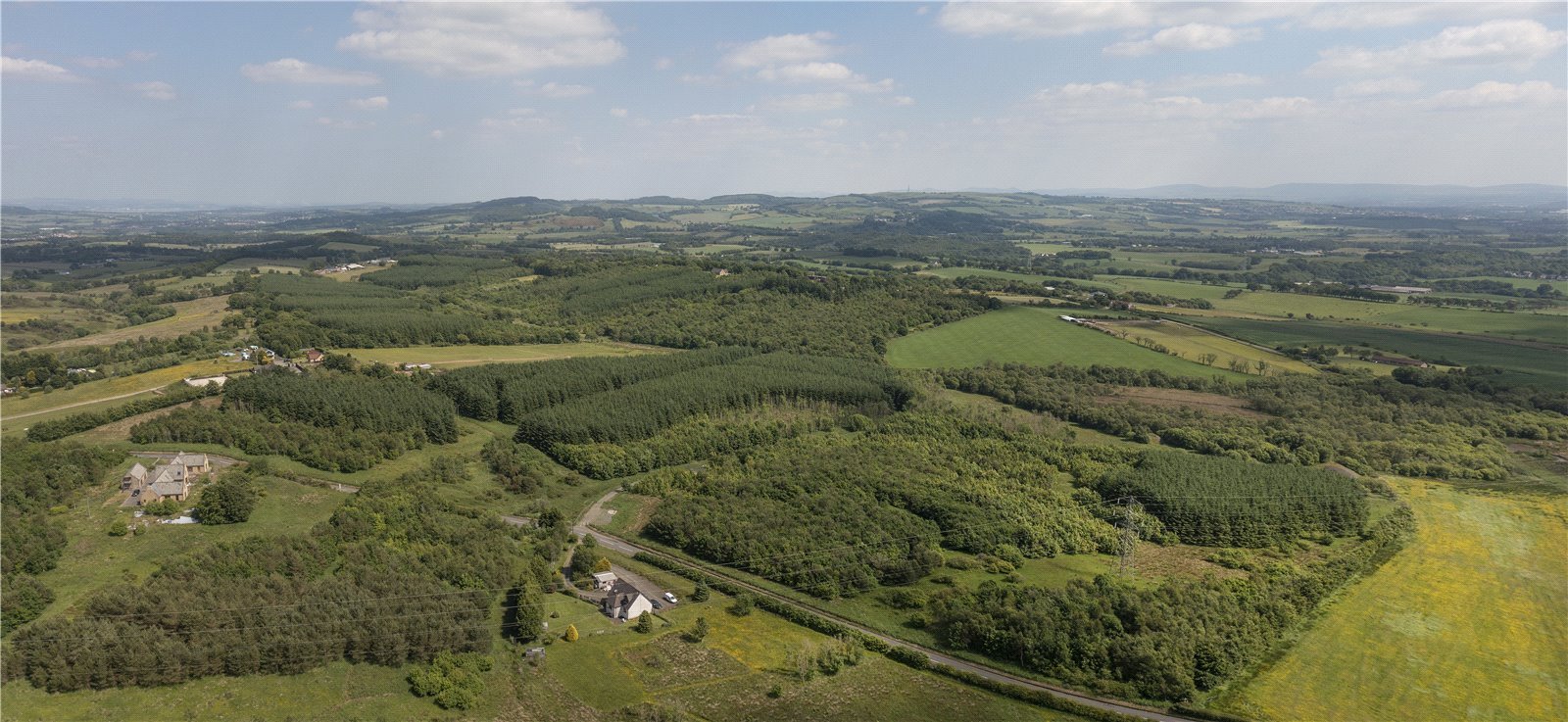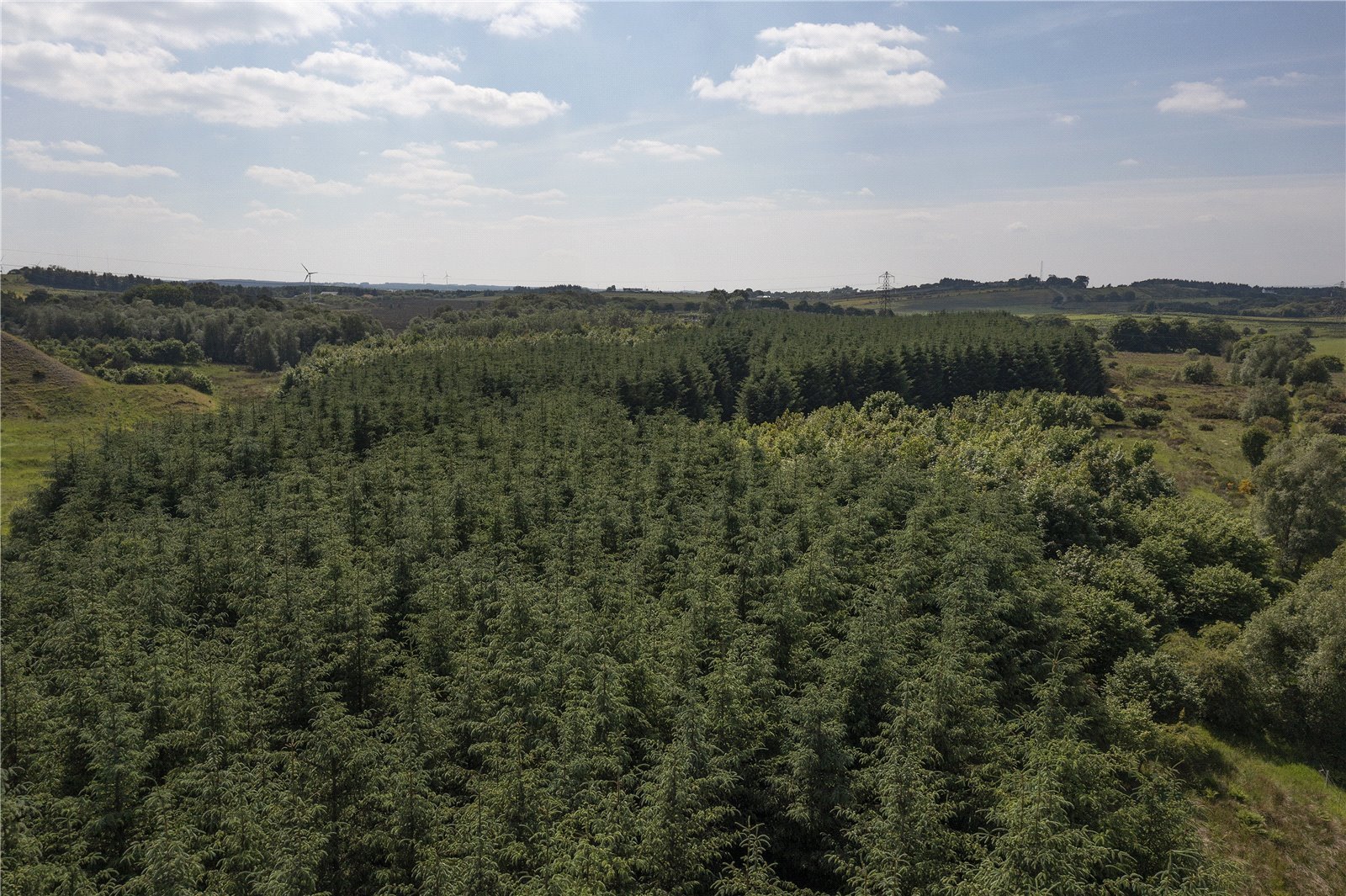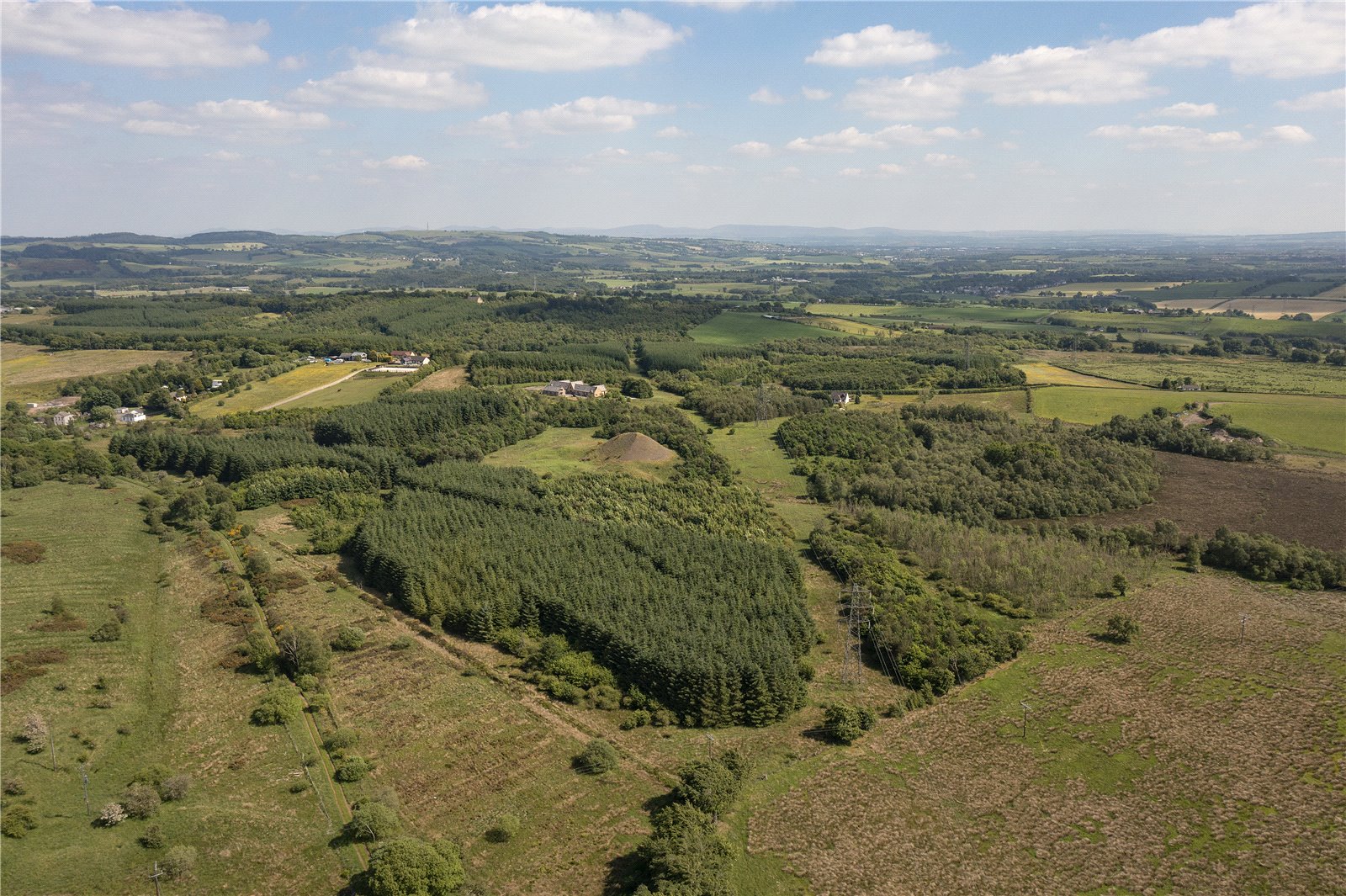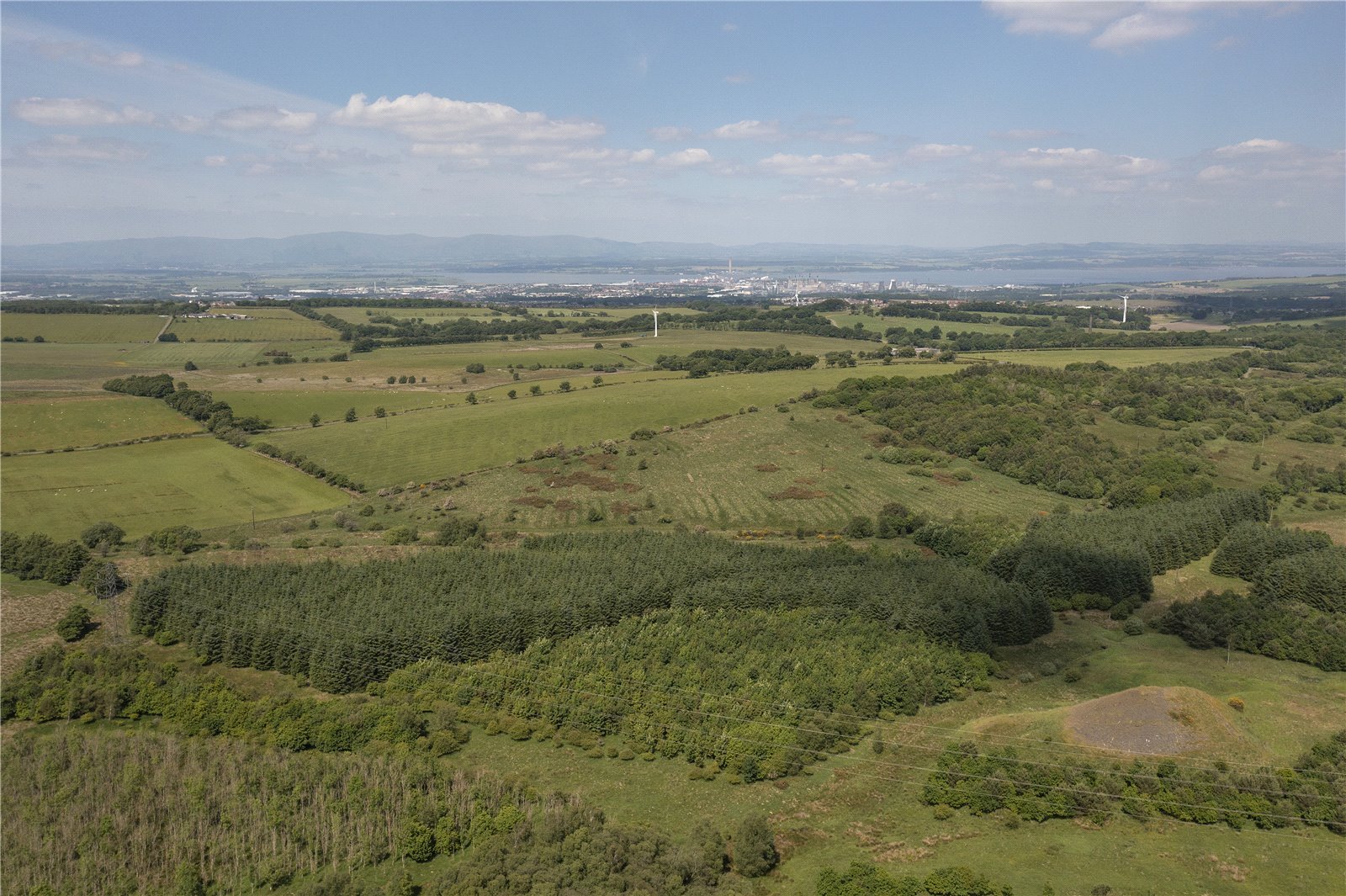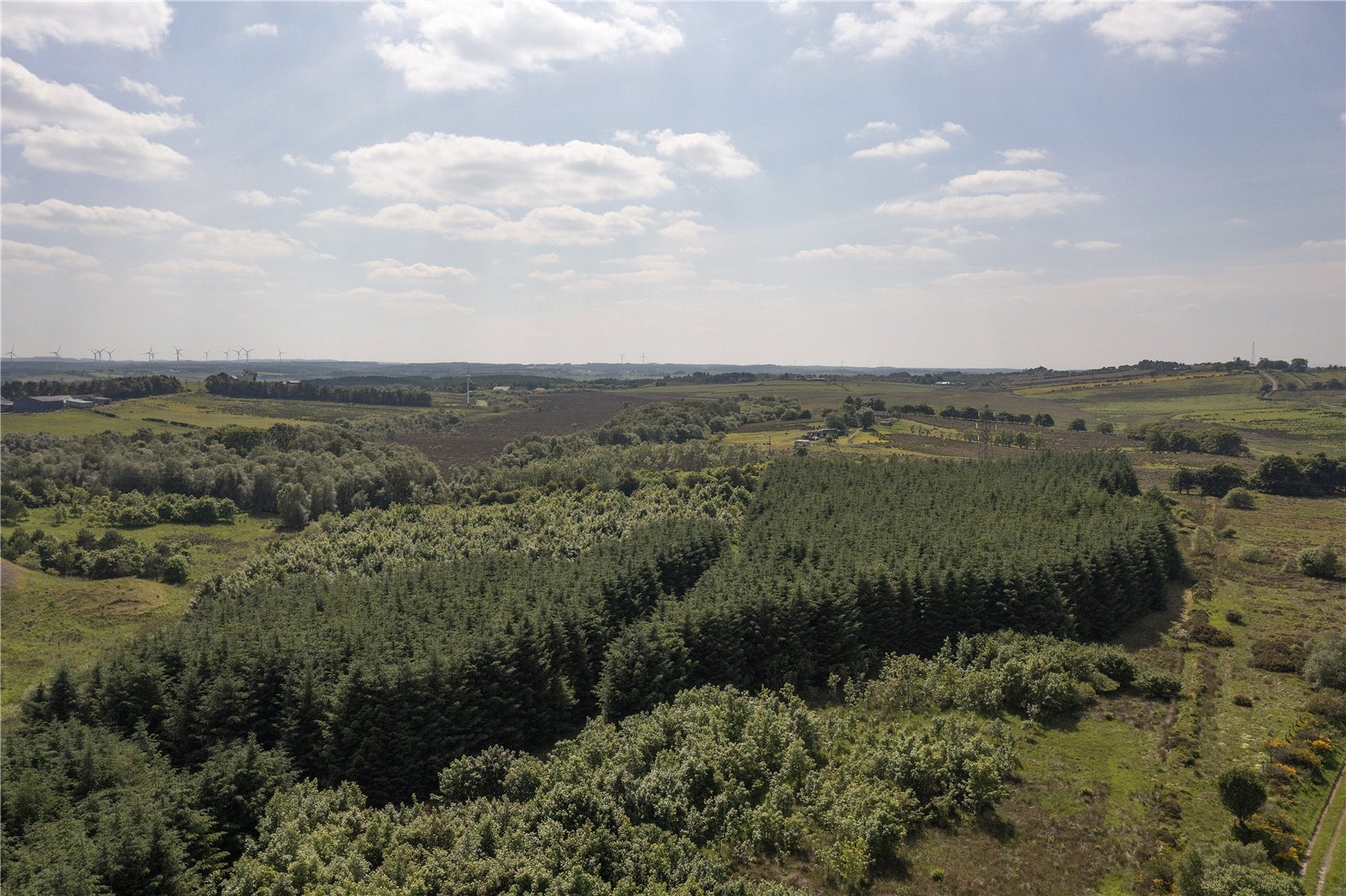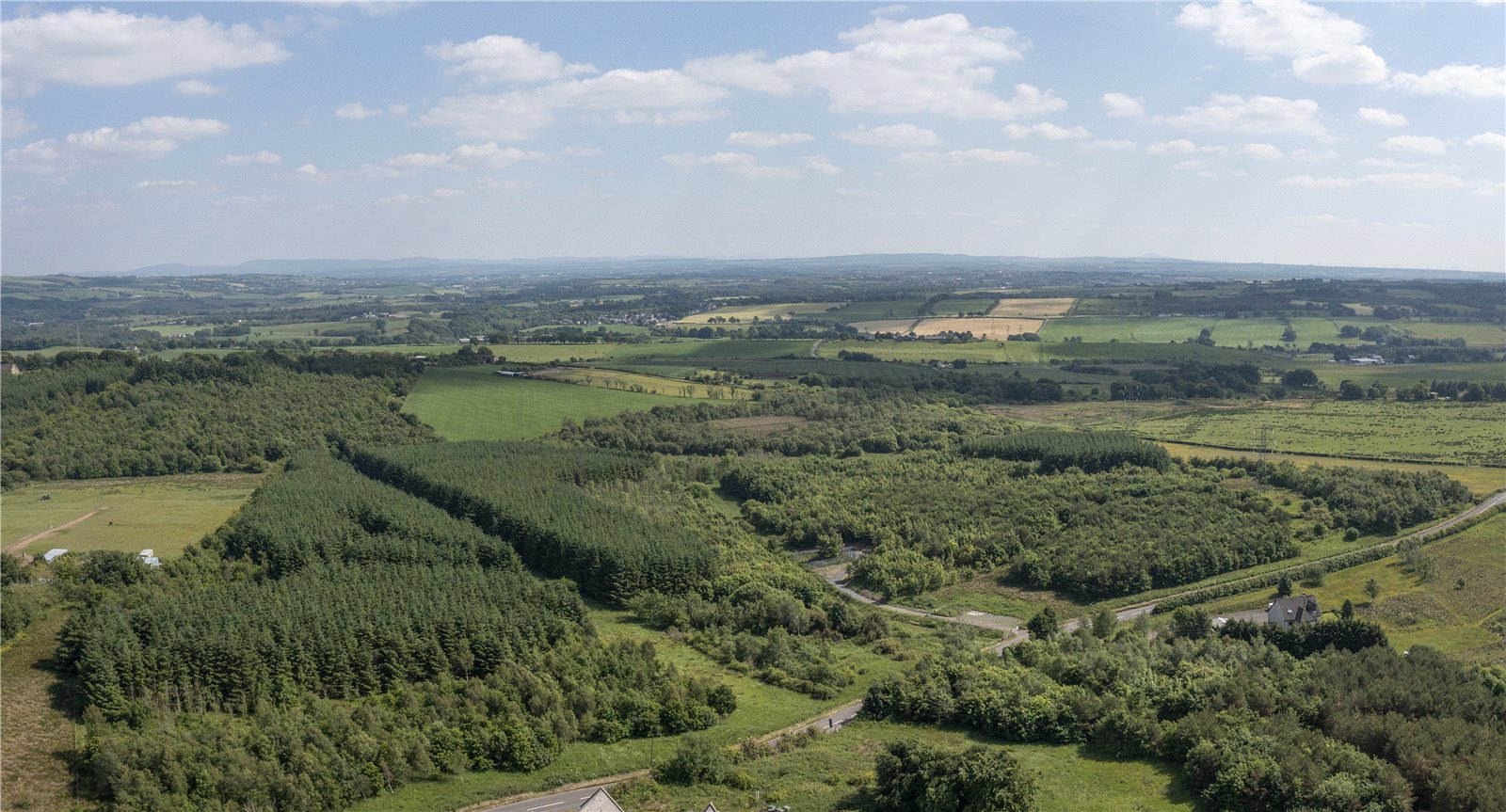 Sold
Gateside Woodlands, Falkirk FK1 2HN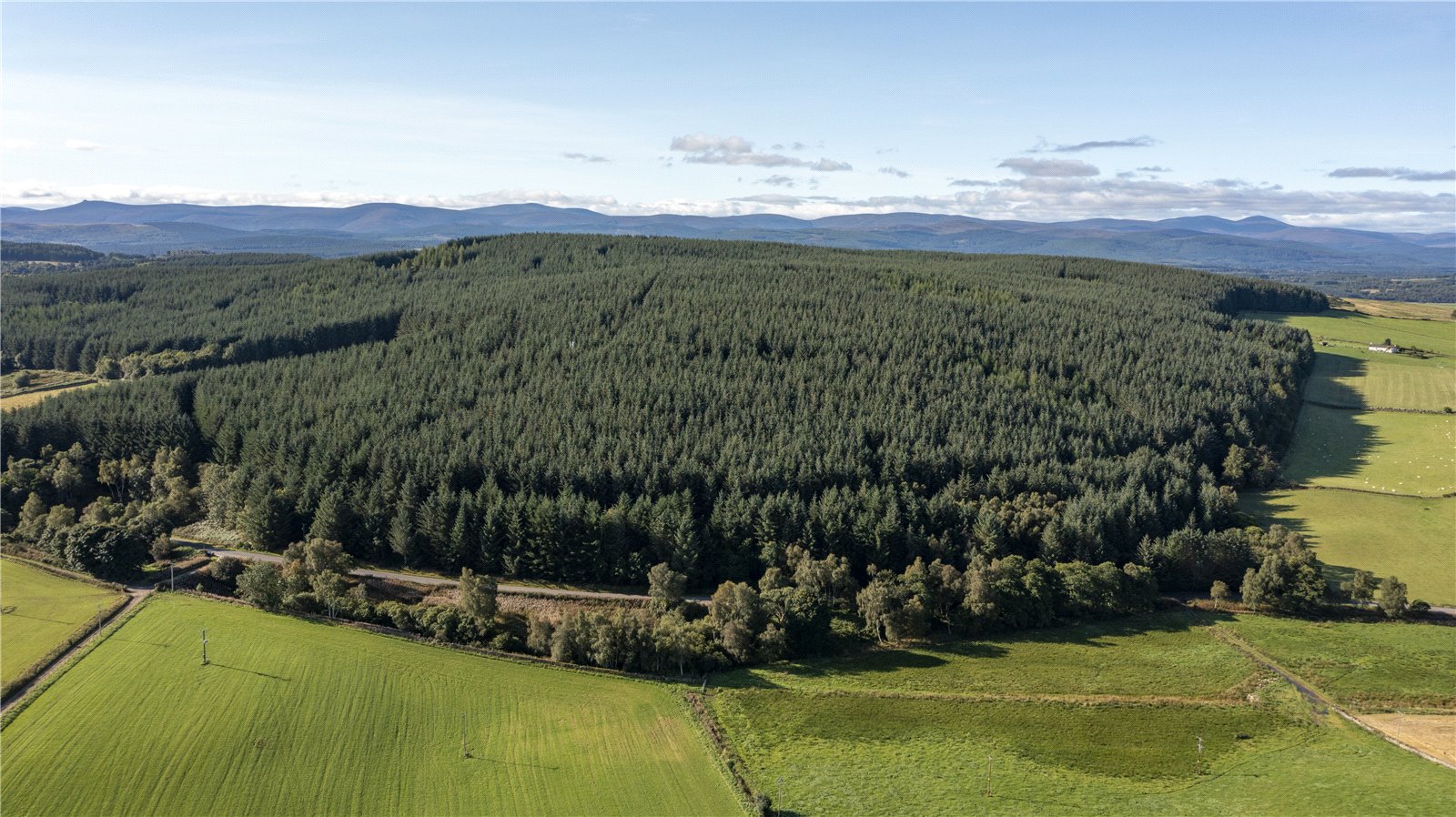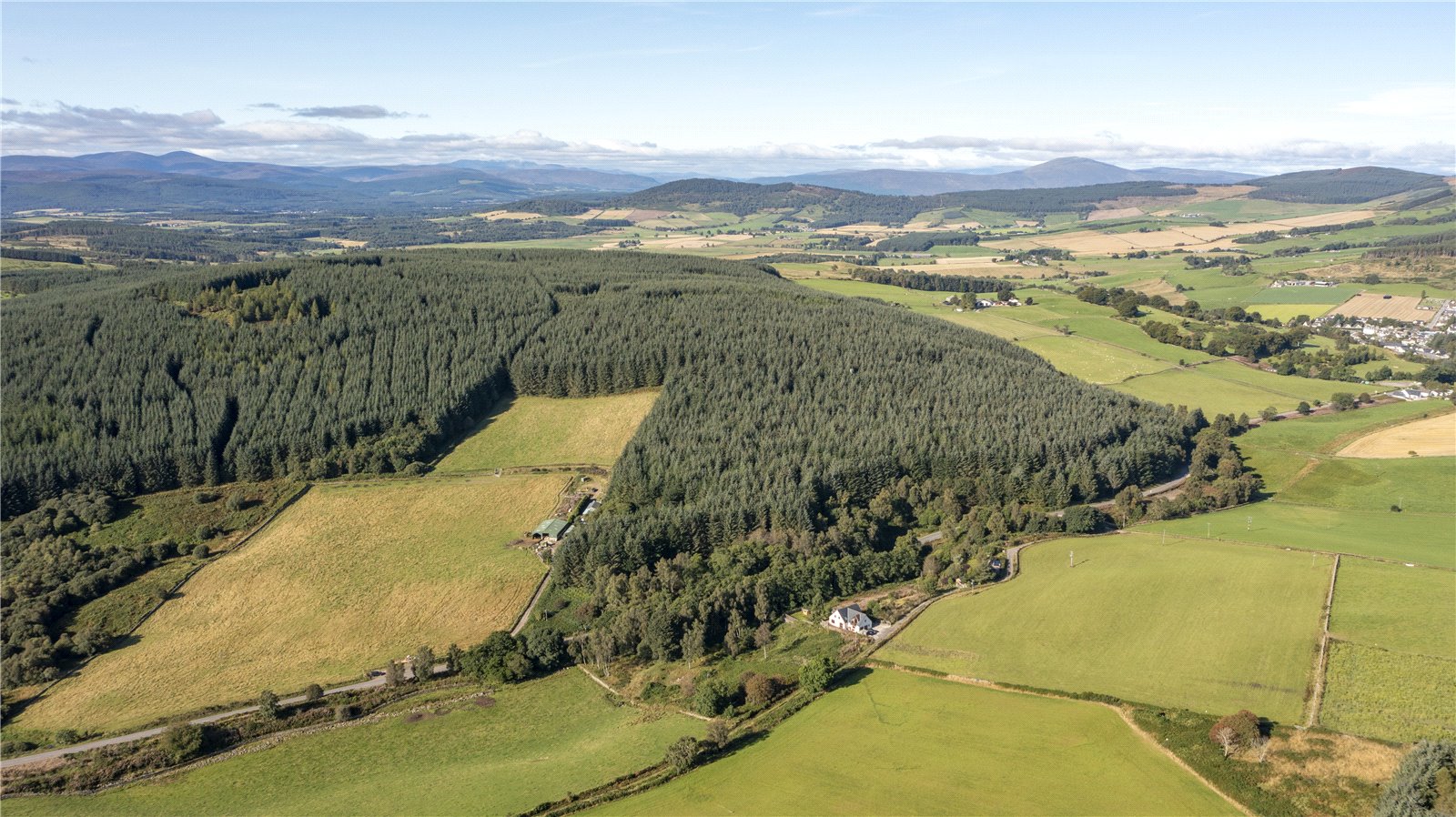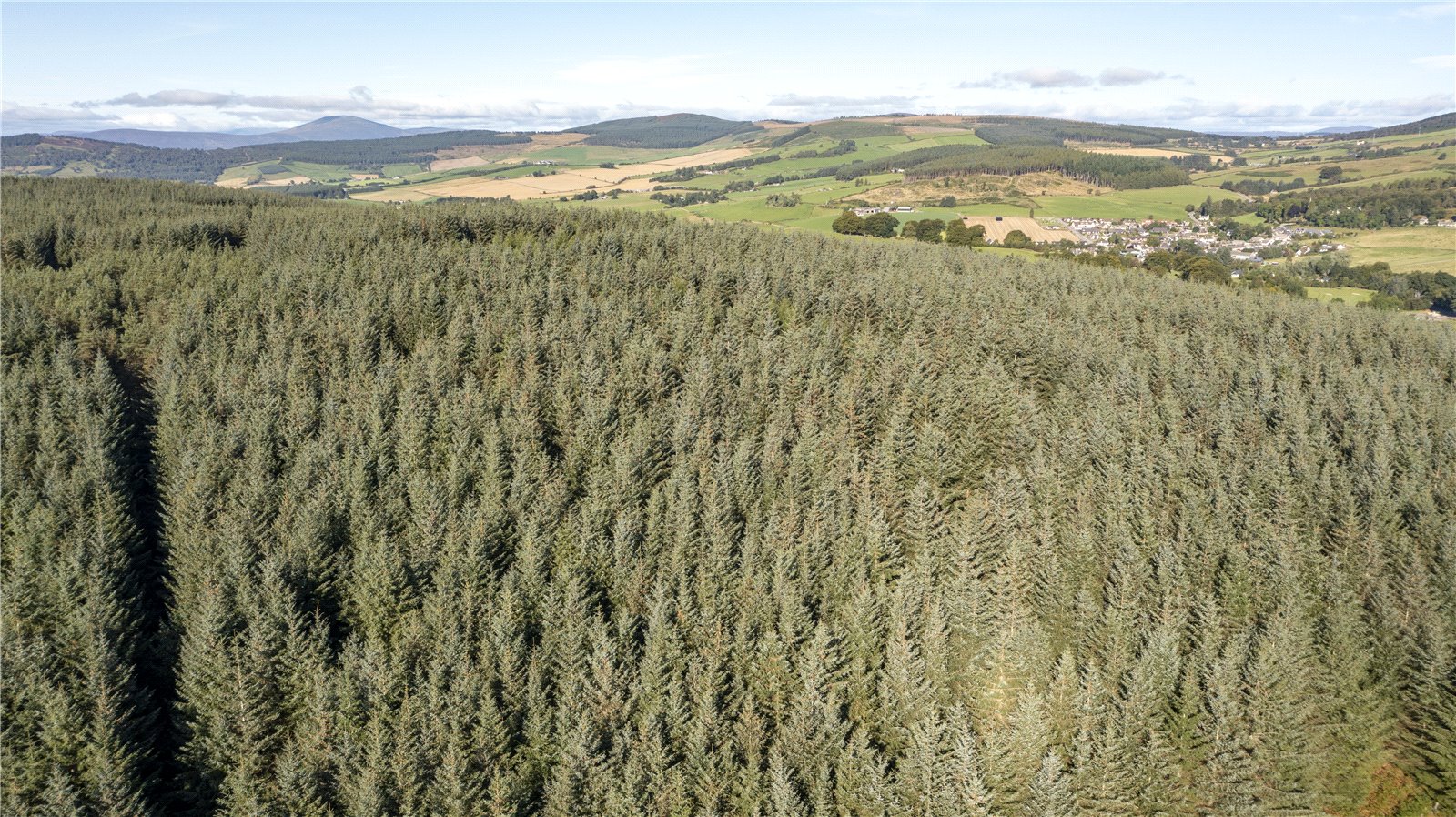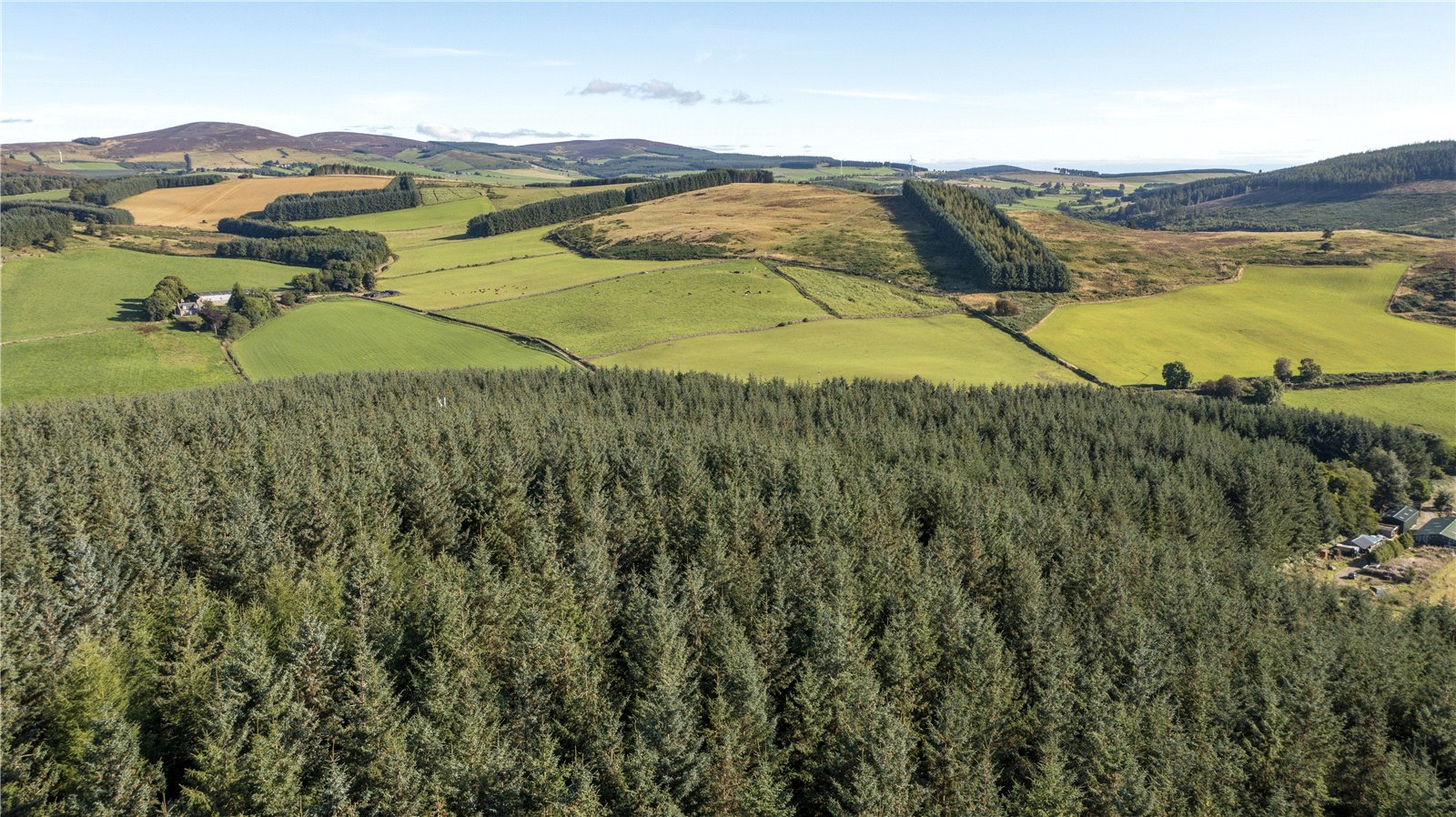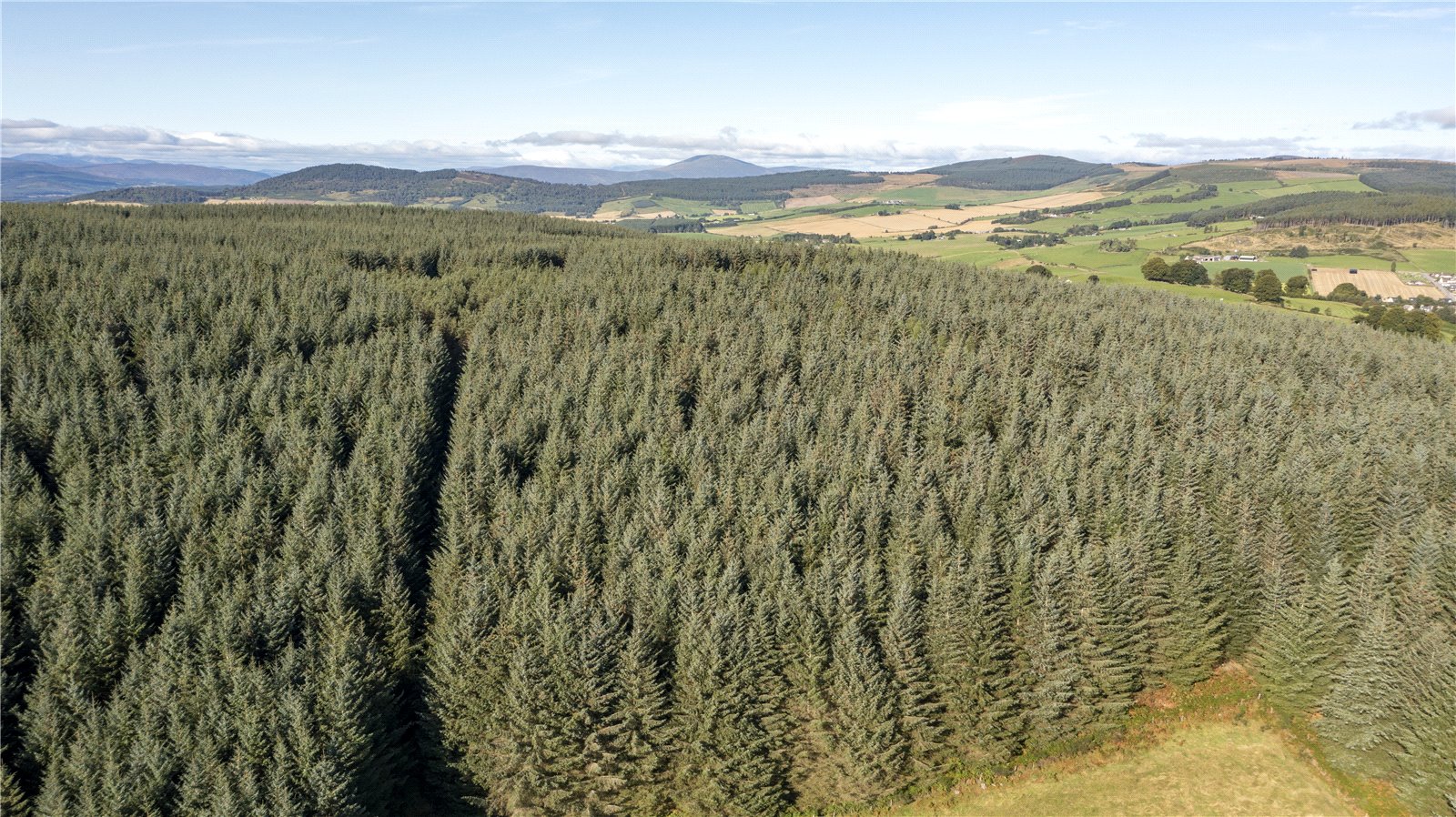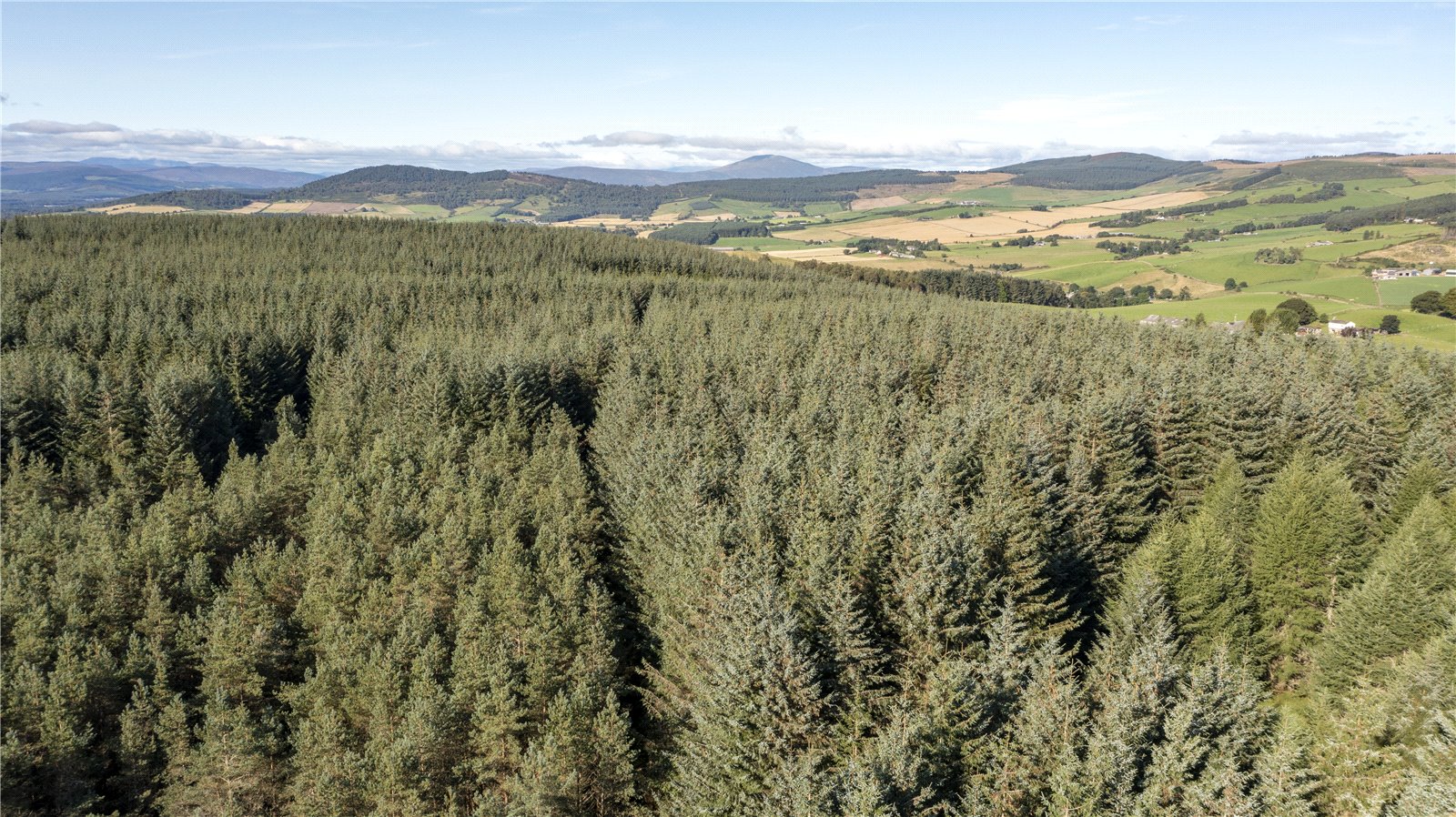 Sold
Findrack Wood, Lumphanan Aberdeenshire, AB31 4LE