New Instruction
Muir of Fowlis, Alford, Aberdeenshire, AB33 8NU
Absolute Ownership (Freehold)
Offers Over

£2,575,000
Offers Over £2,575,000 for the whole
Productive mixed arable/livestock farms together with a well-established fencing and agricultural supplies business.
• Recently modernised and extended three-bedroom farmhouse with two reception rooms, three bathrooms, home office and landscaped garden with panoramic views of the surrounding countryside
• Further traditional one and a half storey three-bedroom farmhouse
• Range of modern and traditional farm buildings, two yards with potential for reconfiguration for a variety of diversified uses, subject to planning
• Existing and successful Fencing and Agricultural Supplies Business
• Afforestation potential
• Residential development potential
• Approximately 318.46 Acres (128. 88 Ha) in all
• Approximately 184.43 Acres (74.65 Ha) of Grade 3.2 arable land
• 134.03 Acres (54.24 Ha) of Grade 4 land
Alford 4 miles, Inverurie 18 miles, Aberdeen 27 miles
(All distances are approximate)
Available as a whole or in 5 lots
Lot 1 - Shiel Farm
129.987 Acres (52.60 Ha)
Offers Over £1,300,000
Lot 2 - Drumfours Farm, farmhouse and buildings
61.12 Acres (24.73 Ha)
Offers Over £675,000
Lot 3 – Land
56.01 Acres (19.22.67 Ha)
Offers Over £275,000
Lot 4 – Land
48.06 Acres (19.45 Ha)
Offer Over £225,000
Lot 5 – Land
10.56 Acres (4.27 Ha)
Offers Over £100,000
The farms sit within the renowned farming district of the Vale of Alford, within the county of Aberdeenshire which occupies much of the north eastern corner of the Scottish mainland. The property is surrounded by gently undulating and fertile farmland which supports the mixed enterprises typical of this part of the country. The predominant nearby land uses are a broad range of arable and stock farms which are known for the high quality of the beef produced, most notably the world famous Aberdeen Angus whose original breeding ground is believed to be close by, between the neighbouring Craigievar and Tough. In addition to the cattle the area produces some
of the finest malting barley which helps fuel the numerous whisky distilleries slightly further west. The pastoral landscape is interspersed with a mix of both commercial forests and more diverse mixed age and species amenity woodland which greatly enhance its appeal.
The area is well served by a number of local agricultural suppliers, machinery dealers, the local machinery ring and grain merchants. Auction marts can be found in Huntly (21 miles) and Thainstone (20 miles) with abattoirs situated at Inverurie (14 miles), Turriff (33 miles) and Portlethen (33 miles).
DESCRIPTION
In total the land extents to approximately 318.46 Acres (128.88 Ha). According to the James Hutton Institute's land classification for agriculture system, approximately 184.43 Acres (74.63 Ha) is designated as Grade 3.2 with the rest being mainly between Grade 4.1 (roughly 116.74 Acres (47.24 Ha)) and with a small area (roughly 17.2 Acres (6.96 Ha)) of Grade 4.2 as the farm extends up the hill.
Grade 3.2 land is widely regarded as capable of producing good yields of a narrow range of crops, principally cereals and grass, and/or moderate yields of a wider range including potatoes, some vegetable crops (e.g. field beans and summer harvested brassicae) and oil-seed rape with the Grade 4 land suitable for enterprises based primarily on grassland with short arable breaks (e.g. barley, oats, forage crops). The Soil Survey of Scotland suggests the majority of the ground is comprised of freely draining brown soils from the Tarves Association with areas of Noncalcareous Gleys.
The Land Classification for Forestry indicates sufficient flexibility for the growth and management of tree crops, so given the relative quality of neighbouring forests and woodland, coupled with recent sales within the district, it is felt that that the farm presents a fine opportunity for planting should this be a proposed purchasers goal.
There are a range of modern and traditional agricultural buildings split across two sites, Shiel which houses the bulk and a smaller secondary yard at Drumfours.
While undoubtedly of arable quality, the lower ground along with the hill has been managed via a series of annual grazing lets for a number of years, resulting in the entire farm being recorded as Permanent Grazings (PGRS) with the Scottish Government Rural Payments and Inspections Directorate (SGRPID). This can be considered an underutilisation given the farms' relative potential productive capacity and past performance with a rotation that included potatoes, wheat, barley and turnips. The decision to manage the land in this way is however quite deliberate in light of the current proprietor's desire to concentrate their efforts on the diversification into the successful fencing and agricultural supplies business.
Both Shiel and Drumfours are accessed via private tracks which lead directly to the public highway (A980) and are of sufficient width and quality to facilitate larger vehicles.
The farm ranges in altitude between approximately 200m and 309m above sea level on the hill and is currently subdivided into roughly 31 enclosures, the majority of which are well suited to modern mechanised farming practices.
The bulk of Shiel and all of Drumfours lie to the north of the adjacent Craigievar Castle Wood, while to the south there are three large fields extending together to approximately 48.06 Acres (19.450 Ha).
The core buildings at Shiel have been modified for use in the fencing and agricultural supplies business and considered to be of superior quality to that which would be required for purely agricultural purposes. Applications to the local authority are being made in respect of potential modification and expansion of the existing building group and possible establishment of a further, more retail orientated building and yard in the north west corner of the farm adjacent to the farm access within Lot 5.
Lot 1 – SHIEL FARM
HOUSE
Shiel Farmhouse is originally of a traditional stone and lime construction under a pitched timber framed slate covered roof. The property was extended in 2017 to form a double height wing with a pitched slate roof, coupled with a slate grey firestone flat roofed membrane extension the rear of the original structure. The house now extends to approx. 249m2 providing a very attractive double height sunroom, a comfortable and cosy kitchen, boot room, utility, shower room with water closet, dining room and living
room, both of which could be used as bedrooms on the ground floor, with three double bedrooms, one of which is en-suite, and a family bathroom on the first floor.
There is a large double garage adjacent and a manicured garden which wraps around the northern and eastern elevations. The driveway has recently been tarred providing ample off-street parking in addition to the adjacent garage and which leads onto an extensive patio area to both the front and rear. There is a kennel and range of stores beyond before opening out into the farm yard.
The property benefits from mains electricity, an oil-fired central heating system and is double glazed throughout, while water and drainage are private.
BUILDINGS
There are a range of modern and traditional agricultural buildings and a Portacabin office which are currently used as the hub for the retail business and management.
Beyond the fixed structures the wider farmyard is conveniently laid out with plenty of space for turning vehicles with large concrete aprons or hardcore standing areas and more than adequate drainage. Around the periphery of the yard there are a number of secondary storage areas where crushed materials have been spread providing further easy access to manage stock and inbound/outbound deliveries.
A full virtual tour of the yard and buildings may be made available after contacting the selling agent
LAND
Extending to approximately 129.98 Acres (52.60 Ha), which is mainly Grade 3.2 with an area of 4.1 and 4.2 which runs from the edge of the Craigievar Wood north towards the A980. The rough split between land classification breaks along the contour running through the farmyard with everything below
considered arable and wither flat to gently sloping, with everything above considered permanent pasture and moderately to more steeply sloping in places.
Lot 2 - DRUMFOURS FARM
A compact and fertile holding with a yard that provides the opportunity to start farming immediately, while simultaneously representing some development potential, subject to necessary consents. Well suited to a new entrant or someone wishing to establish a small landholding if bought separate from the other lots.
HOUSE
Drumfours is a traditional one and a half storey stone and lime construction farmhouse under a pitched timber framed slate covered roof and extends to approximately 129m2. In its current configuration the ground floor provides a utility, shower/WC, large open plan kitchen/living room, bedroom and second reception room while the first floor includes two double bedrooms and a shared family bathroom. Although decoratively dated, Drumfours is a still a comfortable and well-proportioned house being fully double glazed and benefitting from mains electricity and oil fired central heating, while water and drainage are both private. Externally there is a modest enclosed garden with a stone and lime outbuilding. To the north and north east there is a small stand of mature mixed species trees which lead onto the private access, beyond which sits the farmyard and adjacent livestock handling facilities.
BUILDINGS
A relatively compact building group with generous yard, the buildings at Drumfours are in fair condition considering their age and type of construction, which is a mix of traditional stone and lime under pitched timber framed slate covered roofs and more modern steel portal framed buildings and extensions clad in box profile sheet under corrugated roofs with poured concrete floors. They include livestock handling facilities, steel portal framed cattle courts with feed barriers as well as a traditional steading and outdoor partial earth bunded silage pit with reinforced prefabricated concrete panel and poured concrete floor.
While currently used mainly for overflow storage and occasional stock housing/handling, the farmyard provides ample room for turning vehicles and managing livestock.
Equally, it is felt that there is some development potential for at least part of the site with conversion of the traditional element a more realistic possibility under the new Permitted Development Rights (PDR) which were extended in 2020, subject to obtaining the requisite approval from the local authority.
A full virtual tour of the yard and buildings may be made available after contacting the selling agent.
LAND
Extending to approximately 61.12 Acres (24.730 Ha) of Grade 3.2 land, Drumfours is relatively flat and compact. Currently split into four main large enclosures with four smaller paddocks which would be useful for stock management. There is also a concrete loading pad which feeds into the existing stock handling area.
Lot 3 - LAND ONLY
Extending to approximately 56.01 Acres (22.66 Ha) and classed as primarily Grade 3.2 with a smaller area of 4.1 as it proceeds up the hill. Lot 3 is split into four main large enclosures.
Lot 4 - LAND ONLY
Predominantly south facing this area sits over the brow of the hill and on the other side of a thin strip of the adjoining Castle Wood. While slightly detached from the rest of the holding, this area is accessed from Lot 1 over a track through the wood or along the Craigievar Castle drive and public road. Immediately adjacent to Craigievar Castle this lot extends to approximately 48.06 Acres (19.45 Ha) and is split between three large enclosures. The land is classed as primarily Grade 4.1.
Lot 5 - LAND ONLY
Extending to approximately 10.56 Acres (4.27 Ha) and classed as Grade 3.2. Considered more of an option for someone who potentially wanted to acquire the retail business and relocate it from the main Shiel farmyard closer to the road. Equally, the current proprietor might retain this area and relocate the business themselves if a purchaser required vacant possession of the Shiel farmyard and buildings but did not want to acquire the retail business.
THE FIRM OF AND BUSINESS INTEREST IN G.P. SMART & SON AGRICULTURAL AND FENCING SUPPLIES (available in addition to lots 1 through 5 but by separate negotiation)
Messrs GP Smart & Son is a longstanding farming partnership which formally diversified into agricultural and fencing supplies in 2016. The business caters to all fencing, livestock management, drainage and storage requirements for contractors, other suppliers and indeed farmers and members of the general public.
The business has a strong presence in the Aberdeenshire area but also services customers UK wide. Revenue is mainly generated through business to business sales to fencing contractors and suppliers. Numerous larger customers have been supplied for several years which collectively provides an enviable level of consistency in trade volume. These long-standing relationships have also provided a solid foundation for the continued growth and improved performance of the business since 2016.
GP Smart & Son currently operates a straight forward and very successful order on request system with its suppliers and continually holds a high level of stock at any point to avoid the risk of a stock out. All stock is housed within the secure premises on site at Shiel Farm with 24 hour monitoring.
The business is operated by the two current partners with additional full time and part time staff as required who oversee the bulk of office administration, the retail shop and sales and warehouse management.
The key highlights of the business would include the following:
• Robust and loyal relationships with contractors, suppliers and members of the public
• Wide range of goods offered to include wooden, plastic and steel posts, trainers, rails, wire etc. All ancillary fittings such as gates, water pipe fittings, connectors etc. Livestock handling equipment from well-regarded manufactures. Concrete products including wall, panels, load bearing and non-load bearing, water and feed troughs, modular panels, plastic goods including feed and water troughs, single and twin wall drainage, bend fittings and all associated connections, plastic water, oil and fuel tanks (single or bunded), fuel stations.
• Large share of the Aberdeenshire market as well as a UK wide reach.
• High level of stock held to avoid stock outs
• Strong growth potential with opportunity to diversify further
• Readymade business which would allow a seamless transition to the new owner and afford the potential to start making a return on investment immediately.
EQUIPMENT
There will likely be a requirement to take over at least some if not all existing equipment and stock currently utilised by/within the business. A full asset register will be made available should this be required in due course.
RATES
Council Tax Band:
Shiel Farmhouse - Band E
Drumfours Farmhouse - Band D
Shiel EPC Rating: D59 with potential to achieve B84
Drumfours EPC Rating: E39 with potential to achieve B91
VIEWING
Strictly by prior agreement with the selling agents who should be contacted in advance to advise on access arrangements. For the personal safety of interested parties, please be aware of potential
hazards at the property as the buildings and land may be in temporary use for livestock handling and the movement of plant and machinery involved in the retail business.
FINANCIAL GUARANTEE/ANTI-MONEY LAUNDERING REGULATIONS
Any offer by prospective purchaser(s), regardless of where they are ordinarily resident and regardless whether on a cash or subject to loan finance basis, must be accompanied by a financial reference from a bank/funding source that is acceptable to the sellers. Prospective purchasers will also be required to produce identification sufficient to satisfy anti money laundering regulations and checks against the intended purchaser or nominee together with other documentation that may be required, from time to time, in order to support any conditional offers submitted to the seller. Bidwells LLP accepts no liability of any type arising from your delay or other lack of co-operation in this regard. Failure to provide the requisite AML documentation with offers may result in them not being considered at the closing date or being superseded by an offer which is. Settlement may also be delayed or aborted due to non-compliance with requests for information or failure to deliver adequate information within the requisite timeframes We may hold your name on our database unless you instruct us otherwise.
TITLE
Should there be any discrepancy between these particulars, stipulations, special conditions of sale and missives of sale the last shall prevail.
Tenure: Absolute Ownership Interest (Freehold)
Further information can be found by downloading the sales brochure
Location
Location
Train Stations
Alford

5.49km

Insch

18.35km

Inverurie

23.64km

Inverurie

24.17km
Featured properties to buy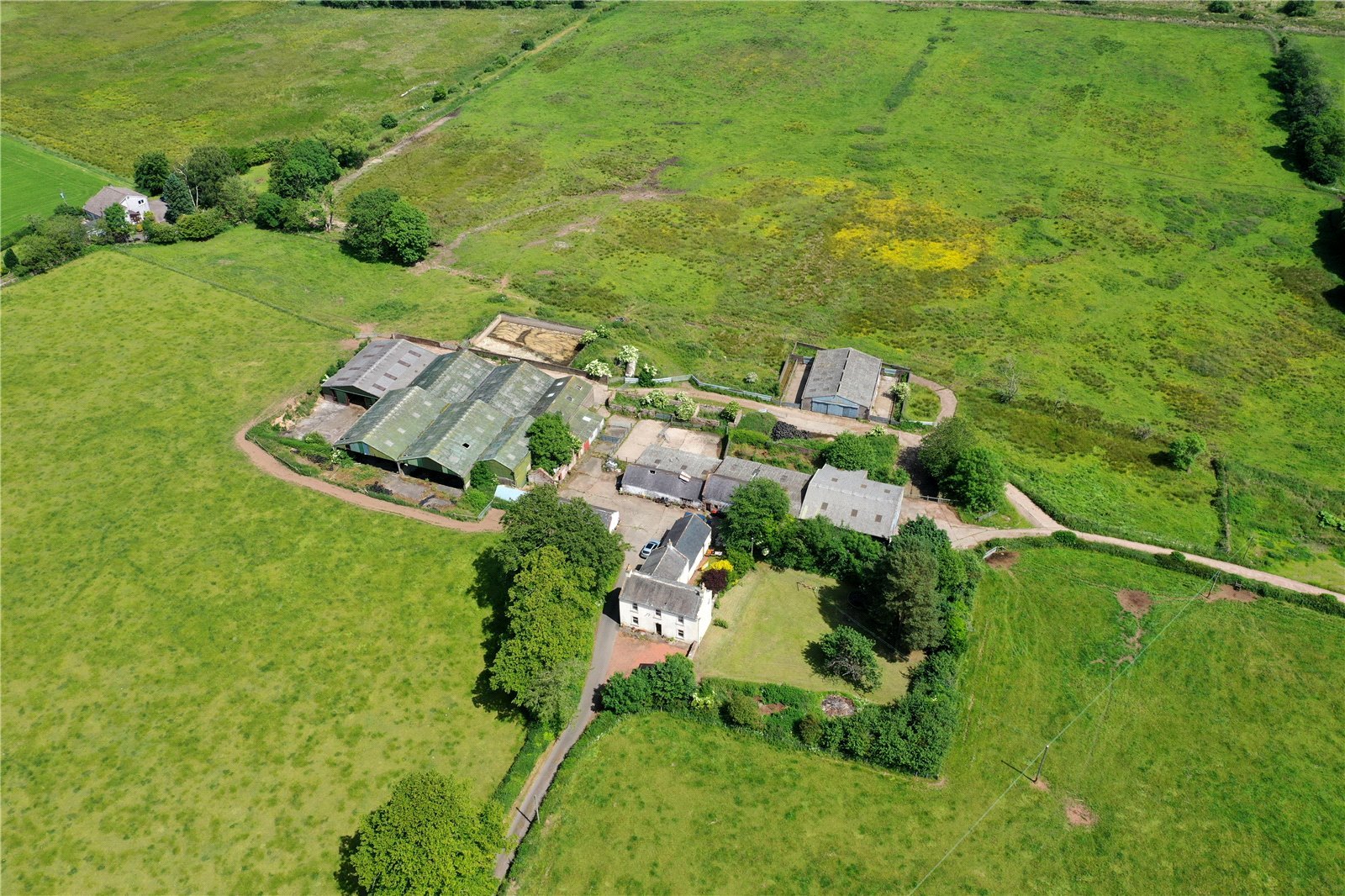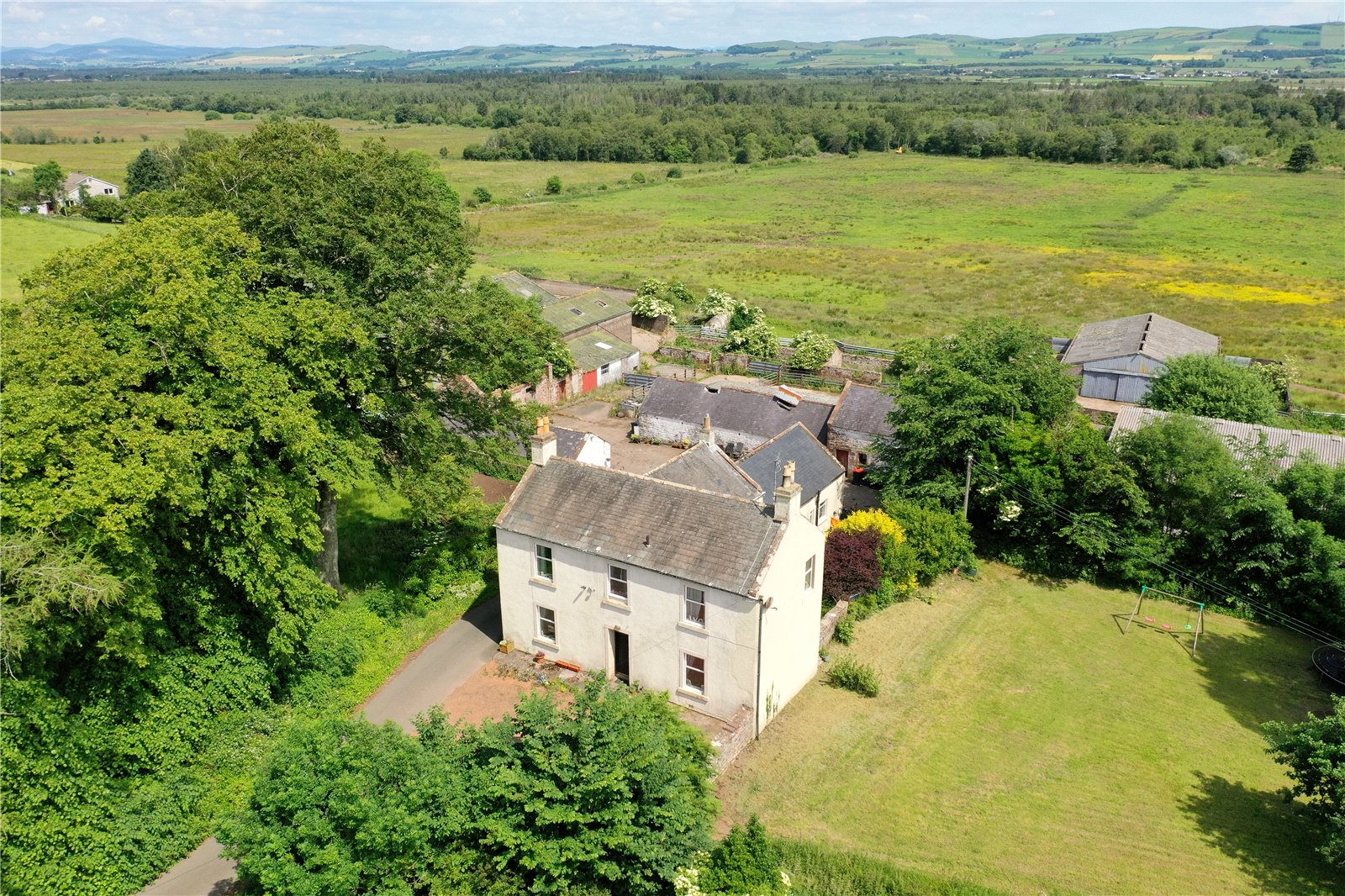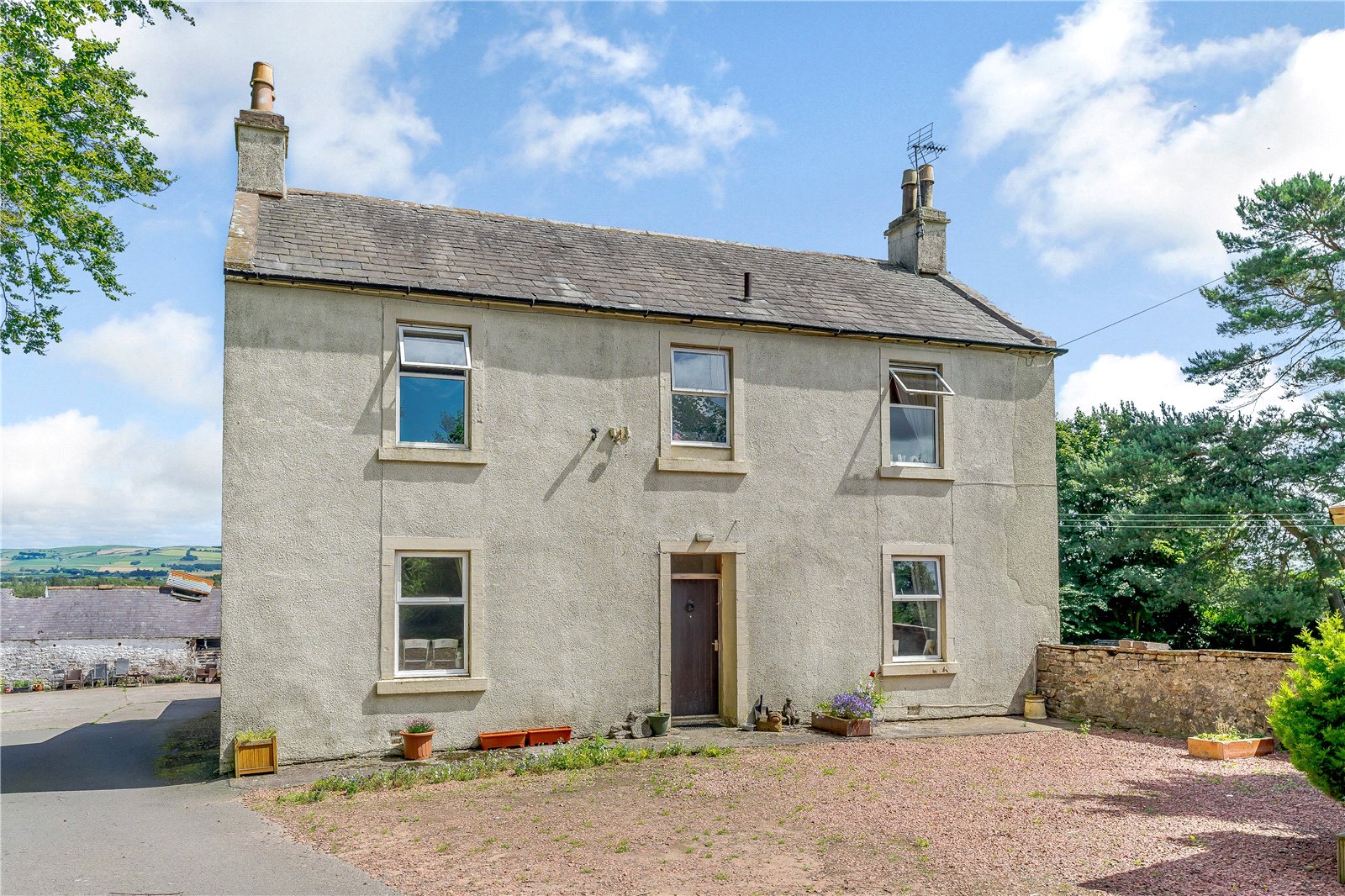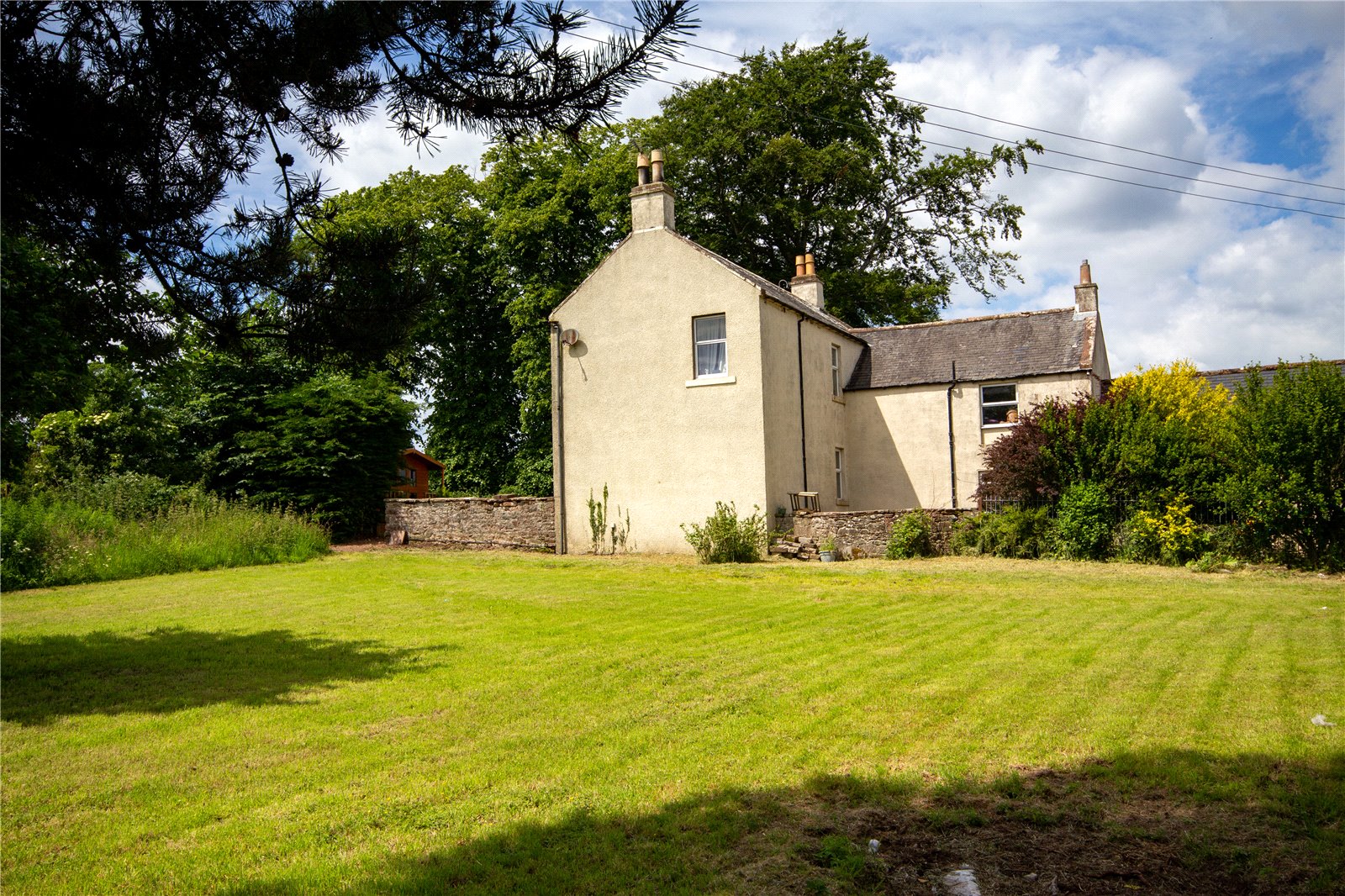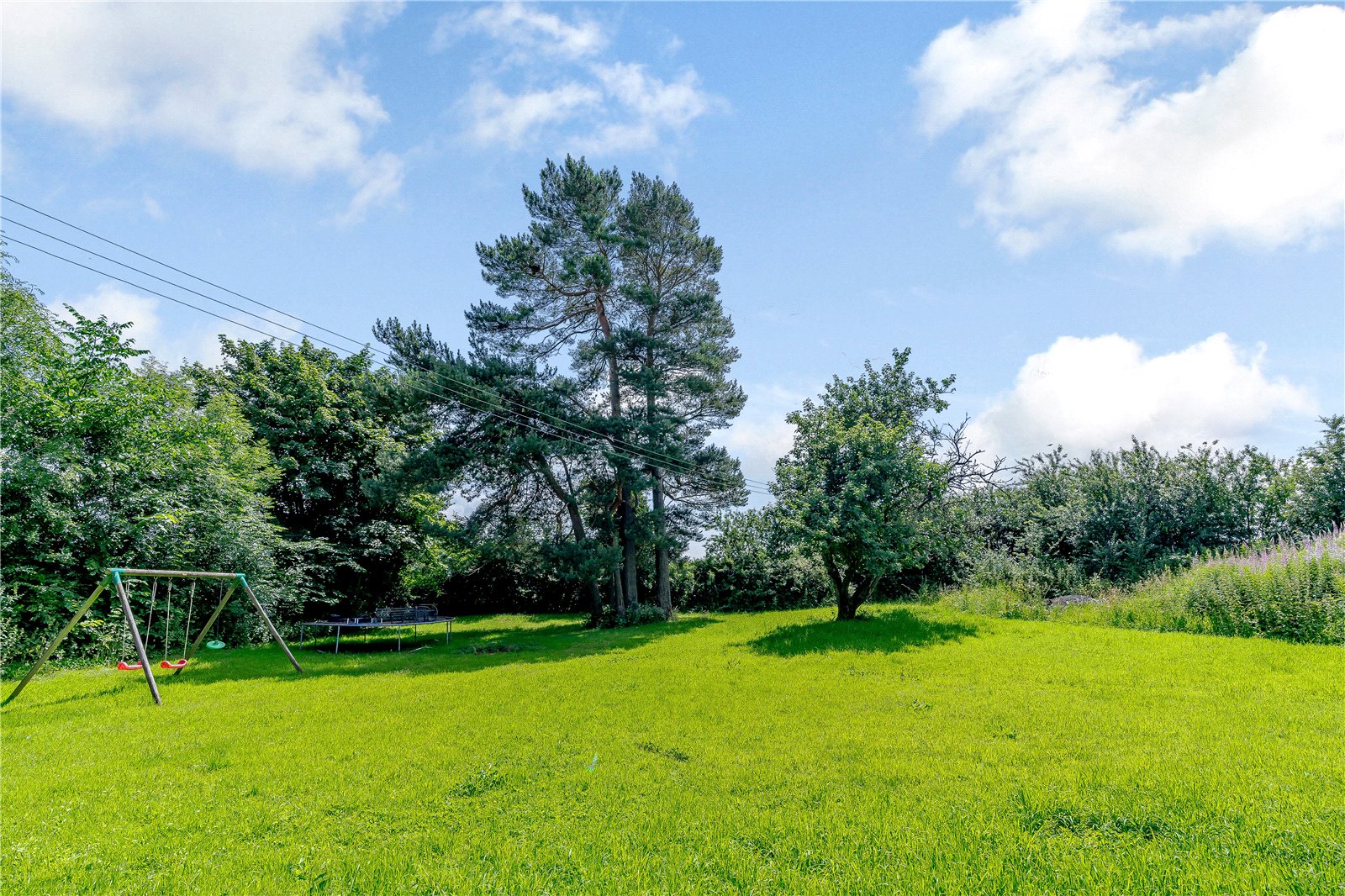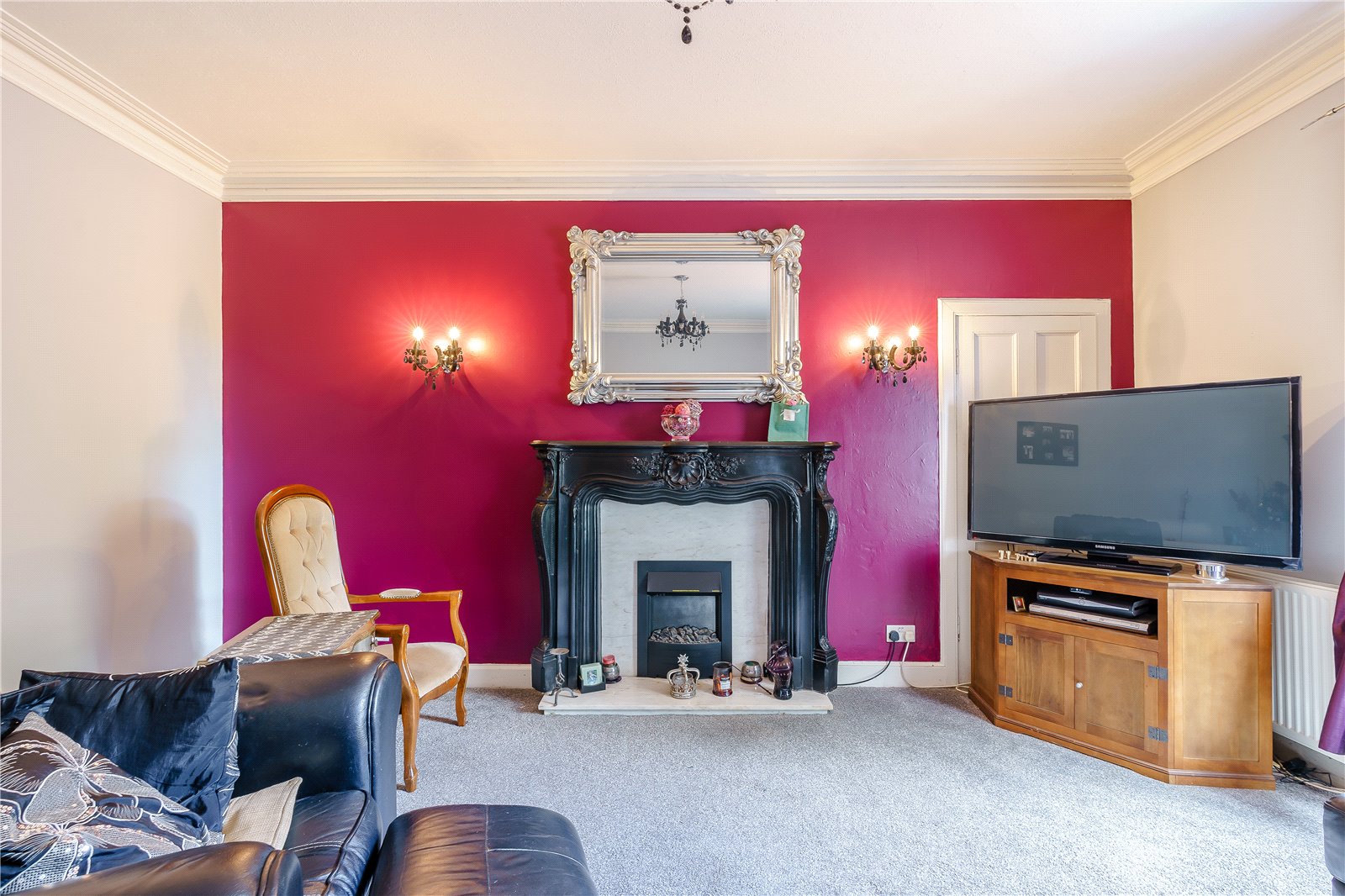 Under offer
Barnkin Of Craigs Farm, Dumfries DG1 4QR
Sold
Harcarse Hill, Swinton Duns, TD11 3HY
Under offer
Doe Lane, Old Buckenham Attleborough, Norfolk, NR17 1PP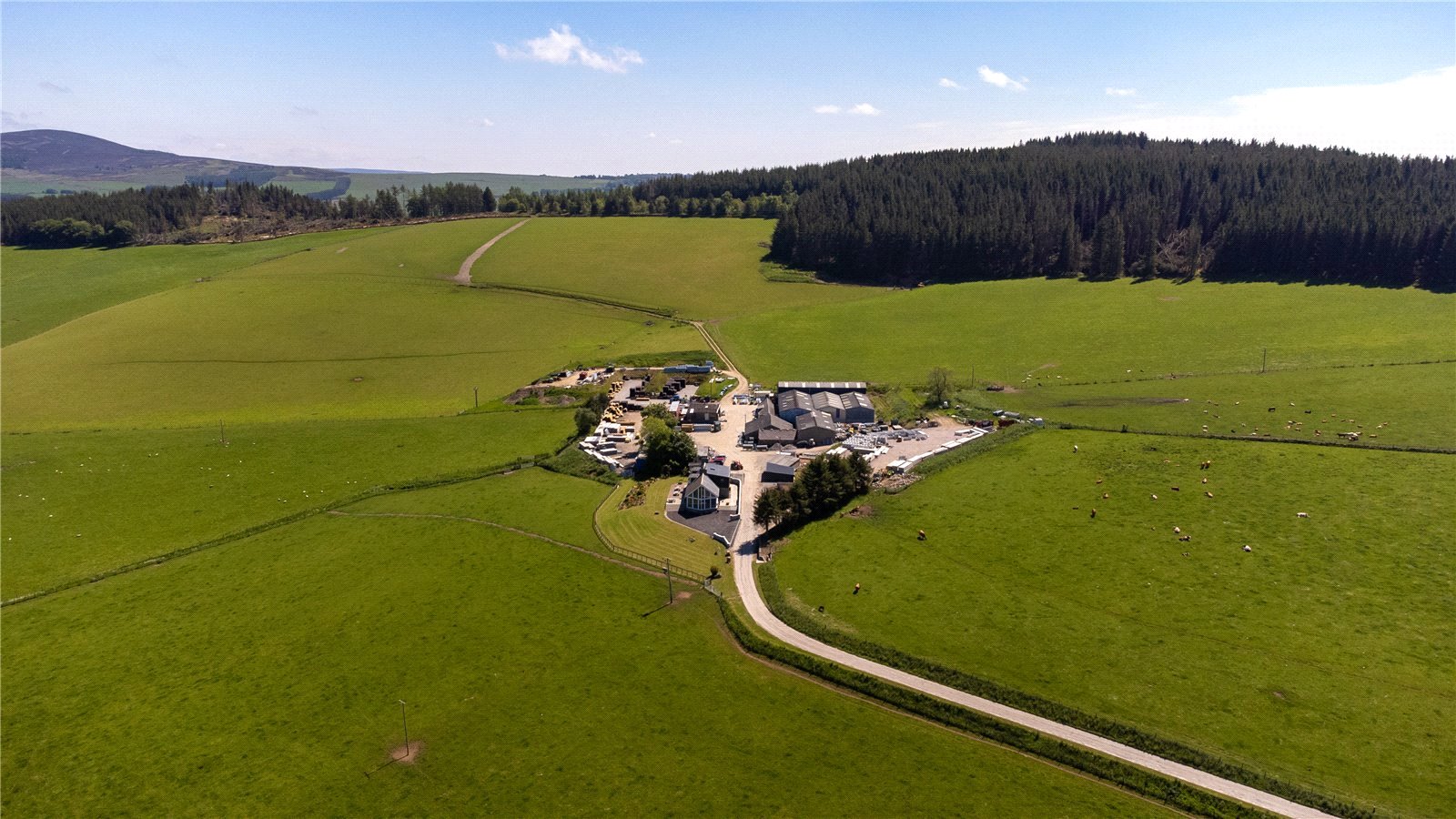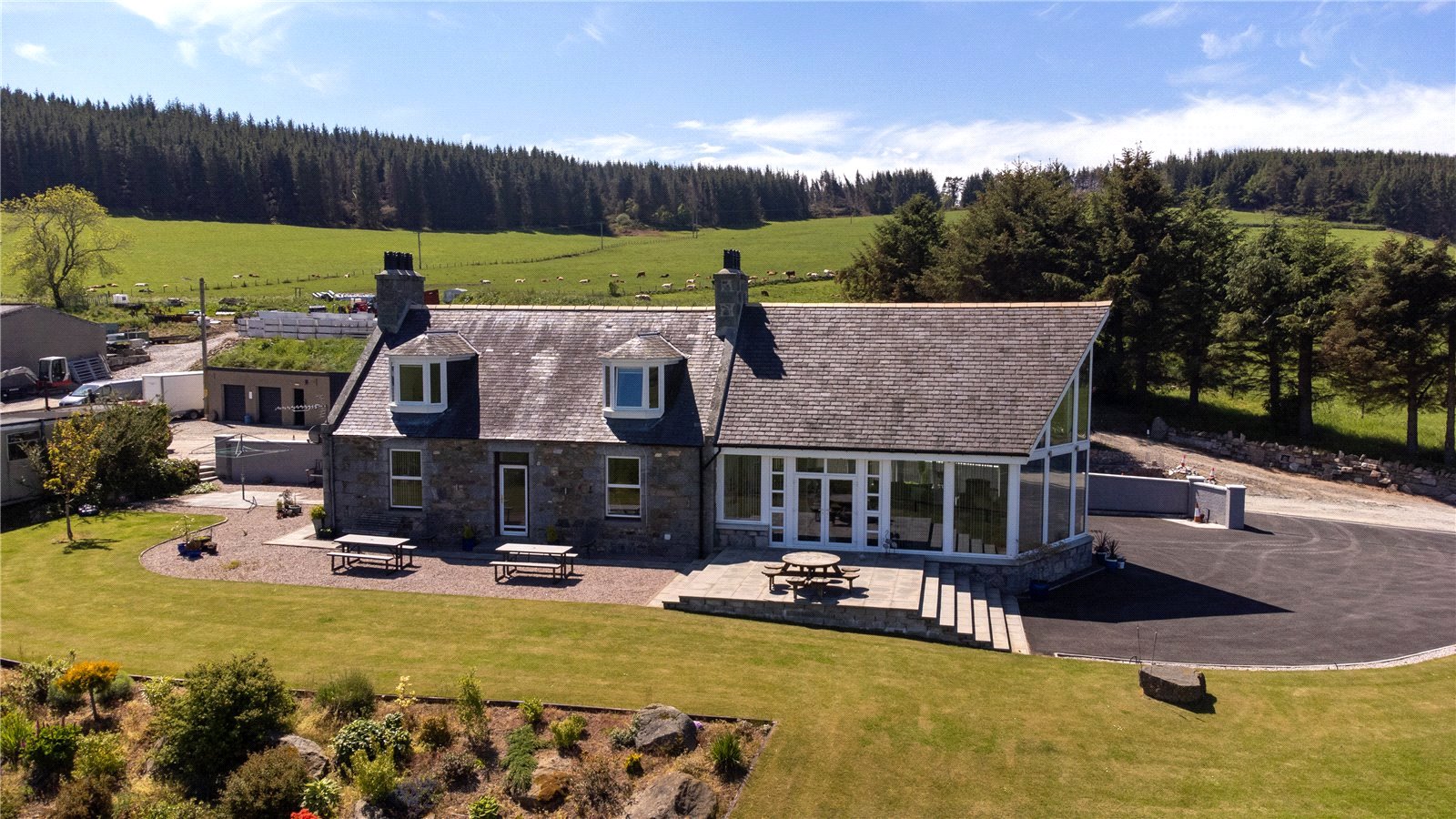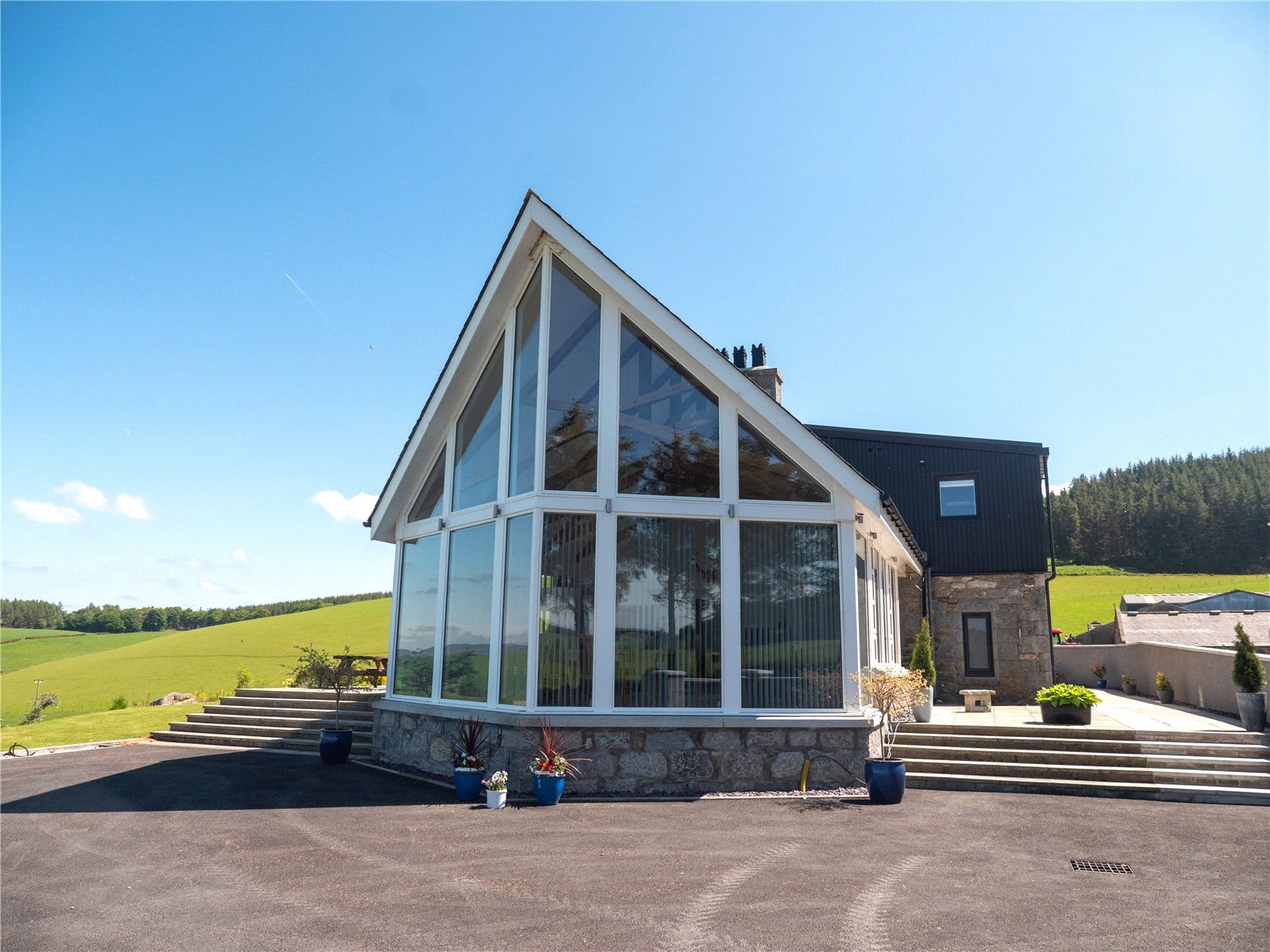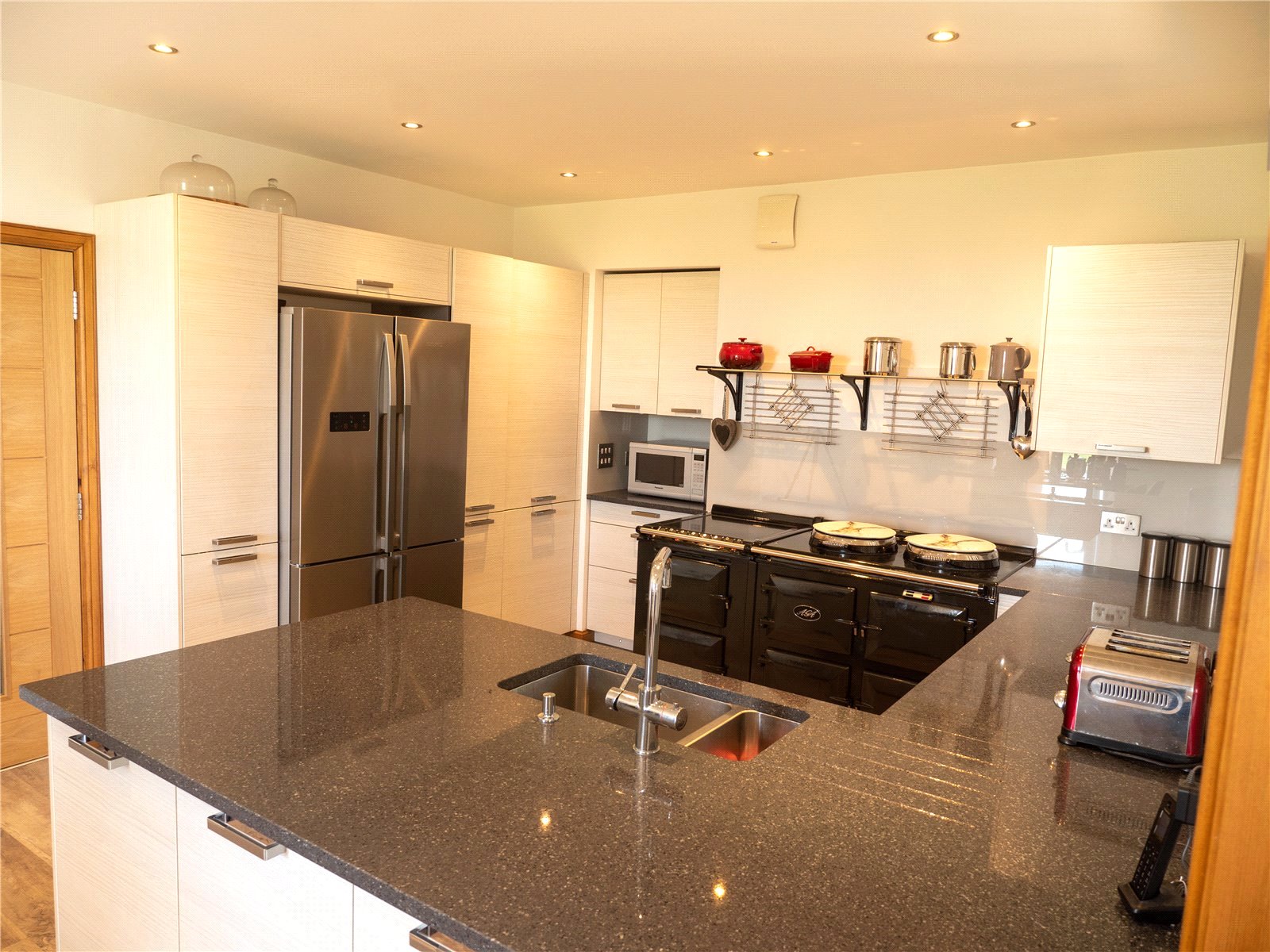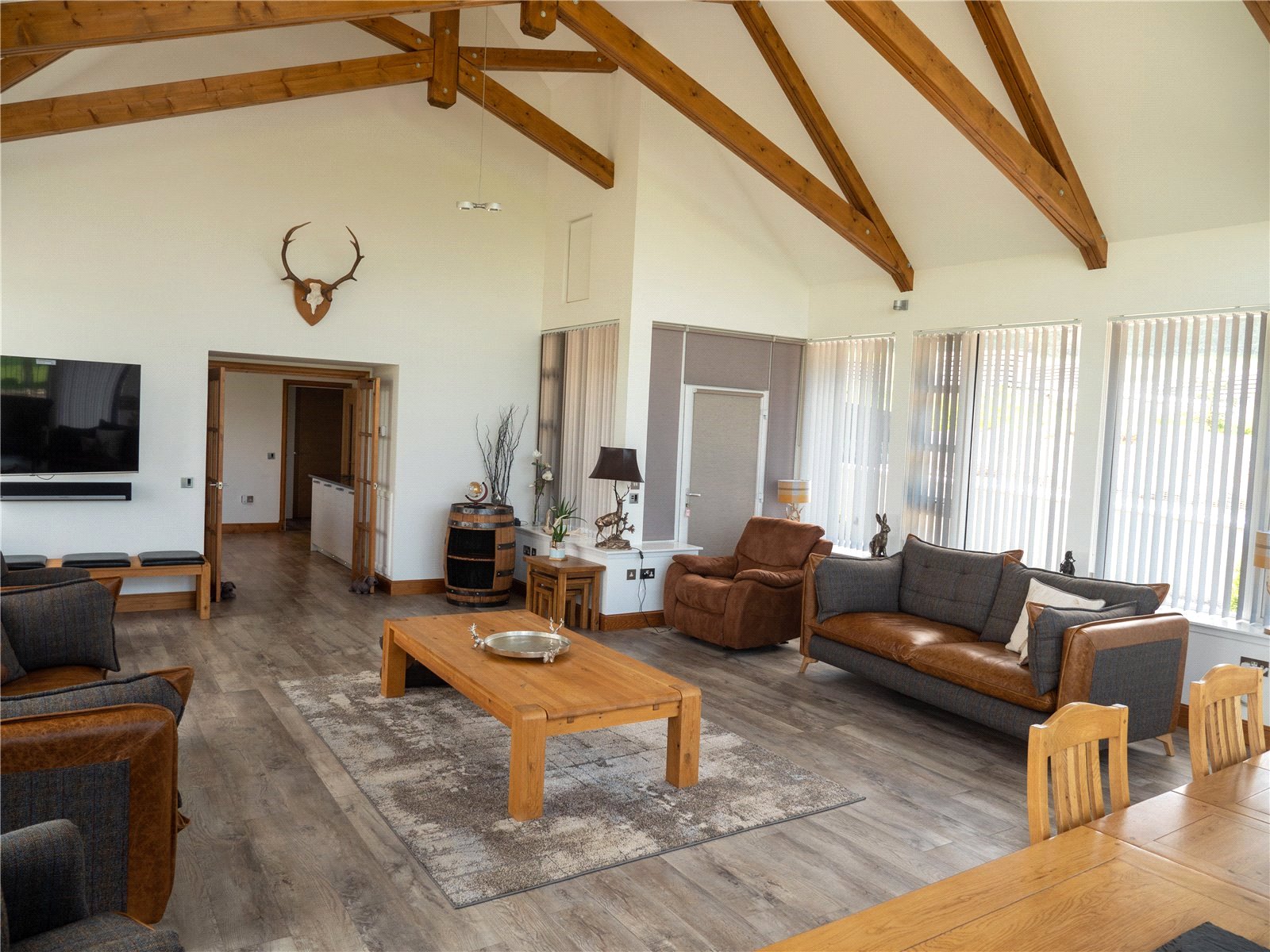 New Instruction
Muir of Fowlis, Alford Aberdeenshire, AB33 8NU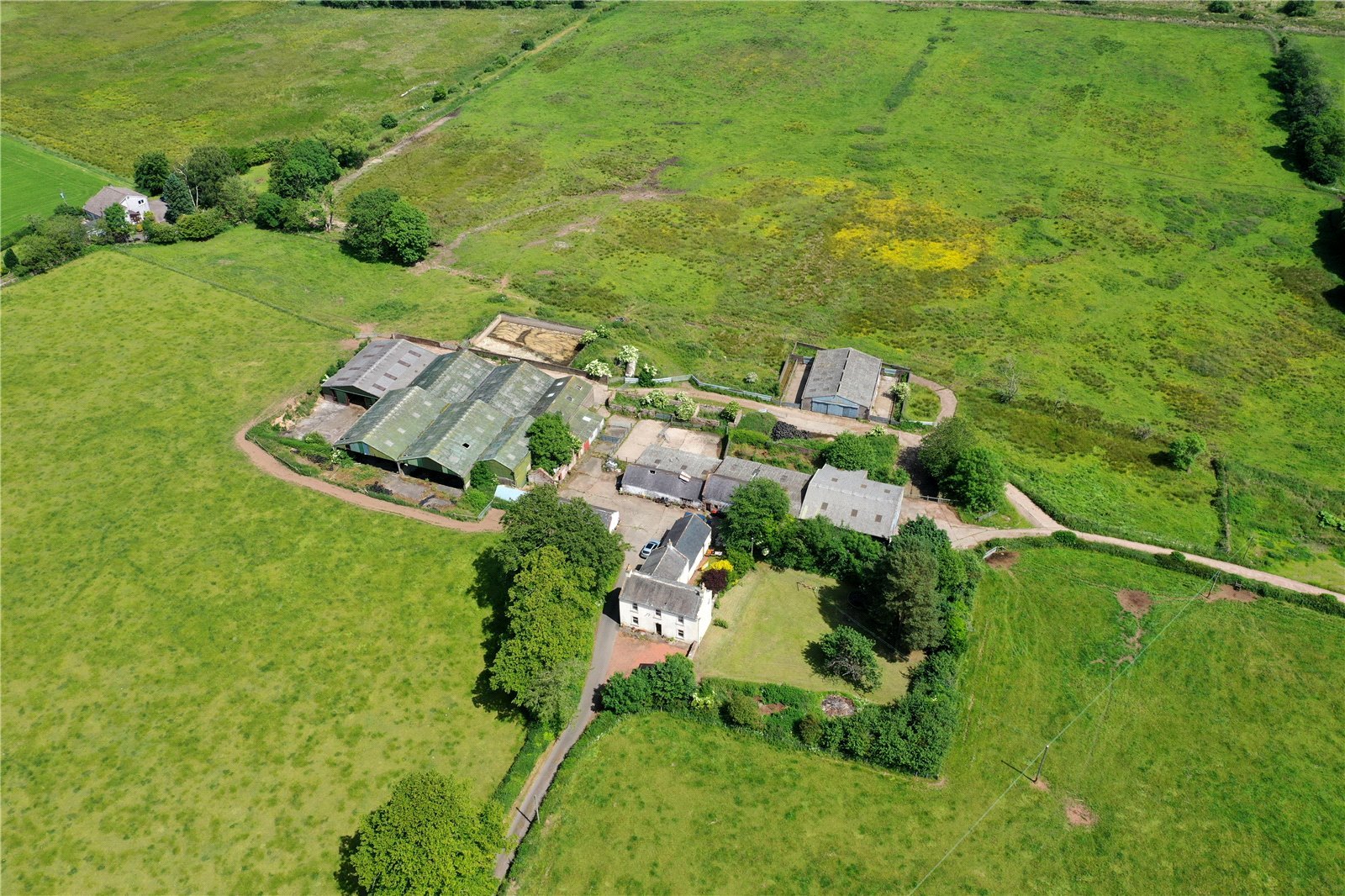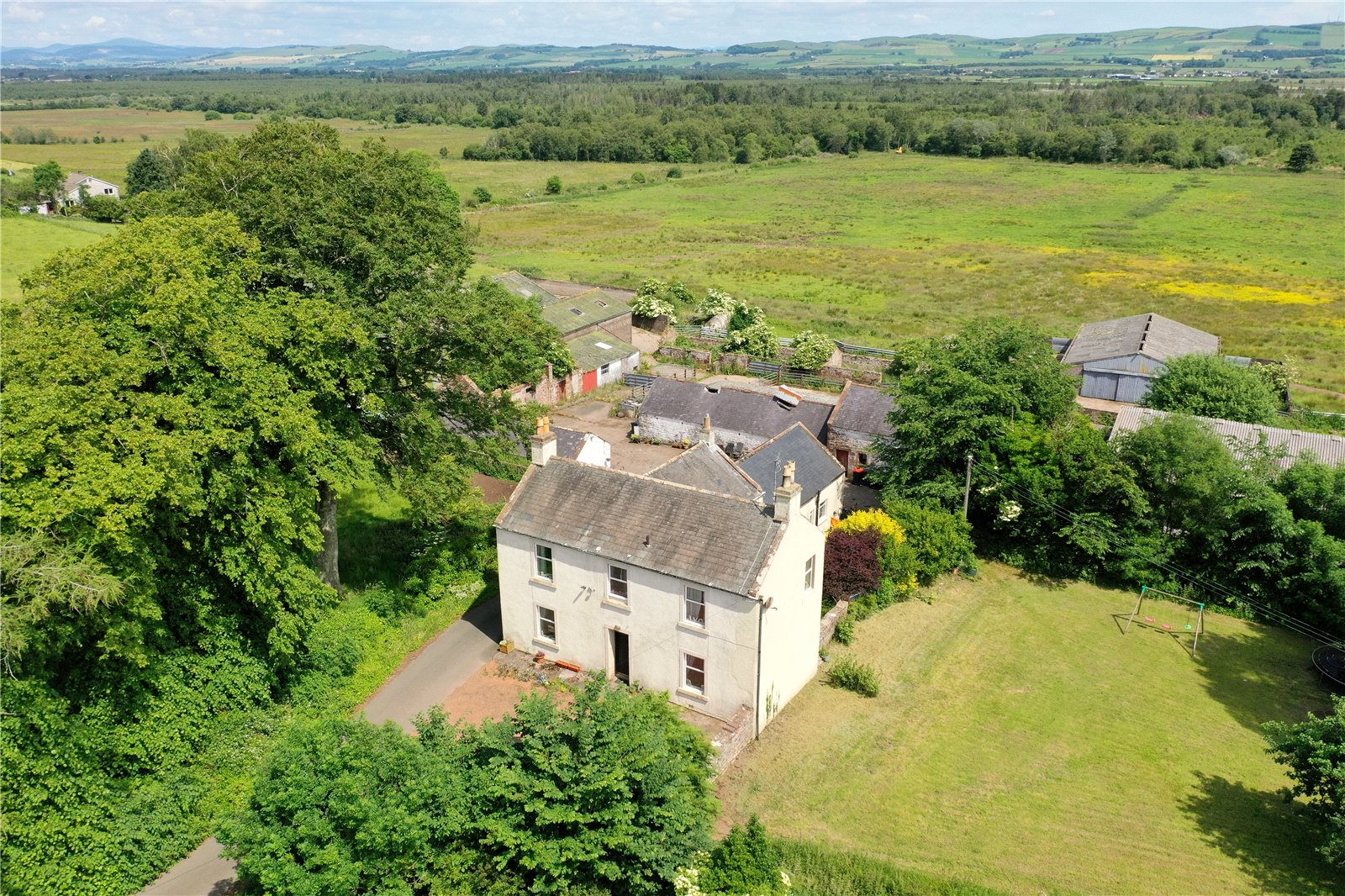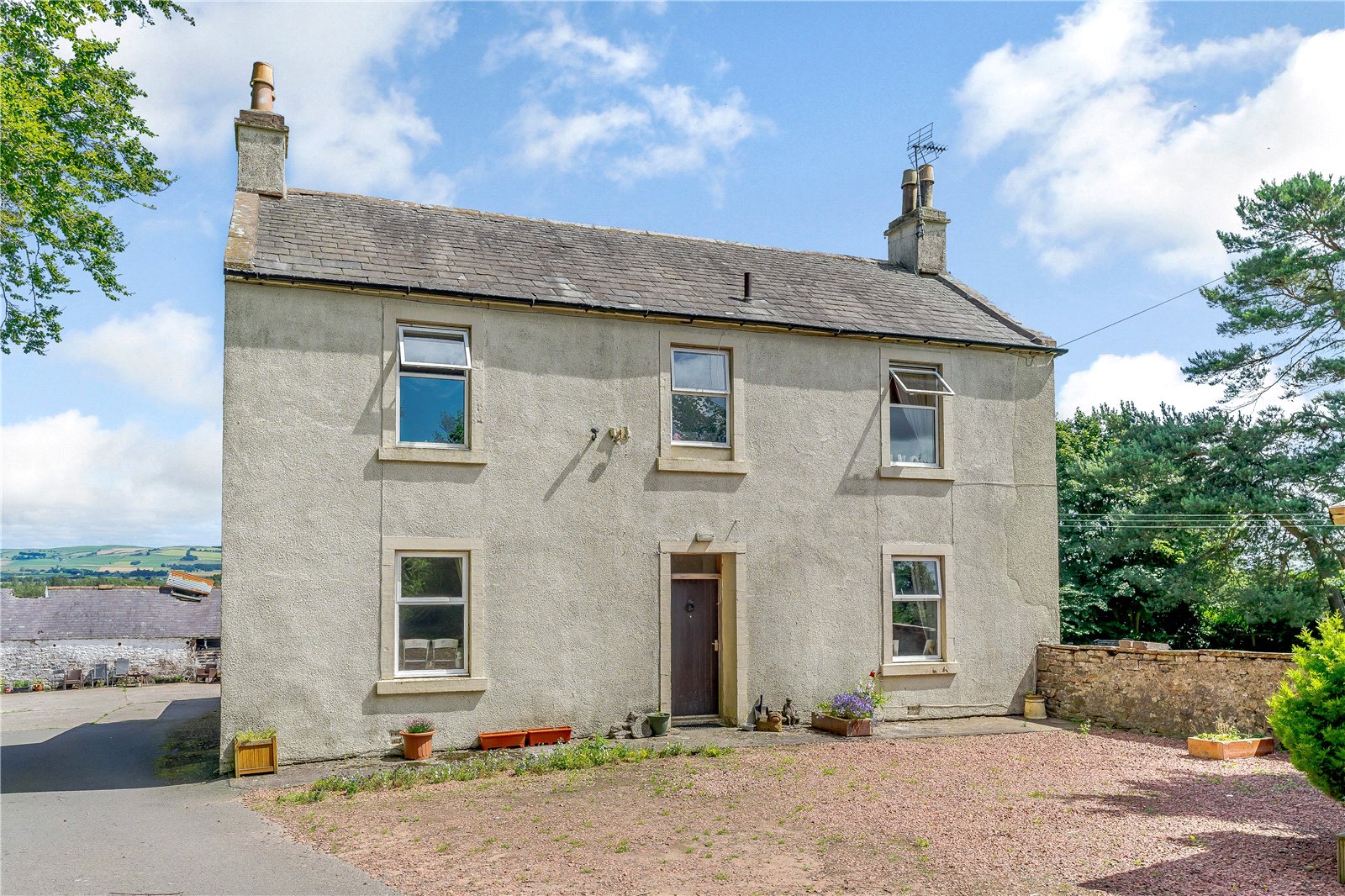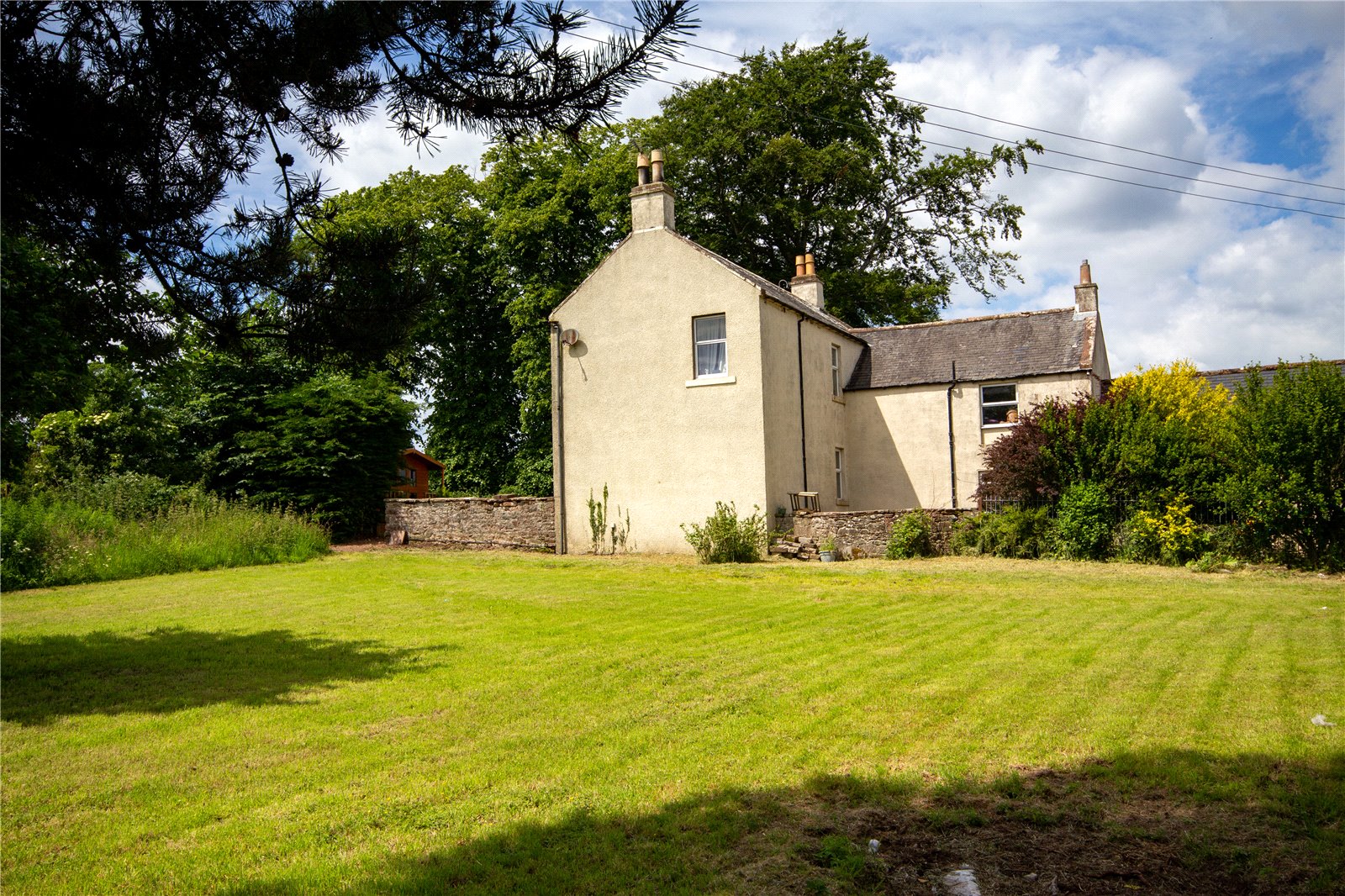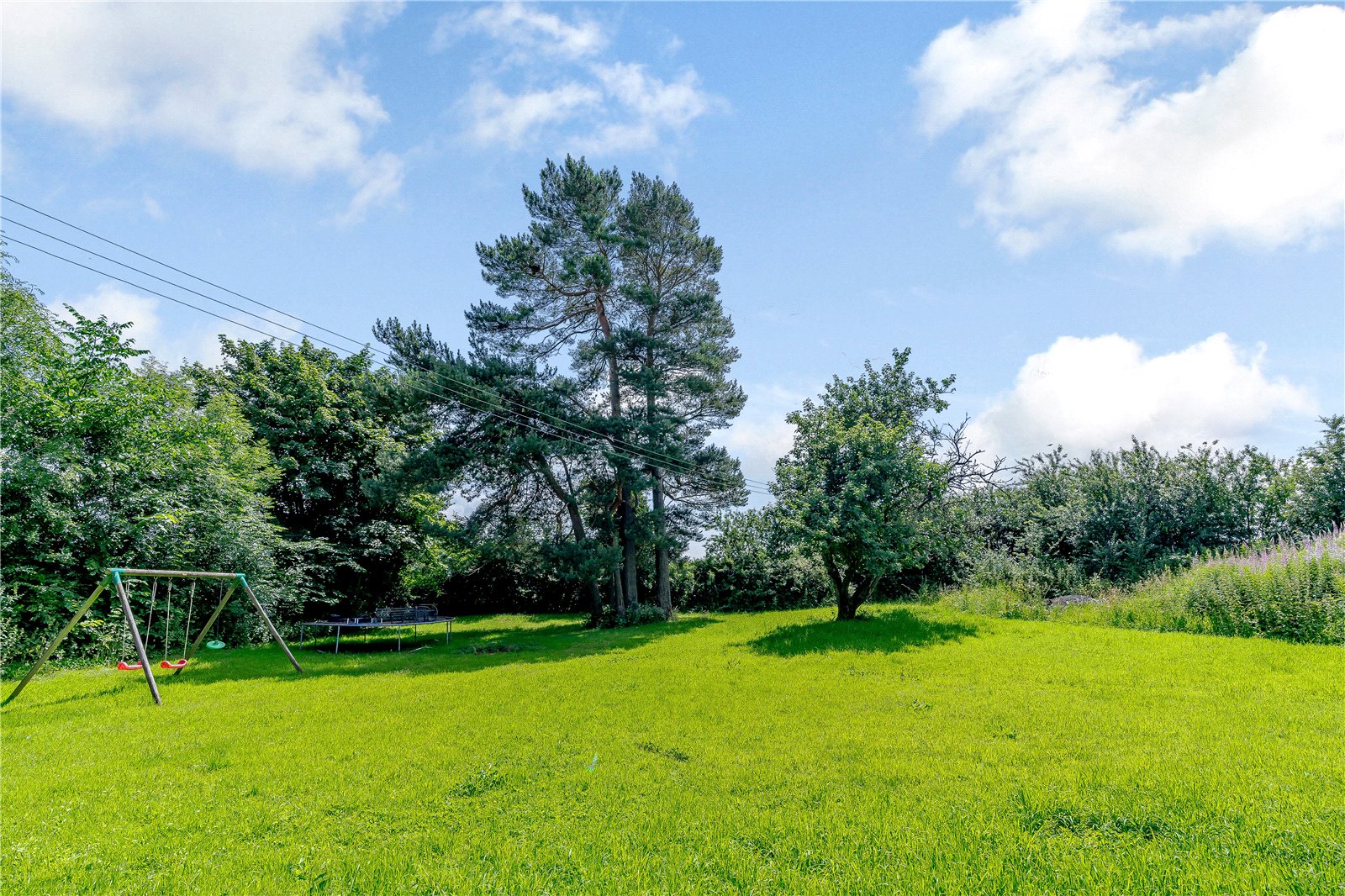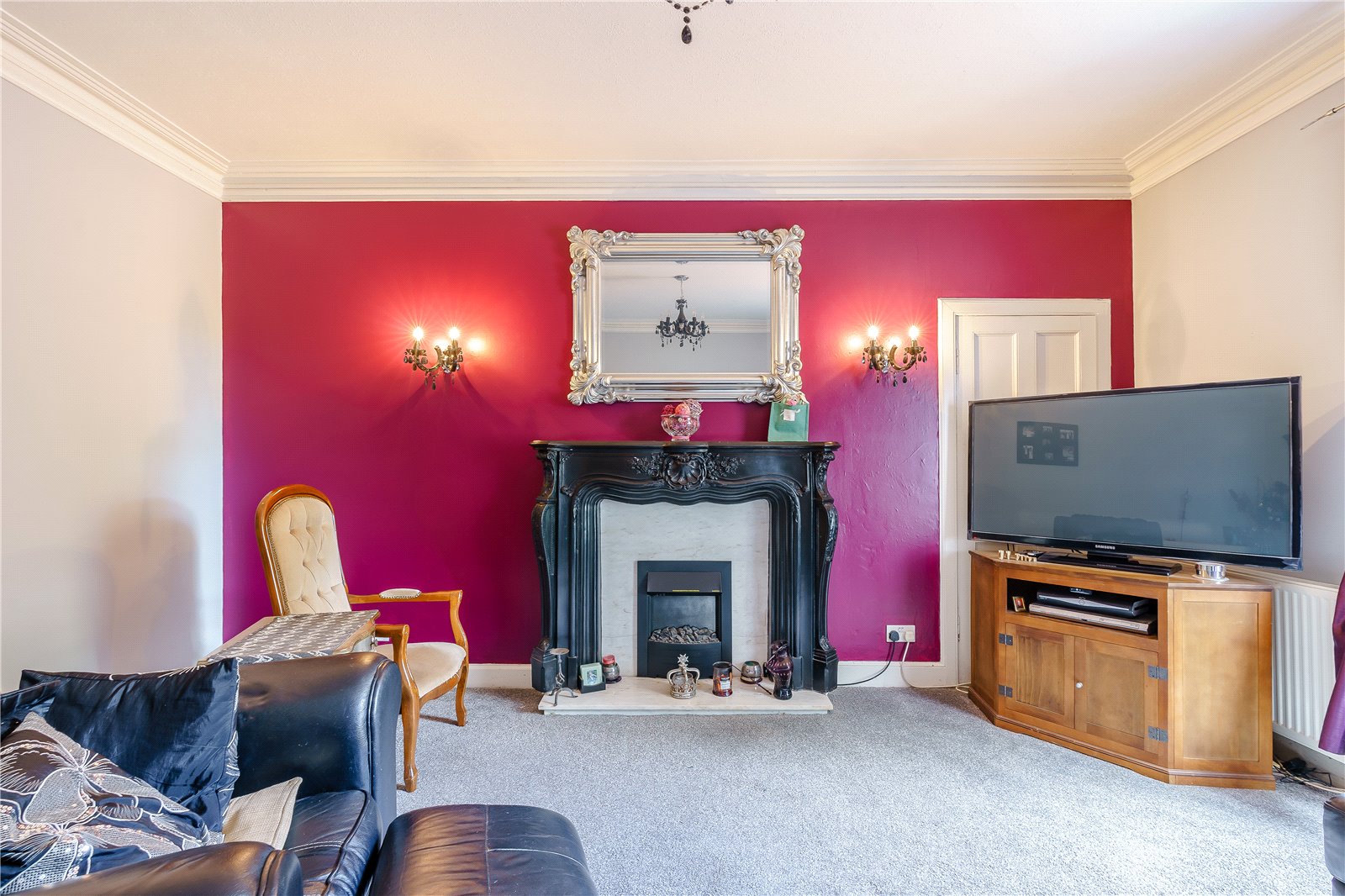 Under offer
Barnkin Of Craigs Farm, Dumfries DG1 4QR
Sold
Harcarse Hill, Swinton Duns, TD11 3HY
Under offer
Doe Lane, Old Buckenham Attleborough, Norfolk, NR17 1PP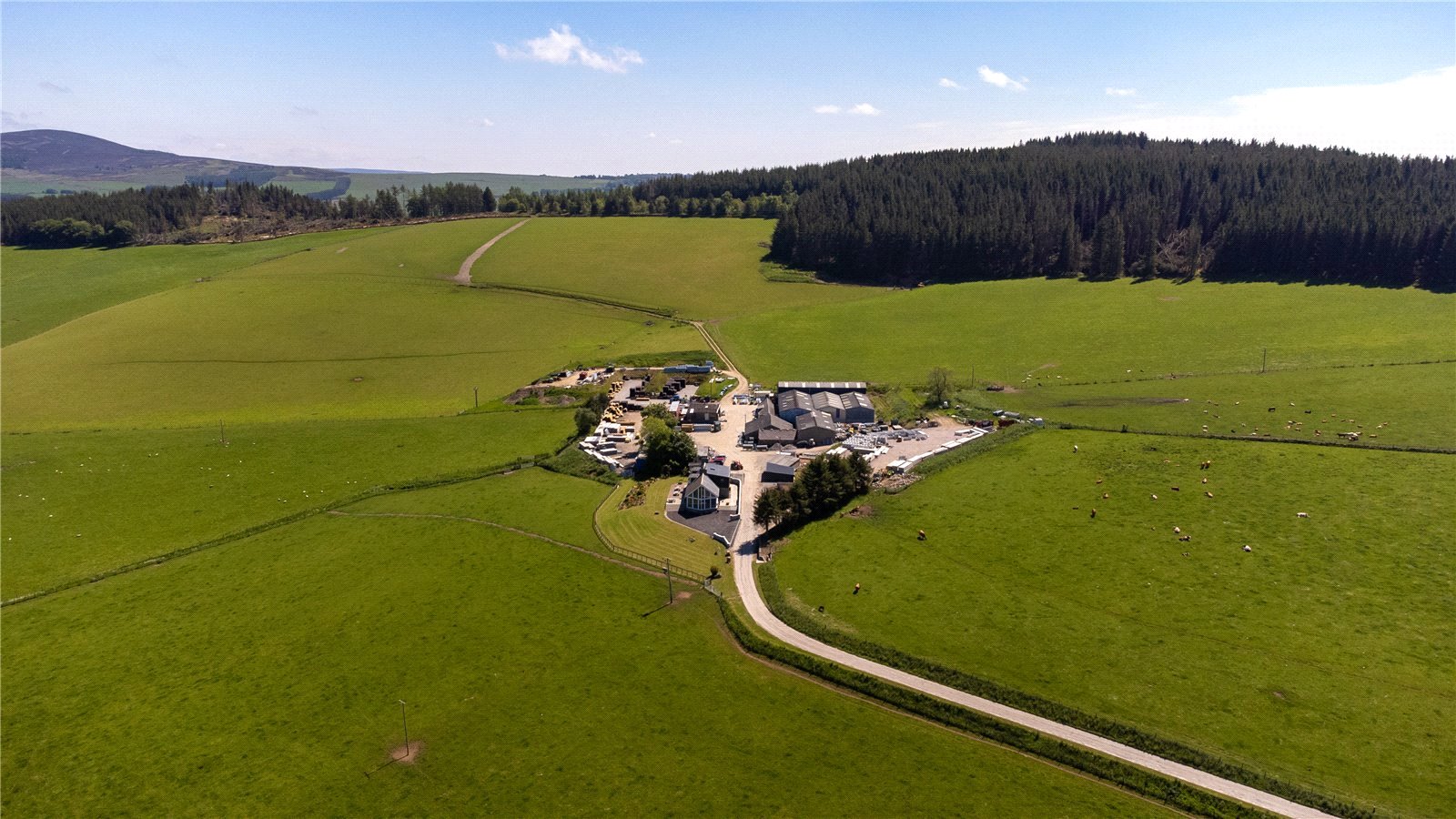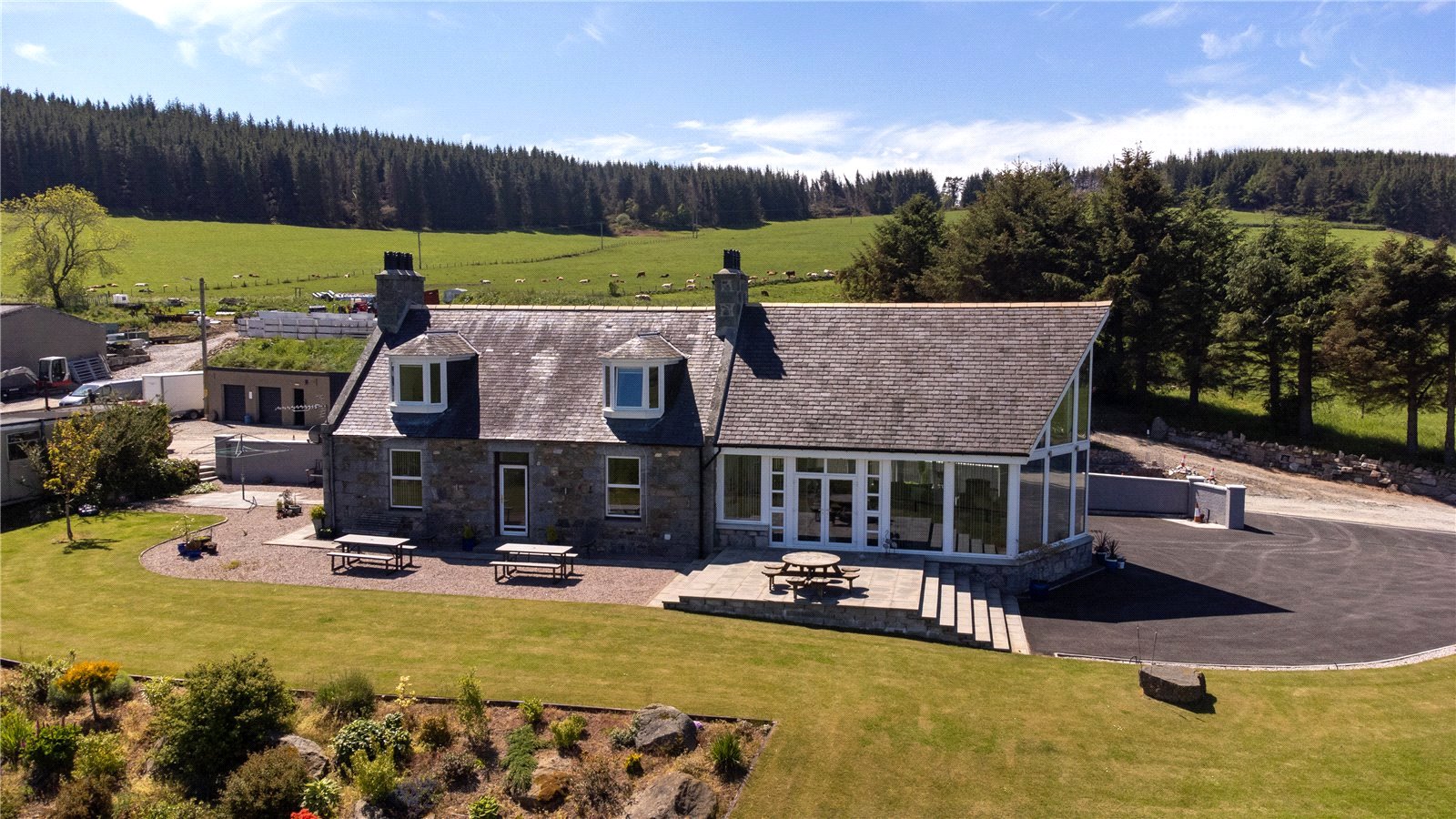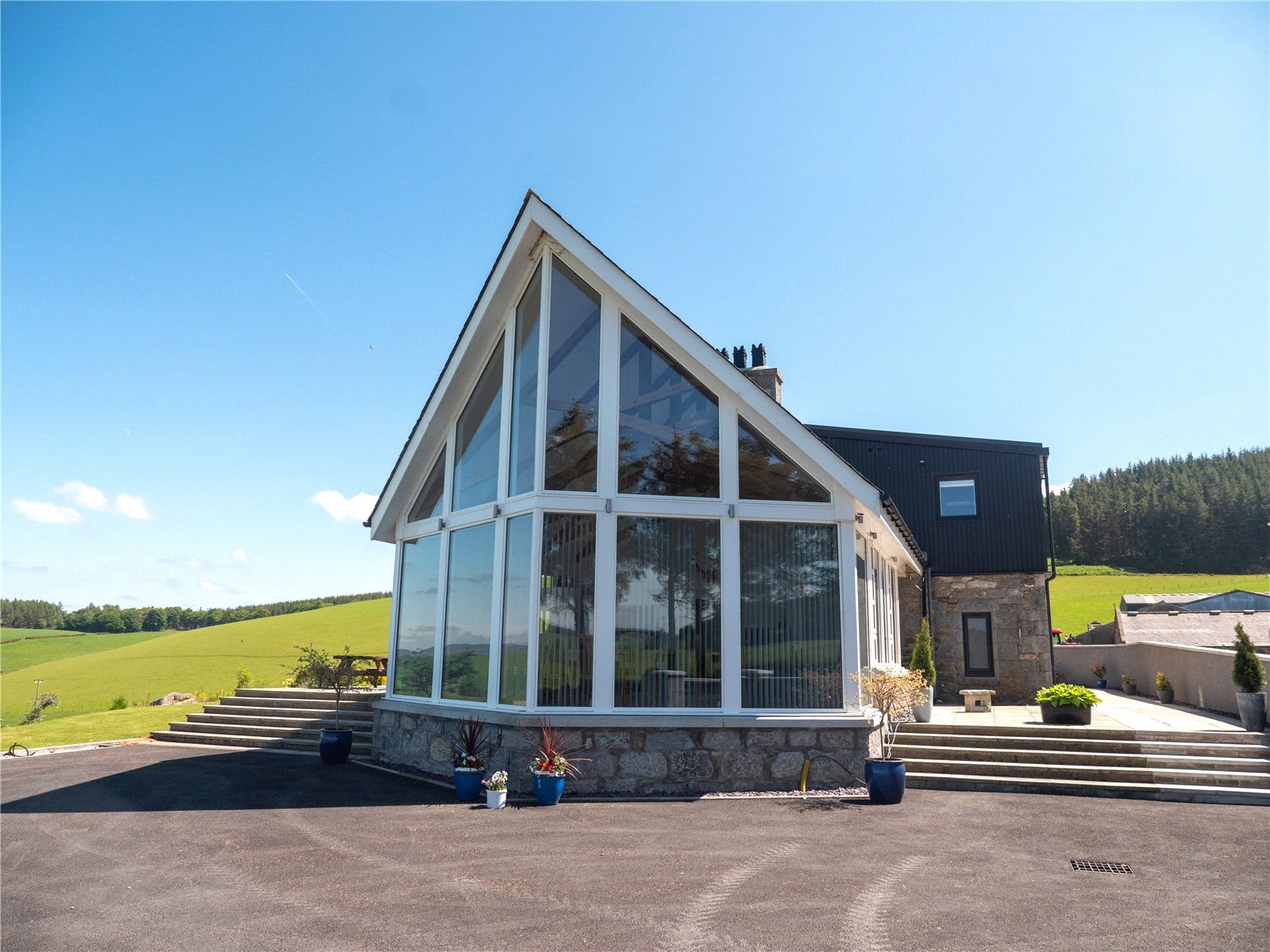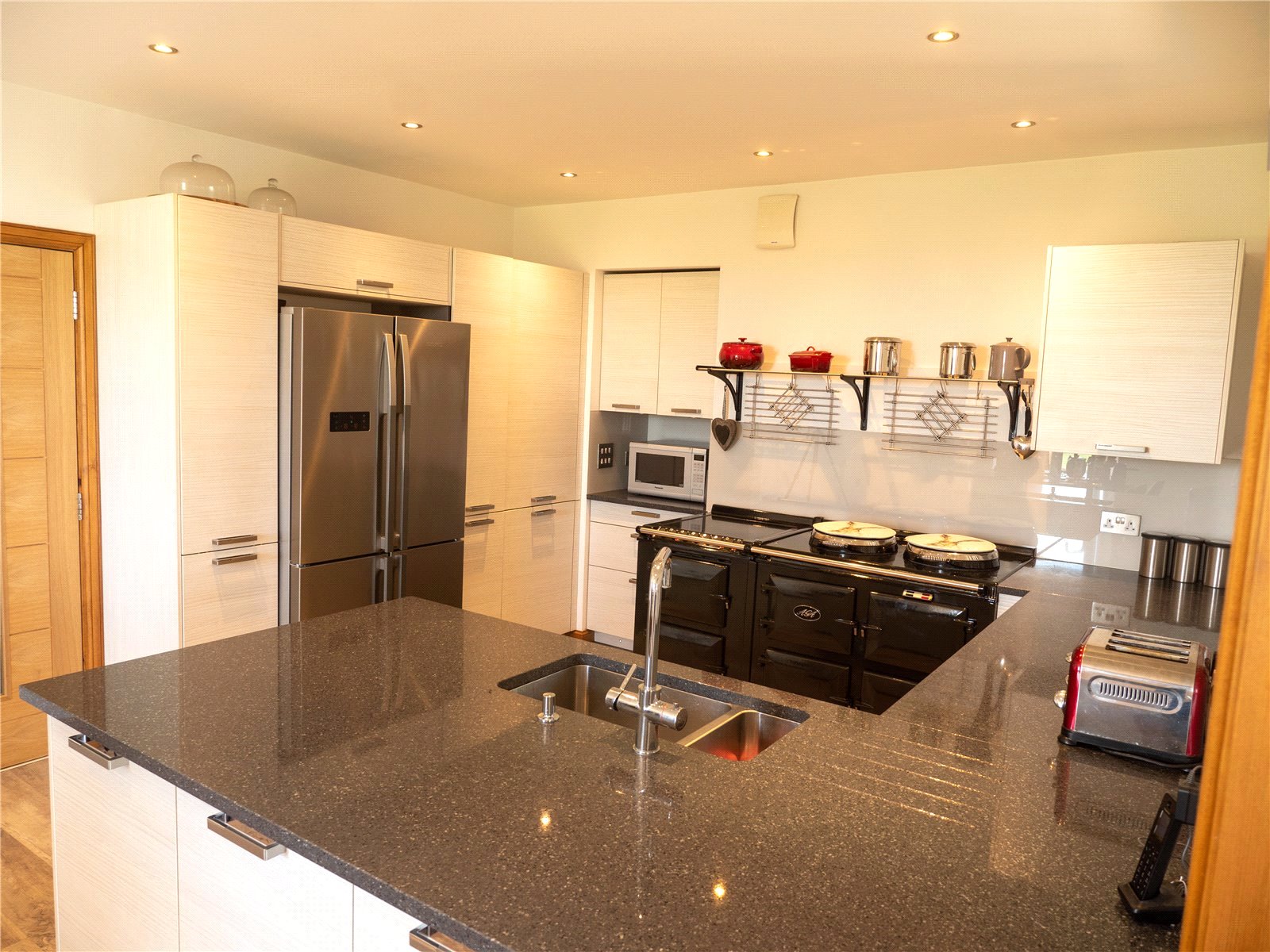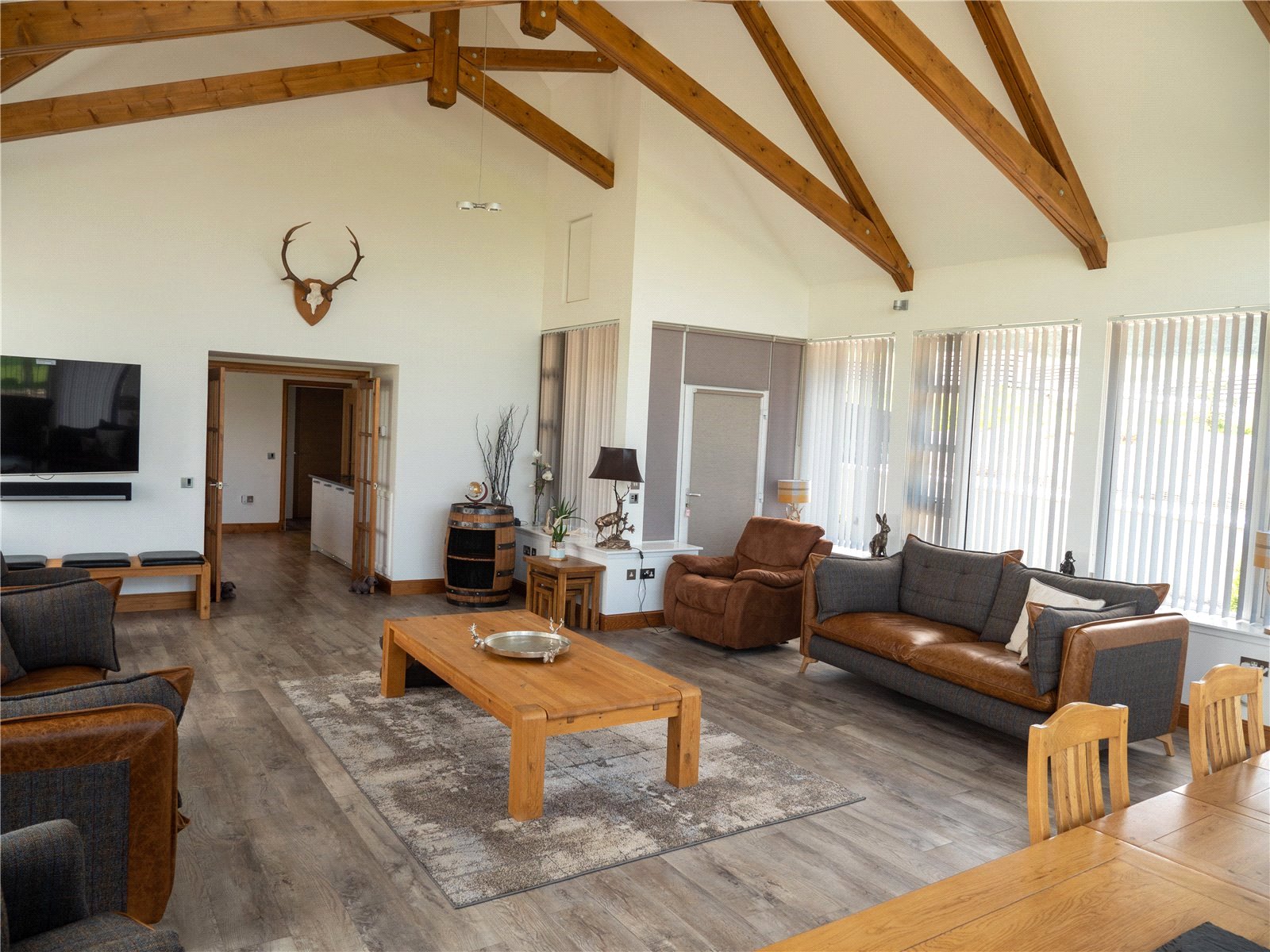 New Instruction
Muir of Fowlis, Alford Aberdeenshire, AB33 8NU